Digital Marketing Consultants: 10 Steps to Find the Best One
With the rapid growth of the Internet, a solid digital marketing plan will help you earn more leads and conversions — and ultimately more revenue for your company. How do you create a digital marketing plan that delivers those results, though?
By finding the right digital marketing consultant for your business.
Discover how to find the best Internet marketing consultant for your company, from exploring their portfolio to reviewing their prices. Keep reading to get started on your search or call our experienced strategists at 888-601-5359 to partner with our award-winning digital marketing consulting company.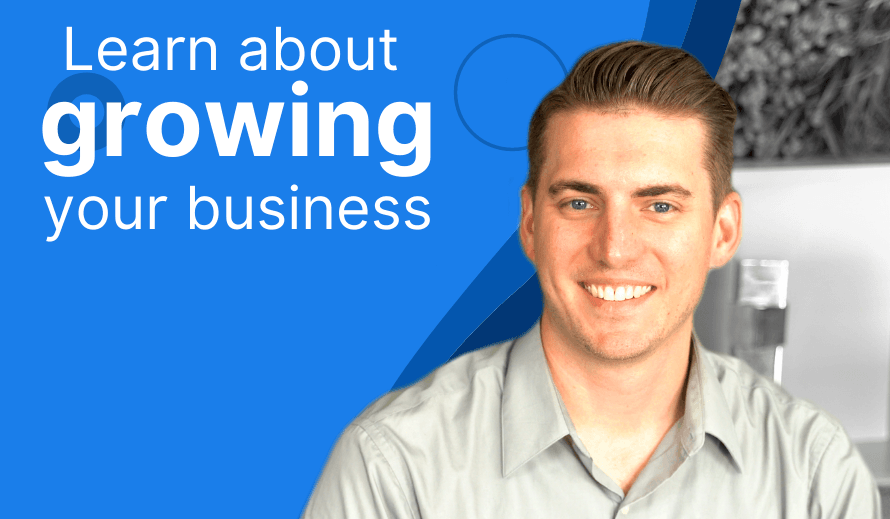 And don't forget, whether you're looking for a digital marketing consultant for your business or other digital marketing services, WebFX is here for you!
WebFX is a partner businesses trust.
Hear from HydroWorx, who saw a 236% increase in organic sessions with WebFX services.
Watch the Video Testimonial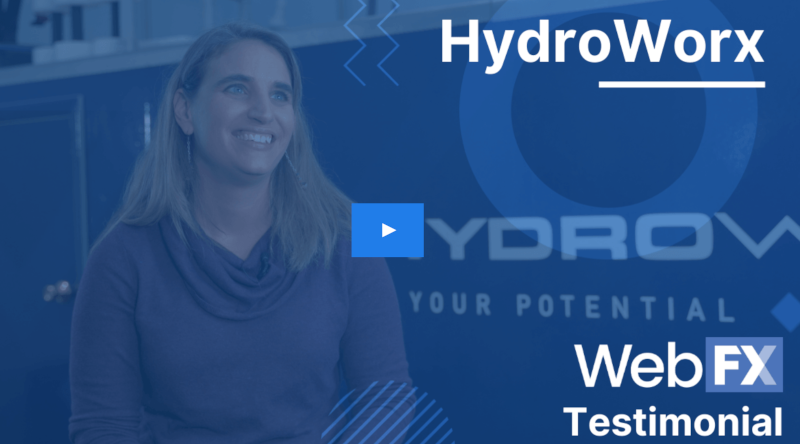 What is a digital marketing consultant?
A digital marketing consultant is an individual or organization that advises, as well as plans and researches, a company's Internet marketing strategy. As a consultant, their primary goal is to maximize your leads and conversions, resulting in more growth and revenue for your business.
A digital marketing consultant's day-to-day responsibilities include:
In some instances, companies partner with business consultants that specialize in a specific area of digital marketing. For example, your business may want to partner with an Internet marketing consultant with a focus on search engine optimization (SEO).
What do digital marketing consultants do?
A few examples of what a digital marketing consultant does include:
Due to the wide variety of services that Internet marketing encompasses, many businesses partner with a digital marketing consulting company — this move gives you access to a team of consultants that specialize in every area of Internet marketing.
WebFX, for example, features an award-winning team of more than 300 Internet marketers that includes savvy social media specialists, creative web designs, talented web developers, and innovative content marketers.
How to find the best digital marketing consultant in 10 steps
When choosing a digital marketing consultant, it's critical that you do an in-depth analysis of each candidate. To make the process easier, we've compiled a list of 10 steps for finding the best online marketing consultant for your business.
Get started on your search now:
1. Research what services you want
When you're searching for a digital marketing consultancy, it's essential that you do some research. Educate yourself about the services you're looking for, such as content marketing, SEO, or PPC management. That way, you know what an online marketing consultant should deliver when it comes to that service.
Due to the rising popularity of digital marketing, there are plenty of trusted and respected websites that publish handy guides on every strategy in digital marketing. Many also maintain blogs, resource centers, and email newsletters, which keeps you up-to-date on new trends and standards.
For example, at WebFX, we provide our clients and site visitors with several up-to-date resources, including:
Even after you find an Internet marketing consultant, you should continue reading these resources. They provide your team with valuable insight into your digital marketing strategy and can help your team discover new opportunities for your business to grow its online presence.
As you research the services you're interested in, look into the average prices for these services. That way, when comparing digital marketing consulting companies or freelancers, you can understand where their prices rank.
It will also help you set a marketing budget too, which is critical.
2. Check out their services
With your budget determined and your team educated, you can start building a list of digital marketing consultants or firms for your company. Whether a consultant makes your list will depend on whether they offer the services you want.
Depending on how many services your company needs, you may find it difficult to match with a freelancer or independent digital marketing consultant. In most cases, they specialize in only a few areas of digital marketing — plus, they have a higher number of clients to manage.
That can lead to lackluster service and deliverables, which impacts your organization's bottom line. That's why many businesses, big and small, partner with a digital marketing consulting company. They can offer more services, plus a dedicated account manager.
If you choose a full-service digital marketing company, like WebFX, you have quick access to:
You can even take advantage of our web design services, which are a critical part of a digital marketing strategy, as the speed and usability of your website can influence your online visibility.
Once you compile your list of online marketing consultants and firms, you can start comparing their rates.
3. Analyze their prices