How Much Does It Cost To Make An App?
Getting a concrete price estimate on the development and design of a mobile app from beginning to end can be difficult. You'll often see different estimates vary wildly, or maybe you'll get an "estimate" that is actually just a very wide potential cost range.
This is because there are simply so many variables when it comes to app design that it's almost impossible to offer an estimate without thorough knowledge of a project's scope and complexity. Things often get changed around mid-process as well, so there will always be an "unknown" factor thrown into most price estimates.
That being said, all app design is rooted in several foundational aspects.
Call 888-601-5359 to speak with a strategist about app development services from WebFX, or keep reading to learn more about common costs associated with these projects, and how they can fit into your marketing budget.
Our digital marketing campaigns impact the metrics that improve your bottom line.
See More Results

WebFX has driven the following results for clients:

$3 billion
In client revenue

7.8 million
Leads for our clients

5.2 million
Client phone calls
Setting cost expectations
Just so you have something concrete to work with, it's safe to assume that even the simplest mobile app will run you between $15,000 – $18,000, from planning to development to marketing (and everything in between). On the other hand, complex apps can easily enter the $80,000 – $100,000 range and beyond.
App planning costs
In the planning stage, you're basically determining exactly what you want your app to do. This can involve market research to see what competitors are doing, surveys to see what users want, and even internal audits to see exactly how the app will fit into your existing sales funnel and company architecture.
You can expect the planning phase to utilize 10-20% of your overall budget.
App design costs
Now that you know what you want your app to do, you have to decide how you want it to look! Do you want a barebones, generic app? Or do you want a branded app that features your company colors and logo?
Much like web design, app design can really run the gamut of complexity depending on your vision for it. The app design process will account for 20-30% of the overall budget.
App management costs
Managing your app entails setting up the proper server and hosting infrastructure to keep your app live, having tech support on hand to deal with any bugs that crop up down the road, and devoting resources to community management, app support, and so on if necessary.
Ongoing app management costs will run you anywhere from 5-10% of the overall budget.
App development costs
Development is the meat of the app creation process, and will always be the most expensive step. App development time and cost depends exclusively on how complex your app will be. If your app features website integration and user accounts, or handles payment for goods/services, for example, you'll be spending a lot more than if your app is more of a static creation.
In the end, you should allocate 40-50% of the entire budget to app development. You don't want to skimp here – there's nothing worse than a half-baked app.
App testing costs
After development is complete, you'll want to test extensively before releasing your app to users. The testing process, again, really depends on how complex your app is. If it does things like handle payment and other sensitive information, it should be tested as rigorously as possible in order to uncover any potential security issues, data leakages, and so on.
You also want to test for basic functionality, of course. The app should run smoothly and with few hiccups, if any. You can test internally, but you'll likely want to outsource this to a firm or agency that specializes in app and software testing. Testing your app will claim another 10-20% of your overall budget.
App marketing costs
Once your app is designed, built out, and tested, you have to market it! Marketing and promoting your app will be more or less intensive depending on what sort of app it is. A consumer app, for example, will require a much more in-depth marketing campaign than a B2B app shipped to existing clients will.
Properly marketing and promoting your new app will cost the remaining 5-20% of your budget.
The cost to design and build an app
Because the final cost of an app can vary so wildly, it's best to gain an understanding of the entire process so that you know where your money is going throughout. Properly allocating your budget is critical in getting the most bang for your buck when it comes to mobile app development.
We foster and form long-term partnerships so that your business has long-term results.
Over 90% of WebFX clients continue partnering with us into year 2 of their campaign.
Hear from Our Happy Customers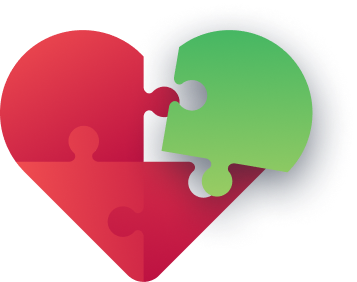 Start building your mobile app today
If you're in the market for a mobile app, WebFX can help!
Our expert team of mobile app developers, designers, and marketers has overseen the creation and promotion of numerous apps – we'd love to help you bring your ideal mobile app to life as well!
Contact us today for more information or a free quote.
Earn a 20% greater ROI with WebFX