Does your Fortune 1000 company want to connect with more customers and develop relationships that encourage them to purchase and remain loyal to your company? Social media marketing can help.
Social media marketing uses platforms like Facebook, Twitter, Instagram, Pinterest, and LinkedIn to help you connect with new leads and current customers online. Each of these platforms offer a unique advertising experience for your audience.
So, how can you construct a social media marketing plan that is right for your Fortune 1000 company?
On this page, we'll discuss five tips to help you maximize your social media marketing campaign. If you need help constructing your campaign, call us today at 888-601-5359 to speak with a strategist.
Good agencies have more than 50 testimonials.
Great agencies have more than 100 testimonials.
WebFX has over 1000+ glowing client testimonials.
See What Makes Us Stand out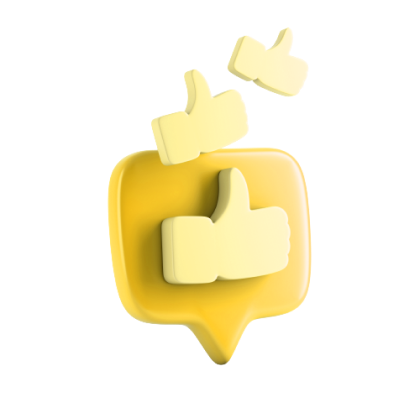 1. Decide which platforms to use
If you want to have a successful social media marketing plan, you need to figure out the right platforms for your campaign. By doing this, your goal is to engage leads and get them interested in making a purchase from your business.
So, how do you figure out which platform is the right fit?
First, you'll need to research your audience. You want to build a connection with them and get them to engage with your business, so it's important that you choose the platform where your audience engages the most.
This requires you to research each platform and understand what types of users engage on them. Look at the demographics and socioeconomic information of people who use these social platforms. Doing this will help you figure out which platform works best for your business.
Once you know your platform, you can start constructing a surefire marketing plan. Give us a call if you're considering using a campaign to boost your business.
We know what it takes to stand out among industry competitors on social media, and we're dedicated to helping you do the same. Check out our portfolio to see how we've helped Fortune 1000 companies like yours!

Hear What It's Like to Work With WebFX!

"WebFX did amazing work creating a new website for us on a tight schedule. They have taken the time to learn about our business and give us ideas of how to make our digital marketing better. We still have work to do with WebFX but overall very pleased."
Professional Service
2. Post frequently
If you want to engage your audience, you need to post frequently. You need to keep your brand in the forefront of their minds so that they are constantly thinking about your business.
The number of acceptable posts vary with each platform. You don't want to overwhelm your audience or clog up their feed by posting too frequently. So, it's crucial to take note of how many posts you'll be sharing to execute an effective campaign.
On social media like Facebook, you can post one to three times a day. This is an acceptable amount to post without overwhelming your audience. On sharing platforms like Twitter, you can post multiple times a day without it being invasive.
Each platform's share limit is unique, but that isn't the only thing that will determine your post frequency. You need to look at your audience, too. Your followers may want to see more or less posts than the "acceptable" amount on a platform, so you need to figure out the right amount for your audience.
When you figure out the right frequency, you can create a campaign that is more suitable for your audience.
3. Vary your content
When you post content, you don't want to repeat the same information. Your audience will lose interest and won't engage as much with your posts. Vary your content to keep your audience interested in your business.
With some platforms, this is an easier task. Facebook and Twitter enable you to write posts, share photos, and upload videos. They also have fun features you can utilize to create an interactive user experience, such as polls.
These platforms are great for posting various types of content. You can engage your audience and keep their interest by posting blogs, videos, and photos on these platforms.
With platforms like Instagram, varying your content is a little trickier. This platform only allows you to share photos and videos. When you post on Instagram, focus on creating engaging media that will catch your audience's attention.
By varying your content, you will keep your audience engaged in your social media pages. If you have any questions regarding your social media outreach, don't hesitate to contact us. Our expert social media marketing team of 500+ has years of experience and are happy to help in every step of your marketing campaign.
4. Make your content interesting
Not only should you vary your content, but you also need to make your content interesting. Your followers invest time in numerous other pages on their social media profiles, so you need to make your Fortune 1000 company stand out from the rest.
First and foremost, focus on industry-related subjects. Then, try to present them to your audience uniquely. This is your time to be creative while providing valuable information that your followers will love. In order to stand out, you need to create unique content.
Let's say you were creating a social media plan for Costco Wholesale Corporation. Costco sells a variety of products, but their unique selling feature is that they sell their products in bulk. It is meant to save customers money over time because it costs less to buy items in bulk than individually.
So, how could Costco make their content interesting? They can create videos to show why buying in bulk is better and create advertisements about stocking up on essentials. Also, they could capitalize on events such as spring cleaning, barbeques, or holidays to entice people to buy their products.
These posts would interest people because they talk about why they should join or visit Costco and the benefits they receive from doing that. There are many opportunities to engage your audience and get them interested in your content.
When you vary your content, you will see better results with your social media marketing campaign for your Fortune 1000 company.
5. Use social media ads
Though there are many free ways to engage your audience, these social media platforms also offer paid opportunities to reach the right people. Social media paid advertising is a great way to obtain new leads and followers for your social media pages.
Each platform has their own type of advertising program. You'll want to view a platform's advertising program, so you can determine if their program is a good fit for your Fortune 1000 company.
If you use Facebook, you have the option to create numerous types of advertisements. You can create photo ads, video ads, and carousel photo ads, among other options. Use this feature to test out different types of advertisements on your target audience.
With Twitter, you have the option to create promoted or sponsored tweets. These tweets appear in the feed of your target audience. Using this element of advertising will help you seamlessly integrate ads into their feed.
Instagram also utilizes sponsored photos and videos to reach its users. This media attracts many users and can benefit businesses by helping to build brand exposure across the platform. You will be able to reach more audiences by creating business ads that appear in your target audience's feed.
Using paid advertising options, you can reach more people in your target audience which will increase business leads.
Not happy with your social media engagement?
We've got just the blog post for you.
Read the Blog Post & Watch the Video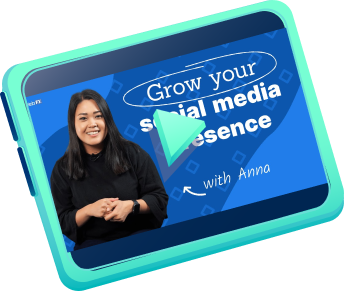 WebFX is a top social media marketing company
Your social media marketing plan is worth a fortune. It has the power to help you build a direct connection with leads and nurture them towards conversion. At WebFX, we know how to create social media marketing plans that help you earn more leads for your Fortune 1000 company.
We're a full service digital marketing company that specializes in creating customized social media marketing plans. We have a team of 500+ experts that are dedicated to your campaign. Our award-winning team consists of social media savvy members that know how to maximize your campaign to help you reach more leads.
If you're looking for results, we know how to drive them. To date, we've driven over $3 billion in sales and over 7.8 million leads for our clients. We focus on putting clients' success first.
Our clients love the work we do, too. In fact, we have over 1020 clients testimonials from a variety of industries. Check them out to see what it's like to partner with a top social media marketing company like WebFX!
Learn more
If you want to learn more about how social media marketing can help you obtain and nurture leads, contact us online or call us today at 888-601-5359 to speak with a strategist.
We look forward to helping your Fortune 1000 company grow!
Earn a 20% greater ROI with WebFX