When leads visit your site, your landing page sets the tone for the rest of a user's experience. Therefore, it's important that you set a good first impression by investing in your website's design.
If your website appears to be old or outdated, this most likely will not sit well with your visitors. They won't find your website interesting, interactive or appealing if it doesn't stand out, so they will leave and choose a competitor's site. To see better results, you can begin by investing in its design to attract new website visitors and keep leads engaged with your business.
So, how can you design a better website for your Fortune 1000 company?
On this page, we'll discuss five tips to help you improve your website's design. If you need help implementing this marketing strategy, call us today at 888-601-5359 to speak with an expert about using website design to grow your business!
We'll help you create a website that stands out.
"WebFX has been instrumental in helping us develop a new website, allowing us to be a leader in our industry."
Learn More About Our Web Design Services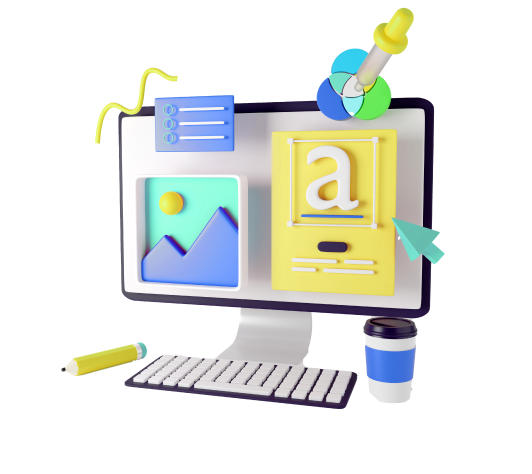 1. Make your site reflect your business
When you build your customized website, you want to ensure that it reflects your business to evoke brand recognition. Essentially you want people to come on to your site and immediately recognize that it is your business so that they'll be more inclined to engage with your company.
One of the many ways you can do this is through your color scheme. Choose colors that are recognizable to your brand. If you have a color scheme you use with your traditional marketing techniques, you can carry those colors over to your digital methods.
It is important to build your business' brand through your website. You want people to see your business' colors and think of your company. Creating a recognizable website will keep your brand in the front of your audience's minds, which means they are always considering your business.
Think about popular brands like Google, Twitter, and Facebook. If you saw something produced by those companies, you would recognize it immediately. They have defined color schemes and defined themes that make them recognizable.
By choosing the right colors for your Fortune 1000 company's site, you can help your audience be more familiar with your brand.
Hear What It's Like to Work With WebFX!

"WebFX did amazing work creating a new website for us on a tight schedule. They have taken the time to learn about our business and give us ideas of how to make our digital marketing better. We still have work to do with WebFX but overall very pleased."
Professional Service
2. Make your design mobile-friendly
Mobile-friendliness is one of the most important parts of your website. You need to have a flexible website design to ensure that every user has a positive experience on your website.
Users will access your site through numerous devices, including computers, tablets, and mobile phones. It is important that each user can use your site easily regardless of the device they use.
Think of it this way: If you searched for a website on your phone, wouldn't it be inconvenient if it didn't look the way it does on a desktop? Now imagine everything on your pages being too small and having to zoom in and out to read information. It would be a difficult and annoying task that would lead your users to leave your website.
You can avoid losing these leads by making your site mobile-friendly. The best way to do this is by implementing a responsive design to ensure that your website adapts to every type of device.
An example of a responsive design our team offers has been used by Bricco, a Harrisburg restaurant that needed of the responsive design services we offered to clients. Their website needed a design that could display its menu, business hours, and other company information. We successfully executed a website design strategy that proved valuable to the restaurant as well as its website users.
When you have a responsive design, you make it easy for your audience to navigate your website. This will keep more leads on your site, so you can nurture them towards conversion.
3. Implement elements that help you connect
Your website is the heart of your digital marketing plan. It is a great place to help your audience to learn about your business and a stellar opportunity for you to build a connection with leads.
One way to build a connection is by integrating an email sign-up bar. You can integrate this email marketing tool into the header or footer of your website to grow your subscribers. If you want to take a more aggressive approach, you can use an email pop-up box that is triggered when someone enters a certain page or scrolls to a certain point on a page.
Another element you can integrate into your site to connect with leads in social media buttons. You can create buttons for your different social media profiles and integrate them into the bottom of your site.
When leads find your site, they may be looking for ways to connect with your business. If they have social media profiles, they will want to connect with you on different platforms. This is a great opportunity to connect with these leads by directing them to your various social pages.
These social media buttons help you obtain leads on your social media pages. It's a great way to get a sense of who is in your target audience. This will help you market better to get these leads to make a purchase from your Fortune 1000 company.
You can see some examples of solid website design elements all around the Internet. To date, we've driven over $3 billion in sales and over 7.8 million leads for our clients using our expertise in Internet marketing and website design. If you need additional guidance, contact our team of expert designers to find the perfect website design for your company.
If you want to keep leads on your page, you need to engage them. Your website needs to be interesting to your audience, and the best way to pique their interest is through visual elements.
There are numerous visual elements you can use to create interest on your pages. Use photos, videos, and infographics to grab your audience's attention. Utilizing this media is a great method for engaging website visitors and keeping leads interested in your website.
If your pages are full of text, leads will quickly lose interest. By adding visual elements to break up blocks of text, you'll keep your pages interesting and keep leads engaged longer. When leads spend more time on your pages, they spend more time learning about your business.
4. Include a call to action (CTA)
One of the most important elements on your page is the call to action (CTA). A CTA tells users how to take the next step.
Many people may check out your site and like what they see, but won't know how to take the next step. Without a CTA, you may lose leads because they don't know how to proceed.
You can design eye-catching CTA buttons to fit into your Fortune 1000 company's design, so people will see them. We've found that strong colors and simple statement CTA buttons work the best for our clients to see the best results in conversion rates. You can even use animated CTAs to entice users to convert.
When you guide users on your site, you nudge them closer to conversion. This is a great opportunity for your Fortune 1000 company to earn more conversions. By implementing CTA buttons into your website's design, you will earn more conversions for your Fortune 1000 company.
WebFX is a top web design company
Your website's design is important to user experience. If you want to keep users engaged and interested in your site, you need to invest in your design. At WebFX, we know the value of great web design.
We're a full service digital marketing company that specializes in making customized websites. We have a team of 500+ experts that are dedicated to your campaign. Our award-winning team of designers will help you create a customized website that you'll love.
Our clients love the work we do, too. In fact, we have over 1020 client testimonials from a variety of industries.
Time to Level Up Your Sales
Our long list of services helps you grow every aspect of your business with marketing strategies that are proven to increase bottom-line metrics like revenue and conversions.
In the past 5 years, we've managed more than 12.9 MILLION transactions across our client base.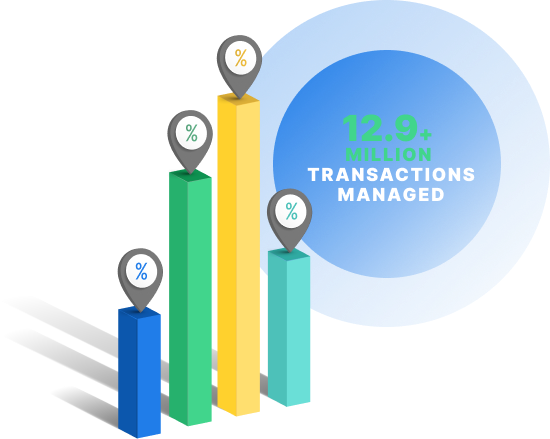 Learn more about Fortune 1000 web design
If you're ready to learn more about how your website's design can help your business grow, contact us online or call us today at 888-601-5359 to speak to a strategist.
We look forward to helping you grow!
Earn a 20% greater ROI with WebFX