Your digital marketing plan is an important aspect of your business, and using search engine optimization (SEO) is one of the best methods to earn leads and conversions for your Fortune 1000 company.
SEO is the process of boosting your website's ranking in search results to help your business connect with more qualified leads. With 93% of all online experiences beginning with a search engine, it is essential that you increase your website's ranking to help leads choose your business first.
So, how can you improve your SEO ranking?
On this page, we'll discuss three tips to help you maximize your SEO campaign. If you need help constructing your SEO plan for your Fortune 1000 company, call us today at 888-601-5359 to speak with a strategist.
1. Integrate keywords
Keywords are an integral part of an SEO plan. Your entire campaign revolves around the keywords you choose, so you need to identify ones that will generate the best leads for your company.
To figure out the most effective keywords for your campaign, you need to conduct keyword research. Performing research will help you see a variety of keywords available that will have the greatest impact on your business's website.
It is critical that you focus on long tail keywords rather than short-tail keywords. Long-tail keywords contain three or more words, such as "computer companies in Harrisburg, PA." Your leads want to find the results that fit their query best, so they are going to use longer, more specific keywords to find more targeted results.
Alternatively, short-tail keywords only contain one or two words. An example of this keyword would simply be "computer companies." This is a general and generic search term, so they draw in less credible traffic.
Once you have your keywords selected, you'll need to integrate them into your pages. This is because when Google crawls through your website, they look for keywords to understand the context of your page. Use your keyword research findings on your page to rank for those phrases.
There are numerous places you can integrate keywords on your page. You can place them in the headings, titles, meta descriptions, or the body text to help your page visitors and website crawlers identify what the page is about. Doing this can help you rank higher in the search engines.
Lastly, as you integrate keywords throughout your pages, you need to be careful of the frequency in which you use them. If you use keywords too often, it leads to keyword stuffing, which negatively impacts your SEO ranking. Only use keywords where they flow naturally in your text to create the most useful and organic pages for your audience.
Our team has years of campaign experience, including keyword research and implementation. Learn why our partners rely on our team to identify the appropriate keywords for their businesses to draw in more precise client leads and produce successful results!

Hear What It's Like to Work With WebFX!

"WebFX did amazing work creating a new website for us on a tight schedule. They have taken the time to learn about our business and give us ideas of how to make our digital marketing better. We still have work to do with WebFX but overall very pleased."
Professional Service
2. Build links
Linking building is a vital element of SEO. There are two types of links you want to focus on to improve your Fortune 1000 website's ranking, which are inbound and internal links. Below, we will explain both.
Inbound links
Inbound links, also known as backlinks, are links to your website from other pages. For example, if another website has information related to one of your pages, they could use it as a source and link to it.
Backlinks are important because they build the trust and authority of your website. When a credible website links to your page, this sends a positive signal to Google and validates that the information on your page is valuable and accurate.
The best way to earn backlinks is through content creation. When you create a piece of content, you can contact these industry websites and encourage them to check out your article. If they like it, they may use it as a reference in their own content.
You can also build a relationship with that website if they link to your content. This makes it easier for your Fortune 1000 company to earn more backlinks.
Earn backlinks from industry websites to improve your website's SEO ranking and help build your credibility in your field.
Internal links
Internal links have an impact on your SEO ranking, too. These are links to other pages on your website.
When you create content, you can link to various pages on your website that are relevant to the topics you mention or relevant information. If someone clicks on that link, they will go to another page on your website and learn more about your business.
Internal links are important for keeping people on your page, as well. You want your audience to engage with your content, so these links help them move from one piece of content to the next.
The length of time your leads spend on your page improves your SEO ranking, too. When your audience remains on your page and website, it sends a positive signal to Google that your website is valuable and provides great information. Google will rank your website higher to help more leads find your helpful information.
By utilizing internal links in your content, you will keep leads on your page longer and improve your SEO rankings.
3. Improve user experience
When leads visit your Fortune 1000 company's website, you want them to have a positive experience. A positive user experience will keep them engaged on your page longer and increase your page ranking.
However, when your website has a poor user experience, you miss out on leads for your business. Leads will leave your website and choose a competitor's website instead. It is important that you take time to improve user experience so leads will remain on your page.
Web design and page speed are two main aspects you'll want to improve to ensure positive user experience.
Web design
Leads want to see a website that is fresh and modern, not one that appears old or outdated. That's why website design is a key component of user experience and your SEO campaign.
You need to invest in website design that reflects your business, so you can build brand recognition. Your website should appear modern, updated, and clean to keep your website visitors interested in your content.
A big part of your website design is its navigation. You don't want users to struggle to find information on your website. Design a navigation bar that is organized and easy to use.
Leads will remain on your website longer when it is visually appealing and structured to find information easily. This will improve your Fortune 1000 company's SEO ranking.
Page speed
Your page's speed is an important factor to users. When leads visit your page, they don't want to wait for your page to load. If it takes too long, they will return to the search results and choose another company.
Ensure that your page is running at top speed so that leads remain on your website. Enlist in page speed services from a digital marketing company or use Google Pagespeed Insights to see how you can improve your speed.
By improving user experience, you will keep leads on your page longer and, in turn, help boost your Fortune 1000 company's website ranking.
Independent research from Clutch has named WebFX the
top SEO company

in the United States.

Clutch has personally interviewed more than 250 WebFX clients to discuss their experience partnering with us.

Read More Clutch Reviews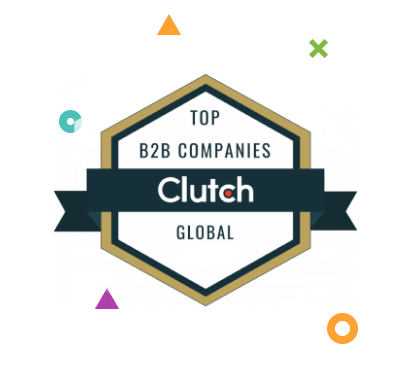 WebFX is a top SEO company
SEO is an important part of your digital marketing plan. At WebFX, we know how to create SEO plans that are customized to your Fortune 1000 company's needs. We're a full-service digital marketing company that can help you create an SEO plan that will draw in more leads and conversions for your company.
We have a team of 500+ experts that are dedicated to your campaign. Our award-winning team will bring their knowledge and expertise to your campaign to help you construct your ideal SEO plan.
If you're looking for results, we know how to bring them. To date, we've driven over $3 billion in sales and over 7.8 million leads for our clients. We focus on putting our clients' success first.
Our clients love the work we do for them. In fact, we have over 1020 client testimonials from a variety of industries. Check them out to see what it's like to partner with a top SEO company like WebFX!
Learn more about SEO for your Fortune 1000 company
If you're ready to learn more about how SEO can drive leads and conversions for your business, contact us online or call us today at 888-601-5359 to speak with a strategist.
We look forward to working with you!
Earn a 20% greater ROI with WebFX