If you own one of the 69,676 dance schools in the U.S., you know how important it is to stand out. One of the best ways to attract new students and rise above your competition is to create a website that builds brand awareness, informs interested students, and entices them to enroll at your studio.
With the dance studio industry reaching a revenue of $3 billion and seeing an industry growth of 3.5%, it's especially important that your dance school stands out among fellow studios in your area.
A well-designed website can inform potential students and their parents about the classes you offer, how much they cost, your costume policy, and so much more.
Not only can a great website inform, but it can also attract new students when you pair it with a successful search engine optimization (SEO) campaign.
On this page, we'll talk about what goes into a great dance school web design, and how WebFX can help you create the site of your dreams!
If you'd like to speak with a specialist before reading on, feel free to give us a call at 888-601-5359!
Our digital marketing campaigns impact the metrics that improve your bottom line.
See More Results

WebFX has driven the following results for clients:

$3 billion
In client revenue

7.8 million
Leads for our clients

5.2 million
Client phone calls
5 crucial elements of a dance school website
There are a handful of elements that your dance studio's website should have in order to ensure that it's operating at peak performance.
1. Informative content
In order for your website to rank in search engines, you have to produce and post informative content for Google to rank.
This content should be beneficial to all users and answer common questions. You can provide these answers in a blog, longform content, informational article, or another kind of written format.
For example, you could implement a blog on your site, which Google loves, and add a post once a month about a different question that dance moms ask. Some topics could be "how to dress your student for class," "how to prepare for recital day," or "rules of the studio."
Not only will these pieces of content benefit families that already go to your studio, but they can also help to attract families that may be on the fence about where to send their son or daughter for dance lessons.
When you post this kind of informative content, you show that you know what you're talking about and that you run your business with organization and knowledge.
You could also write informative articles that talk about dance in general. For example, you could provide information about different styles of dance, their history, how dance can help a child develop, and other general info about your industry.
The more content you provide on your website, the more chances your website has to rank in search engines like Google.
2. Great navigation
Navigation is a huge part of your site and can even affect its overall success. Why?
Your navigation bar is essentially a map of your website. When a user lands on your website, they either know exactly what they are looking for, or they want to browse to learn more.
In either situation, it's important that you lay out your navigation in a way that helps users get through your website effectively and find what they're looking for quickly.
Some important navigation bar tabs to feature include "About Us," "Class Times," "Teachers," and "Contact." These basic tabs can help lead users throughout your site with ease.
Without a great navigation bar, users could bounce from your site prematurely, and even find another studio by visiting a website that has a better design.
3. Multimedia
Another crucial element of a great dance studio web design is the inclusion of multimedia. Not only should you include multimedia throughout your copy to break up text, but you should use visual elements throughout your website.
Dance is an extremely visual form of art, which lends itself very well to having a very graphic website. You can include videos of your dancers, clips of past recitals, and even directions on how to create the perfect ballet bun throughout your site on related pages to keep site visitors interested.
You may even choose to have an entire gallery page where you feature group shots, action shots, and more.
No matter what kind of multimedia you choose, you'll be keeping users on your site for a longer period of time when you utilize them on your website.
4. Aesthetically pleasing design
The first thing you probably consider when you hear the term "web design" is the aesthetics of your site, which is one of the most important elements.
Your website acts as a virtual business card, which allows potential students and their families to get to know more about your studio and how you run. In most instances, your website also acts as a first impression — so it's important that you get it right.
Though your informative content that ranks in Google might get users to your website in the first place, it'll be your design that'll help to keep them there.
Your design should feature a color scheme that works with your logo, your style, and your studio brand as a whole. Not only that, but you should organize it to look appealing to your visitors.
For example, you should use different colors to break up the different content sections on your site, ensure that paragraphs aren't too long, and spread multimedia evenly throughout your site pages.
5. A great SEO campaign
Though SEO isn't a part of web design, it's definitely something that can help its effectiveness.
SEO is the process of improving your website to ensure that it ranks highly in search engines like Google. It includes processes like checking for broken links, building a solid internal linking profile, adding alt text to images, and much more.
Even if your web design is killer, you'll see more results when you also implement an SEO campaign from a trusted SEO agency.
We'll help you create a website that stands out.
"WebFX has been instrumental in helping us develop a new website, allowing us to be a leader in our industry."
Learn More About Our Web Design Services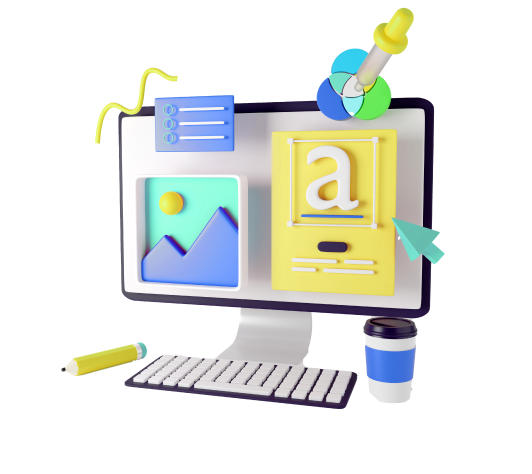 Hear What It's Like to Work With WebFX!

"WebFX gets it done! They've done a great job working with our changing vision and goals, and their turnaround times are wonderful. All staff are professional, timely, and friendly."
Healthcare
Are you looking for a high-return website for your dance school?
If you want your dance school to stand out among the competition, WebFX can help.
We're a full-service Internet marketing agency, which means we not only offer web design and development services, but also SEO, PPC, social media marketing, email marketing, and so much more.
We'll work with you to create a design that speaks to the style and brand of your studio, while ensuring that it's equipped with everything it requires to be successful.
You'll receive a dedicated account manager that will be your point of contact throughout the many phases of design. They'll be able to update you on every stage of the process, clear up concerns, and communicate design changes to our talented designers.
If you're interested in getting your dance school off the ground with website design, WebFX is here for you.
Feel free to contact us online, or give us a call at 888-601-5359 to speak with a specialist! We can't wait to hear from you!
Earn a 20% greater ROI with WebFX