4 Virtual Fitness Marketing Strategies for Growth
Jodi is looking to start her fitness journey, but she wants to do it from the comfort of her home. She wants to find a virtual fitness studio, so she starts searching online to locate the right one. From search engines to social media, Jodi starts her journey to discover the perfect studio.
If you aren't investing in a virtual fitness marketing strategy, Jodi won't find your virtual fitness studio.
So, if you want people like Jodi to come across your studio, it's time to start investing in strategies that will help people find your business online.
Keep reading to learn four strategies for marketing your virtual fitness business online!
If you need help putting any of these strategies into action, WebFX is here to help. With a team of over 250 marketing experts, we can assist you in building your ideal marketing strategy. Contact us online or call us today at 888-256-9448 to learn more!
Attract more virtual fitness customers with a custom marketing strategy.
Fitness marketing strategy #1: Build a beautiful website to attract new clients
As a virtual fitness studio, people will come to your website to learn about your business and take your online classes. So, if you don't have a beautiful and functional website for these potential clients, you'll risk driving them away to a competitor's studio.
Your website is at the heart of everything you do. Whether you send emails or run social media ads, you're generally directing people back to your site. To do your marketing effectively, you need to add designing and developing a high-quality website to your online fitness marketing plan.
So, what does a top-notch virtual fitness website need?
Fitness marketing strategy #2: Optimize your presence on search engines
As you develop your online fitness marketing plan, don't forget to add search engine optimization (SEO) to your list of strategies. SEO is a strategy that involves optimizing your website to rank in search results.
Considering that 93% of all online experiences start with a search engine, you want to be sure that people can find your virtual fitness studio in the search results. Investing in SEO will help you optimize your website so people can find your studio when they search for key terms related to your business.
With SEO, some of the tactics are similar to those you use for web design, like making your site mobile-friendly and improving site load time. Still, there are other practices you need to follow, too, if you want to rank in search results.
See how we can help you GROW YOUR BUSINESS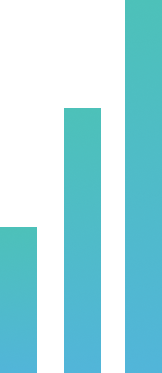 Fitness marketing strategy #3: Use social media to connect with prospects
When you develop your virtual fitness marketing strategy, you'll want to include social media as part of your plan. Social media is an excellent place for you to engage with prospects and get them interested in signing up for your virtual fitness classes.
You can build a presence on multiple social media platforms, including:
Facebook
Twitter
Instagram
Pinterest
LinkedIn
Once you select your platforms, you'll want to start building your profile and posting content for your audience. Here's how you can make social media marketing an effective online fitness marketing strategy for your business:
Post a variety of content: People consume content in different ways, so you want to ensure you're using a variety of mediums to engage your audience. From photos to videos to blog posts, keep your social content strategy fresh for your audience.
Post content often: If you want to be successful with social media, post content frequently. People follow many social media profiles, so you need to post often to help them see your content. Use a social media calendar to help you stay organized with planning when to post.
Keep content branded: When you craft content, make sure it emulates your brand. Your photos and videos, as well as the tone of your writing, should project your business's unique style.
Engage with your audience on your social profiles: When you post content on your social profiles, your audience will likely comment on your content. Take time to engage with them on your posts and build a relationship to help nurture them towards conversion.
Fitness marketing strategy #4: Develop a content marketing strategy
Last on our list of virtual fitness marketing strategies is content marketing. People turn to the web to get helpful fitness information, from workout plans to exercise instructions. As a virtual fitness business, you have an excellent opportunity to share useful knowledge your audience seeks.
With content marketing, you share relevant industry information with your audience to build trust and authority with them. Since your audience already seeks this information, it creates an opportunity for you to attract those leads to your site instead of your competition's site.
When you create content, you can choose from numerous format options, including:
Here are some best practices you'll want to follow with your content:
Post content often: Just like with social media, an effective content strategy involves posting content often so you can reach more people and show your website is active. Use a content calendar to help you plan when to create, edit, and publish your content.
Look at what your competition's creating: If you're stuck for content ideas, see what type of content your competition is creating. You can see what topics they're addressing that you might be missing. Don't copy their content exactly but use it as inspiration to help you create new content.
Make sure your content is thorough: Don't skimp out on your content quality. You want to deliver helpful information that thoroughly answers your audiences' questions so they get all the information they need.
Get started with your fitness marketing strategy
If you're ready to start obtaining more traffic and leads for your virtual fitness business, WebFX is here to help. We have over 20 years of experience creating online marketing strategies that help our clients grow their businesses.
In the past five years alone, we've driven $2.4 billion in sales and over 6.3 million leads for our clients.
You can feel confident that our team of over 250 experts can provide you the expertise you need to create an impactful campaign.
To get started with your online fitness marketing plan, contact us online or call us today at 888-256-9448 to speak with a strategist about our digital marketing services!