As a physical therapy practice, you rely on clients to keep your business alive — and pay-per-click (PPC) advertising is a surefire way to ensure that you always have new clients coming through the door.
PPC for physical therapy helps get ads for your practice to appear at the top of Google search results. As you attract clients with your ads, you'll be able to watch your client base expand significantly.
But for your PPC campaign to work its magic, you have to target the right keywords, know your competition, and craft engaging ads.
If that list has you feeling overwhelmed, partner with WebFX — the agency with over 1020 client testimonials — for our physical therapy PPC services. Just call 888-601-5359 or contact us online today!
Traffic attracted through PPC advertising yields 50% more conversions than organic advertising.
Are you leveraging PPC in your marketing efforts? Let's get started.
View the Guide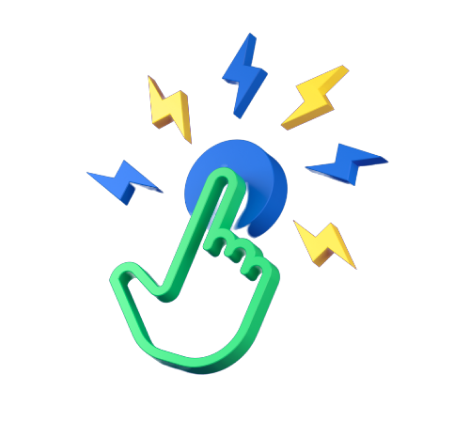 7 ways to upgrade your physical therapy paid advertising
PPC can be an incredibly effective digital marketing strategy when done well. But you'll have to pick the right keywords, harness the right Google Ads features, and more.
Here are seven of the best ways to optimize your physical therapy paid advertising campaign!
1. Target long-tail keywords
PPC for physical therapy starts with choosing the right keywords to target with your ads. You want to find keywords that are relevant to what your practice offers, so you can reach the right people.
The ideal type of keywords to target are long-tail keywords — that is, those that are several words long. Long-tail keywords come with two advantages:
Specificity: As longer terms, long-tail keywords are more specific to user search intent, and will therefore bring in more relevant users.
Competition: The increased specificity of long-tail keywords means a narrower range of businesses will target them, leading to less competition.
These two factors work together to make long-tail keywords the best kind available.
2. Use branded keywords
In addition to making the bulk of your keywords long-tail, you can consider targeting one highly specific subset of keywords — branded keywords. Branded keywords are those that include terms related to a specific brand or business.
Branded keywords make good targets, since some users will specifically look up your practice on Google. When people do look you up directly, they're already interested in finding you, so you want to make sure they succeed.
By bidding on your branded keywords, you can ensure that your PPC ads appear at the top of results for searches aimed at finding you. If you don't, you risk the possibility that your competitors will bid on them to steal your traffic (like DoorDash did with GrubHub!).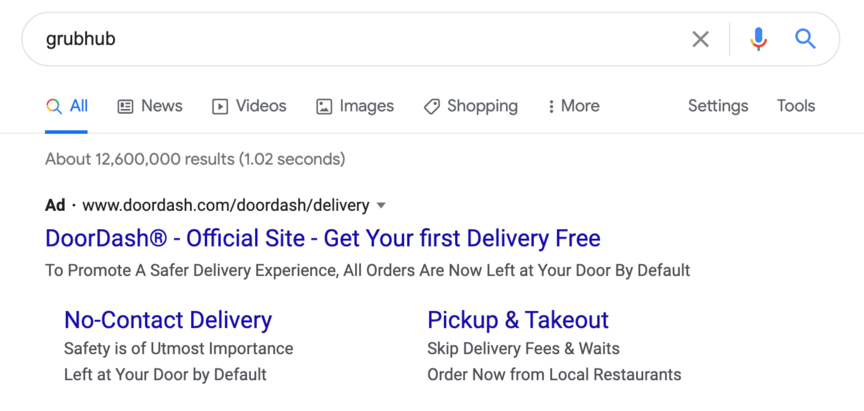 3. Create custom audiences
Keywords are a fantastic tool for limiting your ads to a particular audience, but there are ways to refine your focus even more. Within Google Ads, you can create custom audiences, which enable you to limit your ads to a very specific group of people.
You create custom audiences by selecting a list of features you want to target, including the following:
Age
Gender
Occupation
Location
By doing this, you can hone in on a very particular audience of people. Maybe your practice only works with the elderly, for example, in which case you would want to limit your ads to an older age range.
4. List negative keywords
We've already discussed the process of telling Google which keywords to target with your ads, but did you know that you can also tell it which keywords not to target?
Those keywords are called negative keywords, and they're a fantastic way to ensure ad relevance.
Imagine that you provide physical therapy in Houston, Texas. You target the keyword "physical therapy Houston" for one of your campaigns. But then someone searches for "pediatric physical therapy Houston," and your ad appears — even though you don't work with children.

In that case, your ad wouldn't be relevant to search results, making it a waste of resources. The quick fix to this is to add "pediatric" to your list of negative keywords in Google Ads, ensuring that your ads don't appear for that search again.
5. Craft display ads
Though most of the discussion of PPC revolves around paid search ads that appear at the top of Google search results, that's not the only place paid ads can appear.
You can also use Google Ads to craft display ads, or ads that appear in the margins of third-party websites.
Also frequently called banner ads, display ads allow you to reach users who might not encounter you in Google. You can direct your ads specifically to websites relevant to your practice, such as medical magazines or other places prospective patients might visit.
You may not want to invest a huge portion of your budget in display ads, but they can often be worth a try just the same.
6. Harness RLSA
Yet another highly useful feature of physical therapy paid advertising is remarketing lists for search ads (RLSA), which you can run through Google Ads. RLSA enables you to target users who have already visited your website.
Google does this by allowing you to select certain pages on your site where you want to track traffic. Google then tracks which users visit that page and routes your ads to those pages later on by way of paid search ads or display ads.
This is a valuable tactic because people who have visited your website have already displayed an interest in your practice, making them some of the best possible candidates to target with your ads since they're the ones most likely to respond positively to them.
7. Monitor results
Just as surgeries often require physical therapy afterward to restore a patient to full health, PPC requires plenty of monitoring and modifying to make it fully effective.
The initial launch of a campaign is just the first draft. After that, you should aim to keep an eye on various metrics in Google Ads, like click-through rate (CTR) and conversion rate, to see which ads are performing well and which ones aren't.
For the low-performing ads, you'll want to either reoptimize them or pause them. The high-performing ones, meanwhile, might warrant a larger portion of your budget.
Hear What It's Like to Work With WebFX!

"WebFX has completely transformed my practice. With their support, I have expanded my practice significantly and grown exponentially. I could not have expanded to this degree, nor this quickly had it not been for the incredible efforts provided by WebFX and my team."
Healthcare
Partner with WebFX today for our physical therapy PPC services
Ready to kick your PPC campaigns into gear? You don't have to do it alone! WebFX has over 25 years of digital marketing experience, and we know PPC for physical therapy inside and out.
With our physical therapy PPC services, you can get help optimizing your campaigns for every one of the tips listed above. When you partner with us, you'll also receive a dedicated account representative to keep you informed on everything we do for your marketing.
Just call 888-601-5359 or contact us online to get started with us today!
Earn a 20% greater ROI with WebFX