Are you wondering how pay-per-click (PPC) ads can help grow your excavation company? Do you want to know how to implement effective PPC ads that will drive revenue for your excavators?
PPC ads are an effective digital marketing strategy that, when done right, can increase your sales and boost the success of your excavation business.
On this page, we'll talk about the ins and outs of PPC for excavators and discuss some tips and tricks to help you develop effective PPC campaigns to help boost the success of your excavation company.
And if you want to start earning more revenue with PPC ads today, WebFX can help. Our expert team has driven over $3 billion in revenue for clients through our top-tier PPC ad services.
Speak with one of our strategists by calling 888-601-5359 or contact us online to learn more about how we can grow your excavation business.
Our digital marketing campaigns impact the metrics that improve your bottom line.
See More Results

WebFX has driven the following results for clients:

$3 billion
In client revenue

7.8 million
Leads for our clients

5.2 million
Client phone calls
What is PPC for excavation companies?
PPC, or pay-per-click advertising, is a digital marketing strategy that enables you to place advertisements on search engine results pages (SERPs), social media, and other websites.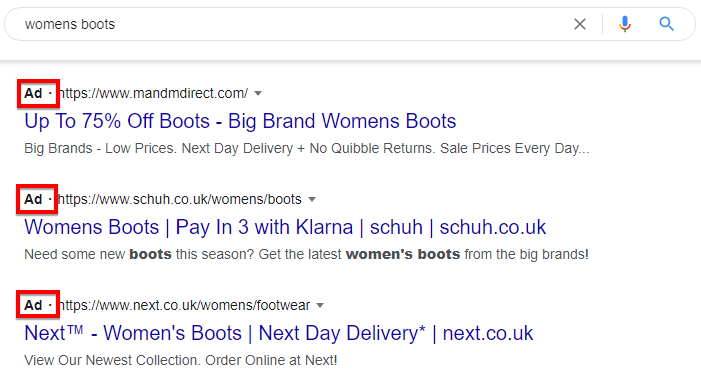 When you opt for PPC for excavation, you pay each time someone clicks on your ad, and the amount you pay is based on the keywords you bid on and a variety of other factors.
Because PPC ads display at the top of SERPs before the organic results, they are an excellent way to increase your visibility online and generate more leads and sales for your excavation company.
Top 3 benefits of PPC for excavators
With the right strategy, PPC ads have the potential to drive serious results for your excavation company.
Here are some of the top benefits of PPC for excavators:
1. It's cost-effective
PPC is one of the best cost-effective digital marketing strategies that you can implement. In fact, you can earn $2 for every $1 spent on PPC ads.
PPC is cost-effective because you get to decide the maximum amount you want to pay for your ads. And as a bonus, you only have to pay for an ad when someone clicks on it.
Because ad clickers are 50% more likely to make a purchase than users who click on organic search results, your PPC ads will attract more ideal consumers who will likely make a purchase — increasing your sales and conversions.
2. It helps you gain brand recognition
As users search for keywords related to excavation and your business, related results will appear at the top of SERPs. Creating effective PPC ads for your excavation company is an excellent way to increase your brand recognition and visibility online.
If that's not convincing enough, PPC ads can increase your brand awareness by 80%. So if you're looking to build your excavation company's reputation, PPC ads are the way to go.
3. It helps increase conversions and web traffic
Users are more likely to click on PPC ads because they rank higher in SERPs, and they look just like organic search results. In fact, half of all users can't tell the difference between PPC ads and organic search results. That means PPC ads can generate more web traffic and conversions for your excavation company.
PPCs ads can also help you target specific consumers to better reach your target audience. With PPC ads, you can bid on the keywords consumers search for when looking for information about the excavation industry or your services.
As a result, your PPC ads will reach consumers who are most likely to buy your products, increasing your conversions and sales as a result.
PPC tips for excavation businesses
So, how do you implement effective PPC campaigns that will drive revenue and sales for your excavation company?
Check out these handy tips for PPC for excavators:
1. Choose a platform for your PPC ads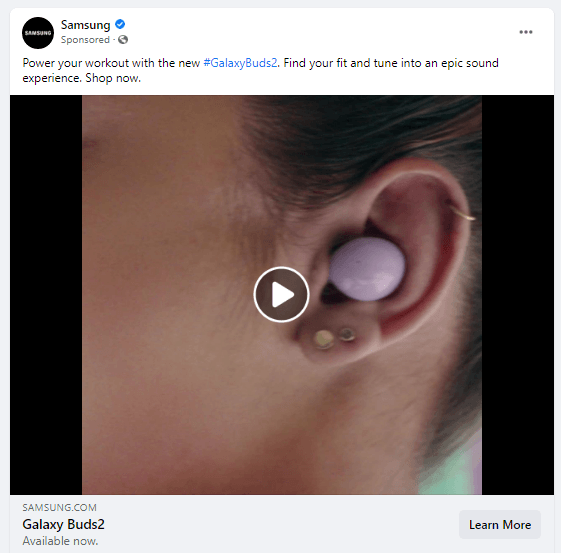 There are many PPC platforms to choose from when it comes to your online ads. You can place PPC ads on search engines like Google, various social media platforms, and other websites that your potential customers might visit.
With so many options to choose from, you may first want to decide your advertising goals and where you want your PPC ads to show up.
If you want to appear higher in SERPs, then paid search ads are probably the best option for you.
Do you want to reach more consumers on social media? Then you might want to consider social media ads.
If you want to maximize your PPC potential for driving revenue and sales, you can consider using a combination of multiple types of PPC ads. You can also partner with a leading PPC agency, like WebFX, that can implement effective campaigns across a variety of platforms to boost the success of your business.
2. Conduct keyword research
If you want your PPC ads to drive the best results for your excavation company, you'll need to do some keyword research. Keyword research ensures that you bid on the phrases that your potential customers search.

Luckily, there are plenty of keyword research tools to help you identify the most effective terms, like our tool KeywordsFX.
KeywordsFX can help you:
Narrow your list of keyword ideas and phrases to the most relevant terms
Categorize search results by keywords, questions, and modifiers
Export and download results for easy access
And more!
To get the most out of your PPC campaigns, conducting keyword research is essential.
3. Think about your budget
When creating an effective PPC campaign for excavation companies, you'll want to establish and consider your marketing budget.
An excellent bonus of PPC ads is that you can control how much you spend on them to easily fit into any marketing budget. Once you know how much you can spend on PPC, you can start bidding on keywords and watch your campaign begin to drive revenue for your excavation business.
4. Track and analyze your results
Another top tip for PPC for excavation is to continually track and monitor your campaign results and success.
By analyzing the success of your PPC campaigns, you can see which keywords and ads drive the most traffic and sales for your excavation business.
That means you can spend more time focusing on the campaigns that drive the best results and stop using the ads that aren't working — improving your PPC return on investment (ROI) in the long run.
And when you partner with a top PPC agency like WebFX, you get access to our industry-leading tracking software tool, MarketingCloudFX.
With MarketingCloudFX, you'll be able to track the success of your PPC campaigns, as well as all of your digital marketing strategies, all in one place. Plus, you'll be able to track the sources of leads and phone calls, as well as receive innovative campaign recommendations.
Measuring the metrics that affect your bottom line.
Are you interested in custom reporting that is specific to your unique business needs? Powered by MarketingCloudFX, WebFX creates custom reports based on the metrics that matter most to your company.
Leads

Transactions

Calls

Revenue
Learn More

Implement revenue-driving PPC campaigns with WebFX
Our award-winning team at WebFX has over 25 years and 1.6 million hours of experience developing revenue-driving PPC campaigns for our clients. We can create a custom PPC campaign that suits the needs of your excavation company and meets your business goals.
When you partner with WebFX, we can provide you with:
Custom ad strategies
A dedicated (and seasoned) account manager
A dedicated team of PPC specialists, landing page designers, and copywriters
Lead and phone call tracking
Competitor analysis
Comprehensive reports and tracking
And more
Are you ready to start increasing conversions, web traffic, and revenue for your excavation business? Check out our PPC pricing and services, and contact us today to speak with a strategist to get started with revenue-driving PPC for your excavation company!
And if you want more PPC advice to help grow your excavation business, check out our free PPC guide to learn more PPC tips and tricks!
Earn a 20% greater ROI with WebFX