Marketing your home builder services is a great way to find new customers.
You want to connect with people looking to build homes in your area and reach them before they have settled on a builder. You also want to explain the reasons your company is the best fit for their needs. So what is the best way to reach these customers?
Home builders marketing.
Keep reading to learn more about marketing for home builders, from why it's useful to how it benefits your business. Plus, get five tips and strategies for using home builders marketing to promote your brand, improve your lead generation, and increase your revenue.
If you'd like professional help building and managing your digital marketing strategy, ask WebFX. With a client recommendation score that beats the industry average by more than 485%, plus advanced marketing automation software, we're a trusted choice for businesses like yours.
Contact us online or call us at 888-601-5359 to start benefiting from digital marketing today!
Our digital marketing campaigns impact the metrics that improve your bottom line.
See More Results

WebFX has driven the following results for clients:

$3 billion
In client revenue

7.8 million
Leads for our clients

5.2 million
Client phone calls
Why use digital marketing for home builders?
The real estate market has never been so competitive, and that carries over into home building as well. Since the early 2000s, an increasing number of people are using the Internet to find and research companies to build their own homes. If you don't have an online presence, you risk losing out on a lot of business. Companies that limit themselves to traditional marketing methods will be left behind.
A well-built and well-designed website will funnel the potential customers to you. Your contact information should be listed prominently at the top of every page, so it's easy for customers to reach out to you.
Your custom home building company's website should also feature online testimonials from satisfied clients. Include photos and videos of homes you have built in the past, as well as links to your active social profiles.
The idea behind SEO is to get your company's website to rise to the top of search results. When someone looking for a custom home builder does a search on Google, Bing, Yahoo or another search engine, you want your company's name to come up first. This increases the chances of your potential customer clicking on your website's link. Using proven SEO methods is the only way to get this result.

Hear What It's Like to Work With WebFX!

"WebFX has been an excellent company to work with. They were able to provide us an amazing new website that met our needs, and help us get to the top of the SEO results we wanted to. The team has been an absolute pleasure to work with."
Wood Pellet Manufacturer
How home builders marketing can help your business
There are many ideas for online marketing for home builders. If you implement them correctly, they can benefit your company, including:
Higher page rankings—By using proven SEO strategies, your page ranks will climb.
Improved online visibility—The more places you are active online, the better the chance people will find you.
Better website content—If you can give people the answers they are seeking, you'll build trust and engagement from potential customers.
Link building growth—When lots of places link to your content, it proves you're an authority in your industry.
Good agencies have more than 50 testimonials.
Great agencies have more than 100 testimonials.
WebFX has over 1000+ glowing client testimonials.
See What Makes Us Stand out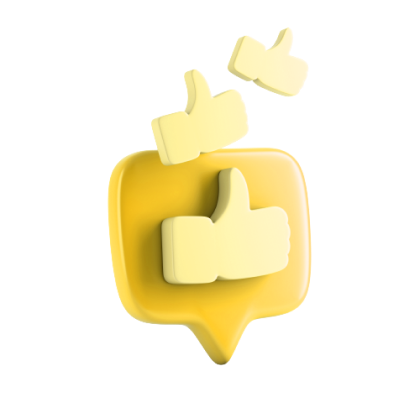 5 home builders marketing tips and strategies
Get the most value from home builders marketing with these five tips and strategies:
1. Improve your copy
In the home building business, copy is the key to opening doors. People want to know you can deliver a custom-built new home on time and within budget. They also want to know that you'll listen to them throughout the process and be a good partner, not a dictator.
Your website should reflect all of these qualities through its content. Enlisting an experienced copywriter can turn your website from an informational tool into a recruitment brochure. Each page should also pinpoint concrete reasons a customer should choose your custom home building company.
The content on your site should explain why your craftsmanship is unique, while seamlessly employing words that people use to search for custom home builders. These are called "keywords," and effective copywriters use them as building blocks for your site.
2. Invest in link building
Link building is an important part of SEO. Essentially, link building is an online popularity contest. The more high-quality sites that link to you, the more important you are in Google's eyes—and the higher your website's ranking will climb.
The goal of link building is to establish links to your site from as many high-quality sources as possible. WebFX will do this through outreach that pinpoints the best sites and pursues them for you.
There is a secondary benefit to link building. When your custom home building site rises in the Google rankings, your competitors' sites will fall. This increases the likelihood that a potential customer will check out your site before your competitor's.
3. Embrace social media
Many niche businesses such as custom home builders are reluctant to try social media. They wonder what they will have to contribute to the conversation. However, social media is a great way to:
Increase your company's visibility
Reach out to new customers
Establish your authority in the field
On Twitter, Facebook, or Pinterest, this might mean sharing links that serve as resources for prospective home building clients—such as galleries of your finished homes or information on how to calculate closing costs. The great thing about social media is that it's a two-way street. Potential clients can learn more about you, and they can also reach out to you with queries.
One difficulty many small businesses encounter is finding the time to maintain a social media account. If you worry you can't keep up with the demands of carrying out a social media campaign, look into social media plans for multiple price ranges.
4. Start or improve a blog
A blog is a terrific way to communicate with current, past, and future home building clients. Think of it as a way to speak directly to your customers. When you have news, special deals or tips to pass along, you can do it in a blog post. This helps keep readers informed, while also selling your expertise and positioning you as a thought leader.
For example, you might focus a blog post on the five most important attributes of a great home builder. You can link to pages throughout your site that prove your worth on every attribute. However, make sure you balance the amount of sales-related posts. Write others that focus on tips that will help a home building customer, such as signs your project is not going to be completed on time or on budget.
If you already have a blog, consider contributing guest blogs to other websites in your industry. A national home builders network, for instance, could be the perfect place to get started. Guest blogging can help your company in two ways. It establishes your authority, and it helps with link building.
5. Try PPC advertising
Pay-per-click (PPC) advertising allows you to reach potential customers where they're already searching online. And you'll only pay when people click your advertisements.
If you're looking to quickly increase website traffic and revenue, PPC is a great option. You can implement PPC ads on major search engines and social media platforms.
With PPC, you can attract more qualified traffic to your site, since people who click your advertisements are likely interested in your services.
Earn more revenue with home builders marketing
If you're not sure where to start with your Internet marketing plan, or think you need a little help from an expert, look no further than WebFX! Our team has helped home building companies like yours improve their websites, increase search engine traffic, and generate more online leads.
Start using home builders marketing to grow your business by contacting us online or calling us at 888-601-5359 to receive a free proposal from our experienced strategists. With decades of experience and millions in results, we are the trusted choice for companies worldwide.
Earn a 20% greater ROI with WebFX