Want to reach more valuable leads for your carpet cleaning business?
If so, pay-per-click (PPC) advertising is the method for you. PPC ads are paid advertisements that appear at the top of search results and drive valuable results for your business.
On this page, we'll discuss the five benefits of PPC for your carpet cleaning business. If you need help creating a PPC campaign that drives results, call us today at 888-601-5359 to speak with a strategist.
Let's get started!
1. You earn valuable leads
PPC ads drive valuable leads for your carpet cleaning business — people who are most likely to become customers. In fact, 65 percent of all high-intent searches result in someone clicking on an ad.
When people conduct high-intent searches, they know exactly what they want. They are looking for a carpet cleaner and need to find the right one. With PPC, you can have your ad appear at the top of the search results and attract these high-intent searchers.
If someone searches online for carpet cleaners in your area, you want to appear at the top of the search results — and PPC can help you get there.
Since PPC targets people who are already searching online for your services, it will help you earn more qualified leads.
By investing in PPC for your carpet cleaning business, you'll attract valuable leads that are ready to hire a carpet cleaning company.

Hear What It's Like to Work With WebFX!

"WebFX has helped our company understand SEO and how it works. We have been impressed by the thoughtfulness of the team members and their communication is above reproach. Also, Basecamp is neat to see how our project is progressing. Really this company is about educating through the process which we appreciate."
Cleaning Service
2. You control your campaign
When you're running an advertising campaign with PPC, you have complete control over your campaign. You decide how you want your campaign to look and run.
With Google Ads, you can easily create ads that drive results for your business. You choose the information you want to include in your ads. Google also allows you to add additional information with Google Ad extensions.
These extensions include site link extensions, call extensions, and location extensions. You can add additional information to your ad to help it stand out from the competition. They help you attract leads to your ad because it has more insightful information.
In addition to the ad, you also decide how long you want your campaign to run. You can set it for a few days to a few weeks. You choose the duration that works best for your strategy.
When you run your PPC campaign, you also have control over your budget. You choose the amount that works for your campaign. Whether it's $200 or $2000, you set an amount that works.
It's important to note, however, that the amount you spend on your campaign affects your campaign's success. If you only spend $200 on a campaign, you won't see as great of results as you would with a $2000 campaign.
Regardless, you have the power to decide how much you want to spend on your campaign. Many businesses like this because they can select an amount that works with their budget. It's a flexible method that gives you more control with your money.
3. You only pay when people click
One of the biggest perks of PPC is that you only pay when people click. This means you won't waste money trying to reach people who aren't interested in your business.
When you set up your ad, you set a maximum bid. This is the amount you are willing to pay each time someone clicks on your ad. To figure out a good maximum bid, you can look at the average cost per click (CPC) for that keywords to get an idea.
Since you only pay when people click, you want to choose a maximum bid that will allow you to get the most clicks for your budget. It's important to find a balance between the keywords worth (which also gives you an idea of what competitors might bid) and the number of clicks you hope to receive.
If your ad performs well and gets many clicks, Google will lower your CPC to allow you to obtain more clicks for your budget. The setup of only paying when someone clicks on your ad helps you maximize your budget and get as many leads as possible.
4. You monitor results
When you invest money in a digital marketing strategy, you want to see that it's working. Some methods take weeks to show results. With PPC, you see results the moment you launch your campaign.
When you log into your Google Ad's account, you will see metrics on your dashboard. You will see metrics such as impressions, click through rate (CTR), and conversions. These stats help you understand your campaign's performance.
If you can see immediate results, you can make immediate changes. PPC makes it easy for you to alter your campaign to help it perform better. You can pinpoint problem areas and improve them for your business.
For instance, if you have a high impression rate but low CTR, you may need to improve your ad's copy and relevancy. It might not be as relevant for your audience or your keyword, which is why your audience isn't clicking on it.
If you had a high CTR but low conversion rate, you can pinpoint your landing page as the issue. People are interested, but something on your landing page is preventing them from converting. It may be something as simple as changing the color of your call to action (CTA) button.
When you monitor your campaign's results, you have the opportunity to improve your campaign. This will help you get the most out of your PPC campaign.
5. It helps you shape other campaigns
As we stated previously, PPC shows you immediate results. Many other strategies, like search engine optimization (SEO) take time to show results. It leaves you wondering if your SEO campaign is successful.
With PPC, you can use the results of your campaign to help you shape other campaigns. PPC and SEO operate on keywords. You can use PPC to find keywords that work and implement them into your SEO campaign.
This is valuable for your carpet cleaning business if you invest in other methods. You can find the right keywords and figure out the right target audience for your business just by running a PPC campaign. It's a great way to help you maximize your digital marketing campaign and get the most out of your budget.
Good agencies have more than 50 testimonials.
Great agencies have more than 100 testimonials.
WebFX has over 1000+ glowing client testimonials.
See What Makes Us Stand out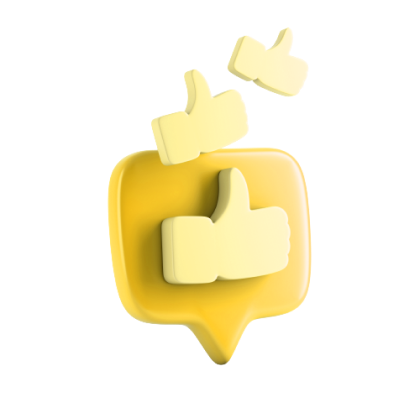 WebFX is a top digital marketing strategy
If you're looking for a way to reach valuable leads for your carpet cleaning business, PPC is the answer. This method helps you drive interested leads that want to connect with your business. At WebFX, we have a team of 500+ experts that will help you create a successful PPC strategy.
With over 25years of experience, you can count on us to develop a comprehensive PPC campaign. As a full-service digital marketing company, we specialize in creating customized PPC campaigns. Our hands-on approach allows us to drive valuable results for your campaign.
If you're looking for a company that will drive a successful campaign for your carpet cleaning business, look no further than WebFX. To date, we've driven over $3 billion in sales and over 7.8 million leads for our clients. We create customized campaigns that are unique to your business and help you achieve the results you desire.
Don't believe us? Just ask our clients! Check out our 1020+ client testimonials that attest to the great work we do!
Get started today
If you're ready to start earning valuable leads and conversions for your carpet cleaning business, contact us online or call us today at 888-601-5359 to speak with a strategist.
We look forward to helping your business grow!
Earn a 20% greater ROI with WebFX