When 93% of all online experiences start with a search engine, it's crucial that your business optimizes your website with search engine optimization (SEO). SEO is the process of boosting your website's ranking in the search results to reach more valuable leads.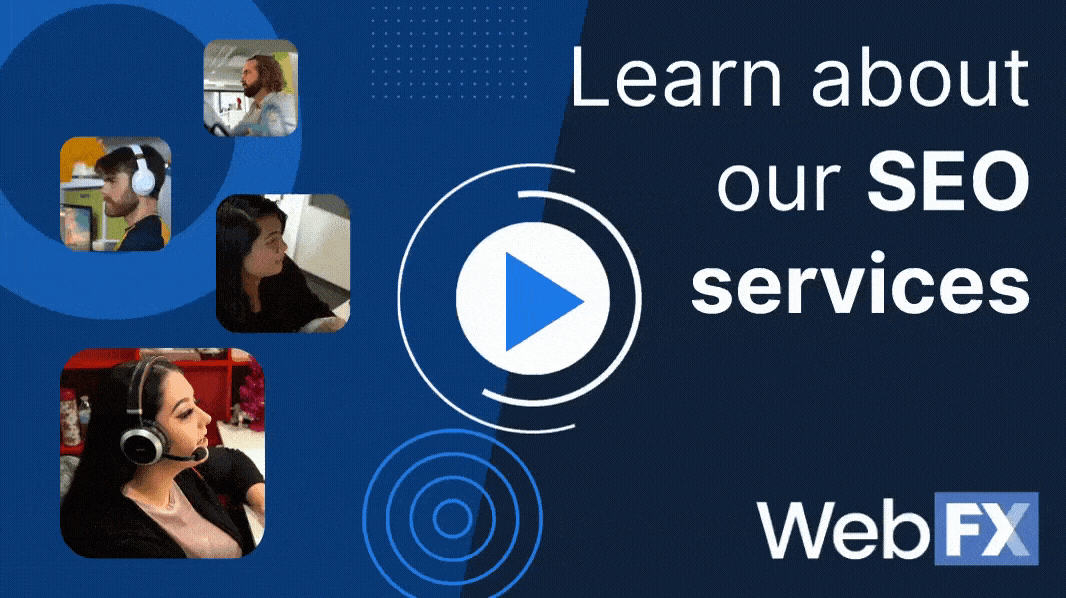 So if you're looking to reach more customers and earn more revenue for your carpet cleaning business, SEO can help!
On this page, we'll discuss three best practices for optimizing your SEO campaign. If you want to learn more about how SEO can help you reach more valuable leads, call us today at 888-601-5359 to speak with a strategist.
Let's get started!
Independent research from Clutch has named WebFX the
top SEO company

in the United States.

Clutch has personally interviewed more than 250 WebFX clients to discuss their experience partnering with us.

Read More Clutch Reviews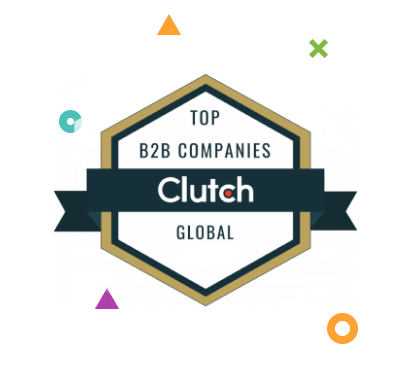 1. Find relevant keywords for your carpet cleaning business
When people search online for carpet cleaners, you want your business to appear at the top of the search results. But how do you secure top rankings?
In order to show up in relevant search results, you need to target keywords and phrases people search to find carpet cleaners.
With tools like KeywordsFX and keywordtool.io, you can uncover the most valuable keywords for your carpet cleaning business.
When conducting keyword research, you'll want to focus on long-tail keywords, which are keywords that contain three or more words.
These keywords are more valuable for your business because they attract more qualified leads. If someone searches a long-tail keyword like "carpet cleaners in Harrisburg, PA," you know exactly what that person wants to find — a carpet cleaner in the Harrisburg area.
With short-tail keywords, which only contain one or two keywords, it's hard to know exactly what a user hopes to find. If people search more generic terms like "carpet" or "carpet cleaner," they could be looking to purchase new carpet or searching for carpet cleaning products. Targeting long-tail keywords will help you attract more qualified leads — people who are most likely to become customers.
Once select your keywords, you'll want to add them to key places on your site like your page titles, headings, meta descriptions, and body copy.
As Google search bots crawl your site, they look for keywords to understand the context of your pages. Integrating keywords on your site will help your carpet cleaning business appear higher in relevant search results.

Hear What It's Like to Work With WebFX!

"WebFX has helped our company understand SEO and how it works. We have been impressed by the thoughtfulness of the team members and their communication is above reproach. Also, Basecamp is neat to see how our project is progressing. Really this company is about educating through the process which we appreciate."
Cleaning Service
2. Create valuable, comprehensive content
Content creation is the best way to drive leads to your website. As a carpet cleaning expert, you have a lot of knowledge and advice to share with your audience, and you can do that by creating custom content.
Content comes in many forms — blog posts, videos, ebooks, infographics, and more. Research your target audience and experiment to see which formats they prefer.
When you create helpful content, you'll also establish yourself as an authority in your field. Your audience will feel more comfortable choosing your business because they will trust that you are knowledgeable.
In addition, when people interact with your content, it increases the time they spend on your site — and this sends a positive signal to Google. Search engines want to rank valuable content, and when people spend more time on your site, it's a good sign they like what they see.
If you want your content to have a strong impact, it must be quality content. Creating dozens of pages of thin content won't produce valuable results for your campaign. You must create content that is comprehensive, informative, and helpful for your audience.
This doesn't necessarily mean you need longer content. The important part is that your content provides in-depth answers to searchers' questions. If someone searches "How to get wine stains out of carpets," your blog post can be under 1000 words but offer numerous solutions to the searcher's problem.
The quality of content will help your campaign go much further than quantity. While you'll still want to produce content frequently to keep your site fresh, it's better that your content is high-quality. If you maintain a steady flow of high-quality content, you'll achieve the best results with your campaign.
3. Clean up your technical SEO
Your website is the heart of your SEO campaign. If your site isn't performing efficiently, it can hurt your SEO rankings.
There are numerous factors that influence your website's performance. Here are a few things you'll want to check:
1. Page speed
Page speed has a large impact on your site's performance. Your audience doesn't want to wait for your site to load. They want answers and want them fast, so if your site doesn't load quickly, they will leave.
It's vital that you monitor your site's page speed to ensure it is running efficiently. You can use Google PageSpeed Insights to check on your page's performance. This tool will help you see where your site is optimized and where it needs improvements.
If you don't have the technical knowledge to implement the changes, give us a call today to learn more about our page speed services. Our team of 200+ experts can't wait to hear from you!
2. Responsive design
When users access your carpet cleaning site, they will use different devices. This includes smartphones, tablets, and desktop/laptops. If you want them to have a positive experience, you must use responsive design.
Responsive design ensures that your website adapts to whatever device a user is using. The online browsing experience is different for all devices, so you must create the best experience for each device.
Imagine accessing the desktop version of your site through mobile. Everything would be squished into the small mobile screen. Users would zoom in and out to read the text and click on links, which isn't an ideal experience.
With a responsive design, your website adapts to the device a user using. This ensures that they have the best experience on your website.
This is crucial with the growth in mobile and tablet searches. More people are using mobile devices to conduct searches, which means businesses must have a website that is mobile-friendly. A responsive design ensures these leads have a positive experience on your site.
Wash away the competition with an SEO plan from WebFX
SEO will help you obtain valuable leads that are interested in hiring a carpet cleaner. By optimizing your campaign, you'll reach these interested leads and get them to choose your business. At WebFX, we know how to create SEO campaigns that drive results.
We're a full-service digital marketing company that specializes in custom SEO campaigns. Our team of 500+ experts will bring their knowledge and expertise to your campaign. With over 25 years of experience, we know how to create customized campaigns that work for your business.
If you're looking for an SEO company that knows how to drive results, look no further than WebFX. To date, we've driven over $3 billion in sales and 7.8 million leads for our clients. Our team knows how to create campaigns that drive valuable results for our clients.
Want to know what it's like to partner with us? Just ask our clients! Check out our 1020+ client testimonials that attest to the great work we do for our clients!
Get started today
If you're ready to earn more valuable leads for your carpet cleaning business, contact us online or call us today at 888-601-5359 to speak with a strategist.
We look forward to hearing from you!
Earn a 20% greater ROI with WebFX