If you're an electrician, you understand the importance of reaching new customers and providing them with the information they need to choose your business.
Using electrician marketing, you can attract valuable leads, maintain loyal customers, and grow awareness for your work. Whether you're looking to learn how to market your business or how a company like WebFX can help market your business, this article offers answers.
Search engine optimization, or SEO, involves a variety of strategies that improve your online presence. One of the most important is determining the words and phrases your potential clients use when searching for electrical services and using them on your website. This helps your site rank in search engine results for those keywords.
Ready to get started? Figuring out which long-tail keywords will be most effective can seem overwhelming, but it doesn't have to be! WebFX will work with you to determine which long-tail keywords will be most effective and worthwhile for your electrical company. You can call 888-601-5359 or click the button below to get your free evaluation today!
On this page, we'll take a look at how long-tail keywords can improve your SEO strategy and help you earn more qualified leads. We'll also give you some helpful tips for uncovering the keywords and phrases that will have the greatest impact for your electrical company.
Use our proprietary keyword research tool,
KeywordsFX

, to help you find high-quality keywords for content and PPC campaigns. Identify Top Keywords for Free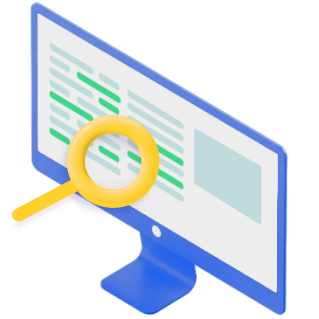 What are long-tail keywords?
First, we need to define what qualifies as a long-tail keyword.
Technically, any phrase with three or more words is considered "long-tail." However, the most effective long-tail keywords are often longer, highly-specific phrases that people search online to find businesses, like yours.
Long-tail keywords are often more specific and less competitive than generic phrases, and can help you attract visitors with a clearer search intent.
For instance, your electrical company might target the phrase "best electrician in [your location]" instead of the more generic term "electrician."

Hear What It's Like to Work With WebFX!

"I tried several other internet marketing companies through the years and WebFX is far and away the best I've worked with and it's not even close. I definitely get my bang for the buck with WebFX. I can't recommend WebFX."
Electrician
Why are long-tail keywords important?
Here are just a few of the benefits of long-tail keywords.
Less competition
One of the main goals of SEO is to increase your website's rankings in search results for keywords related to your business.
However, just because a word or phrase is frequently searched and relates to your services doesn't mean it's ideal to target. There are already millions of pages built around broad terms, so you'd need to outrank all those other sites in order to reach people who are searching for those keywords.
Long-tail keywords are a lot less competitive than generic terms like "electrician." While they might not get as many searches each month, there are a lot less sites attempting to rank for long-tail keywords and phrases.
This means that when you target long-tail keywords specific to your company and location, you'll have to outrank fewer sites in order to reach and attract customers.
More qualified traffic
Long-tail keywords also offer greater insight into the intent of Internet searchers.
For example, if someone searches "best electrician in [your location]," they are probably looking to hire an electrician near that location. In other words, long-tail searches signal greater intent to purchase or hire.
Users performing generic searches, on the other hand, could be looking for any number of things. They could be searching for information about electrical-related questions, or even looking to learn about the educational requirements to become an electrician themselves.
Increased conversions
Because long-tail keywords generally have less competition and attract more qualified searchers, they also lead to more conversions.
Users who search for "best electrician in [location]" probably have a better understanding of what they want compared to someone who just searches "electrician." And when they click to visit your website, they will be more likely to fill out a contact form, request a quote, and ultimately hire your electrical company.
More targeted content
Researching long-tail keywords can help you uncover topics that are important to your potential customers. Then, you can create highly-specific content that matches those long-tail search queries.
For example, you might create a blog post or page on your website to address or "why aren't my outlets working?" or "common electrical problems for homeowners."
People will be more likely to click on your site and learn more about your business if they discover a helpful piece of content you published online. In addition, providing helpful information in the form of blog posts, article pages, videos, and infographics can help position your electrical business as an authority in your field.
Partner with a team of ecommerce masters!
WebFX campaigns have delivered more than 12,936,451 ecommerce transactions in the last 5 years
Read the Case Studies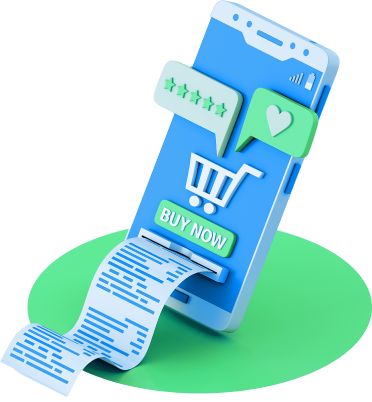 How to find long-tail keywords for electricians
Now that you understand the importance of long-tail keywords, let's take a look at how you can find long-tail keywords for your electrical company.
Keyword research tools
Keyword research tools like KeywordsFX and Keyword Tool provide you with valuable information about the topics people search online. These tools can help you expand your keyword list and uncover long-tail variations of generic search terms.
This can help you gain valuable information about the topics your potential customers are interested in learning about, as well as how to optimize your pages on those topics for the best possible results.
It's important to keep in mind that not all the keywords you find with these tools will be relevant to your business. But they serve as a great starting point for determining the long-tail keywords you should target.
Google Auto suggest
You can also uncover long-tail keywords for your electrical business using Google's autocomplete feature.
Start by typing generic keywords into Google. Then, instead of hitting enter, look at the more specific phrases the search engine suggests.
For example, you can type "electrician" or "electrical services" and check out Google's autocomplete suggestions. These suggestions are based on things people search, meaning that there are already users looking for this information on a regular basis.
Keyword difficulty
It's also important to pay attention to the difficulty level of the long-tail keywords you want to target. You'll want to look at the number of monthly searches each keyword receives, and how hard it will be to rank for a certain phrase.
You can use a number of tools, such as Google's Keyword Planner and Ahrefs to assess search volume data, trends, and level of competition for the keywords you enter. Then, you can evaluate pages that already rank in search results for the long-tail keywords you want to target.
How relevant is the copy on those pages to the search queries? Is there additional or unique information you can provide that would improve usefulness for searchers?
Asking yourself these questions can help you select long-tail keywords that will deliver the greatest benefit. Then, you can begin to create copy to address the phrases you want to rank for in search engine results.
SEO plans from WebFX
WebFX offers custom SEO plans, and our Internet marketers work with each of our clients to identify long-tail keywords that will attract qualified traffic. When you partner with us, we'll start by conducting keyword research to help define your target audience and bring potential customers to your website.
We also offer content marketing services to help you increase your site's power and rankings. And we'll work with your electrical business to produce original infographics, blog posts, motion graphics, ebooks, guides, and more.
When it comes to SEO and content, WebFX is an industry leader. We drive digital revenue for more than 1020 satisfied clients, and we're the top-ranked company in the US for organic SEO.
We'll work with you every step of the way to select long-tail keywords, create custom content, and improve your rankings in search results for terms related to your business.
Want to learn more?
Interested in learning more about how targeting long-tail keywords can help your electrical business rank higher in search results?
WebFX can help. We'll create custom SEO and content strategies to help boost your rankings for high-value keywords and phrases.
Check out our SEO plans and pricing, and contact us today to speak with a strategist.
We work with hundreds of businesses in a variety of different industries across the United States. And we're excited to work with you!
Earn a 20% greater ROI with WebFX