With heavy hitters such as Lowes and Home Depot as your competitors, the flooring business is one with tough competition. That competition can be beaten, however, with digital marketing for your flooring business.
Keep reading to learn how to increase flooring sales with Internet marketing, plus get inspiration for your campaign with the top three flooring marketing ideas for businesses today. If you need help using online marketing for your flooring business, contact us online or call us at 888-601-5359 to learn more about our digital marketing services.
Our digital marketing campaigns impact the metrics that improve your bottom line.
See More Results

WebFX has driven the following results for clients:

$3 billion
In client revenue

7.8 million
Leads for our clients

5.2 million
Client phone calls
How can digital flooring marketing help your business?
It's hard to believe that any one tactic can bring such great results for your business, but online flooring marketing can. There are many branches of Internet marketing that work together to form the perfect campaign that brings traffic to your website.
Think of Internet marketing as a way to get the name of your company out to the public as they browse online. This could include many strategies.
3 excellent flooring marketing ideas
Get the best results from flooring marketing with these three digital flooring marketing ideas:
1. SEO
Search engine optimization (SEO) should be a key component of any Internet marketing strategy. Optimizing your website for the keywords and phrases your potential customers type into search engines like Google will help them more easily find your site and learn about your services.
For example, it would be smart to optimize your website for keywords that you specialize in, such as "laminate flooring". Another helpful tactic would be to utilize long tail keywords, such as "hardwood flooring in (your city)". With this kind of keyword, it allows people in your area to find your company easily.
Content posted on your website is another huge element of SEO and the way your page ranks. Any content you provide should be of interest to your potential customers. Pages are ranked, in part, by their popularity. One way to ensure that your page is popular among users is to be sure that it offers what customers are looking for.
Your content should also utilize the keywords you are targeting.
2. Social media marketing
Social media marketing is a type of Internet marketing that uses some of the most popular networks in the world to its advantage. With the way information spreads throughout social media, why wouldn't you want to utilize this online marketing idea for your flooring business?
There are numerous ways that your company can use social media to thrive. One example would be using Facebook, Twitter, or Instagram to share pictures of current projects you're working on. By seeing photos of the work that you do, potential customers will be much more likely to trust you, because they've seen your work firsthand.

You can also use social media to advertise special promotions or provide printable coupons. Everyone is looking for ways to save, and offering discounts through your social media pages is an ingenious way to drive traffic to your business!
3. Email marketing
Email marketing is a tried and true strategy that allows you to stay in contact with your flooring leads. You can use email marketing to provide new information about your company, special offers and information that might entice your potential customers to learn more about your services.
The first step to an email marketing campaign is first getting your potential customers to provide their email address. You can do this by linking your social media to a landing page that prompts visitors to enter their contact information, or you could provide a sign-up for newsletters or special offers.
After you have contact information, the door is wide open for you to start your email marketing campaign. You can use email to send newsletters about your company, special deals, promotions, or new flooring that you just got in stock.
What are goals of flooring marketing?
There are many goals you may set for your flooring company's digital marketing strategy.
First and foremost, digital marketing helps you reach potential customers when they're actively searching for flooring services. This means it's much more effective in generating new leads than traditional advertising methods (like direct mail, billboards, and radio ads) that interrupt consumers throughout the day.
Second, Internet marketing will help increase your company's revenue. This perk is often the most rewarding to many companies and isn't hard to attain with a solid Internet marketing campaign.
With Internet marketing, you not only increase your traffic, but can convert that traffic into paying customers. And when they do, your company's overall revenue will increase as a result!
Third, an Internet marketing campaign can help you become a leader in your field. By getting your name out there and associated with a great online presence, your flooring company will rise to the next level in terms of credibility. Before long, when people need a flooring project done, you'll be the first name they think of.
Internet marketing is also useful for building brand awareness. If you want to become a household name in your industry, you have to market your business in such a way that it's visible in a variety of places online.
Good agencies have more than 50 testimonials.
Great agencies have more than 100 testimonials.
WebFX has over 1000+ glowing client testimonials.
See What Makes Us Stand out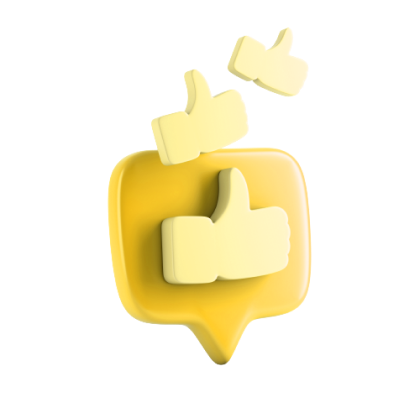 Earn more revenue with digital marketing for flooring companies
If you are ready to see increased revenue for your flooring company, WebFX can provide everything you need to get started with digital marketing. We'll create a custom Internet marketing strategy tailored to your unique needs and goals, and help your company generate the conversions it needs to be successful.
If you're ready for conversions, contact us to learn more about our digital marketing services and to receive your free proposal!
Earn a 20% greater ROI with WebFX