Home repair is one of the most competitive and important industries today. Everyone wants to live in the home of their dreams — though even a dream home needs repairs every once in a while.
That's where companies like yours come in.
Repairing garage doors is essential to keeping a home in good condition. Faulty garage doors mean inconvenience, unused space, and a range of other issues for homeowners.
With your help, homeowners can restore their dream homes to perfect condition.
But how do you make sure that those homeowners can find you?
The answer is the Internet.
You can collect all the leads you need online to keep your garage door repair company growing by the day.
You only have to follow a few simple steps, which we have listed below for you. Or, if you'd prefer to speak with one of our Internet marketing experts directly, you can reach us at 888-601-5359.
Good agencies have more than 50 testimonials.
Great agencies have more than 100 testimonials.
WebFX has over 1000+ glowing client testimonials.
See What Makes Us Stand out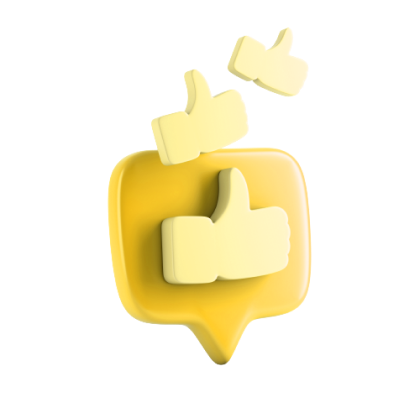 To generate new leads online, you first need a website. If your company doesn't already have one, you'll need to register a domain with an organization like GoDaddy or Network Solutions.
Then, you can hire a web designer to create your site.
Web design
It's important to work with a skilled web designer who can give you an online presence that reflects your company's professionalism, skill, and quality.
It's crucial that your website shows off the best sides of your business visually. Your website acts as your first impression online — just like a handshake is your first impression with a new customer in person.
Just like that handshake, your website needs to reassure your customers that you're the perfect choice for their garage door repair needs.
To do that, your website first needs a modern appearance. Internet users tend to distrust sites that look old because it makes the company look outdated.
If you have a full, robust website with modern design elements, on the other hand, you'll make a much better first impression on your visitors.
You also need a responsive website. Responsive design allows your website to function properly on every Internet-connected device, from a smartphone to a desktop computer.
Responsive design is important for two major reasons:
Google uses it as a ranking factor for your site in search results
Unresponsive websites lose potential customers
So if you want to get more leads online, you'll need a modern, user-friendly, and responsive website.
Website content
Good websites are more than just design. You also need pages on your site that are packed with high-quality information.
Content is the foundation of any lead generation strategy online.
You can publish content about your services, blogs about your company, and more. Regardless of what you choose to create for your site, each piece of content should have the goal of helping your potential customers, and ultimately converting website visitors into new leads.
Then, you can use another content strategy — like email marketing — to keep in touch with your leads and finally turn them into paying customers.
You can also use form fields to let visitors make an appointment with your business right on a page.
To do that, you only need form fields for:
Name
Email address
Summary of problem
Then, that information goes straight to your company's email inbox or scheduling software, so you can contact each lead and help them with their repair needs.
But your pages won't magically get new leads on their own — there are a few additional steps you'll need to take to attract and convert new leads.
2. Optimize your website
If you want to generate qualified leads for your garage door company, search engine optimization (SEO) is the best way to do it.
With SEO, you can help your website show up in search results for keywords related to your industry.
SEO is a multistep process — just like web design — and there are a few key elements in every strategy.
Keyword research
Keyword research is the process of finding words and phrases related to your business that your potential customers search on Google and other search engines.
Good keywords for your business could be almost anything relating to garage door repair. That could include "garage door repair in [your city]" or "garage door repair services," among other possibilities.
In general, it's easier to rank for longer keywords. That's because fewer websites target long keywords, so the search results are less competitive. Plus, long keywords often reflect purchase intent on the part of the searcher — which means they typically attract more qualified traffic.
For example, someone looking for "garage door repair" is much more qualified to become your customer than someone searching "garage," because they could be looking for any number of things.
They could be looking up garage prices, how to wire their own garage doors, or even the history of garages for all you know.
Once you have a good set of keywords, you can start using them.
Content optimization
Some content on your site may naturally rank in Google for the keywords you use. There are also some crucial parts of a page where you should use keywords.
One of those parts is the title tag. Title tags are bits of HTML code that Google uses to identify the topic of every page on your site.
When you write content for a page, it's best to only cover the topic in your title. If you try to cover too much on one page, Google may have trouble determining the topic, and not rank it as well in search results.
But when you choose a specific topic and stick to it closely, Google sees that you're offering in-depth information on that topic. That'll tell their algorithm to rank you higher in search results than other pages targeting similar keywords.
Optimizing content takes time and practice, but it's critical to your website's success. By properly using HTML code like title tags, you increase the chances you'll rank better on Google and earn new leads.
Without optimization, potential customers likely won't be able to find your website unless they're already familiar with your brand. And while that'll still earn you new leads, it won't earn nearly as many.
To make sure you reach as many new leads as possible, you have another great more option at your disposal.
Local optimization
Local optimization, also called local SEO, is the strategy of listing your company's public information on Internet directories.
This information usually includes:
Name
Address
Phone number
Email
Hours of operation
The most popular online directory is Google Business Profile. Once you create a listing, your company will naturally show up in search results that are related to garage door repair and your area.
That means you'll show up in mobile search results as well, giving you the chance to reach your potential customers on the go.
Local optimization is important for garage door repair companies because you can only serve customers that are close to you. So if you're in New York, your most valuable customers are people who live within a certain radius of your business.
And best of all, it's totally free!
If you want to get more leads for your garage door repair services, local SEO is one of your best bets.
37% of marketers say that generating high-quality leads was one of their biggest challenges.
We want to decrease that percentage.
WebFX can help you generate high-quality leads with a customized marketing strategy.
Learn More About Lead Generation Services
Hear What It's Like to Work With WebFX!

"WebFX are consummate professionals. We have had few problems and when we did they were handled quickly and to our satisfaction. Additionally, WebFX regularly approaches us with new innovations for our SEO and web presence that allows us to stay current. They have simply made the most complicated aspect of our business simple."
Garage Door Repair Company
WebFX is a premier lead generation agency
At WebFX, we understand how difficult it can be for any company to get new leads — including garage door repair companies.
We also know that it's much easier to earn leads when you're using online lead generation strategies.
Our team has earned leads for hundreds of clients in the past, and we'll do the same thing for you!
Contact us today to lay out a cutting-edge lead generation strategy!
Earn a 20% greater ROI with WebFX