So – you do great work, have a well-designed and informative website, and are ready for the customers to start rolling in.
There's only one problem: How are they going to find you? The Internet's a big place, and it's hard to stand out as a reputable business against all the competition and background noise.
If you want to improve your online visibility, it's time to start using search engine optimization, or SEO. Check out our custom SEO plans, call 888-601-5359, or keep reading to learn how SEO can help your home services company reach more customers.
Independent research from Clutch has named WebFX the
top SEO company

in the United States.

Clutch has personally interviewed more than 250 WebFX clients to discuss their experience partnering with us.

Read More Clutch Reviews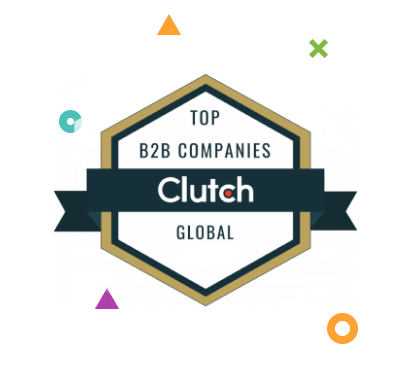 What is SEO?
Search engine optimization is the methodology behind making your website rank higher in the search results of search engines like Google, Bing, and Yahoo. This is done by structuring your website in a certain way, and by creating relationships with other websites around the web.
There are two branches of SEO:
On-page SEO
On-page SEO refers to the elements of your website that you have direct control over.
It includes things like building logical website architecture, creating content around specific search keywords, and making sure all of your site's HTML is properly structured and implemented.
If that sounds confusing to you, take a look at our free on-page SEO checklist!
Off-page SEO
Off-page SEO refers to all the ranking signals that take place on other websites around the Internet.
One of the best ways to increase your position in search engine results is to get other websites to link to your company's site. Links show search engines that your website is authoritative, trustworthy, and deserving of higher rankings.
Off-page SEO often involves networking with bloggers, webmasters, and industry professionals in order to make your website more credible.
Looking for an all-in-one SEO audit tool? You've found it.
SEO Checker provides data on key metrics to give you:
Complete SEO score

Content Grade

Site Speed Analysis

and more.
Hear What It's Like to Work With WebFX!

"We were looking for a forward-thinking but down to earth SEO company to partner with. Not only were we looking to build a long term business relationship but we needed them to understand our needs as a small company. And WebFX met all of that criteria. Our experience has been unparalleled; from the sales team who made the drive to our office to meet us in person to our Internet Marketer who has been an absolute joy to work with. They are completely transparent about their services and they take the time to explain everything which not only sets them apart from every other SEO company we have worked with but we also feel like we're taking something away from our interactions with the staff at WebFX. We are exited to see where this year will take us knowing that we have such a great support system with their company."
Home Contractor
Why do home service businesses need SEO?
SEO is the single best strategy for affordable traffic growth. It doesn't require a big initial investment, and it can often result in years of exponential growth with the right strategy.
It's hard to set yourself apart from the competition within an industry like home services. Most customers can't tell the difference between one home contractor and another, after all.
Because of this, people often perform searches like "roofers near me" and click on the very first result that pops up. SEO is your path to that #1 search result. You won't see the effects of SEO immediately, but a good SEO strategy will have your traffic steadily increasing within months.
This is especially true when you hire one of the best SEO service providers to craft a custom SEO strategy for your company. They'll work to understand your business and industry, then create a strategy for ranking for your most important keywords.
SEO by the numbers
If you're still not convinced, take a look at these two statistics:
The first page of Google search results gets 92% of all search traffic for a given keyword
The #1 result on the first page gets 32.5% of all search traffic for a given keyword
Combine those stats with the fact that Google alone processes 3.5 billion searches per day, and it's easy to see why SEO is so critical to online success.
SEO ideas for home services companies
The vast majority of SEO is based on content. It can take the form of blog posts, videos, articles, white papers, interviews, or anything else, but you need to have high quality content on your website if you want to climb the search engine results.
Luckily, businesses in the home services industry are well-suited to SEO. For example, let's say you own a roofing company. You could start a blog and post weekly tips on how to maintain a newly-sealed roof, how often it should be serviced, how to find the perfect roofing company, and so on.
All of those topics establish trust between your business and potential customers, while also serving as high quality resources that other websites might want to link to.
You could also publish articles describing a certain methodology to roofing. This sets you up as an industry expert, and again serves as a resource that other websites will want to link to.
Increase your revenue today
If you're looking for a professional touch on your SEO strategy, we'd love to help!
WebFX is a full-service digital marketing agency that has years of experience perfecting the art of SEO. Our expert team of Internet marketers has helped hundreds of home service clients increase their visibility, traffic, and revenue, and we'd love to partner with you as well.
You can check out our free guide to SEO here, and a more top level overview of what SEO is here.
Contact us today for a free quote or more information!
Earn a 20% greater ROI with WebFX