Be honest: As you look over your locksmith business's website, can you honestly say that you love what you see? Do potential customers seem to be using your site? Is it attracting business on a regular basis? Or was your website created years ago, just because you felt like you should have one?
Every locksmith needs a strong web presence, if for no other reason than the Internet being the means most people use to find a locksmith. They type a few keywords into their computer or smartphone, then call the first locksmith that appeals to them. So if your website isn't near the top of the search engine rankings, your phone probably isn't going to ring.
If this sounds like your situation, it's time to improve the performance of your website.
You should also consider the fact that your site may be the first impression people have of your locksmith business, so everything has to look good and work properly every time.
First impressions can be the difference between whether a potential customer chooses to give you their business or not. And the design of your website plays a large role in that, since first impressions are 94% design-related.
If you need your website designed or aren't sure if your current design is working, you can call 888-601-5359 or click on the button below to contact us online today!
Here are six successful and highly effective web design tips specific to locksmiths that can help you improve your site and start attracting customers.
#1: Make site navigation simple
How easy is it for visitors to your site to find the information they need? Do you have a straightforward menu that is organized logically, or does your navigation force them to dig around a little? Too many websites offer challenging navigation that just isn't intuitive, and for someone who is already frustrated about being locked out of their car, that can be enough to send them away from your site—and to one of your competitors'.
If you know that your navigation could be better, look over it and see if there are pages that could be organized into sections, or maybe even combined. Simplify anywhere you need to on your website in order to take away any barriers to customers giving you a call. It's better to have 12 really well-considered pages than 25 hard-to-navigate ones.

Hear What It's Like to Work With WebFX!

"WebFX did amazing work creating a new website for us on a tight schedule. They have taken the time to learn about our business and give us ideas of how to make our digital marketing better. We still have work to do with WebFX but overall very pleased."
Professional Service
#2: Include optimized images
Websites without images are dull, so even if you just have stock photos, they'll help draw visitors' attention. A page filled with nothing more than paragraphs is unlikely to be read, but a page with images and scannable bullet points is much more appealing to the human eye.
As you add images, you should ensure that they are optimized for keywords related to your business. Although this is technically more of an SEO concern than web design, it's a great way to improve the chances that customers will find you, and also ensures that your site is section 508 compliant.
For more information on how to optimize a locksmith website, check out this resource.
#3: Create a blog section
You're a locksmith, not a writer, right? It doesn't matter! A blog doesn't have to be written by a novelist to be interesting to readers. Consider relating your posts to recent trends or events, like "How the Recent String of Home Break-Ins Could Have Been Prevented." As simple as these topics may be to seem to you, not everyone knows the answers, and writing about things that people are already talking about can be a great way to attract traffic.
Don't forget that an added bonus of having a blog that's regularly updated is that search engines will begin to notice that your site needs to be crawled more frequently. This can help you move up in search engine results, which is a great SEO benefit.
#4: Provide helpful content
In addition to blog posts (which can be time-sensitive and eventually become outdated), you should also provide "evergreen" content on your site. This means creating pages of information that doesn't relate to trends or events, and will still be useful years down the road.
For example, you could write pages like, "Methods You Shouldn't Use When Trying to Unlock a Door," or "How to Deter Burglars." Your content should be engaging and friendly, and not stuffed with keywords. While optimization is important, cramming too many keywords into your pages will make them difficult to read, and can result in search engine penalties.
As you start creating and publishing pages, it's important that your navigation remains simple. For instance:
Your homepage should be a birds-eye overview of the services you offer and what makes you the right choice for residential and/or commercial customers in need of a locksmith.
Your residential service page should give a complete description of what you do, and link to any individual pages you have that fall into that category.
Your "contact us" page should be prominently displayed, as well as a phone number and address on every page.
By creating useful content and organizing it in a simple way, your website can become a go-to resource about locksmith services.
#5: Install analytics software
Are you currently tracking the analytics for your website? Do you know your conversion rates? Bounce rates? Visitors per day, week or month? Top keywords? Inbound links?
In order to make the most of your website, you need to use a platform like Google Analytics and generate analytics reports systematically. The reports will show you what's happening behind-the-scenes, and will allow you to make better judgments in terms of what to improve on your locksmith company website.
#6: Improve page load times
Most sites should take a couple of seconds (or less) to load. If your site is taking longer, find out what the problem is. A slow-loading site is annoying to human visitors, and it also messes up your search engine optimization because a high bounce rate will drive your rankings down.
Usually, the problem is an issue with the coding, the images or the setup of the website. The good news is that it's typically fixable with some help from your in-house web designer or a web design company.
We'll help you create a website that stands out.
"WebFX has been instrumental in helping us develop a new website, allowing us to be a leader in our industry."
Learn More About Our Web Design Services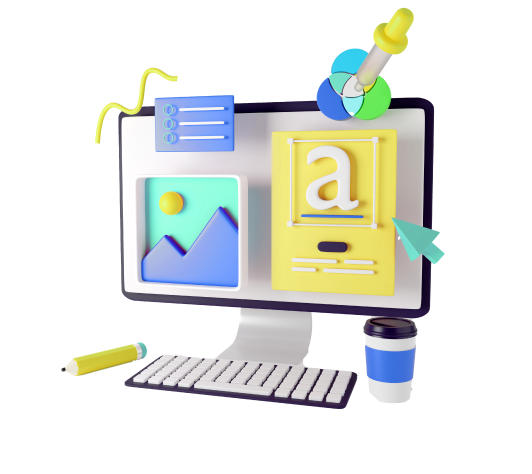 Ready to start a web design project?
With a website that offers superior performance, you can spend more time doing what comes naturally—solving customers' locksmith-related problems—and less time wondering if you're missing out on business.
If you'd like some assistance with your site, don't hesitate to contact us! Our skilled team of web designers can help you improve your design (or create a new one from scratch), and start attracting more customers with your online presence.
Earn a 20% greater ROI with WebFX