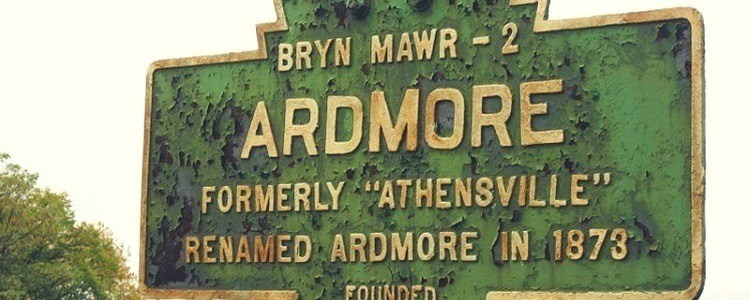 Internet Marketing Services for Ardmore, PA
Ardmore, Pennsylvania is one of the most well-known and historically-rich towns outside of Philadelphia.
And even though it doesn't have the same name recognition as Philadelphia, the people of Ardmore have proven that they're tough. So tough, in fact, that they fought back against an eminent domain battle that lasted from 2004 to 2006 just to preserve the town's history.
Needless to say, the town of Ardmore won the battle, and its historic buildings are still standing either as landmarks or re-appropriated commercial structures.
With such a strong group of citizens, Ardmore's businesses are equally determined and successful. But even local businesses in Ardmore don't need to restrict themselves to Ardmore's city limits for customers.
The solution is Internet marketing. To get started, you just need to know the basics. If you'd like to speak with a specialist about marketing your Ardmore business, you can reach us at 888-601-5359.
How Internet marketing works in Ardmore, Pennsylvania
Internet marketing is an umbrella term that encompasses lots of different ideas and strategies.
The most well-known strategies are search engine optimization (SEO), pay-per-click advertising (PPC), and social media marketing, among others.
These disciplines are all designed to perform one overarching goal — get more customers for your business.
But that's easier said than done. As any marketer will tell you, you need a strategy that fits the tone and appearance of your brand.
That means for every Internet marketing channel you want to use, you have to plan out how you'll use it, when you'll use it, and what you expect the results to be.
Then, you have to track the results to make sure your strategies are helping you reach the goals that you want.
If they are, then you know you're on the right track.
If they're not, then you know you have to go back to the drawing board.
This is why so many companies choose to either hire a marketing team or outsource to an Internet marketing agency.
Both of these options have their advantages and disadvantages, which we'll cover below.
Some of our client Successes
Hiring a dedicated marketer
Advantages: In-house, accessible, singularly responsible, responsive, open schedule for tasks, and entirely devoted to your company
Disadvantages: Single point of view, limited workload potential per day, more expensive than an agency, and easily burnt out
A dedicated marketer is a good idea if you're a larger company with lots of marketing needs and no defined goal for your marketing initiatives.
Single marketers can usually take on lots of tasks, but they also have a cap to how much they can accomplish in one day. After all, they're just one person.
On top of that, hiring a dedicated marketing professional is actually more expensive than hiring an agency. Even with a basic, entry-level salary, you're still paying more for a single person than you would pay for the expertise of an agency.
And once you factor healthcare, vacation, and other employer costs into the equation, you're looking at a six-figure investment that might not even last.
Even if they're under contract, a hired marketer can still quit at any time — maybe even for one of your competitors!
So what's the alternative?
Hiring an Internet marketing agency
Advantages: Experienced professionals, accessible, objective, affordable, virtually no potential for burnout, easy to find, and higher chances for success
Disadvantages: Not a direct part of your company, motivated by cash, based on contracts, and also potentially working with your competitors.
Internet marketing agencies are the simplest alternative to hiring your own marketer. They have whole teams of marketing professionals who are dedicated to the single goal of growing their clients' companies through marketing.
The biggest advantage of an agency is that they're experienced. Even if you hire a marketer who's been in the industry for 20 years, an agency may have 20 people (or more) of equal skill that can accomplish better results for lower investment.
And while agencies may not be a part of your company, the best ones will still give you access to their personnel to make sure you can contact them with questions, concerns, and ideas at any time.
The ultimate disadvantage is that you share a marketing agency's time with other companies, and some of those companies may be your competitors.
But as long as you maintain a professional relationship with your Internet marketing agency, your Ardmore business can grow well beyond the town itself.
You can start attracting customers throughout the region, and even the country! Whether you run a local-based B2B or an ecommerce B2C, you can see incredible results with the right investment in the right Internet marketing agency.
WebFX is a premier Internet marketing agency
WebFX was founded in 1997, which means we've been working with ambitious clients for a long time, at least as far as the marketing industry is concerned.
We have clients that have stuck with us year after year because of our team's dedication, talent, expertise, and professionalism.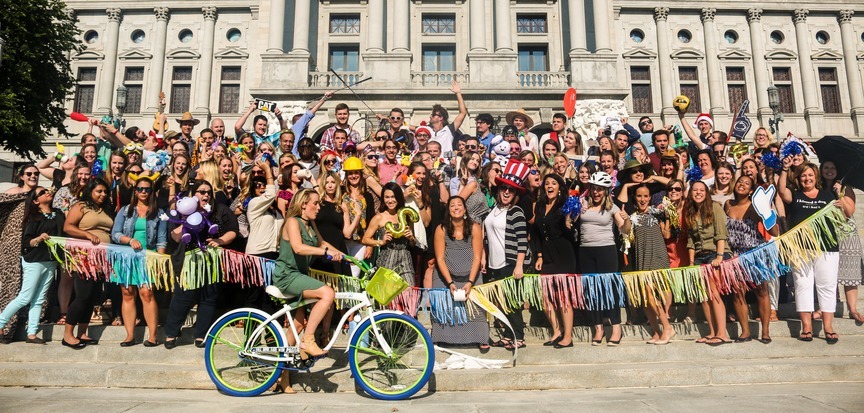 We know that your investment in a marketing agency matters. That's why we assign a single, responsible marketer to your company that is your point of contact within WebFX. The only exception is if your contact is on vacation, in which case we'll have another responsible party follow up with you.
When you work with us, you're not just another client — you're our partner. We know that you want to succeed, and we want you to succeed so you'll stick with us.
Not convinced? Take a second to check out our client testimonials and work portfolio.
And after you've done that, contact us directly. We'd love to hear from you!
Call 888.449.3239 or contact us online today to see how WebFX can improve your online performance.