Internet Marketing Services for Grove City, PA
If you're not very familiar with the Internet marketing industry, it can be difficult to figure out where to start. There are numerous channels and strategies to consider, and more digital marketing agencies to choose from than ever.
For local businesses in a place like Grove City, it can be even more difficult to find the right agency. You can look at bigger, international agencies, smaller, local operations, and medium-sized agencies in between.
On this page, we'll give you a breakdown of Internet marketing basics. We want to make sure you're informed and confident when moving forward with your agency of choice.
If you'd like to speak with a specialist before reading on, you can reach us at 888-601-5359.
What is Internet marketing?
Internet marketing is simply marketing on the web. Many agencies make the term itself sound like much more of a buzzword than it actually is, but it really just refers to all of the individual areas of online marketing you can choose from.
In general, these are the four basic areas of Internet marketing that most businesses utilize:
Most companies see best results when using an approach to Internet marketing that pulls from all of the above areas. However, online marketing is a very individualized process. What works phenomenally for one business may fall flat for another, so testing is absolutely necessary.
In general, web design/development and SEO serve as the cornerstones of an Internet marketing strategy. The former has to do with creating an informative, fully functional website, and the latter involves adhering to certain principles so that your website will appear higher up in search engine results.
PPC and social media are the two areas that require the most experimentation, as there are many different approaches to each.
Some of our client Successes
WebFX and Grove City
We think WebFX is especially well-equipped for Internet marketing in the Grove City and greater Mercer County area.
The most successful online marketing strategies for local businesses are based on a thorough knowledge of the area, and that's exactly how we operate.
Many members of our team grew up in and around Mercer County, and WebFX is a local PA business itself.
Our unique background allows us to relate to local businesses throughout PA in a way that most other agencies simply cannot.
An international digital marketing agency that serves clients globally may be able to come up with a successful strategy for those types of clients. But those same strategies simply won't work for a local business that caters to a localized market.
That's why WebFX succeeds where other agencies fail. We understand what it takes to market locally in Pennsylvania. We've toured Grove City College as part of our past college searches, shopped at the Outlets, and we've been to the Autumn Art Walk and the Olde Town Farmers Market.
We simply know Grove City in a way that other agencies don't. It might not seem like much, but these familiarities are key in creating custom online solutions for local businesses.
Increase your revenue today
No matter what goals you have for your business, we want to help you meet them. We care about the success of our clients on a personal level, and you'll never be treated as "just another number."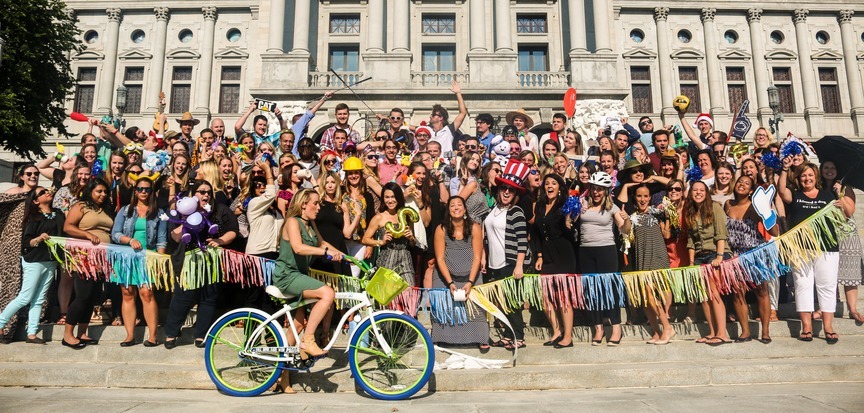 Our expert team of Internet marketers has helped hundreds of businesses across PA boost their revenues and positively impact their communities, and we'd love to do the same for you.
Contact us today for more information or a free quote, and if you're ever in the Harrisburg area, we'd love to have you stop by our headquarters for a tour!
Call 888.449.3239 or contact us online today to see how WebFX can improve your online performance.