Dallas Lead Generation Company
Make generating leads faster, easier, and more cost-effective with the help of our lead generation agency in Dallas, TX.
Our lead generation services attract qualified leads through proven strategies, which is why our clients have earned 7.8 million leads in the past five years.
Learn more about our services and prices now!
If you want to expand your online reach and earn more revenue, we can help. Contact us online or call 214-740-6171 to speak with one of our experts today!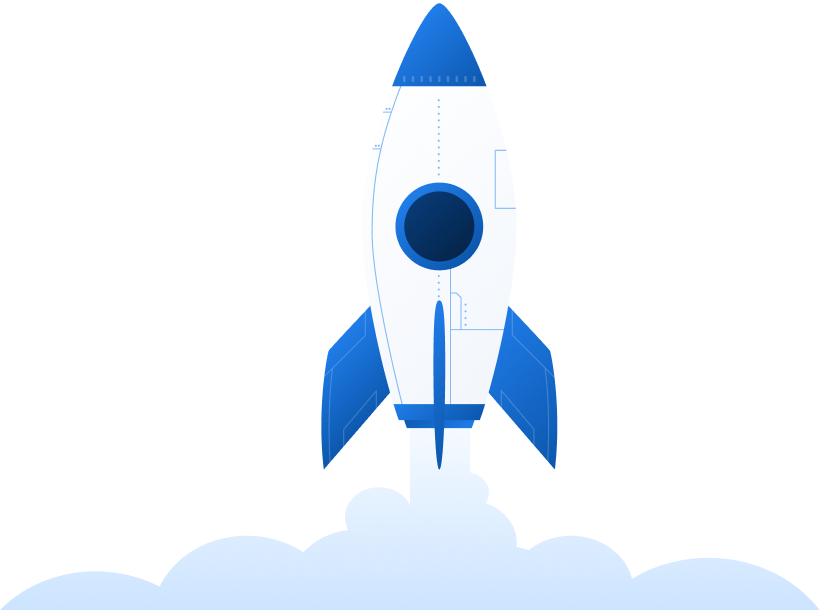 Get started with Dallas, TX lead generation
In Dallas, they say big things happen here — and it's true. As one of the leading metropolitan areas for job growth, the Dallas-Fort Worth area provides businesses of all sizes the chance to thrive. In fact, the area leads the nation for projected economic growth.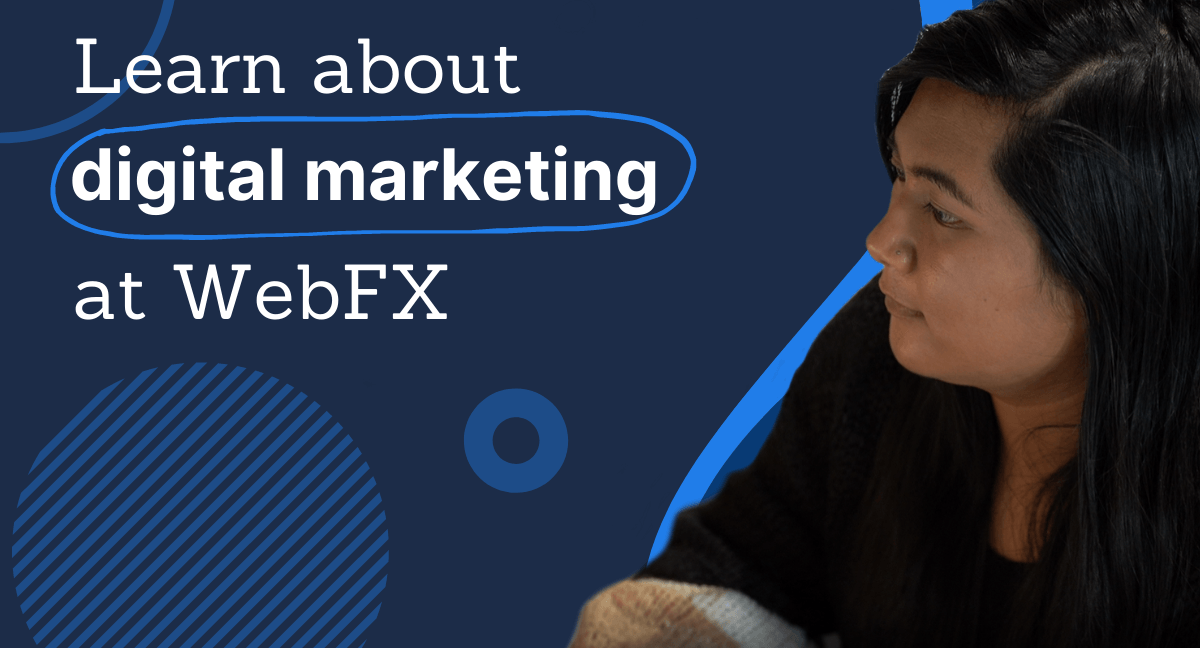 A growing challenge for in-house marketing teams in Dallas, however, is lead generation. In fact, more than 60 percent of marketers nationwide cite lead generation as their biggest challenge, which is why companies partner with experienced lead generation firms, like WebFX.
At WebFX, we provide Dallas companies with powerful lead generation strategies. Our dedication to driving results is how we've generated more than $3 billion in revenue for our clients in the past five years. It's also why we've generated more than 7.8 million qualified leads for our clients.
Find out more about Dallas lead generation, from strategies to advantages, by browsing through our mini-guide below. Or, learn more about our results-driven lead generation services by contacting our award-winning team at 214-740-6171!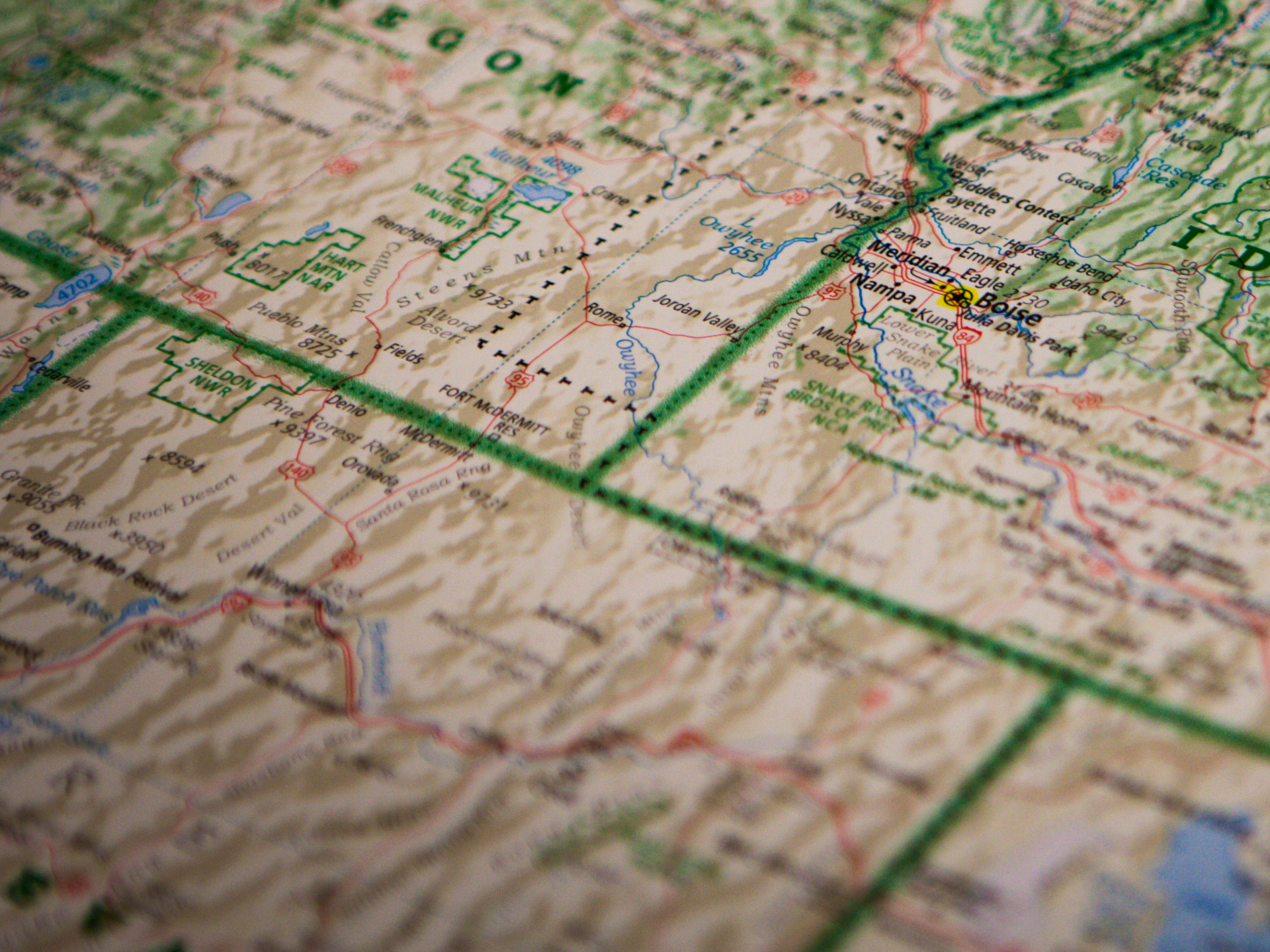 Local Success
WebFX has partnered with numerous local businesses in Texas to help them grow with digital marketing. We've helped to implement campaigns including SEO, PPC, email marketing, and beyond.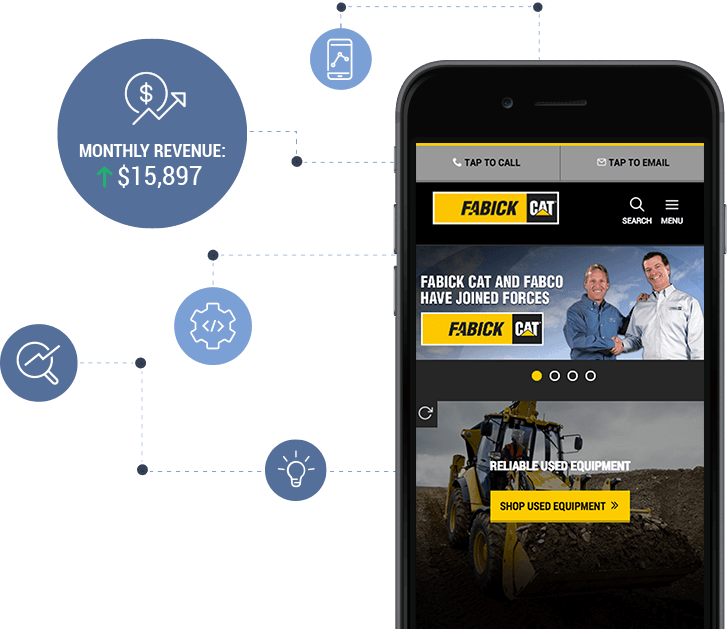 Are you interested in learning more about how your business can use Internet marketing to increase your sales and attract more customers?
Contact us today to speak with a strategist and hear about our custom plans.
Benefits of Dallas lead generation for your businesses
With lead generation, your Dallas business can reap several benefits, including:
1. Earn more qualified leads
If you're not generating more qualified leads, you're not reaching your overall goal. With an award-winning team of strategists for lead generation, WebFX helps you maximize the quality and number of leads you're earning.
By optimizing the quality of your leads, you're also improving the efficiency of your business. Instead of your team spending hours on deliverables for potential clients, such as custom quotes, you're spending that time on clients that are more likely to do business with you.
2. Generate more revenue
A results-driven lead generation strategy also helps you boost your revenue. That can help your Dallas company accomplish additional goals, such as expanding your services, staff size, or facility. Plus, it supports the local economy.
Our team is passionate about driving results — you can see the results we've earned for clients in our portfolio. One example includes our work for American eBuilder, an insurance agency for home and rental properties. With our competitive strategy, which included SEO, we increased conversions by more than 550 percent for them.
3. Build more market share
By increasing your conversions and revenue, you're providing your business the means to grow its share of the market. With an increased market share, your Dallas company can become the go-to source for potential customers.
That can help your company generate more leads and revenue, which accomplishes your goals. As your partner — and an extension of your marketing team — it also achieves our goal of helping you succeed and reach new milestones in growth, profits, and more.
Our digital marketing campaigns impact the metrics that improve your bottom line.
See More Results

WebFX has driven the following results for clients:

$3 billion
In client revenue

7.8 million
Leads for our clients

5.2 million
Client phone calls
WebFX is a trusted Dallas lead generation company
At WebFX, businesses trust our Dallas lead generation company for a few reasons, including:
We offer transparent pricing
At WebFX, we value transparency — that's why you can access our prices online. Even if you request a personalized quote, our team will break down the cost so that you can see the use and potential impact of your marketing budget.
Our propriety software for ROI tracking, MarketingCloudFX, also lets you see the results of your investment in real-time. As the industry's leading software for return on investment tracking, it's a trusted tool for accuracy.
We have decades of experience
At WebFX, we bring more than 25 years of experience to lead generation. Plus, we have an unparalleled passion for learning, which is why we're always up-to-date on the latest industry trends for driving qualified leads.
We're invested in your success too. That's why our team — and your dedicated account manager — take the time to learn about your industry and company, as well as your goals for a lead generation campaign.
The result? A set of innovative strategies that drive results, pushing you ahead of your competitors.
We drive measurable results
At WebFX, we measure our success by the results we provide. That's why we're passionate about tracking the power of your investment, demonstrating how different tactics led to qualified leads in a way that's easy-to-follow.
Plus, it makes it easy to show to your company the results of your investment.
WebFX is a partner businesses trust.
Hear from HydroWorx, who saw a 236% increase in organic sessions with WebFX services.
Watch the Video Testimonial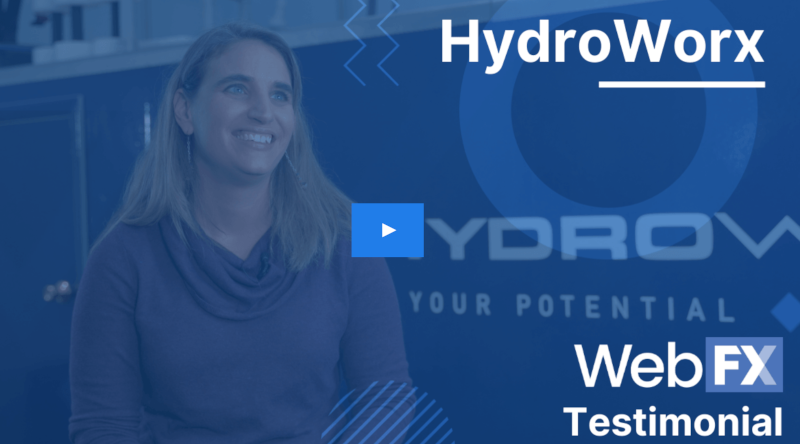 Earn more leads and revenue with a top lead gen company in Dallas
Ready to upgrade your Dallas lead generation strategy? Contact our award-winning team today to learn more about our lead generation services. You're welcome to contact our team online, as well as call us at 214-740-6171 to fast-track your lead generation plan.
Unlock revenue growth for your business with our world-class expertise.
Our team is made up of elite designers, developers, and marketers. For us, it's not just a job — it's a driving passion. And that passion has led to some of the best work on the web.
Don't take our word for it! We're proud of our many customer testimonials on Clutch. We've earned a 4.9 out of 5 with over 260+ ratings.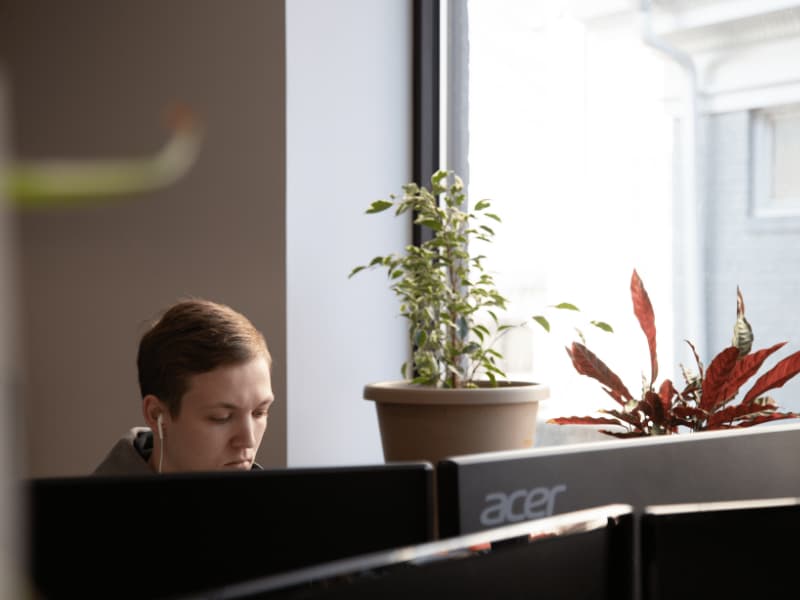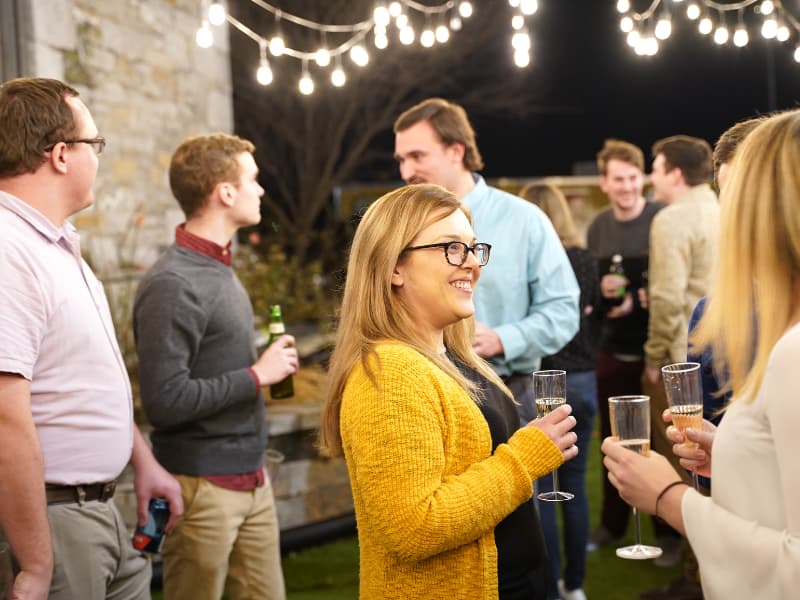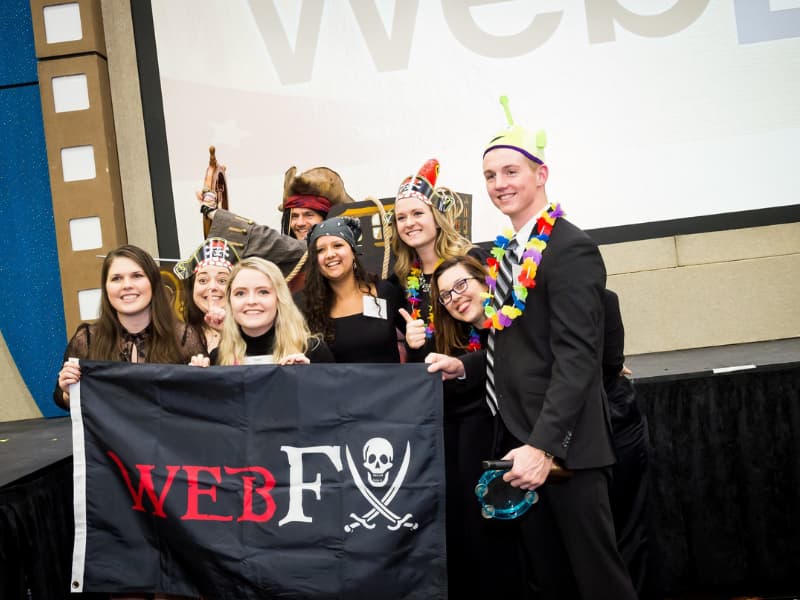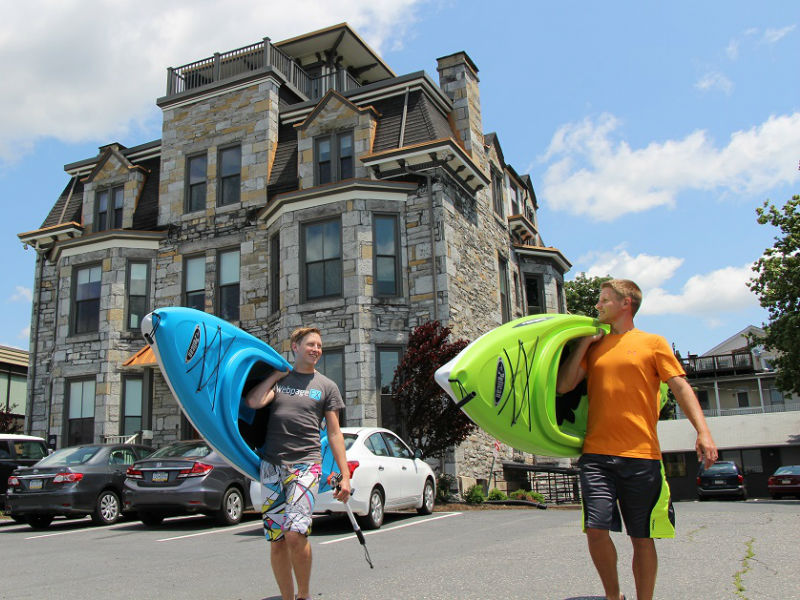 Driving Digital Revenue For Our 1,020+ Satisfied Customers