How to Advertise on Walmart Marketplace
With more than 80 million products on Walmart Marketplace, it's a challenge to make your business and your products stand out. Learning how to advertise on Walmart Marketplace, however, can help your company reach more shoppers and drive more sales.
How do you advertise on Walmart Marketplace, though?
Just keep reading our quick guide on Walmart Marketplace advertising, which covers everything from ad types to ad costs. If you're looking for immediate and professional advertising assistance, chat with our award-winning team by contacting us online or calling us at 888-601-5359!
We foster and form long-term partnerships so that your business has long-term results.
Over 90% of WebFX clients continue partnering with us into year 2 of their campaign.
Hear from Our Happy Customers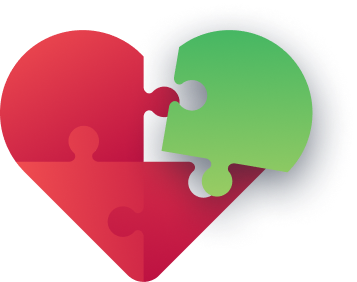 How can you advertise on Walmart Marketplace?
Like Amazon, Walmart Marketplace offers several advertising options to qualifying sellers. You can create ads that appear when users browse relevant categories and search results. Companies also have the flexibility of promoting their product or their brand.
In comparison to Amazon, however, Walmart Marketplace has strict eligibility and ad spend requirements. Businesses must submit an ad application to Walmart Marketplace, as well as commit to a minimum monthly spend of $1000.
While you can oversee your ad strategy in-house, Walmart Marketplace offers ad management services for campaigns with a budget of $25,000 or more. If your business spends less than that, you can always partner with an agency that specializes in Walmart Marketplace advertising, like WebFX.
The 6 steps for advertising on Walmart Marketplace
Ready to learn how to advertise on Walmart Marketplace? Just follow these six steps:
1. Become a Walmart Marketplace seller
If your company isn't active on Walmart Marketplace, start by applying. You can complete your application in 10 to 15 minutes. As a part of your application, Walmart Marketplace requires several pieces of information, from your annual online sales revenue to your ecommerce experience.
Once your application receives approval, you can go ahead with the rest of the registration process:
Sign the Retailer Agreement with a Walmart representative
Complete your company's seller profile
Link your payment account to your seller profile
After your team takes care of these preliminary steps, you can begin uploading your products.
2. Launch your product catalog
Now that your company's a part of the Walmart Marketplace, you can create your product listing. Walmart Marketplace offers a few options for bringing your product catalog to the site. You can upload your products two ways.
Setup by Match: If your company offers products already available on Walmart Marketplace, you can use Setup by Match. This streamlined option creates your product listing by pulling information from identical listings on Walmart Marketplace.
Full Item Spec: If your business wants to create a 100 percent original product listing, choose the Full Item Spec option. With this option, your team downloads a product template from an appropriate category, like clothing for men's pants.
According to Walmart Marketplace, your company should add around 100 items to your inventory. Once you've set up your product catalog, you need to complete order testing. You can finish this preliminary step in your Seller Central account.
3. Request advertising access
Now that your company's active on Walmart Marketplace, you can begin the process of advertising on the ecommerce platform. The Walmart Media Group, which is Walmart's ad platform, reviews and approves each application.
Apply to the Walmart Media Group by emailing [email protected] with the following information:
Company name
Contact information (your name, phone number, and email)
Number of SKUs (offered by your business on Walmart.com)
Product category (the primary category of products sold by your business)
Primary campaign objective
Target audience
Desired advertising plan (annual, seasonal, etc.)
Anticipated budget
Depending on your company's performance on Walmart Marketplace, you may receive approval for advertising on the platform. Walmart Media Group does not reveal its performance requirements, but it does require a minimum monthly spend of $1000.
4. Attend Walmart advertising webinar
If Walmart Media Group approves your business for advertising on Walmart Marketplace, you can proceed with the next step in how to advertise on Walmart Marketplace. The Walmart Media Group will notify your company and invite you to attend a training webinar.
Your company must attend this webinar to begin advertising on Walmart Marketplace.
The Walmart Media Group hosts training webinars on a weekly basis, which offers your team some flexibility when it comes to attending. The webinars also cover some essential details, like how the platform works. A live Q&A session also happens at the end of each webinar.
5. Login to Walmart ad platform
Following your ad approval and webinar attendance, the Walmart Media Group will provide your team with access to the advertising platform. Your business can access your advertising account with your Seller Account credentials.
Via the training webinar, your company should have the experience to start creating ads. If your team has questions and isn't working with an advertising agency like Walmart Media Group or WebFX, you should contact your dedicated category specialist.
The Walmart Media Group provides your team with a dedicated category specialist upon approval.
6. Launch your ad campaign
Once you complete the onboarding process for advertising on Walmart Marketplace, you can launch your first ad campaign. Before you create one, however, your team should review a few essential details.
For example, you should decide on the following:
What products you want to advertise
How much you want to spend each month
What you want to spend per product
How long you want to run a campaign
After your company's developed your advertising strategy for Walmart Marketplace, you can create your campaign and ad. Following your ad's launch, your team should monitor your strategy on a routine basis. With this approach, you can continue to optimize your ad and its results.
Types of Walmart Marketplace ads
On Walmart Marketplace, your company can promote your business with four types of ads:
1. Walmart performance ads
A pay-per-click (PPC) advertising option, Walmart Performance Ads (WPAs) allow your company to advertise a product to shoppers across Walmart.com. With WPAs, Walmart Marketplace uses an internal relevancy engine to determine where and when your ads should appear.
Unlike traditional PPC ads, WPAs don't rely on keywords. If you're familiar with the automatic targeting option available for Amazon ads, Walmart's approach to WPAs is similar. Based on its tremendous amount of data, Walmart can find the best keywords for your ads to target.
If you're looking to drive sales, WPAs are an excellent choice as they direct traffic to your product.
2. Native banner ads
Companies can also partner with the Walmart Media Group to use native banner ads. With a native banner ad, the Walmart Media Group places your business front-and-center for shoppers browsing Walmart Marketplace.
In most cases, native banner ads appear at the top of a product category, like women's clothing. The example below, for example, shows a native banner ad for Lord and Taylor. In this example, the ad appears for the broad category of clothing.

If you're looking to improve brand awareness, native banner ads offer an excellent option. They promote your brand, plus highlight a few of your products. You can also motivate users to shop your products, like by advertising a sale.
3. Catapult ads
When you want to promote a specific product, your business can also advertise with catapult ads. A catapult ad appears at the top of product listings. It also features the text, "Featured Item," to indicate that it's a paid option.
Unlike WPAs, catapult ads do not use the internal relevancy engine offered by Walmart Marketplace. Instead, these ads rely on product categories. In the example below, for example, the ad appears for the sub-category, convertible car seats.

If you're looking to increase the sales of a high- or low-selling product, you can use catapult ads. With this ad option, however, it's essential for your business to maintain a low Advertising Cost of Sale (ACoS) to maximize your profits.
4. Site search feature ads
A site search feature ad promotes your brand on a related product page. If users click on your ad, they go to a page that features all your products. Shoppers can then use filters to narrow their choices.
Below, you can see an example of a site search feature ad from Fruit of the Loom.

While site search feature ads can help your business drive sales, they can also improve brand awareness. That's why small and established companies can benefit from this Walmart Marketplace advertising option.
If you're partnering with an agency experienced with advertising on Walmart Marketplace, they can recommend an ad strategy that offers your business the most value. At WebFX, for example, we've managed more than 9 million transactions in the past five years as a result of our ad services.
Cost of advertising on Walmart Marketplace
With Walmart Marketplace, your business can customize your ad spend to a degree. In comparison to other ad platforms, however, Walmart Marketplace does set strict standards for advertising on Walmart.com. These standards, however, ensure the best user experience.
For a quick reference, here is a summary of Walmart Marketplace advertising costs:
A self-serve campaign requires a $1000 monthly spend, with a daily cap of $100
A managed campaign requires a $25,000 commitment
If your company partners with a professional advertising agency, you can expect the following rates:
A one-time setup cost of $3750 to more than $15,000
A monthly ad spend of $5000 to more than $50,000
A monthly management cost of $1000 to more than $6000
While a professional ad agency comes with additional costs, they also bring expertise. WebFX, for example, comes with more than 25 years of experience and more than 500+ digital marketing experts. Not to mention, a proven track record of driving revenue.
Partner with a team of ecommerce masters!
WebFX campaigns have delivered more than 12,936,451 ecommerce transactions in the last 5 years
Read the Case Studies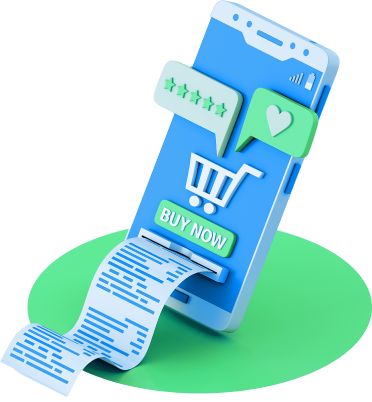 Want to advertise your products on Walmart Marketplace?
Need help advertising on Walmart Marketplace?
With more than $3 billion driven for clients in revenue (and that's only in the past five years), WebFX is a trusted choice for small-to-midsized businesses (SMBs) worldwide. Discover how our data- and results-driven strategies can accelerate your sales by contacting us online today!
Get in touch with a strategist now by calling 888-601-5359!
Earn a 20% greater ROI with WebFX