Your Full-Service, Results-Driven Enterprise Marketing Agency
If you run a large business with a complex website, you need an enterprise marketing strategy that's tailored to your organization's unique needs. WebFX is an experienced enterprise marketing agency, and we can create and implement a custom plan that drives website traffic, generates leads, and increases conversions, helping you meet your business goals. Keep reading to learn more about our enterprise marketing services.
Work with a leading enterprise marketing agency
When it comes to enterprise marketing, you need enterprise marketing solutions from an experienced partner. At WebFX, we have more than 25 years of digital marketing experience and offer a full suite of online marketing services.
We create custom, data-backed strategies for our clients and focus on driving results that help you meet your goals. That's a big reason over 91% of our clients continue into year two of their partnerships with us.
If you'd like to learn about how choosing WebFX as your enterprise marketing agency can help you reach your goals, keep reading or give us a call at 888-601-5359.
1. Enterprise search engine optimization (SEO)
SEO encompasses a variety of strategies that aim to help your site rank well in organic search results for relevant keywords. The right SEO strategy increases your visibility online and drives more qualified leads to your website.
Your enterprise SEO strategy may include various tactics, such as:
One of the main differences between enterprise SEO plans and other types of SEO plans is the keywords the strategies target.
Enterprise SEO plans typically focus on short-tail keywords, which are more popular among search engine users and more competitive to rank for as compared to long-tail keywords.
A long-tail keyword like 'best laptops for music production' gets a little over 2,000 searches per month and has a difficulty score of 14. 'Laptops' — a short-tail keyword — gets around 192,000 searches per month and has a keyword difficulty score of 81, according to Ahrefs.

A small-to-medium-sized business that sells laptops may be able to rank for 'best laptops for music production' with a well-written article or blog post. You would likely need a well-established website and more resources to rank for 'laptops.'
An enterprise inbound marketing agency can help you rank for highly competitive short-tail keywords that drive large amounts of qualified traffic to your website.
VIEW ENTERPRISE SEO PLANS AND PRICING
2. Enterprise pay-per-click (PPC) advertising management
Placing the right PPC ads on search engine results pages (SERPS) and other websites enhances your brand's visibility online and often drives highly qualified traffic to your website. In fact, 65% of high-intent searches result in an ad click.
Enterprise PPC management scales up your PPC strategy to deliver enterprise-level results for your business. Typically, enterprise PPC management involves budgets of more than $25,000 per month.
An enterprise marketing agency can help you drive more leads or sales with your campaign while maximizing your return on ad spend (ROAS).
VIEW ENTERPRISE PPC MANAGEMENT PLANS AND PRICING
3. Enterprise social media advertising
An enterprise social media advertising campaign can enable you to stand out from the crowd on social media and help you reach your target audience. Social media advertising helps you increase brand awareness, gain new leads, and accomplish various other goals.
Enterprise-level social media advertising campaigns typically involve more than $10,000 of monthly ad spend — and often much more than that. With the right strategies in place, that investment can provide enormous returns for your business.
An enterprise digital marketing agency like WebFX can develop strategies that maximize your success. Our enterprise social media advertising plans range from 20-40 unique ads across one to two social media platforms to 120-200 unique ads across three to seven platforms. Our digital marketing experts can help you choose the right option for your business.
VIEW ENTERPRISE SOCIAL MEDIA ADVERTISING PLANS AND PRICING
4. Enterprise social media management
Social media ads are a powerful digital marketing tool, but you can also use social media in many other ways to grow your brand and business.
Standard, un-paid social media posts, as well as direct interactions with users through comments, messages, and other means, are an excellent addition to any enterprise social media strategy.
Working with a social media marketing company can help you develop the volume and quality of posts you need to maximize the value of social media for your business.
VIEW ENTERPRISE SOCIAL MEDIA MANAGEMENT PLANS AND PRICING
5. Channel partner marketing
If you work with dealers and distributors, often called channel partners, you need a smart, data-driven channel partner marketing strategy.
Working with channel partners provides many benefits for enterprise companies. It also adds another level of complexity to your marketing.
An experienced enterprise marketing agency like WebFX can help your business navigate this complexity with a custom channel partner marketing plan. We've worked with companies like CAT, KOA, and Hyster-Yale on channel partner marketing. We can drive results for your business too.
VIEW CHANNEL PARTNER MARKETING SOLUTIONS
6. Enterprise web design
Your website is the cornerstone of your enterprise digital marketing strategy. An enterprise web design agency can help you get the most value out of your website.
Whether you want to update your website's design, add new functionality, or even create a whole new website, our award-winning team can help.
7. Enterprise email marketing management
Email marketing is an excellent way to build relationships with leads and encourage them to become loyal customers. With our email marketing management services, you get access to world-class email marketing software, MyEmailFX and our team of email marketing professionals.
We can help you create an email marketing strategy, design your emails, distribute them, split-test them, and track your campaigns' results.
VIEW EMAIL MARKETING MANAGEMENT PLANS AND PRICING
8. Enterprise content marketing
A key part of enterprise digital marketing is creating high-quality online content. This content comes in many forms, including blog posts, videos, podcasts, and more.
High-quality content helps you maintain your reputation as an authority in your industry, helps new leads find your business, and keeps your company on the radars of existing leads and customers.
Content marketing accomplishes all of this by working in tandem with your other inbound marketing strategies. Every new piece of content is another chance to rank in search results, and you can share your content through social media, email, and other channels.
When people see your content on social media, in an email, or on a SERP, they'll be reminded of your company and get to know your brand a little better. If a user finds value in your content, it will improve their opinion of your brand. Quality content also gives users a reason to visit your website, where you can convert them into a lead or new customer.
VIEW CONTENT MARKETING PLANS AND PRICING
9. Enterprise conversion rate optimization (CRO)
CRO involves making changes to your website to maximize the percentage of visitors that convert, whether that means making a purchase, signing up for your email list, or taking another action.
To determine which changes lead to the biggest conversion rate increases, you can test updates using methods such as A/B testing. You can test and update numerous elements, such as your copy, page layout, and marketing funnel.
Enterprise CRO typically involves conducting testing and implementing site updates across a large website.
VIEW CONVERSION RATE OPTIMIZATION PLANS AND PRICING
Ready to Grow? Get your FREE Quote Today!
"We measure our success by how much we WOW our clients."

Bill Craig
WebFX President
How to choose the right enterprise marketing agency
How do you know which is the right enterprise marketing company to work with? Here are some things to look for when choosing an enterprise marketing agency to manage your small-to-medium enterprise's digital marketing.
Reviews and testimonials
Take a look at each company's reviews and testimonials and consider how many they have on their website. A company's reviews and testimonials give you an idea of what it's like to work with them.
Good agencies have more than 50 testimonials.
Great agencies have more than 100 testimonials.
WebFX has over 1000+ glowing client testimonials.
See What Makes Us Stand out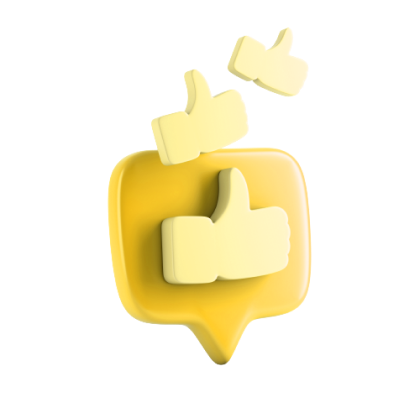 Experience
Also, consider a firm's experience. Look at how long they've been in business as well as what kinds of projects they've worked on and what industries they've worked with. The case studies and portfolio on a company's website can get you familiar with their experience. You can also ask them about their experience with your industry and the types of projects you want to work on.
Availability and customer service
When you reach out to a company, do they get back to you quickly and answer your questions satisfactorily? Are they friendly and respectful? How a company interacts with you initially is a helpful predictor of what it will be like to work with them.
Transparency
Transparency is an important quality in an enterprise marketing agency. Check whether companies you're considering post their pricing on their website and make sure they're upfront with you when you ask about expected costs.
Services offered
Of course, you also need to make sure your enterprise marketing firm offers the services you need. Working with a full-service digital marketing agency — one that provides a full suite of digital marketing services — is helpful. When working with a full-service agency, it's easier to organize and streamline your digital marketing strategy.
Technology
The right technology can make your campaigns more efficient and increase transparency, so consider the technologies each agency uses and how they use them.
At WebFX, for example, we have a proprietary digital marketing platform called MarketingCloudFX. This tool allows you to track your campaigns' progress and uses artificial intelligence to provide recommendations for improving your strategies.
Work with a top enterprise digital marketing agency
Looking for the perfect enterprise digital marketing agency for your business? WebFX is a full-service agency, and we offer all the services discussed here and more.
When you work with us, you'll get a dedicated account manager who gets to know you and your business, creates a custom, data-backed strategy for your company, and is with you throughout your campaigns. You'll also get results tracking, regular reporting, and continual campaign improvements.
Want to learn more about our enterprise marketing services? Request a free quote or call us at 888-601-5359.