9 Reasons Why You Should Sell on Walmart Marketplace
As a business, you want to sell more products and earn more revenue. While Amazon and eBay are popular places to sell products online,
Walmart Marketplace
has emerged as another great option for reaching more customers. On this page, we'll share nine reasons why you should sell your products on Walmart Marketplace. If you want to learn more about Walmart Marketplace, call us today at 888-601-5359 to speak with a strategist. Let's dive in!
1. No monthly fees
One of the biggest perks of selling on Walmart Marketplace is that you don't need to pay a monthly fee.
Instead, you pay a referral fee, which varies from 6 to 15 percent and depends upon the type of product you're selling.
With other online marketplaces, you have to pay monthly fees to keep your products listed on their site. In addition to the monthly fees, you may have to pay a referral fee or an item fee. Walmart's set up allows sellers to take home more profit for their business.
Bonus: You can also advertise and leverage a variety of Walmart Marketplace advertising strategies to drive sales.
2. Low competition
When you list your products in an online marketplace, you're always going to have competition. Whether it's the site that's hosting it, like Amazon or Walmart, or other third-party sellers, you must compete with them to get people to buy your products.
When you sell your products on Walmart, there is less competition for your business. Why, you ask?
Walmart is very exclusive about which companies they allow to sell on their site. It is a challenging process to get accepted to sell on Walmart, but the long process is worth it in the end. The barrier to entry is more challenging on Walmart than on Amazon.
To qualify as a Walmart Marketplace seller, you must:
Provide great customer service
Offer a unique product assortment
Have competitive pricing
Fulfill orders quickly and correctly
These are four of the biggest determining factors for being a Walmart Marketplace seller. They can look for evidence with your reviews, order defect rate, and prices on other sites. If you want to sell on Walmart Marketplace, you must meet these qualifications.
Walmart only wants the best companies to sell on their site. If companies don't meet Walmart's standards, they don't get to sell on their platform. This limits the pool of sellers on their site, which also limits the number of competitors.
If you sell on Walmart Marketplace, you will have less competition and obtain more leads for your business.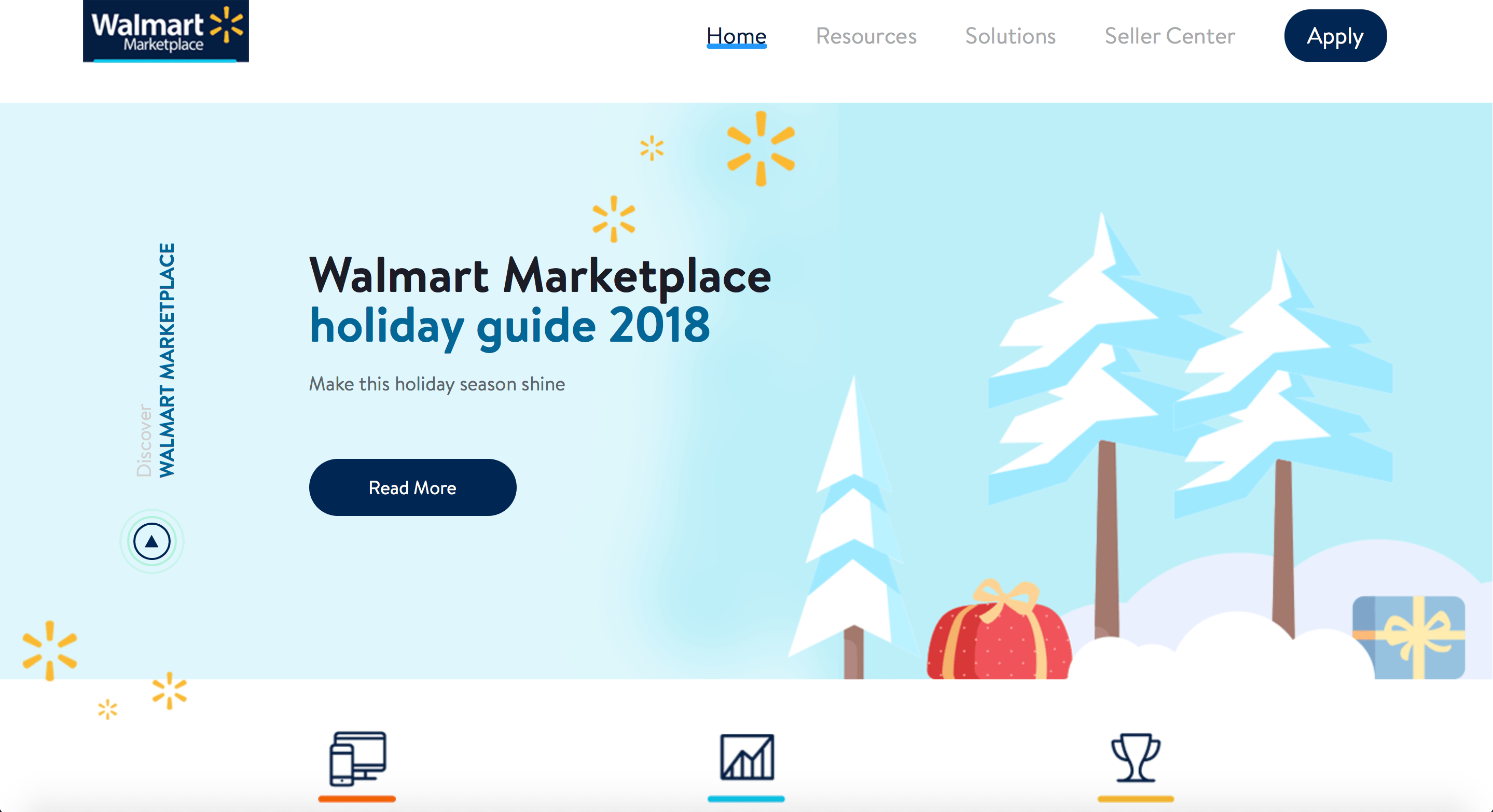 3. Gain brand exposure
Walmart Marketplace helps you expose your brand to leads. Even if they don't buy your products, they still get exposed to your company name. It can lead them to buy products from your business when they're ready to convert.
While there is no direct correlation between Walmart Marketplace and increased website traffic, many businesses experience a boost in website traffic after listing products on Walmart. This brand exposure has the potential to increase your website traffic and help you earn more conversions.
4. Reach more leads
Walmart Marketplace allows you to reach more leads for your business. Many people who shop Walmart Marketplace aren't Amazon Prime Members or don't use Amazon very often. Some don't want to pay for the membership, but can reap the benefit of two-day shipping on Walmart without joining a special program.
It's a whole new audience for you to market your products. You can reach new leads on this site that you don't reach on your other marketplaces. It's a great opportunity for you to capture leads interested in your products.
5. Build trust and authority
Walmart is a trusted name. People feel confident about purchasing from Walmart because they are well-established and will handle issues that arise with purchases. They have built trust and confidence in their shoppers.
When you sell your products via Walmart Marketplace, you inherit that trust and authority. People will assume, since your products are sold through Walmart, that you've been properly vetted to be qualified to sell products on their site.
They will feel confident about purchasing from your business because you're backed by Walmart. This brand exposure can lead people to confidently visit your business outside of Walmart's site. It's valuable for helping you earn more conversions and repeat customers.
6. Earn more conversions
Earning more conversions is the biggest benefit of selling your products on Walmart Marketplace. Walmart has many relevant leads that are interested in purchasing your products.
When you sell on the marketplace, you have the opportunity to earn the buy box. If you sell on Amazon, you may already be familiar with Amazon's buy box. It's a quick way to get people to purchase your products instead of the competition.
Currently, Walmart's buy box goes to the company that offers the lowest price. This is a tactic you can use to earn the buy box. You can monitor your competitor's pricing and price your products slightly lower to earn the buy box, which will increase conversions.
This may only be a temporary feat, however. Walmart may create a more sophisticated way of earning the buy box, like Amazon, to help provide audiences with the best product for their needs. It ensures that users get the best product at a reasonable price.
For now, however, the ability to gain the buy box based on pricing is an effective way to get leads to buy your products over other Walmart Marketplace sellers. You can use a repricing tool to ensure that your prices remain competitive with your competition. This is also important for keeping your product listings on Walmart because Walmart will remove products that aren't competitively priced.
7. Easy checkout process
People don't want to spend a long time checking out, especially if they are purchasing products on mobile devices. Luckily, Walmart has an efficient buying system that makes it easy for leads to purchase products.
Walmart has improved their checkout process to make it quick and efficient for buyers. In addition, their checkout process is safe. Walmart's transactions are encrypted, which makes people feel more confident about buying.
When you sell your products on Walmart Marketplace, your buyers experience a safe checkout process. They feel secure inputting their card information, so they're more likely to follow through on a purchase. It leads to more conversions for your business.
8. You only pay when you make a sale
If you've ever run a pay-per-click (PPC) campaign, you know how awesome it is to only pay when interested leads click on your ad. Walmart takes that idea a step further. They only make you pay a fee when you sell a product.
This means that dozens of people can click on your product, and you won't get charged until they follow through on a purchase. It makes Walmart Marketplace an extremely budget-friendly option for your business because you only pay when people convert.
As we stated before, you don't need to pay to make or maintain an account, and there is only one fee that Walmart takes from your profit. This makes it an appealing option because you take home more profit for your business.
9. Access to analytics tools
Walmart offers analytics tools to help you monitor the success of your products. You can monitor your sales performance to better understand how leads interact with your products. It's very insightful to help you improve your Walmart Marketplace product listings, as well as product listings on other marketplaces.
Access to these analytics tools helps you create a campaign that performs better. Whether it's changing your subcategory or posting clearer pictures, you can actively make changes to improve your campaign and boost conversions for your business.
Good agencies have more than 50 testimonials.
Great agencies have more than 100 testimonials.
WebFX has over 1000+ glowing client testimonials.
See What Makes Us Stand out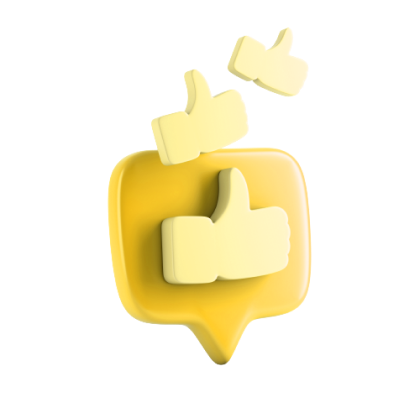 WebFX will help you start selling on Walmart Marketplace
If you want to maximize your reach, you must take advantage of selling on different marketplaces to reach leads. By selling your products on Walmart Marketplace, you'll reach more interested leads that want to purchase your products. At WebFX, we can help you set up your Walmart Marketplace account.
We're a full-service digital marketing company that can help you optimize your products on marketplaces. With our team of over 500 experts, we have the knowledge and expertise to help you run your campaign. We'll create a customized campaign that is unique to your business.
If you're looking for a company that drives results, look no further than WebFX. In the past five years, we've managed 12.9 million ecommerce transactions for our clients. You can count on our team to help you grow your business.
Don't believe us? Just ask our clients! Check out our 1020+ client testimonials that attest to the awesome work we do for them!
Start selling on Walmart Marketplace today
If you're ready to start selling your products on Walmart Marketplace, contact us online or call us today at 888-601-5359 to speak with a strategist.
We look forward to taking your business to new heights!
Earn a 20% greater ROI with WebFX