Now, Walmart Marketplace has risen in the ranks as a valuable option for small businesses looking to sell more products. On this page, we'll look at three benefits of Walmart Marketplace for small businesses and how you can get started selling on the platform.
If you want to learn more about Walmart Marketplace, call us today at 888-601-5359 to speak with a strategist.
Let's get started!
Need help marketing your business on Walmart Marketplace?
What is Walmart Marketplace?
Before we dive into detail about Walmart Marketplace, let's take a look at what it is. Walmart Marketplace is an online marketplace that allows third-party sellers to sell their products on Walmart's website.
This operation is similar to Amazon and eBay. Third-party sellers can list their products on this site alongside Walmart's products. This allows small businesses to reach shoppers on Walmart's site.

It's a great way for small businesses to gain exposure and reach new leads. People can purchase your products right on Walmart's site, which already has an established sense of trust and security. People feel comfortable buying products from third-party sellers on Walmart because they are backed by the retailer.
Walmart Marketplace allows companies to sell a variety of products. As long as you have a diverse portfolio of products, you will be able to sell them on Walmart's site.
How do I get approved to sell on Walmart Marketplace?
The biggest question on every small business owner's mind is, "How do I get approved to sell on Walmart Marketplace?" While it is easy to join other marketplaces, Walmart presents a bit more of a challenge.
Walmart is very specific about who they let sell on their site. They only want to allow sellers that will uphold their standards. Walmart has been known to reject people from selling on their website for not meeting these standards.
Overall, Walmart expects you to:
Provide excellent customer service: Customer service should be the top priority for any business, as customers are the heart of your business's success. Walmart considers this to be a top prerequisite, so you must show that you provide great customer services to your buyers.
Offer a variety of products for your audience: Walmart isn't looking for companies that only sell one or two products. If you want to sell on Walmart, you must have a diverse portfolio of items.
Have competitive pricing standards: Walmart is the competitive pricing king. With their Rollback pricing program, they've established themselves as the ultimate budget-friendly solution. If you want to sell on their site, you must have products that are priced to compete with their prices (not too low, not too high).
Fill and ship orders quickly: Walmart recently added two-day shipping, without needing a membership, to compete with Amazon. If you're selling on Walmart Marketplace, you must keep up with standards and ship orders quickly.
In addition, Walmart also expects you to have previous online selling history. Whether it's through your own site or through other marketplaces, like Amazon and eBay, you must have previous online selling experience. It is highly unlikely that Walmart will consider your application if they can't reference previous online selling experience.

If you feel you meet all these requirements, you can fill out their online application. It's a relatively short application that will ask for information about your business. You'll need to provide links to your online seller accounts so Walmart can review them.
The application doesn't take long to fill out, but it will take time for Walmart to review your application. Expect to wait 2-3 business weeks to hear back from them. If you are approved, you'll get an email from Walmart Marketplace asking you to set up your seller account.
How much does it cost to sell on Walmart Marketplace?
When you join a marketplace, there are always fees associated with selling. In some cases, you have to pay a fee to have an account on the marketplace or you have multiple fees stacked on top of one another. When you sell on Walmart Marketplace, you only need to worry about one fee.
Walmart is one of the few places that only charges you a percentage of the item sale price, known as a referral fee, for selling it on their site. This cost ranges from 6-15 percent of your product price, depending on the type of product you're selling.
There is no monthly maintenance fee that you must pay to maintain your account. This is one of the biggest upselling points for Walmart Marketplace because you get to take home more money for your business. It's a great opportunity for small businesses that may not have the budget to pay monthly fees for multiple online marketplace accounts.
The only other costs you will incur are shipping costs. Walmart does not currently have a fulfillment program like Amazon, so you must process and ship all orders you receive.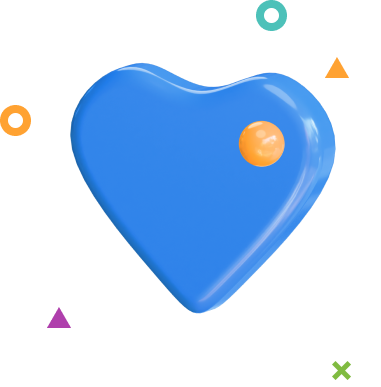 We Form
Longterm Partnerships
Over 90% of WebFX clients continue partnering with us into year 2 of their campaign.
Speak with Us Today!
This means you may have to partner with a shipping company, like FedEx, to handle your processing and delivery. It will be a small fee if you don't already have a shipping company in place.
How do I set up my Walmart Marketplace account?
Once you're approved to sell on Walmart Marketplace, you'll access your account through an online portal. This portal will walk you through the steps to create your seller account.
There is a launch checklist to guide you through the entire process and ensure you don't miss any steps. You'll go through steps like sign up, registration, and listing products. As you complete these steps, the list will check them off for you.
You will need to provide important business information, such as your business's address, a W-9 form for taxes, and your bank account information.
To verify your bank account information, Walmart will deposit $0.01 into your account. The deposit name is "WM Marketplace Penny Test." If you see this in your account statement, it means that the deposit information was correctly set up.
Setting up your product listings
One of the most important parts of your account is your products. You must ensure that your product listings have all the important information your audience needs.
Here are the requirements for your product listings:
Company info/about us section: You must tell your audience about your company and what you do.
Customer service information: There should be a phone number, email, and hours listed for your audience to contact customer service if they have issues. You are responsible for any order errors, returns, or replacement items.
Shipping options: You must list the different types of shipping you offer. Whether it's two-day shipping or 3-8 business days, you must list it with your product.
Return policy: Your return policy should be listed or linked somewhere on your product page. It's important that your audience can access it in case they need to process a return.
Privacy policy: A privacy policy details how you use user information. You'll want to provide this on each of your product pages to keep your audience informed about the type of information collected when they purchase from your product page.
Product description: There is both a long and short product description you must fill out. For the long product description, make sure you thoroughly inform your audience about your product. With the short description, focus on more important information.
Shelf description: This is a bullet list of information about your product. Include your strongest selling points in these lists, as your audience is most likely to read it.
Technical information: Walmart requires that you list your product name, product ID type (UPC, ISBN, ISSN), product ID, SKU, brand, and manufacturer with part number/model number.
Images: Since your audience can't see your product in person, images are a crucial part of your listing. You must include images of your product that are high resolution, so your audience can get a good look at your product.
Previewing product lists
As you prep your products to post on Walmart's site, it's crucial that you preview them and make sure they look good on Walmart Marketplace. You'll have the option to preview your product post in your seller account.
First, you'll want to review your products' pricing. Pricing is one of the most crucial factors for determining if your products get posted. If your prices don't align with Walmart's pricing scale, Walmart won't publish your product or allow you to sell on the platform.

Many sellers on the marketplace price slash to compete with one another. You need to make sure that you list your products at a price where you won't lose a profit if you lower your prices to compete with other companies.
Aside from price, you'll also want to preview your product listing to make sure that your page looks good. It should be error-free and function properly. Check your order cancellation, order shipping, and order refund functions to make sure they process through to your end for customers.
WebFX will help your small business sell your products on Walmart Marketplace
If you want to reach more valuable leads for your small business, you must branch into marketplaces. Walmart Marketplace is a great place for your business to sell your products to interested shoppers.
At WebFX, we have the knowledge and expertise to help you reach more leads on Walmart Marketplace.
We're a full-service digital marketing company that specializes in optimizing products for marketplaces. Our team of 300+ experts will help you create a campaign that works. We'll build a customized campaign that helps you optimize your Walmart Marketplace product listings.
If you're looking for a company that drives results, look no further than WebFX. In the past five years, we've handled 11 million ecommerce transactions. When you partner with us, you'll get a dedicated team that helps your business grow.
Want to know what it's like to partner with us? Just ask our clients! Check out our 550+ client testimonials that attest to the great work we do!
Get started today
If you're ready to start earning valuable leads through Walmart Marketplace, contact us online or call us today at 888-601-5359 to speak with a strategist.
We look forward to helping your business reach new heights!