What Is B2B SEO? Your Key to Driving Clients and Revenue
Business-to-business (B2B) SEO, also known as B2B SEO, is the process of optimizing a B2B website for search engine optimization to improve the site's ranking in organic search results. This process involves keyword research, content creation, outreach, and more.
Did you know that over 70% of people research companies on the web before deciding to buy or visit? To discover your business-to-business (B2B) company, you need to have your website rank in search results. With search engine optimization (SEO), you can help your website rank higher in search and drive more qualified clients for your business.
But what is B2B SEO? And how do you get started?
We'll answer those questions on this page. Keep reading to learn more about B2B SEO!
Want to start driving more qualified traffic for your business? Our team of over 500 marketing experts is ready to help you drive more clients and revenue for your business. Contact us online or call us today at 888-601-5359 to speak with a strategist about our SEO services!
Independent research from Clutch has named WebFX the
top SEO company

in the United States.

Clutch has personally interviewed more than 250 WebFX clients to discuss their experience partnering with us.

Read More Clutch Reviews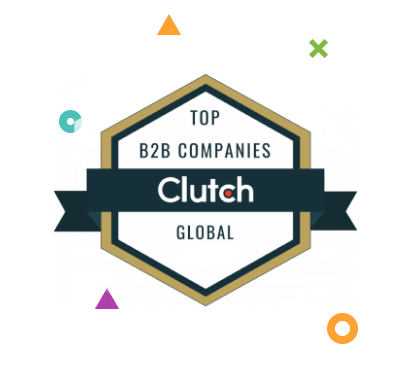 What is B2B SEO?
B2B SEO involves enhancing your website's presence in search results to drive more qualified clients to your business. This strategy involves optimizing on-page, off-page, and technical aspects of your business's website to help you rank higher in search results.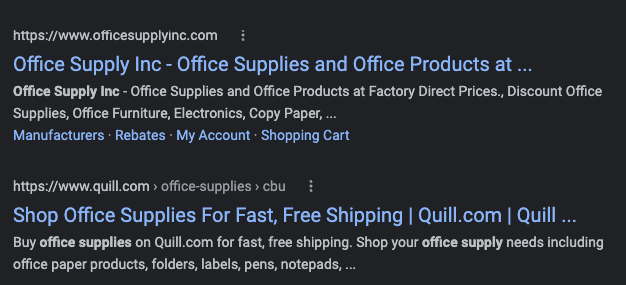 B2B SEO vs. B2C SEO: What's the difference?
Doing SEO for B2B is very different from doing SEO for business-to-consumer (B2C) companies. Here are three critical differences between B2B SEO vs. B2C SEO:
1. B2B clients spend more time in the sales funnel
One of the most significant differences between B2B SEO and B2C SEO is their respective sales funnels. While the funnels can be structurally similar, the way audiences move through them is different.
For B2C companies, leads typically move from the top of the funnel to the bottom. With B2B companies, though, leads move around different stages of the funnel until they convert.
This movement to different stages is caused by B2B companies having multiple decision-makers. It takes more time and more research for companies to figure out if you're the right fit for them.
So, how does this impact SEO?
For B2B companies, it means that there's a need to continually establish a presence in search results to drive qualified traffic. Not to mention, since potential clients move around the different stages, you'll need to provide helpful content to guide them towards converting constantly.
This increase in content creation, though, helps drive more leads at different stages of the funnel.
2. B2B companies target more precise keywords
Another difference between B2C and B2B SEO is the keywords you target. For B2C and B2B, the focus is on targeting long-tail keywords containing three or more words.
For B2B businesses, though, the keyword selection process is more thorough. Since B2B businesses have multiple decision-makers, you must target various keywords to appeal to these different people.
Additionally, B2B businesses tend to target low-volume keywords. While these keywords may have less traffic, they tend to have more qualified traffic.
3. B2B companies produce more content
A critical component of SEO is content creation. Content drives people to visit your website and learn more about your business. For people to find that content, you need SEO to help it rank.
When looking at B2C and B2B businesses, a significant difference is that B2B companies produce more content.
Since B2B leads take longer to make decisions, you need to continually provide helpful content that guides them towards conversion. As a result, B2B businesses tend to create more content for their audience.
How to get started with B2B SEO
Ready to take on B2B search engine optimization? Here are four tips to help you build your B2B SEO strategy:
1. Know your target audience
If you want to master B2B SEO, start by identifying your target audience. When you know who you're trying to reach, you can create an SEO strategy that helps you drive more qualified leads.
Since you're targeting multiple decision-makers, you'll have multiple groups within your target audience. To help you stay organized with who you're targeting, create buyer personas. Buyer personas are fictional representations of real clients.
These buyer personas are based on information like:
Age
Industry
Role with the company
Decision-making responsibilities
Documenting this information will help you better understand who you're targeting with your B2B SEO marketing so that you can deliver more relevant content to them.
2. Create different types of content
A critical component of SEO for B2B companies is content creation. Content marketing serves as a way for your business to build trust and authority, as well as provide your audience with helpful information they're seeking.
You can create multiple types of content for your business, including:
Creating a diverse array of content enables you to appeal to the different ways people like to consume content.
When you create your content, focus on delivering information that's most helpful to your audience. You can look at the search results for your topic and see what's already ranking to discover the search intent.
3. Make sure your website loads quickly
Another critical component of B2B search engine optimization is making sure your website loads quickly. If your website loads too slowly, users will return to the search results and visit a competitor's website instead.
To improve your website's load time, you can use Google PageSpeed Insights to see how quickly your website currently loads. This tool enables you to see your website's load time on mobile and desktop.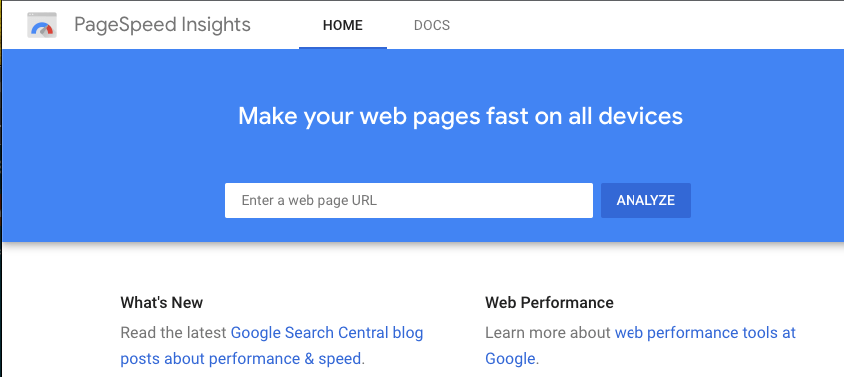 PageSpeed Insights will also provide you with tips for improving site load time. Some suggestions include:
Reducing image file sizes
Enabling browser caching
By speeding up your website, you deliver a better experience for decision-makers, which will lead to better rankings in search results.
4. Make your website mobile-friendly
If you want to create a successful B2B SEO strategy, you must optimize for mobile. With over 50% of Internet traffic coming from mobile, having a mobile-friendly website is critical for delivering a positive user experience.
Not to mention, Google uses a mobile-first index, so you need a mobile-friendly website to rank highly in search results.
To make your website operational on mobile, integrate responsive design. Responsive design enables your website to adjust to the device's screen the user uses to have the best experience on your website.
What is B2B SEO? Your key to earning more clients for your business
Creating a B2B SEO strategy is an excellent way to earn more qualified leads that turn into clients for your business. If you aren't sure where to start with B2B SEO marketing, WebFX can help.
As a top-rated SEO company by independent reviewer Clutch, you can feel confident we'll deliver an SEO campaign that drives results. In fact, we've driven over 7.8 million leads and over $3 billion in revenue for our clients in the past five years alone.
Ready to see how B2B SEO marketing can put you a step ahead of your competition? Contact us online or call us today at 888-601-5359 to speak with a strategist about our SEO services!
Want to steal your competitor's traffic? Use our free tool to get a custom plan for capturing more search traffic.