How to Use SEO to Promote Your Infographics
You've probably heard that SEO is one of the best ways to attract visitors to your website. You may have also heard that creating high-quality content, including infographics, is a great way to generate brand awareness. What you might not know is that these two strategies go hand in hand, and that doing SEO for your infographics is the best way to make sure that they are found, shared, and made valuable for your business.
The purpose of SEO is to get your website in front of the people interested in what you offer. Once they're there, infographics with quality information create a compelling reason to come back. So, how can you do SEO for infographics that will attract new visitors?
If you'd like to speak with a specialist about infographic creation, or creating an SEO campaign for your infographics, you can reach us at 888-601-5359.
Our digital marketing campaigns impact the metrics that improve your bottom line.
See More Results

WebFX has driven the following results for clients:

$3 billion
In client revenue

7.8 million
Leads for our clients

5.2 million
Client phone calls
Write keyword-rich title and header tags
Two of the most important places to include keywords are your title and headers. These should not only catch the attention of web searchers, but also give an idea of what the infographic is about. Because the bulk of the page will likely be your image, you need to make the most of the places where you have the opportunity to include text.
You should also write a brief description of what is in your infographic. Although most readers will likely just skim past it to get to the image, search engines cannot process visual information. This means that you need to use text to tell them what is on the page. You don't need to go into detail with exact facts and statistics, but give a general idea of what your topic is.
For an example of a well-written infographic introduction, check out what one of our writers did for this infographic on Internet connection speeds.
Include the word "infographic" in the page title
People love infographics. In fact, search volume for the term increased over 800% between 2010 and 2012. They are visually appealing, easy to process, and when done right, fascinating.
People are searching for the term, so you should include it directly in the page title and header tags. Most websites choose to place it in brackets after the title, like "Who Has the Fastest Internet Speed? [Infographic]" which allows users to understand right off that bat what information you are providing, and what format you deliver it in.
93% of WebFX customers are extremely satisfied with their digital marketing results.
"Working with WebFX, everything is very organized and strategic. We're only a year into our partnership, and our expectations have definitely been met."
View More Client Testimonials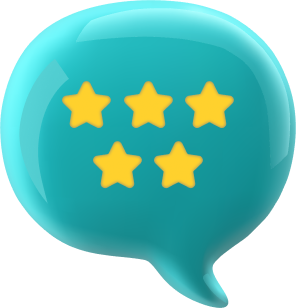 Share on visual.ly
Ideally, you want people to come to your website for valuable content. In some cases, though, the best way to do that is to share some of your content on other sites. With infographics, sites like visual.ly can be a fast and easy way to do that.
Visual.ly, in particular, allows users to share their own infographics, and then browse others'. This can not only be a great resource for topic and design inspiration, but can get your infographic exposure to people who love infographics.

When you post, be sure to include tags and a description. Although the site doesn't have an advanced algorithm like a search engine, users can search for keywords that interest them to see if an infographic exists for a certain topic. You want them to find yours, so tags are very important.
Build links from other sites
In addition to sites that allow you to post your infographic, you'll also want to make a few attempts at building links from other websites and blogs. Although this can be a time-consuming and sometimes frustrating process, it becomes easier once you've established relationships with other site owners and bloggers.
When you're just starting out, make it as easy as possible for site owners to link to you. Consider creating an embed code and including it below your infographic, so that users can embed your infographic directly on their own site without going to the trouble of coding.
Share on social media
Although social media does not have a direct impact on SEO, it can be a great tool for getting people to see and potentially share your infographic. Start with sharing it on Facebook, Twitter, and Pinterest, and see which platforms are most successful.
As you share your infographic, you increase your audience size and your chances of getting more likes and shares. This leads to more awareness of your infographic, and in turn, more awareness of your business.
Share with influencers
If you're not familiar with the term, influencers are people who have large followings online and are seen as thought leaders in their industry. These people have the ability to get your infographics and other content in front of a large audience, and ultimately the ability to impact your company's success.
Think about who the leading authorities in your industry are. Who do you look to for valuable information? Whose Twitter feed do you check religiously for new updates and links? Who in your industry has thousands (or millions) of followers on their social media channels?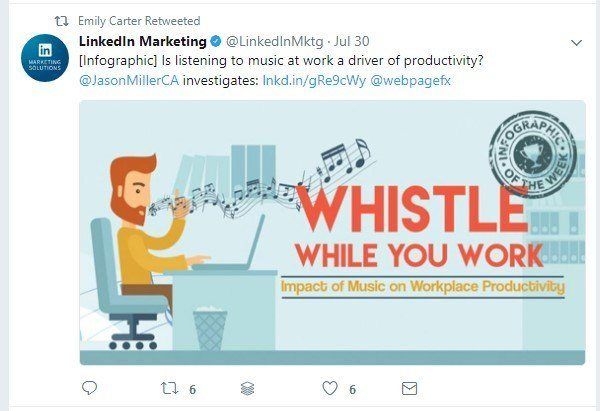 Use these questions to create a list of influencers, and attempt to connect with them. This will take time, but can help you promote your content down the road. Don't expect a CEO or thought leader with millions of followers to share your infographic the first time you contact them, but focus on building a relationship that will be mutually beneficial.
Time to Level Up Your Sales
Our long list of services helps you grow every aspect of your business with marketing strategies that are proven to increase bottom-line metrics like revenue and conversions.
In the past 5 years, we've managed more than 12.9 MILLION transactions across our client base.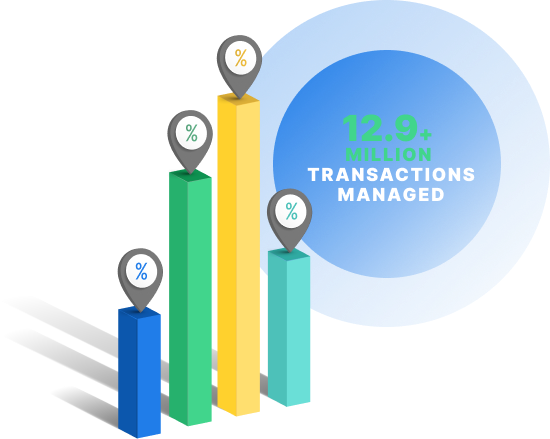 Are you ready to create an SEO campaign for your infographics?
Now that you know how to optimize your infographic for search engines, it's time to put these tips to work. Make SEO for infographics a part of both your content and SEO strategy and watch your next infographic get record clicks, shares and search engine rankings.
If you're still not sure exactly how to do SEO for your infographics, feel free to contact us. Our talented team has plenty of experience with sharing and promoting all kinds of content, and infographics are no exception.
How Is Your Website's SEO?
Use our free tool to get your score calculated in under 60 seconds.