Whether your insurance company operates nationally, locally, or both, it's a challenge to attract new clients due to the steep competition from other agencies. Search engine optimization (SEO) for insurance agents, however, can help your company overcome competitors and earn more clients.
If you're looking to take advantage of insurance SEO, which can help your agency rank higher in search results on Google, it's a smart decision. More than 70% of people research companies online, with the first page of search results earning 95% of clicks.
With those numbers, you want a top spot in search results.
It'll help you earn not only more website traffic but also more leads and clients. If you're looking for help with insurance SEO, our award-winning team of U.S.-based SEO specialists can help. Already, our clients' have attracted more than 7.8 million leads with our SEO services — and that's in just the past five years.
Keep reading to learn more about our insurance SEO services, as well as how to bring SEO for insurance companies into your organization. If you'd like to chat one-on-one about your business and its SEO needs, feel free to contact us online or call 888-601-5359!
Independent research from Clutch has named WebFX the
top SEO company

in the United States.

Clutch has personally interviewed more than 250 WebFX clients to discuss their experience partnering with us.

Read More Clutch Reviews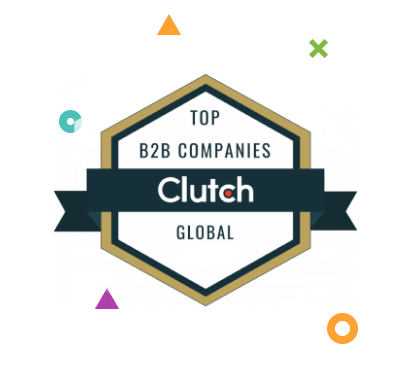 When should I hire an insurance SEO company?
Wondering whether you should partner with an insurance SEO company? Think about these questions:
Do I have the time to learn SEO?
Can I develop, manage, and maintain an SEO strategy by myself?
Is my company using SEO now, but not getting results from it?
Am I struggling with certain parts of SEO, like attracting links?
If SEO seems like too much to learn, or you just don't have the time to take on another marketing method, we suggest getting in touch with an experienced SEO professional or agency to get your website where it needs to be in searches.
An agency that offers SEO services for insurance companies can help you get more traffic from online searches, improve the number of leads you get online, and improve the amount of revenue you can attribute to your online marketing.
Working with an agency will also allow you to do what you do best — run your insurance agency — while they focus on improving your SEO and marketing.

Hear What It's Like to Work With WebFX!

"WebFX provides professional, knowledgeable SEO services that can help any business. They are thorough and always provide detailed responses to help educate you on what they're doing and why. I've learned a lot from WebFX and it helps me do some SEO in-house while continuing to use their services."
Insurance Company
What do insurance SEO services include?
A successful SEO strategy relies on multiple factors, from your off-page SEO to your on-page SEO. That's why our insurance SEO services include everything your insurance agency needs to maximize its presence in relevant search results.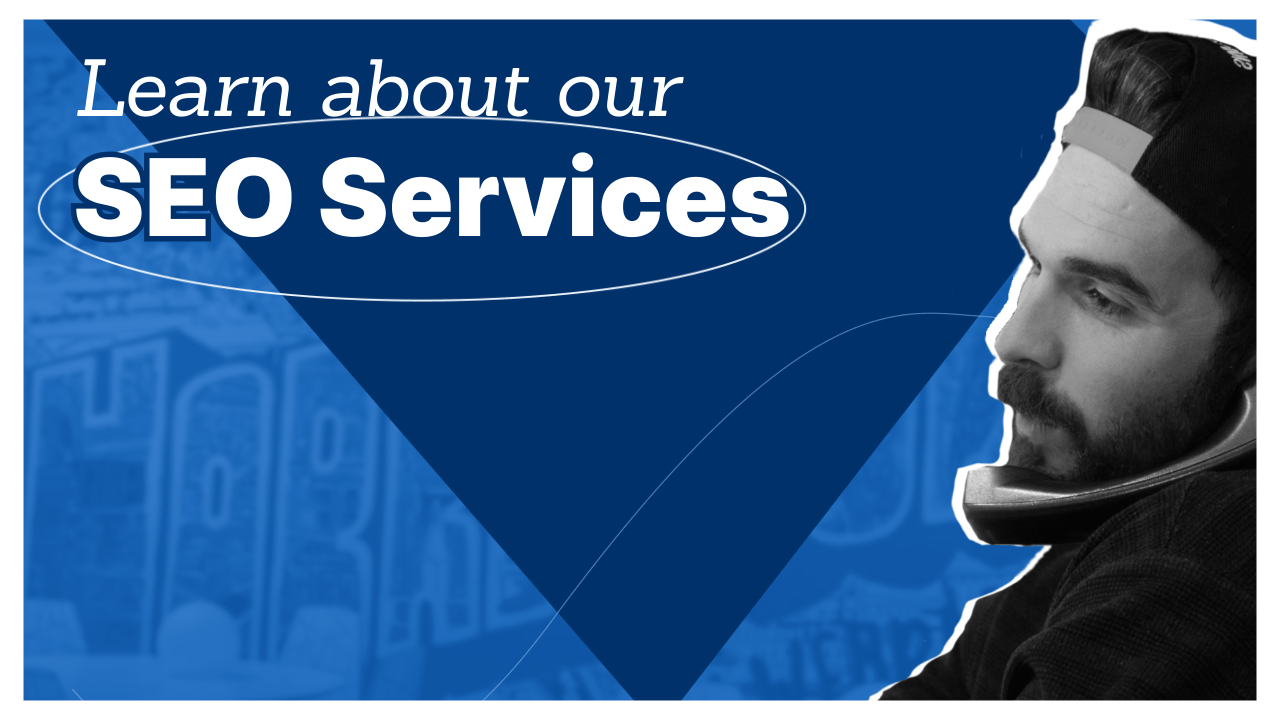 For example, our SEO services include:
SEO audit
Information architecture audit
Keyword research and implementation
Title tag and meta description optimization
Google My Business optimization
Local search optimization
XML sitemap creation and registration
HTML sitemap creation
Content promotion
Phone, lead, and revenue tracking
Competitor SEO monitoring
And more
As a part of our insurance agency SEO services, we also provide your business with a dedicated account manager. Plus, you get access to an entire marketing team that includes web designers, web developers, graphic designers, copywriters, and more.
With WebFX, you get everything you need to make SEO for your insurance company a success.
Learn how we increased traffic by over 40%, and conversions by over 100% for an ecommerce client.
Read the Case Study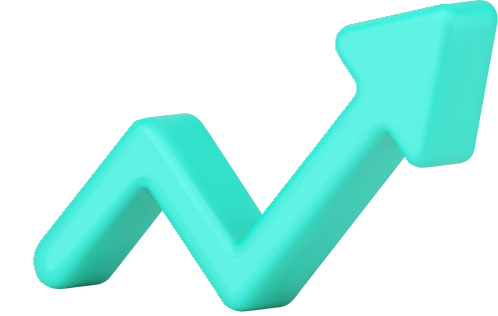 What is your process for insurance SEO?
Our clients have generated more than $3 billion in revenue and more than 7.8 million leads in the past five years because of our SEO process: R.O.C.K.E.T. This process focuses on building a lasting relationship with our clients by understanding their industry and goals, as well as delivering real, tangible results.
Learn more about R.O.C.K.E.T. now:
Research: Your dedicated account manager begins by working with you to learn about your industry, audience, and SEO goals. They also investigate your competitor's SEO status and strategy. In addition, they'll complete an SEO audit of your site!
Optimize: This stage involves optimizing your website for valuable users and their searches, like someone searching for a life insurance company in their area. Optimizations can range from updating title tags to improving page usability, so it's easier for people to contact your company.
Content: With a 360-degree approach to content, your business can attract and close more leads. That's why your dedicated account manager brainstorms a content strategy that includes informational and sales content, which our in-house copywriting team can produce for you.
Keywords: Through in-depth keyword research, your dedicated account manager discovers high-value, low-competition keywords for your agency to target. These types of keywords are not only easier to rank for but also help you reach qualified leads.
Earned media and links: Our insurance agency SEO services also include off-page SEO, which means our team will work to attract valuable, natural links to your site. These links will improve your website's authority, which can help you rank higher than competitors in search results.
Testing: Through continuous testing, your company can increase its return on investment (ROI) from SEO. That's why our insurance SEO services include testing your calls-to-action (CTAs), conversion path, and more. With these tests, you can earn more leads and close more sales.
If you're curious to learn more about how SEO for insurance agents works at WebFX, feel free to contact us online or call us at 888-601-5359!
What types of insurance companies do you work with?
With more than 25 years of history, we have experience working with a range of insurance types. Whether your business offers auto, life, health, or another type of insurance, we can help your organization appear in relevant search results and turn its website traffic into revenue.
How to get started with SEO for insurance agents
If you're looking to get started with SEO for insurance agents in-house, use these tips:
1. Research keywords
Keyword research is one of the first steps in the early phase of SEO strategy development, and involves researching the exact words and phrases your customers use when searching for your services. It's essential for insurance SEO.
You'll likely learn people search for things related to the insurance industry in ways you wouldn't have expected.
For example, did you know that on average, almost twice as many people search for "car insurance companies" vs. "auto insurance companies" and an even smaller portion of people search for "vehicle insurance companies"?
These may seem like unimportant details, but can make all the difference in how you approach your strategy and the search engine results you want to compete for.
This type of information is helpful in crafting an SEO strategy for your insurance company and should help you identify hidden opportunities for marketing.
Ultimately, your goal is to make sure your website provides all the information your potential clients are looking for, or at least enough to trust you and want to contact you for more details.
2. Build a logical website structure
Before you start drafting copy for your website, make sure the site structure makes sense and flows nicely. If it's hard to navigate, it won't matter how much great content you have: Your visitors and potential customers will get annoyed and likely start their search over.
3. Create quality content
Once you've decided the site flows nicely, think about the results of the keyword research, the questions you get asked all the time, and the pieces of competitors sites you liked and make sure they are all addressed somewhere within your site.
If you think a page is really important and you want search engines to understand its value, you are going to have to add content to it. Additionally, if you want that page to rank for "best insurance agency in Omaha," you need to have that phrase worked into your copy naturally.
It's important to know that most modern SEO strategies focus on providing customers with quality content. This can be anything from a detailed blog post on how to handle a certain type of insurance claim, to a downloadable PDF highlighting essential information about a specific policy.
Search engines do their best to rank search results according to how much value they provide to Internet users.
This means you can't rely on keyword research only. While it's still important to know what keywords you're targeting and to include those in your copy, it's even more important to make sure that your content is high quality.
People have become much pickier when selecting an insurance provider because of how easy it is to research and vet potential agencies through the Internet. Pushing out high-quality content to potential customers is a smart, effective way of distinguishing yourself as a trustworthy, industry-leading agency.
Next steps for optimizing your website for insurance SEO
Ready to learn more about SEO?
If you want to try improving your SEO yourself, you should be aware that it isn't the easiest marketing method to learn. Some components of SEO are highly technical and may require you to edit your website's code and structure to see serious improvements.
In addition to the advice on this page, we have these resources you can consult:
FAQs about SEO for insurance companies
Do you have more questions about SEO for insurance companies? Use our FAQ:
What is insurance SEO?
Insurance SEO is the process of optimizing an insurance company's website for search results related to its market and target audience. By optimizing for SEO, you make it more likely that your site will appear near the top of search results, which helps your company earn more traffic from potential clients.
Generally, SEO for insurance companies will involve local SEO, which optimizes your website for local searches, like "insurance agency los angeles ca." Appearing in these searches can help your agency attract potential clients in your service area.
Why is SEO for insurance companies an ongoing process?
SEO is an ongoing practice because Internet marketing is evolving.
What worked last year for your insurance company's marketing plan may not be as successful this year or may not be successful at all. Internet marketing trends evolve with consumer habits and preferences, and so do the specific keywords that bring potential customers to your site.
It's also important to keep in mind that Google and other search engines are continually tweaking and updating their algorithms to ensure that they are delivering the best results possible to their users. With each algorithm update comes new best practices in site optimization.
In order to keep up and maintain your rankings, you must continue to tweak, optimize, and update your site according to those practices.
The other reason you need to work on optimizing your website continuously is that your biggest competitors aren't sitting still.
If you achieved great results with your initial SEO and began getting more traffic and leads, your competitors most likely noticed — especially if your strategy affected their amount of traffic and leads.
When this happens, they'll most likely respond by making new changes and updates to their strategy and site. They will continue to do so until your insurance company and other insurance agents stop giving them a run for their money.
If you want to maintain your initial rankings and success, ongoing SEO is absolutely necessary.
This is why SEO requires continuous investment and attention: If you sit still, your position in the rankings will quickly slip — and your initial investment could be for nothing.
Does SEO for insurance agents work?
Yes, absolutely! SEO works across all industries, and insurance companies are no exception.
Your potential customers are shopping online, so the key to creating and executing SEO successfully is to understand your customers and how they shop and search. You probably have a good understanding of who your customers are, but you might not understand how they shop online.
How much does insurance SEO cost?
Every insurance company is different, which is why insurance SEO costs vary. The average small-to-midsized business (SMB), however, invests around $1500 to $5000 per month into SEO services. How much your agency dedicates to SEO will depend on your strategy, needs, and agency.
Attract more leads with professional SEO for insurance agents
WebFX lives and breathes everything that is Internet marketing. We craft individual SEO strategies based on the unique marketing goals of your insurance agency. That's why 91% of our clients make us their long-term partner.
If you need help making your insurance agency more visible online with SEO, we're here for you.
We can put together a custom proposal designed to increase your visibility, improve your SEO, and get you more business than your competitors. Contact one of our web strategists today to learn more about how we can help you get more from the web with insurance SEO.
Earn a 20% greater ROI with WebFX