How to Set Up Lazy Loading for Optimal SEO Results
Did you know that 53 percent of people will leave a mobile page if it takes more than three seconds to load?
Considering the average page load time is 22 seconds, many businesses are missing out on leads due to slow loading pages. If your company's page takes more than three seconds to reload, lazy loading can help your page load quicker.
On this page, we'll discuss how lazy loading affects search engine optimization (SEO) and provide you with four benefits to using lazy loading. If you need help optimizing your SEO campaign, call us today at888-601-5359 to speak with a strategist.
Let's get started!
Our digital marketing campaigns impact the metrics that improve your bottom line.
See More Results

WebFX has driven the following results for clients:

$3 billion
In client revenue

7.8 million
Leads for our clients

5.2 million
Client phone calls
What is lazy loading?
Before we dive in, let's get a basic understanding of lazy loading. When you create your site, you have dozens of images and videos on your pages. These elements can slow down your site because the large files take a long time to load.
When someone visits a page on your site, the entire page of content is downloaded and rendered. It allows the browser to cache all the information, but there is no guarantee that someone who accesses the site will see all the information.
There is also no guarantee that people will remain on your site long enough to see all your loaded content. If you load a page normally, someone may only look at the top of the page and leave. That means you wasted memory and bandwidth loading the bottom half of your page that they never looked at.
With lazy loading, your website gradually loads as someone engages with your site. It will load the top half your page and the bottom half of your page has placeholder content. When someone scrolls down to look at more of your page, the placeholder content is replaced with the actual content.
So, if someone loaded the page and immediately left, nothing beyond the top portion would load. With lazy loading, you don't load the entire page right away. It loads as users scroll through the page.
Lazy loading is the alternative to bulk loading all of your content. Instead of waiting for your entire site to load, your audience can access information quickly. Your page only loads when required.
This type of loading prevents your site from taking too long to load. When you have a site that takes too long to load, you experience a higher bounce rate. A high bounce rate will negatively impact your SEO campaign.
How does lazy loading impact SEO?
At first glance, it appears that lazy loading is the ideal solution to helping your pages load quickly. After all, your pages will load fast and allow your audience to access your information quickly. The issue, however, arises when you're trying to optimize for SEO.
Lazy loading impacts how search engines crawl your site. If your page doesn't immediately load, search engines can't crawl the entire page. This means that your content will be ignored or misinterpreted.
You don't want search engines to miss information on your site because it affects how your page ranks in the search results. It affects how you rank for keywords and results in your page not ranking properly for certain keywords.
This doesn't mean you can't use lazy loading at all, however. If you use lazy loading, you'll want to make sure all relevant content is visible in the viewport. You can do this by using the IntersectionObserver API and a polyfill — and it will ensure that Google bots see all your content when crawling your site.
In addition, you want to make sure your pages support paginated loading if you implement infinite scroll. This will allow users to share your content, and it enables Google to show links to specific points in content instead of linking to the top of infinite scrolling pages.
Google's lazy loading document
To help companies adapt their websites for lazy loading, Google created a document to help marketers adapt their websites to be crawled while using lazy loading.
This document guides marketers on how to adapt their lazy-loaded websites so they can be crawled and indexed by Google.
In this document, Google encourages companies to ensure that content is loaded within the viewport. If your content isn't there, the Google bots won't be able to see your content. The document also emphasizes providing unique links for content that doesn't load immediately.
Independent research from Clutch has named WebFX the
top SEO company

in the United States.

Clutch has personally interviewed more than 250 WebFX clients to discuss their experience partnering with us.

Read More Clutch Reviews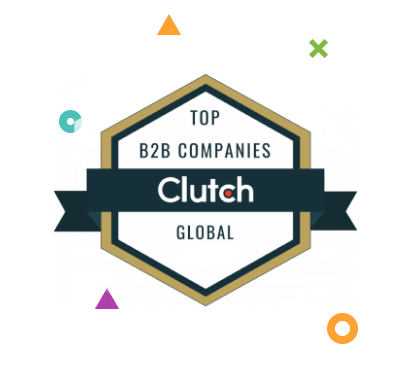 4 benefits of using lazy loading for SEO
When you use lazy loading on your pages, you'll experience numerous benefits.
1. It speeds up your page's load time
Lazy loading is the optimal balance between allowing users to access your information and helping you save bandwidth. When you use lazy loading, your audience grabs your information quickly. If they find what they need on the top of your page, you don't have to worry about wasting bandwidth on loading the rest of the page.
This helps you streamline the user's experience. You help provide them with valuable information and only load the information they need as they need it.
2. It connects users to content faster
One of the biggest perks of lazy loading is that users can connect fast to your content. When you try to load your entire page, it slows down the load time. You risk losing leads because they can't access your information quickly.
With lazy loading, your audience will get access to information in seconds. They can see your information as soon as they load your page. The other information loads later as they continue to scroll through your page.
This is a huge benefit because it paces how your audience accesses information. They can take their time reading your information and load the rest of it as they continue to scroll through your page. It saves your website bandwidth, but also helps you provide content as your audience needs it.
3. It keeps visitors on your site longer
When users access your information quickly, they remain on your site longer. You keep leads on your page longer, which leads to more people learning about your business.
It's important to retain customers so you can grow your business. When your site loads quickly, your audience is more likely to stay on your page. Lazy loading ensures that your audience can access information quickly and efficiently.
You will reduce the likelihood that users will leave your site. They will spend time reading your content and getting to know your business.
This is crucial for helping you earn conversions down the line. When your audience spends more time on your site, they get to know your brand. Brand familiarity is important for helping your business earn conversions down the line.
When people are familiar with your brand, they are more likely to choose you over the competition. They will feel comfortable choosing your business because they know your brand.
4. It helps you maximize your resources
Lazy loading helps you save resources. Since you don't load your entire page every time someone accesses it, you save bandwidth, data, and requires less work from the browser. This helps you save resources so more people can access your site.
It helps you cater your site to how much information your audience needs. You'll have some people that access your site and find information at the top, while others will take a more in-depth look at your site.
When you load your site, you need fewer resources to do it. This helps you save time and money.
So, how can you use lazy loading effectively?
Lazy loading can be extremely effective for your SEO campaign. There are a few best practices you'll want to follow to use lazy loading effectively.
1. Don't use it above the fold
Lazy loading is only effective when you use it below the fold on a page. You don't want to integrate it above the fold because it will negatively impact your site. It will actually cause the top of your site to load slower.
Above the fold content typically loads first anyway. You don't want to delay it from loading by adding lazy loading to the top of the page.
If you want to get your audience interested in your content, you must place it above the fold. You want to put compelling content first so you can capture your audience's attention. This will help you earn leads that are interested in your business.
When engaging content is above the fold, you keep your audience on your page longer. It gives your page time to load content that is further down your page as your audience scrolls. This will help you use lazy loading effectively.
2. Optimize images and videos
Images and videos have the biggest impact on your site's load time. These files tend to be bigger than most files on your site. If you want to help your page load even quicker, optimizing your images and videos will help.
For photos, you can compress your image sizes with an image compression tool, like Kraken. It helps you significantly reduce the size of your image files.
As for videos, the best thing to do is host your videos on an external site. You can use sites like YouTube or Wistia to upload your videos and embed them on your page. Since the videos are externally hosted, your site runs faster because it isn't weighed down by large video files.
When you reduce your file sizes, you help your page load even quicker. Combining this technique with lazy loading will help you run an efficient page.
Good agencies have more than 50 testimonials.
Great agencies have more than 100 testimonials.
WebFX has over 1000+ glowing client testimonials.
See What Makes Us Stand out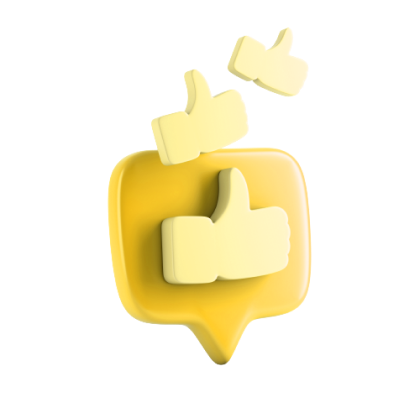 WebFX will help you implement lazy loading for the best SEO results
Lazy loading can help improve your site load time. Instead of waiting for pages to load completely, you can deliver content to your audience quickly. At WebFX, we can help you implement lazy loading into your SEO campaign.
We're a full-service digital marketing company that specializes in SEO campaigns. We have a team of 500+ experts that will help you optimize your campaign. Our team of experts will help you use lazy loading to help your page perform better.
If you're looking for a company that drives results, look no further than WebFX. In the last five years, we've driven over $3 billion in sales and over 7.8 million leads for our clients. We focus on helping our clients achieve results that help them grow their business.
Don't believe us? Just ask our clients! Check out our 1000+ client testimonials that attest to the great work we do!
Get started today!
If you're ready start helping your audience access your content faster, contact us online or call us today at 888-601-5359!
We look forward to helping your business grow!
How Is Your Website's SEO?
Use our free tool to get your score calculated in under 60 seconds.