Following current sales trends can help you stay ahead of competitors and learn what customers want. To close more sales in the coming year, you must incorporate trends and advancements into your strategy.
Here's a quick look at the 2023 sales trends we will cover:
Customer relationship management (CRM) involvement is growing
Existing customers are going to be higher priority
Companies must sell the problem
More touchpoints are becoming necessary
Company culture matters more than before
Social selling is a must
Artificial intelligence (AI) is entering the sales world
Influencers run the show
Keep reading to break down each trend in more detail, or call 888-601-5359 to speak with a strategist about improving your sales approach through digital marketing!
Don't miss our Marketing Manager Insider emails!
Join 200,000 smart marketers and get the month's hottest marketing news and insights delivered straight to your inbox!
Enter your email below:
Inline Subscription Form – CTA 72
"*" indicates required fields
(Don't worry, we'll never share your information!)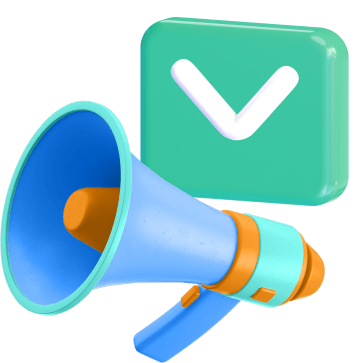 What is the fastest-growing sales trend today?
Personalization is quickly becoming the fastest-growing sales trend. Before we dive into the other trends, we must talk about personalization.
Customers are brighter and more thoughtful than ever. They don't want a sweeping approach with ads or marketing materials — they want to feel seen by companies. Here are some quick facts about personalization:
It's crucial to remember how personalizing your marketing and advertising can impact sales. If you want to make the biggest impact during a sales pitch, all your content should be about the individual.
8 current sales trends for 2023
Follow this sales trend analysis to get ahead for 2023.
1. Customer relationship management (CRM) involvement is growing
A CRM is a system for handling all aspects of customer relationships. CRMs are becoming more popular across all industries, but they can be particularly helpful for sales.
As personalization and customer service become more prominent, companies are choosing CRM services to help them manage customer relationships. With an effective CRM, you can:
Organize and store customer data, including their contact info, purchase history, account details, and more
Follow up with leads through one platform
Integrate your email services to monitor communications
Message and call leads through a trackable interface
A CRM like Nutshell can integrate with your existing sales software.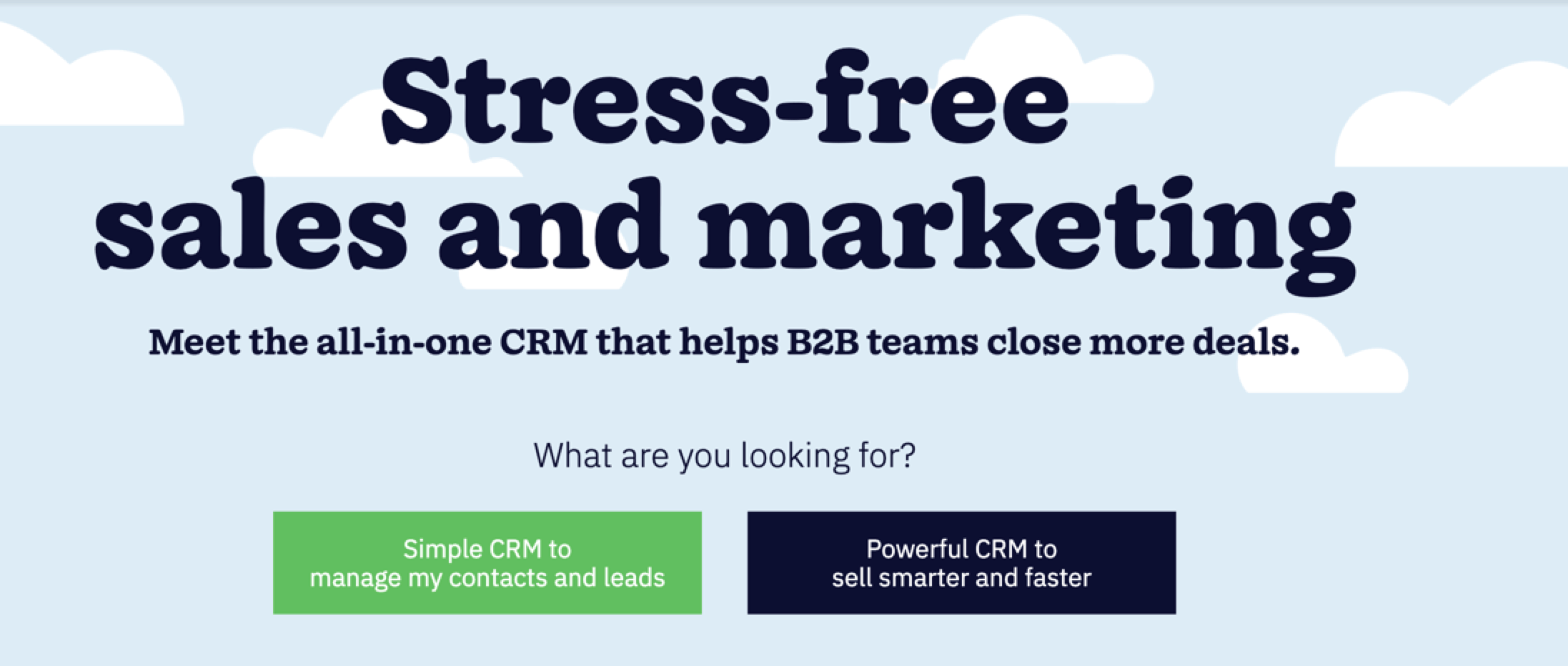 2. Existing customers are going to be higher priority
Finding new sales is not always the answer — 49% of marketers have shifted their objectives to focus on growing business with existing accounts. Instead of pushing new sales, this trend encourages teams to look at their existing client base and expand their services.
You can accomplish this step with two strategies:
Upselling: Show your customers the premium or higher-value option that could fulfill their needs even more.
Cross-selling: Point your buyers towards complementary products that will enhance their experience. This strategy offers customers a more comprehensive solution.
3. Companies must sell the problem
Before, selling was all about listing your features and benefits and proving why your company is the best. Now, you want to outline the problem and paint your product or service as the solution.
This step requires a strong understanding of your target audience's challenges and how your product suits them. Again, clients want to feel like you know them. If you show that you understand their problems, your product will look like a natural next step.
When offering a demo or pitching, be sure to address the following questions:
What challenges does this client face?
Are there any industry-specific needs that our product helps with?
How does our product help this client?
4. More touchpoints are necessary
It's normal not to make a sale on first contact with a lead. It can take you a few times to warm them to your company and show your complete line of benefits and services. You can expect to meet with each lead more than once.
Part of building customer relationships is having regular touchpoints, starting as early as pre-closing. Communicate with your lead, be there to answer questions, and keep the line open. This process will pay off as you build accounts and relationships.
5. Company sales culture matters more than before
A charming sales team is always a plus, but what makes a good sales culture?
Your company's sales culture is founded on your values, which tell your story. If you want people to warm up to your company and spend their funds with you, you need to tell them who you are. Your sales team is often your first impression with leads and existing customers.
Be sure to outline your company values and culture and communicate that with your leads. They want to know who they're working with as much as they want to be seen.
6. Social selling is a must
Currently, 90% of companies use social media. If you aren't taking advantage of social selling, you are missing out on more revenue and connections with your audience.
Some key benefits of selling on social media include:
Brand awareness: As you post online and build your brand, you can expose more people to your company. Even if they don't convert immediately, they will remember you when they need your service.
Lead quality: Social media helps weed out leads who are only browsing your services. When a lead contacts you through a social platform, they are likely looking for more information.
Connection: You can use posts, comments, and direct messages to reach out to leads and make contact.
YouTube is one platform where sales teams can answer questions, detail product or service offerings, and build culture. Companies like BestBuy use this tool to their advantage:
7. AI is entering the sales world
AI is a standard part of many marketing practices. As technology advances, so do the opportunities for sales teams.
With AI software, your team can boost productivity by automating repetitive tasks. You can:
Set appointments
Send notifications
Record customer data
Send emails to leads
You can even use AI to track your leads and improve your customers' experiences.
8. Influencers run the show
If you aren't already using social media for your business, it's time to catch up with other marketing and sales teams. Influencer marketing can help you reach a wider audience on social media and put your product or services in front of prospects.
Influencers can:
Boost your sales
Improve brand awareness
Heighten your social media approach
Influencers also promise a strong return on investment (ROI). Businesses can make up to $5.20 for every dollar invested in Instagram influencer marketing. If you want to market your services and connect with your audience, connect with an influencer.
Meet WebFX:
Your world-class, tech-enabled marketing agency with over 1.6 million hours of combined expertise.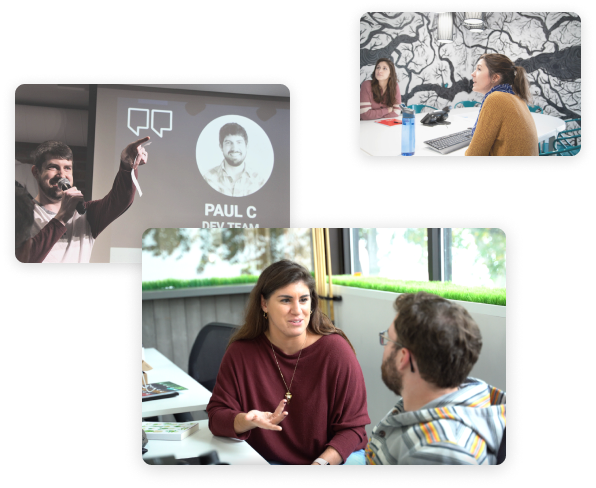 Tackle 2023 sales trends and more with WebFX
As a leading digital marketing agency, WebFX can help you stay up to date with trends in any agency. We use the latest industry information to help you attract new leads, close more sales, and earn more revenue.
We have worked in 154 industries so far, and that number is only rising. Our complete suite of digital marketing services will take sales industry trends into account to give you an upper hand over competitors.
Ready to learn more? Contact us online to speak with a strategist!
How is your website's SEO?
Use our free tool to get your score calculated in under 60 seconds.
Get posts by email
Join 200,000 marketing managers and subscribe to Revenue Weekly!
"*" indicates required fields
WebFX Careers
Join our mission to provide industry-leading digital marketing services to businesses around the globe - all while building your personal knowledge and growing as an individual.