What are influencers? Influencers are individuals with a large following on social media platforms. They can encourage their audience to products and services by recommending and promoting brands and items on social media.
If you're on social media, you've more than likely heard of influencers. An influencer has sway over their audience, which is why they're valuable for marketing purposes.
There's never been a better time to introduce influencer marketing to your business. Below, you'll learn about the different kinds of influencers, how influencers can help you and why they can make a difference.
So, keep reading to learn more! And then sign up for our newsletter, Revenue Weekly, to get even more social media and influencer marketing advice sent straight to your inbox from our award-winning agency for free!
What are influencers?
So, what are influencers, anyways?
Influencers are people that have a large following or audience on social media platforms like Facebook, Instagram, Twitter, and more.
Influencers have sway, or influence, over their audience and can encourage their followers to make purchases by recommending brands, products, and services.
The 4 types of influencers
While influencers may seem like a new phenomenon, they've actually existed for decades. Technically, influencers can be any kind of spokesperson for a brand.
Today, influencer marketing has become increasingly popular because of social media. Anyone with a large-enough following can be an influencer.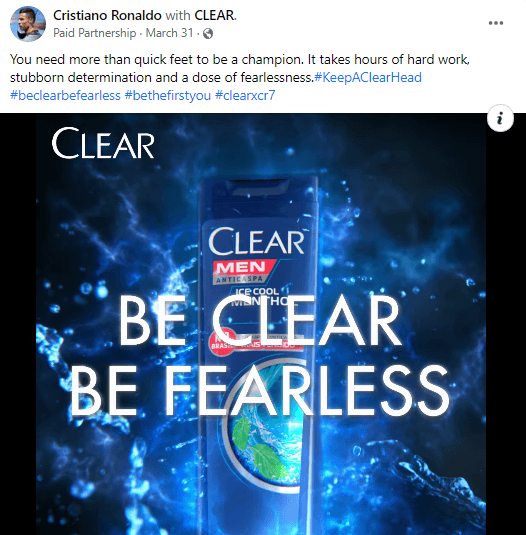 There are four categories of influencers:
Celebrities: A celebrity influencer can be famous for their work in sports, music, acting, and more.
Experts: An expert influencer is someone who's a known thought leader in a specific field.
Content creators: These are people who are popular because they create content, such as videos, podcasts, and blogs.
There's often a blurry line between social media influencers and content creators. The main difference is that social media influencers mainly post sponsored content to earn money.
In contrast, content creators make original content to share with their followers and build a personal brand. Both can be beneficial depending on your needs.
Further, you'll find that various levels of influencers exist. This range is based on how many followers the influencer has across social media — the more followers a person has, the more it'll cost for you to work with them. Typically, brands measure it as follows:
Nano: 0-10,000 followers
Micro: 10,000-100,000 followers
Mid: 100,000-500,000 followers
Macro: 500,000-1 million followers
Mega: Over 1 million followers
How do influencers work?
The most common way to start a relationship with an influencer is to offer them your product or service for free in exchange for them to review it on their platform.
If you want to pay an influencer for more extensive reach, you can ask them to create a sponsored post featuring your product or service. Either way, you'll immediately gain access to their followers.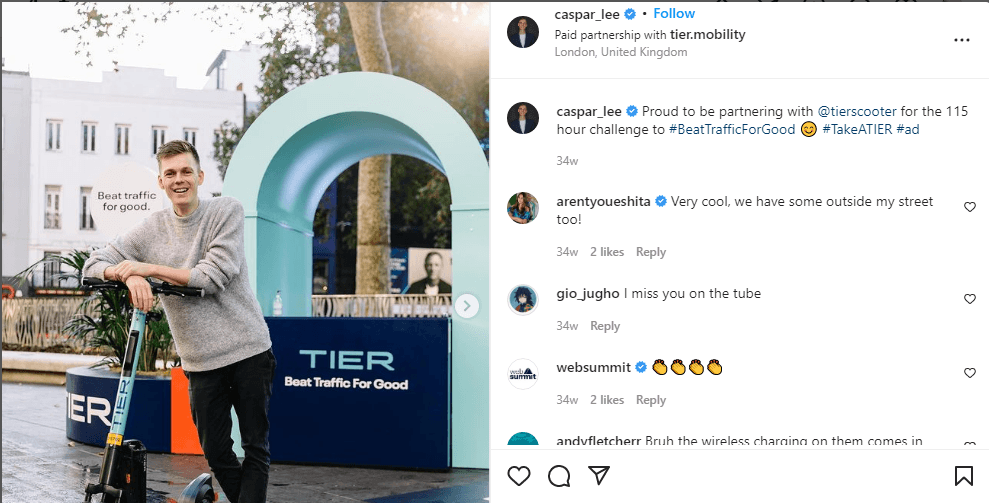 As an example, let's say you sell reusable glass water bottles. If you send your product to an influencer for free, you may receive an Instagram post of the influencer holding your water bottle in return.
For them to discuss the unique features of your product in an Instagram Story or Reel, you may need to pay them a fixed rate.
Generally, working with influencers will require you to use contracts, so each party is satisfied with the outcome. This contract might include details like where the influencer should upload the post, how much money you'll pay the influencer, and more.
In some cases, you may want it to be more specific — even down to the hashtags.
Ultimately, how the influencer works will depend on what each of you want out of your business relationship.
Why should you use influencers?
There are numerous reasons why influencers can make a difference in your brand — over 5 billion people around the world use some kind of social media.
If you research your target audience and find out which types of people they follow on social media, you can reap the benefits of influencer marketing.
Here are a few specific advantages:
Creates trust
Keep in mind that most people follow social media accounts with intent. Therefore, they care about what their favorite influencers post — which means they'll trust your product or service when they see an influencer endorsing it.
Boosts awareness
Whether you're a small brand just starting out or own a large business launching a new product or service, you can use influencers to boost awareness.
Even users who don't follow the influencer promoting your brand will be able to see their sponsored posts in their recommended or suggested feeds.
Increases sales and revenue
Promoting your products and services with influencers enables you to expose your brand to more members of your target audience. As a result, more consumers will discover your products and services, leading to more sales and revenue for your company.
How to find the right influencers
So, how do you find the right influencers for your business? Choosing the right influencer to promote your brand is essential. You'll want to choose an influencer who can help you reach the users are most likely to purchase your products and services.
Here's how to find influencers in 3 easy steps:
Look at existing followers
If your business maintains an active social media presence, you may already have influencers following you. Take a look through your followers to see whether you can spot any notable influencers who are already interested in what you have to offer.
Use Google
A quick Google search can tell you about relevant influencers on different social media platforms. This research can help you locate all kinds of influencers you may have never found otherwise.
Search hashtags
Consider the specific hashtags you use most often. When you click on them, whose accounts do you find? These influencers are already posting in your niche, so they'll likely be a great fit for your brand.
Growing your social presence with WebFX is a walk in the park.
"WebFX allows growing your social media platforms to be stress-free! They are knowledgeable and adapt to your company needs!"
Learn More About Our Social Media Services

Get started with influencer marketing at WebFX
Are you ready to reap the benefits of influencer marketing for your business? WebFX can help.
As a marketing agency with decades of experience, we've generated more than $3 billion in revenue for our clients. Let our social media experts help your brand flourish with expert influencer marketing services.
Contact us online today or chat with one of our strategists by calling 888-601-5359 to learn more about how we can help your business grow!
How is your website's SEO?
Use our free tool to get your score calculated in under 60 seconds.
Get posts by email
Join 200,000 marketing managers and subscribe to Revenue Weekly!
"*" indicates required fields
WebFX Careers
Join our mission to provide industry-leading digital marketing services to businesses around the globe - all while building your personal knowledge and growing as an individual.