14 minute read
Sarah Berry is a Google Analytics-certified Web Marketing Consultant at WebFX. She's written over 400 articles on digital marketing, covering topics like SEO, CRO, and Amazon. When she isn't polishing her Time Magazine Person of the Year Award, she's spending time with her flock of ducks.
Every year, Google processes more than two trillion searches, which is why it's a trusted platform for pay-per-click (PPC) advertising. While Google can provide your business with a valuable channel for reaching your target audience, that doesn't mean attracting leads from Google is easy. How can you improve your company's lead generation efforts on Google?
We have the TL;DR (too long; didn't read) version of this post in the video below.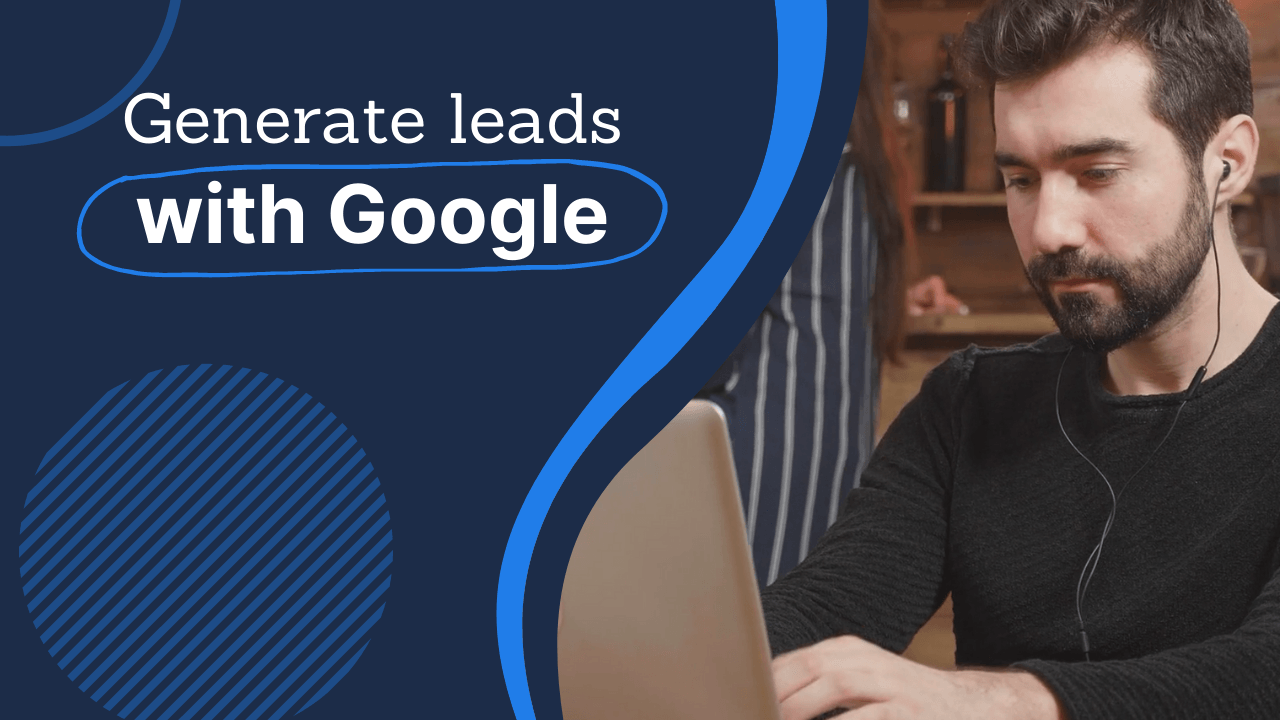 Keep reading to go more in-depth about the seven best practices for Google lead generation, from landing page design to page speed optimization to conversion rate optimization. Plus, discover how you can use these practices to improve not only your lead generation numbers but also the overall quality of your leads. WebFX is a top digital marketing agency that provides lead generation services to clients across the country.
So whether you need a lead generation campaign in Raleigh or lead generation strategies in Richmond, we've got you covered.
1. Design a top-notch landing page for your Google ads
A landing page is critical, whether you're investing in search engine optimization (SEO) or PPC advertising. If your landing page, which is where users land when they click on a link to your website, doesn't deliver on user expectations, then they will leave your site. That kind of response doesn't help when it comes to your lead generation goals.
If you want your ad campaign on Google to succeed, then you need to invest the time to design a top-notch landing page. This landing page offers an intuitive, hassle-free, and fast experience for users. With this type of landing page, it's seamless for users to provide their contact information and become a lead.
When you design your landing page, make sure it meets Google's recommendations:
Features relevant, useful, and original content
A landing page should coordinate with your ad. If you're an ecommerce store with ads for red sneakers, then your landing page should take users to a page with red sneakers, not red sandals. The content on your landing page needs to relate to your ad content too.
For example, if your ad promotes red sneakers for 50 percent off, then your landing page should emphasize that offer. Maybe, for instance, you have a line through the original price and then the discounted price by it in green, bold text. Look at this recommendation from the angle of a reader.
An ad hooks your audience, whether by promising discounted footwear or promoting free quotes, and your landing page helps reel that audience into becoming a lead. It reemphasizes that free quote offer, plus provides additional information on the product or service highlighted in your ad.
Demonstrates transparency and trustworthiness
As a company, it's essential for Google to protect its searchers. That's why Google tries to direct users to relevant, trustworthy, and transparent websites, especially when it comes to ads.
Even if your business already meets these requirements, you can improve on these areas. For example, your website should follow these standards:
Makes it easy for users to find your company's contact information
Provides information on why your business requires user information
Shares what your company does publicly
Offers a clear distinction between paid and organic content on your website
In most cases, your business can improve these areas on your landing page. While it may take some time, auditing your landing pages can have an immense effect on the lead generation performance of your ads. If you're short on time, you can always work with an agency that specializes in landing page design.
Offers easy navigation
When it comes to landing page navigation, Google provides three rules to follow:
Make it easy for people to find the information they need, don't make them search for it
Offer a seamless process for people to request a quote or purchase a product or service
Avoid design elements that interfere with navigation, like pop-ups
If your company doesn't follow these rules, it can hurt the performance of your ad. For example, Google may look at your landing page for those red sneakers and discover that it features pop-ups that stop users from interacting and navigating your landing page. That can lead to a decrease in your ad score, which can result in high cost-per-click (CPC) rates and low conversion rates.
While the success of your ad campaign depends on several factors, your landing page plays a significant role. That's why it's critical to invest in the design of your landing page. Whether you create your landing page in-house or partner with an award-winning agency, make your landing page a priority.
2. Make a fast landing page to generate leads
Whether they're shopping for a new pair of shoes, looking for a tax accountant, or searching for a heating and cooling company, people do not want to wait for your landing page to load. Most users expect websites to load in two seconds or less. Accelerate your Google lead generation efforts by following these steps for a lightning-fast landing page:
Go to PageSpeed Insights
Enter the URL of your landing page
Click Analyze
Review your results and recommendations
In most cases, you will see a technical list of recommendations.

The example below, for instance, recommends that the company eliminates render-blocking resources, as well as serves images in next-gen formats. These suggestions probably require the expertise of your development team, which means you will need to coordinate with them on this initiative.

If you have a developer or development team with limited time, you can expedite the process of improving your landing page speed, as well as your Google lead generation efforts, by working with a full-service digital marketing agency that specializes in page speed optimization and landing page design.
3. Advertise on Google Display Network and Google Search Network
When it comes to attracting leads from Google, you want to focus your efforts on the Google Display Network and Google Search Network. For reference, these are the only channels for running an ad campaign on Google. You want to use both rather than one.
Google recommends using both channels because your ads get to appear in the following locations:
Google search results
Search sites other than Google
Websites relevant to your ad
While your business may decide to only focus on the Google Search Network or Google Display Network, it's worth mentioning that Google recommends this strategy for digital lead generation. If you want to attract more high-quality leads, research using both channels.
4. Target "I-want-to-buy" moments to earn valuable Google leads
In digital advertising, as well as marketing, micro-moments are critical. According to Google, micro-moments define a new way of searching, researching, and shopping. Instead of consumers taking a linear path to purchase, they're creating one-of-a-kind pathways.
That's why your lead generation efforts on Google need to look at the four micro-moments:
I-want-to-know
I-want-to-do
I-want-to-go
I-want-to-buy
If you're looking to generate leads, you must consider which moments offer the most value to your goals. In most cases, I-want-to-buy moments provide the most value because searchers want to make a purchase. Incorporate this micro-moment into your lead generation campaign on Google by focusing on transactional keywords.
These keywords target users with purchase intents, like buying footwear, hiring an HVAC company, or dining at a new restaurant. A few examples of transactional keywords include:
"Emergency HVAC services"
"Wedding caterers"
"Best Italian restaurants in NYC"
While you can research keywords on Google, you can also use Google Ads to discover transactional keywords for your lead generation campaign. When you create your campaign and ad groups, you can manually add keywords and get keyword ideas by entering your website URL, product, or service.

For the best results, use a combination of keyword research tools, including:
Depending on the keyword, your company may see an increase in your CPC. For example, if you target a high-value and competitive keyword, it will have a higher CPC. That doesn't mean your business shouldn't include this keyword in your Google lead generation campaign.
You should, however, maximize the quality or rank of your ad. A few ways to improve your ad's rank include:
Increase the quality of your landing page
As mentioned earlier, your business needs to design a top-notch landing page if you want to generate leads from your PPC campaign. That means creating an intuitive, easy-to-navigate website that offers a seamless experience for users, making it easy for them to find what they want.
For example, if you're an HVAC company advertising its emergency heating and cooling services, your landing page should provide business owners or homeowners all the information they need, like your service area, emergency service hours, and contact information.
It's essential, however, for your company to deliver this information in a way that makes sense.
That's where the expertise of a designer becomes valuable. Whether you create your landing page in-house or partner with a web design agency, like WebFX, a designer can help you build a better landing page.
Make your ad relevant to a person's search
A landing page that doesn't have anything to do with someone's search can ruin your ad campaign, as well as lead generation efforts. If you want to improve your campaign's performance and ad quality, then you need to make your ad relevant.
Make your ad worthwhile to users by thinking about the following:
What problem does your audience want to solve when searching content related to your ad?
What common questions or concerns does your audience have about your services or products?
What does your audience look for in a business in your industry?
Answer these questions, and your team can start to brainstorm ad copy. With this copy, you want to appeal to your target audience's wants and pain points, as well as convey what you're offering, like a product or service.
Improve your click-through rate (CTR)
Google also determines your ad quality by looking at your click-through rate (CTR). Your CTR measures the percentage of people that clicked on your ad.
Google Ads calculates your CTR automatically by dividing your number of clicks by your number of impressions. Increase your CTR by focusing on the above steps for creating a relevant ad and landing page for users. It's also helpful, especially for a long-term campaign, to update your ad copy and ad creatives to continue providing viewers with fresh and compelling ads.
With the above steps, your business can improve your Ad Rank. A high Ad Rank often makes it possible for your company to bid and pay less for a click than competitors. This perk helps your business get more from your advertising budget.
As an example, say you have an average CPC of $2.50. With some updates to your landing page and ad copy, however, you're able to reduce your bid to $1.75 without harming your ad's performance. That's $0.75 in savings. If your ad receives 100 clicks, that's a difference of $75. Your team can then reinvest those savings into your ad campaign, which can help your company earn additional clicks and leads. Those leads can translate into new clients for your business, allowing you to grow your company and revenue.
5. Experiment with targeting options in your lead generation campaigns
Google Ads offers an expansive set of targeting options, including:
Location
Time
Device
Topics
Interests
Habits
If you want to generate high-quality leads from your ad campaign, then you should take advantage of these targeting options. For example, if you're a plumbing business that operates in specific areas, then you should target those locations.

In comparison, an event venue that's looking to earn more leads for its wedding services may target users with a recent interest in wedding, marriage, and event planning topics.
It may even retarget users that visited their service page for weddings.

For the best results from your Google Ads campaign, add targeting options one-by-one. If you select multiple targeting options at once, like topic, interests, and habits, it can become difficult for your team to pinpoint why your campaign starts to underperform.
With a systematic approach, you can discover which additions have the most impact. Plus, you can use your initial campaign data to inform your decisions. For example, maybe you notice that most of your ad clicks happen on the weekend, rather than the weekday, so you update when your ad runs.
6. Run A/B tests to maximize lead generation
Depending on the performance of your ad campaign, your business may benefit from campaign experiments. With a campaign experiment, your team can A/B test different versions of your campaign and ads. For example, you may A/B test a lower or higher bid to see how it impacts the performance of your ad.
Or, you may take a whole new approach to your ad campaign, from the copy to the landing page, to see if the updated strategy delivers a significant difference in results. If you decide to run a campaign experiment, you will need to set a start and end date. Your team will also need to determine how to segment your ad traffic.
For example, you could divide your ad traffic 50/50, or set a different ratio like 30/70. Companies new to Google Ads, as well as PPC advertising, can benefit from partnering with a digital marketing agency, like WebFX, for their campaigns. With our decades of expertise, plus access to machine learning and artificial software, we can help you launch a campaign that generates leads. Even if you're familiar with PPC, an outside perspective can provide tremendous insight.
7. Improve your organic rankings in search results to reach higher-quality leads
If you're looking for a way to generate valuable leads from Google without advertising, search engine optimization (SEO) is a trusted strategy. With SEO, your business (or digital marketing agency) improves your visibility in relevant search results. Meaning, when someone searches for something related to your business, it's your website that appears at the top of search results.
This top spot is immensely valuable. It claims 33 percent of all search traffic, helping your business reach more of your target market, plus take away traffic from competitors.
For example, if you're an HVAC company, you probably want to target searches related to your services. After all, 93% of online experiences begin with a search engine.
If someone searches, "hvac repair services," for instance, you want to appear at the top of those search results. With a competitive SEO strategy, you can earn that first spot. You can start your SEO strategy with the following steps:
Research your audience and what they search for and ask about online
Use keyword research tools to discover keywords or searches to target
Create or optimize pages for keywords, using the keywords throughout the copy
Track your performance with tools like Google Analytics and Ahrefs.
If you're unfamiliar with SEO or work in a competitive industry, it can help to partner with an experienced SEO agency, like WebFX. We, for example, can provide a competitive strategy powered by decades of experience and artificial intelligence (AI) to improve your search visibility and lead generation efforts. With more visibility, as well as leads, your company can build its revenue and its business.
Whether you expand your operations into a new area or hire additional team members, SEO can deliver real and tangible results.
Measuring the metrics that affect your bottom line.
Are you interested in custom reporting that is specific to your unique business needs? Powered by MarketingCloudFX, WebFX creates custom reports based on the metrics that matter most to your company.
Leads

Transactions

Calls

Revenue
Learn More

Want more Google leads?
Today, it's not uncommon for businesses to struggle with lead generation, especially when they're new to digital marketing or advertising. Whether you're looking to take your ad campaign to the next level or launch your first-ever ad, our team of more than 500 lead generation consultants can help.
Browse our landing page design, SEO and PPC services to get started. Or, contact us online!
Sarah Berry is a Google Analytics-certified

Web Marketing Consultant at WebFX

. She's written over 400 articles on digital marketing, covering topics like SEO, CRO, and Amazon. When she isn't polishing her Time Magazine Person of the Year Award, she's spending time with her flock of ducks.

WebFX is a full-service marketing agency with 1000+ client reviews and a 4.9-star rating on Clutch! Find out how our expert team and revenue-accelerating tech can drive results for you! Learn more
Try our free Marketing Calculator
Craft a tailored online marketing strategy! Utilize our free Internet marketing calculator for a custom plan based on your location, reach, timeframe, and budget.
Plan Your Marketing Budget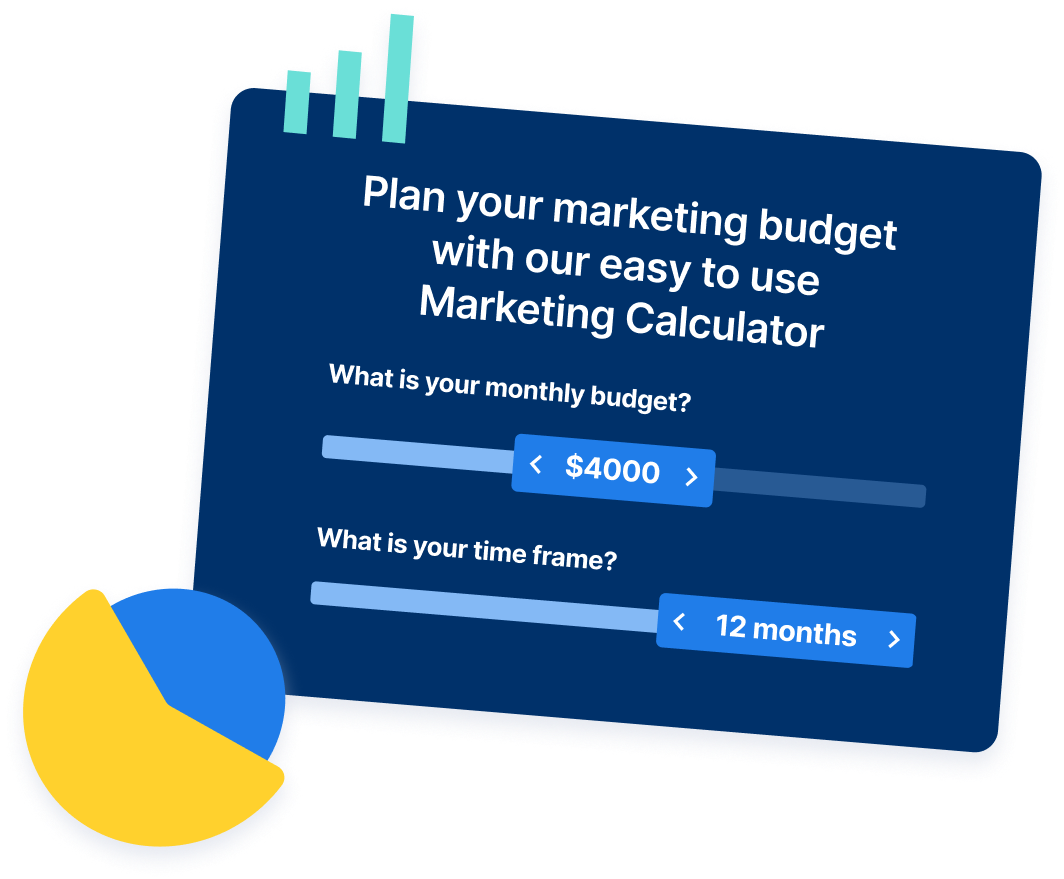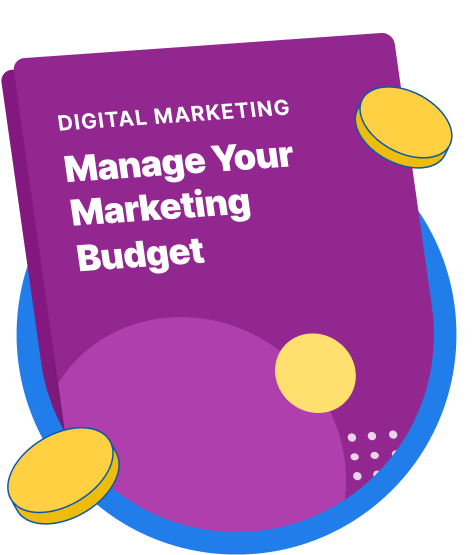 Maximize Your Marketing ROI
Claim your free eBook packed with proven strategies to boost your marketing efforts.
Get the Guide
Try our free Marketing Calculator
Craft a tailored online marketing strategy! Utilize our free Internet marketing calculator for a custom plan based on your location, reach, timeframe, and budget.
Plan Your Marketing Budget