November 15, 2022
9 minute read

Sina is a marketing expert who specializes in SEO, AI, and digital marketing content. With over five years of experience, she's written hundreds of pieces, spanning a variety of topics and industry niches. She loves combining her strong eye for detail and passion for storytelling in her work. You'll find her fruit picking or horse riding at the local farm when she's not writing.
Setting strategic lead generation goals is essential for growing revenue, informing team goals, and monitoring progress.
So then, the million-dollar question is, what goals are you setting to hit your revenue targets?
In this post, we'll cover:

Read on or contact us online to request a free strategy proposal and start generating more revenue.
37% of marketers say that generating high-quality leads was one of their biggest challenges.
We want to decrease that percentage.
WebFX can help you generate high-quality leads with a customized marketing strategy.
Learn More About Lead Generation Services
3 lead stages of the inbound sales funnel
The key to setting specific, measurable, attainable, relevant, and timely (SMART) lead goals is knowing where a prospect is in the buying process. You might also hear these goals sometimes referred to as objectives and key results (OKRs).
That way, you can tailor your company's plans to cater to them at every stage. You can use models like the inbound sales funnel to develop an effective strategy for setting your goals, or objectives and key results (OKRs), and generating leads.
So, before we dive deeper into the list of goals for lead-generating efforts, let's first understand the basics of the inbound sales funnel.
The inbound sales funnel refers to stages that represent a potential client's progress toward purchasing from your business.
There are three stages in the inbound sales funnel:
1. The awareness stage
Awareness is at the very top of the conversion funnel. At this stage, your mission is to increase brand exposure and spark users' interest in your business and products or services.
You solve problems, build credibility, and provide immediate value to potential customers.
As you attract more top-of-funnel visitors to your site, you can start weeding out low-quality leads, leaving behind a smaller pool of prospects with higher conversion potential.
2. The consideration stage
The buyer's journey continues to consideration. In this stage, you qualify leads by answering visitors' queries about products and services and establishing your expertise in the market.
The goal at this stage is to address any concerns or lingering reasons for doubt and to persuade prospects to initiate contact with your company.
3. The decision stage
The decision is the final stage of the buying process. At this juncture, you want to provide leads with the information they need to convert.
Whether it's purchasing from your ecommerce site or booking a meeting with your sales team, you want qualified leads to complete their journeys and become customers.
Our digital marketing campaigns impact the metrics that improve your bottom line.
See More Results

WebFX has driven the following results for clients:

$3 billion
In client revenue

7.8 million
Leads for our clients

5.2 million
Client phone calls
13 key lead generation goals
Now that you understand all three stages of your prospects' buyer journey, you are ready to start setting SMART lead generation goals to help you hit your revenue targets.
Take a look at some goals you can consider for each stage of your inbound sales funnel.
Awareness:
Consideration:
Decision:
Measuring the metrics that affect your bottom line.
Are you interested in custom reporting that is specific to your unique business needs? Powered by MarketingCloudFX, WebFX creates custom reports based on the metrics that matter most to your company.
Leads

Transactions

Calls

Revenue
Learn More

Lead generation goals for the awareness stage
1. Boost your site's traffic
Site visitors make up the top and bottom of your lead generation funnel. The more visitors you have to your website, the higher your chances of making an impact, gaining qualified leads, and building new connections. Greater exposure means more prospective customers.
Example: Boost our monthly website traffic to 10,000 monthly visitors by Q2 2024.
2. Earn more email subscribers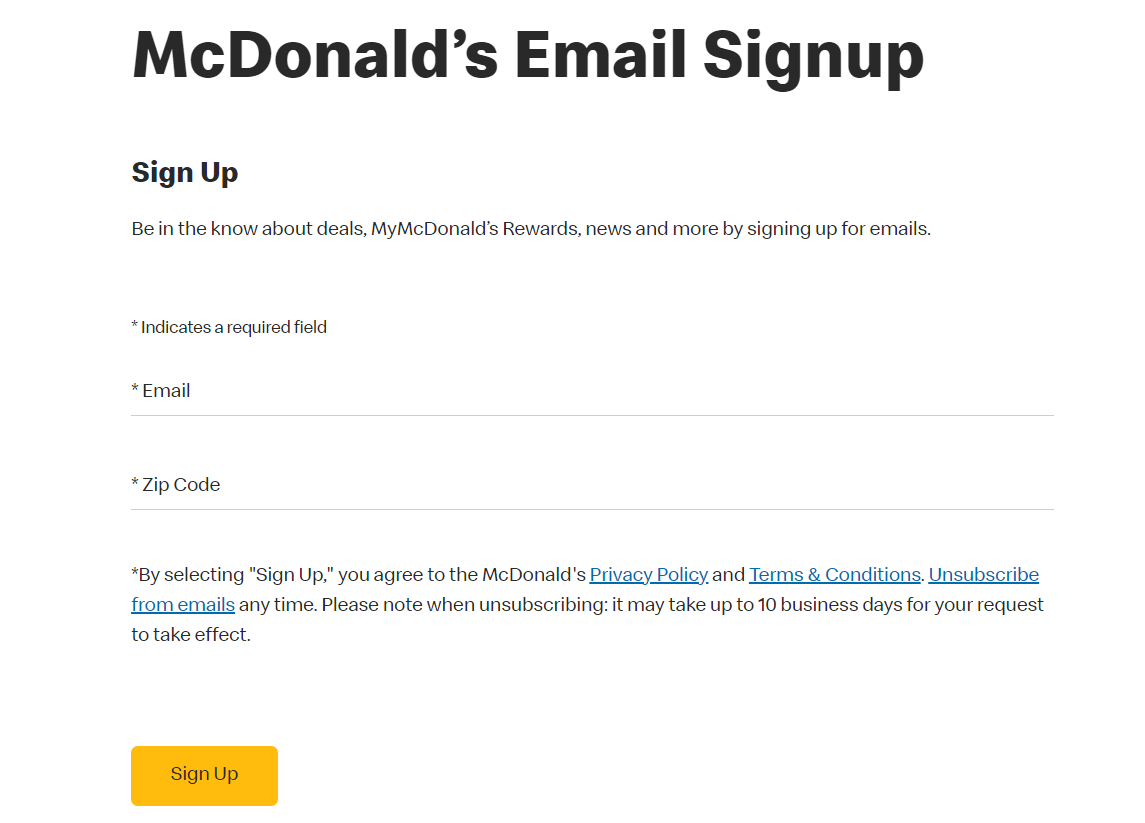 You can't expect to drive prospects down the last stage of your funnel without first drawing enough attention to the top. Sending out email newsletters is a great way to get your message directly to your target audience, improve brand awareness, increase website traffic, and generate leads.
Example: Reach 50,000 newsletter subscribers by the end of 2024.
3. Grow your blog follower base
A blog is a great way to showcase your expertise in your industry and provide visitors with practical, helpful content.
Gaining more blog followers establishes your company as an industry expert and strengthens your brand's credibility with your audience.
Having a sizable following on your blog serves as a solid groundwork for your other social media profiles, as your readers can easily share your posts and drive traffic back to your site from social networks.
Example: Grow our blog follower base by 15% YoY.
4. Gain more social media followers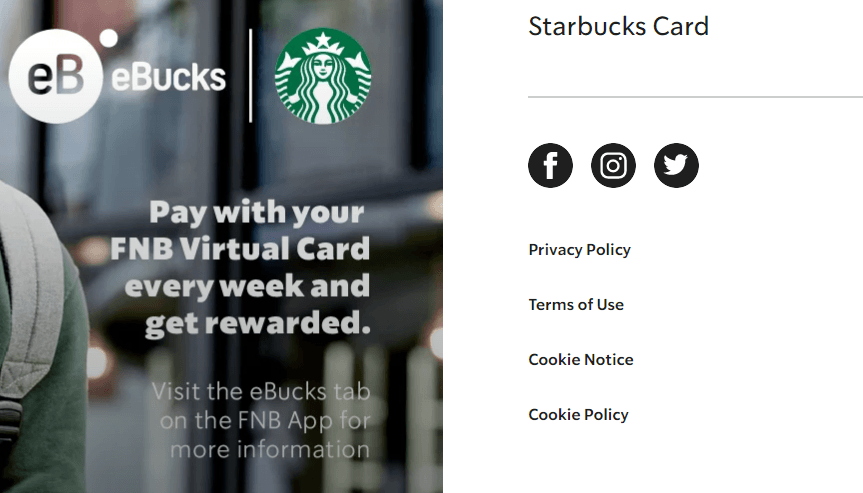 An increase in the number of your social media followers equals a larger potential audience you can reach with your marketing, which means more prospective consumers.
With more social followers, you have the potential to convert more followers into hot leads and eventually paying customers.
Example: Grow our LinkedIn corporate page to 1000 followers by the end of Q2 2024.
Growing your social presence with WebFX is a walk in the park.
"WebFX allows growing your social media platforms to be stress-free! They are knowledgeable and adapt to your company needs!"
Learn More About Our Social Media Services

5. Drive more social shares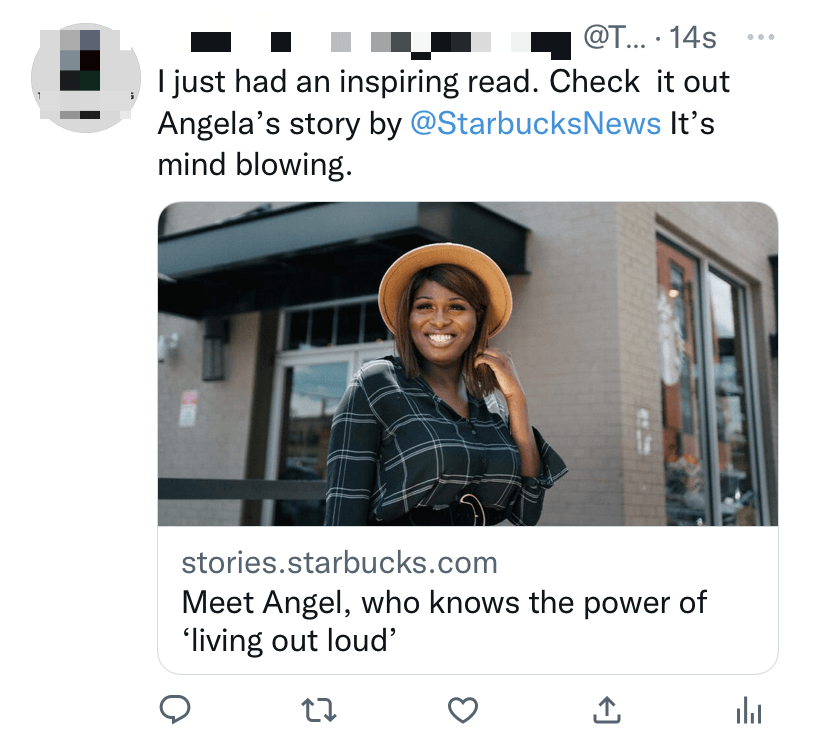 The quantity of social shares measures the extent to which site users share your marketing materials across their networks of friends and acquaintances.
In addition to extending your content's reach, social shares boost your site's visibility in search engines. If people like what you've published and share it online, Google will take notice.
Example: Earn two retweets for each blog post you share on Twitter in 2024.
Goals for the consideration stage
6. Increase your email open rates
An email open rate is the percentage of recipients who actually open your message, compared to the total number of emails you sent. Your email open rate is a good indicator of how valuable it is to the recipients.
The engagement rates of your marketing efforts will likely improve when your email open rates rise — which is also a great opportunity to drive more people back to your site to convert.
Example: Obtain a 25% average email open rate for all newsletters in 2024.
Time to Level Up Your Sales
Our long list of services helps you grow every aspect of your business with marketing strategies that are proven to increase bottom-line metrics like revenue and conversions.
In the past 5 years, we've managed more than 12.9 MILLION transactions across our client base.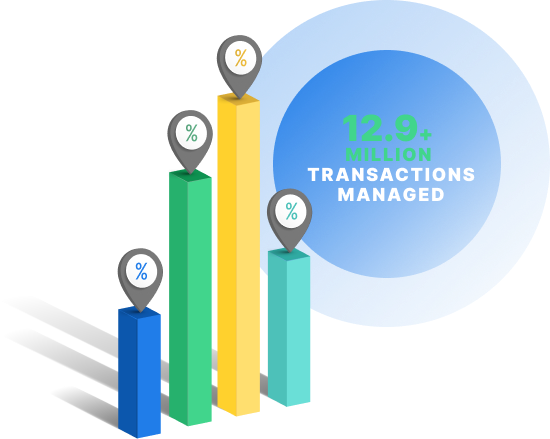 7. Improve your email click-through rates
An email click-through rate is the proportion of recipients who interact with the message by clicking on a link inside the email.
Usually, this means the receiver is interested in what you have to offer. Your likelihood of converting more leads to paying clients increases as your click-through rate rises.
Example: Achieve a 15% increase in email click-through rates in 2024.
8. Boost sales qualified leads (SQLs)
As leads progress further down the funnel, your sales team will deem select leads SQLs, or sales qualified leads.
These leads are extremely valuable since they've expressed interest in your offerings, and they fit your B2 ideal customer profile (ICP). Boosting SQLs can ultimately help you drive more conversions and revenue, while earning more loyal customers.
Example: Increase SQLs 10% YoY.
9. Improve the positioning of the call-to-action (CTA) buttons and banners on your website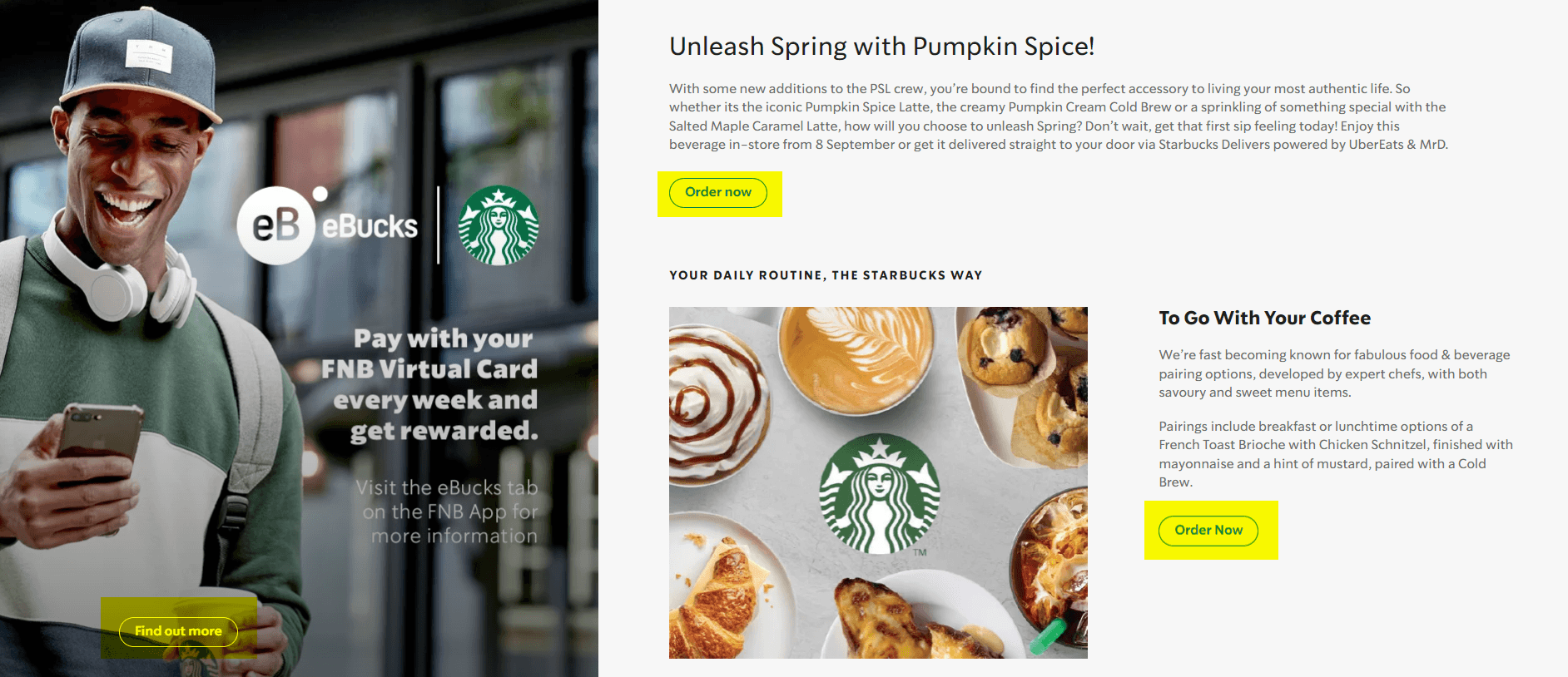 It's no secret that CTA buttons are the bread and butter of lead generation. Setting a goal to improve the positioning of CTAs on your site is essential to reducing choice fatigue and confusion, guiding readers' actions in accordance with their goals, and increasing conversions.
Example: Add two clear CTAs on every website page by the end of 2024.
Goals for the decision stage
10. Increase your website conversion rate
When you aim to improve your website's customer base, it's always best to ensure that it has conversion-boosting features like contact numbers, click-to-call buttons, and add-to-cart buttons — increasing the likelihood that your quality leads will become paying clients.
Example: Gain 10 new clients from our website in 2024.
11. Boost social media sales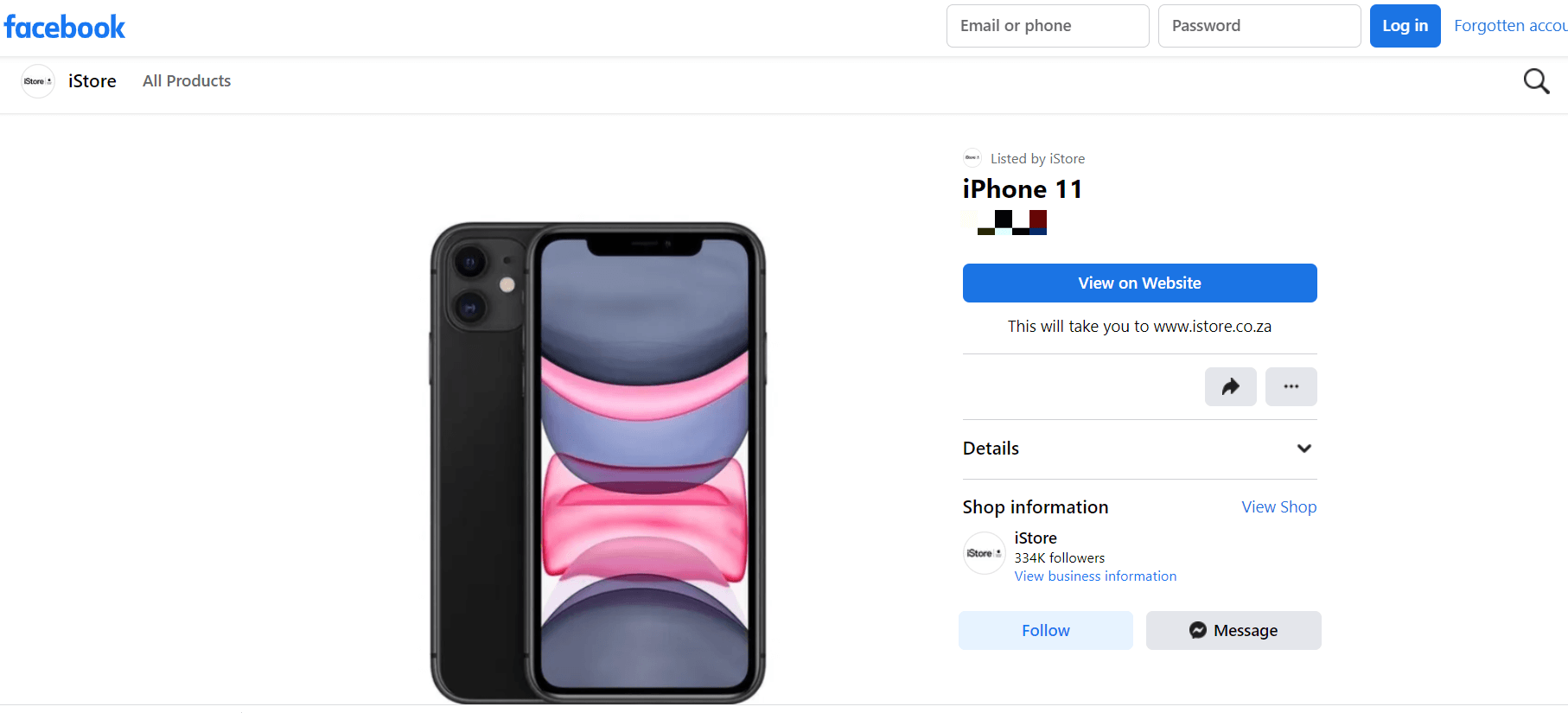 You can set a goal to boost the number of users who discover your business through social media and become paying clients. This technique is the holy grail for measuring the success of your social media marketing initiatives, sponsored posts, affiliate and partnership campaigns, Facebook and LinkedIn ads, and more.
Example: Generate 15 sales from social media platforms in 2024.
12. Increase email marketing sales
You can aim to increase the number of new clients that discovered your business via promotional email campaigns. This model is best for evaluating the success of your newsletters and email marketing campaigns.
Example: Gain 15 customers from our marketing emails in 2024.
13. Increase overall customer conversion rate
In addition to earning more leads from individual marketing channels, you'll also want to pay attention to your overall customer conversion rates.
Take note of the channels that drive the most qualified leads for your business. That way, you can funnel your spend into the top-performing marketing channels.
Tools like Google Analytics, as well as other in-app tools and software like our MarketingCloudFX suite, help paint a fuller picture of your overall conversions and top channels.
Example: Earn a 5% conversion rate for inbound marketing efforts in 2024.
Meet MarketingCloudFX:
One platform tracking countless metrics and driving stellar results.
Learn More About Our Proprietary Software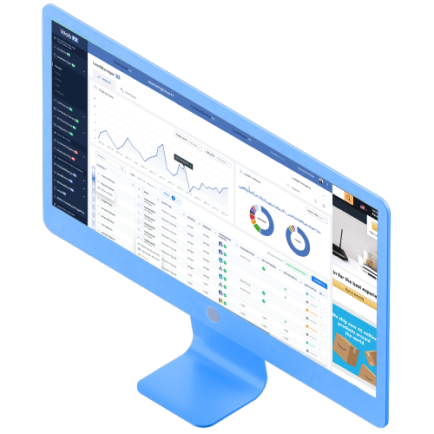 Now that you know what you want to achieve with your lead generation efforts, you must keep tabs on your progress and make adjustments to ensure that you meet your goals.
The more success you have in generating leads, the more your business will flourish and expand.
Track your progress to ensure you're on pace to achieve each goal
Ensure that you track your campaigns' performance by compiling and analyzing data to learn more about what's working, what needs fixing, and the return on investment (ROI) of your initiatives.
Every lead generation strategy requires close monitoring and analysis to be effective.
The easiest way to track leads is by using a customer relationship management (CRM) system like Nutshell. This way, you know that the data you rely on for lead tracking is updated and available for use.
It's not just useful for keeping tabs on sales but also for managing the sales pipeline.
Setting realistic goals and tracking your progress will allow you to pivot spend into the campaigns and strategies that drive the best results.
Refine your inbound marketing funnel for more leads and revenue growth
Is your marketing funnel leaking leads? We can help you fix it. Our expert team is ready to assist you in closing those gaps and start generating more leads and revenue.
Check out our digital marketing plans online and give us a call at 888-601-5359 to speak with a strategist.
Sina is a marketing expert who specializes in SEO, AI, and digital marketing content. With over five years of experience, she's written hundreds of pieces, spanning a variety of topics and industry niches. She loves combining her strong eye for detail and passion for storytelling in her work. You'll find her fruit picking or horse riding at the local farm when she's not writing.

WebFX is a full-service marketing agency with 1000+ client reviews and a 4.9-star rating on Clutch! Find out how our expert team and revenue-accelerating tech can drive results for you! Learn more
Try our free Marketing Calculator
Craft a tailored online marketing strategy! Utilize our free Internet marketing calculator for a custom plan based on your location, reach, timeframe, and budget.
Plan Your Marketing Budget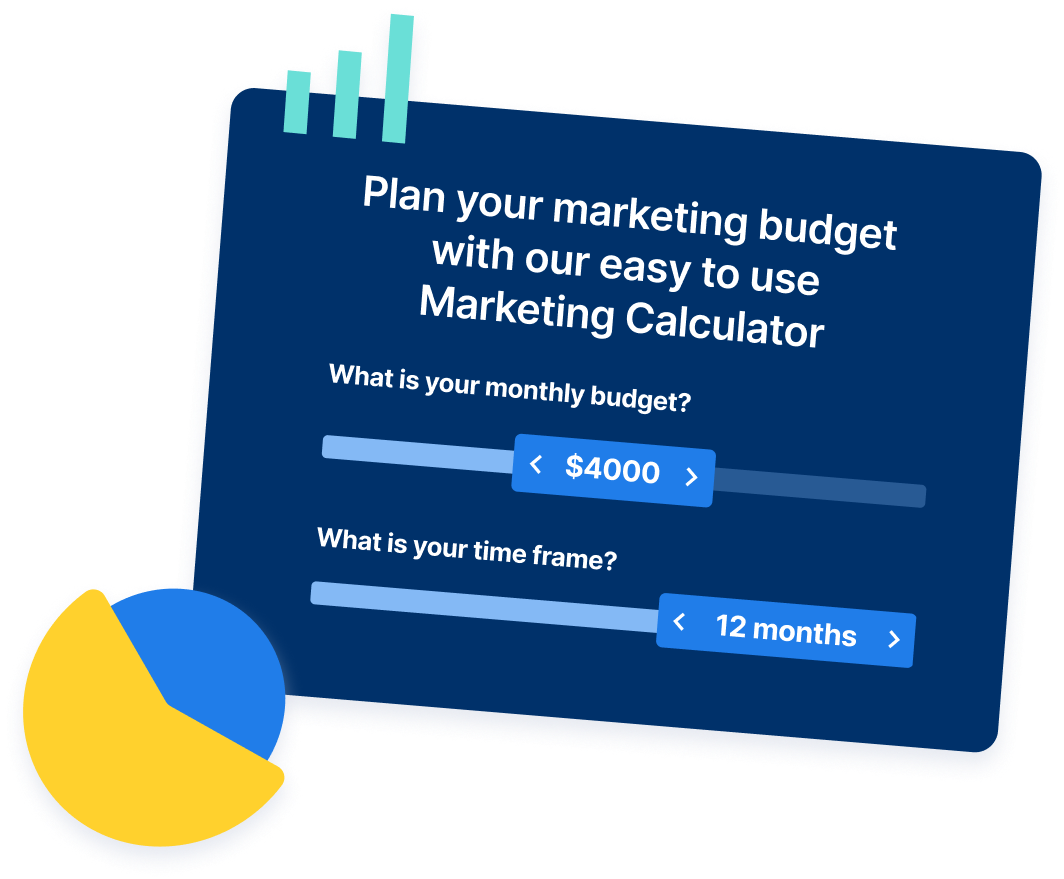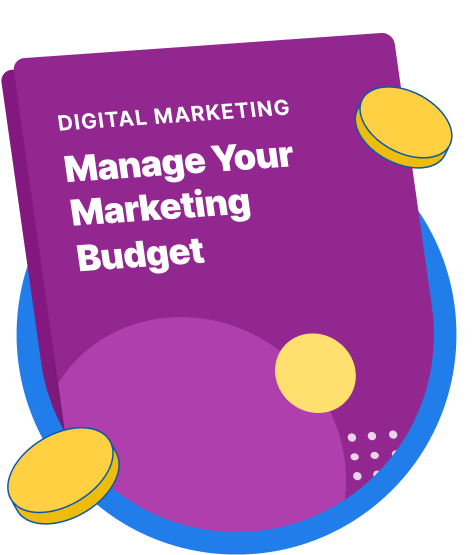 Maximize Your Marketing ROI
Claim your free eBook packed with proven strategies to boost your marketing efforts.
Get the Guide
Try our free Marketing Calculator
Craft a tailored online marketing strategy! Utilize our free Internet marketing calculator for a custom plan based on your location, reach, timeframe, and budget.
Plan Your Marketing Budget