Lead Generation for Manufacturers: 7 Practical Tips
How can you attract more manufacturing leads?
It's a question every manufacturing company needs to know the answer to. While traditional manufacturing lead generation strategies efforts may fall flat, digital marketing offers a new and effective way to attract qualified leads to your business.
How can you use digital marketing for manufacturer lead generation? Keep reading for seven tips for generating qualified industrial leads for your manufacturing business.
See how we can help you GROW YOUR BUSINESS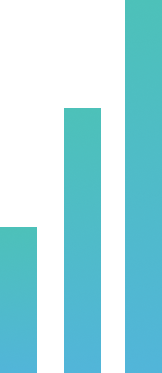 Want a custom lead generation strategy from an experienced digital marketing agency?
At WebFX, we specialize in manufacturing lead generation. With more than 7.8 million leads generated in the past five years for our clients, as well as more than 25 years of experience, we're the trusted choice for manufacturing companies worldwide. Contact us online to speak with an experienced strategist about our lead generation services.
7 ways you can generate manufacturing leads
Get insight into how our agency (or your in-house team) can generate qualified manufacturing leads with these seven tips!
1. Design your site with conversion in mind
This is the simplest, most reliable way to get leads online, yet a lot of manufacturers don't take full advantage of it. They never encourage visitors to take actions that will immediately move them into the sales funnel, and instead sit back and wait for one to pick up the phone and call.
This is a big mistake. If you don't encourage visitors to take action, they won't — it's as simple as that. But if you do, you can turn your site into a valuable source of new leads.
For instance, you could have a contact form on your homepage where potential clients can immediately ask questions or request a quote and get a call or email in return. And if they're not quite ready to contact you, you can also include an email subscription form so they can sign up to receive weekly or monthly communications.
2. Create a useful infographic
What better way to show off your manufacturing expertise, as well as encourage people to contact you, than to share an infographic? Well-researched and well-designed infographics can explain anything from the way raw components come together to form a finished product to interesting facts and figures about your manufacturing niche.
There are many freelancers online who can help you design and create infographics, and once you've established a working relationship with one, you can begin to share original graphics on a regular basis. This will attract site traffic, and if you've followed the first tip above, this can translate directly into leads.
3. Run strategic PPC campaigns
Pay-per-click, or PPC, advertising campaigns are a budget-friendly way for you to stay on top of your game as a leading manufacturer. Whether you want to reach potential clients or new employees, you can use the advanced targeting options available in most platforms to get your ads in front of the perfect audience. Plus, you'll have the opportunity to set your own price range, so with proper management, you'll have complete control over your budget.
If you're not familiar with using PPC ads for industrial lead generation, we recommend starting with Google Ads. Google has truly simplified PPC, and they can assist with suggested keyword generation. That being said, it's still a good idea to work with an experienced campaign manager who can help you create ads and manage your bids.
4. Encourage your clients to leave reviews
Has your manufacturing company been reviewed yet on any relevant websites? If not, you may want to reach out to some of your loyal, satisfied clients and see if they'd be willing to give a review. Consumers trust the words of other consumers much more than companies, so genuine reviews can be a huge help in building your online reputation.
Not sure which sites you should focus on for online reviews? See where your competitors are being reviewed! If they're on a particular site, you probably want to be there, too.
5. Host a webinar
Do you have something you could share with people who might one day become customers? If it's substantial enough, it could warrant an online webinar. Webinars are free events that usually take place during the day, although you may want to experiment with different times to see which works best for your target population of attendees.
You can use several webinar hosting sites. Some are free, but they limit the amount of people who can attend, and they vary in quality. If webinars are something that you feel strongly about as a lead generation route for your manufacturing company, you should consider investing in a monthly or yearly subscription to a webinar provider.
After the webinar is over, you can have a video of it available at your site for free, as long as visitors provide you with their emails and names. This allows you to use the webinar twice for your online lead generation!
6. Share your expertise
You'd be surprised how many manufacturing business leaders never give out interviews or seek out opportunities to share their expertise online. While it may seem like a strange idea, it can be done rather effortlessly. For instance, if you notice that there's been a big news story on something relevant to your industry, send an email to a reporter who has been writing about it and offer to contribute.
This isn't a guarantee that they'll publish what you say, or that company's site will get a valuable link, but it's a low-cost, possibly high-impact way to get noticed. Plus, the reporter or radio personnel may keep your information and use you as a go-to source.
7. Be active on social media
Let's say that your manufacturing company makes boxes of all sizes, and you've been pretty diligent about monitoring social media. You notice that a start-up business makes a post about not being able to find affordable but eco-friendly packaging for their product. This is a great opportunity to reach out and see if you can be of help!
Never underestimate how powerful doing something like this can be. It's a very personalized touch, and could net you a significant profit.
WebFX knows manufacturing.
"Working with WebFX, everything is very organized and strategic. We're only a year into our partnership, and our expectations have definitely been met."
— C.H. Reed, Industrial Solutions and Services
See the Testimonial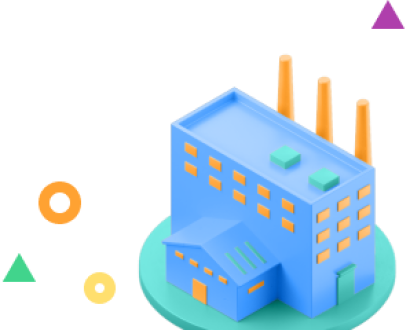 Get manufacturing lead generation services that deliver
At WebFX, we offer a turnkey solution to manufacturing lead generation because we're a full-service digital marketing agency. That means we offer digital marketing services and digital advertising services, which allows your company to work with one trusted partner for all your lead generation needs.
Our services for generating manufacturing leads include:
All our services include a custom strategy, dedicated account manager, and regular reporting.
Why choose WebFX for manufacturing lead generation?
At WebFX, manufacturing companies choose us for a few reasons, including:
Decades of experience
Experienced digital marketers
Custom strategies
We also maintain an impressive client retention rate of 91%, emphasizing our commitment to our clients and their businesses. When you partner with WebFX, you work with someone that's passionate about your company and its success.

We measure our success by how much we WOW our clients.
Bill Craig
Webfx president
Get started with lead generation for manufacturers
So, how will you keep your lead generation for your manufacturing company going? If the Internet isn't part of your current strategy, it's time to revisit your marketing plan.
For more information on how your manufacturing company can generate leads online, contact us today! Our talented team of Internet marketing and SEO experts is more than happy to help you grow your business.