Digital Marketing for Lead Generation
The biggest goal of any digital marketing strategy is generating new leads that will ultimately become customers or clients. A strong digital presence is a great way to reach your audience, but you need to maximize your opportunities to turn site visitors into leads.
It can be challenging to figure out which methods will bring you the most leads, and the ones that work best depend on your business' needs and brand. So how can you determine which will bring you the highest quality leads for your investment?
On this page, we'll cover five of the best digital marketing strategies for lead generation. Call us at 888-601-5359 to speak with a strategist about lead generation services and digital marketing services from WebFX, or keep reading to learn more about the channels you can use to generate quality leads for your business.
Our digital marketing campaigns impact the metrics that improve your bottom line.
See More Results

WebFX has driven the following results for clients:

$3 billion
In client revenue

7.8 million
Leads for our clients

5.2 million
Client phone calls
1. Search engine optimization (SEO)
Search engine optimization, or SEO, is one of the most effective ways to reach your target audience. It involves improving your site's rankings in search results for specific keywords and phrases, which helps your audience find you when they're looking for services or information.
It's especially important when you consider that 75% of people don't go past the first page of results when they use search engines like Google. This means it's important for your website to appear among those first few results in order to attract traffic from users searching for the services you offer. Even if you're on the second page, many people won't see your website.
There are a few key steps you'll need to take to start using SEO for lead generation.
Keyword selection
The first step in creating an SEO strategy is choosing the keywords you want to target. You want to reach users as they search for information, but that requires knowing what exactly they're searching for.
SEO involves optimizing for specific keywords and phrases — so how do you choose which ones to target in your strategy?
To figure out your keywords, you will need to conduct keyword research. The first step of keyword research is to brainstorm a list of possible keywords. This will give you an idea of the types of keywords you want to use.
You should also aim to choose keywords that are "long tail," or have three or more words. For example, if you're trying to reach clients for a plumbing company, you would want to use keywords like "plumber in Harrisburg PA" rather than "plumbers."
Long tail keywords are a much better option than short, broad keywords because they indicate a more clear search intent. Users conduct specific searches when they want particular results — meaning your business is more likely to be a fit for what they are seeking.
You want to focus on long-tail keywords because there is less competition. Since your keywords are more specific, fewer businesses are using them. This makes it easier for your business to rank higher for those keywords.
You can use a variety of free tools to figure out which keywords are best for your strategy. One of the most popular options is a Chrome extension called Keywords Everywhere. This tool shows the search volume and competition level for any given keyword, which can help you make more informed decisions.
Optimization
SEO is an ongoing process and there are many steps you can take to boost your presence in search engines. Google looks at hundreds of factors when delivering results for any given search.
Still, some elements make a larger impact than others — and these are three areas you can focus your effort to boost your visibility and generate more leads.
On-page optimization
On-page optimization is important for bringing users to your site. One of the most important aspects of on-page optimization is utilizing keywords
If you are trying to rank for a keyword, you'll want to use that keyword throughout the page. This can be in the title, meta descriptions, headings, and in the text. This shows search engines what your pages are about so that they can rank them accordingly.
Link building
Search engines want to provide their users with the best possible results, which means they want to direct them to reputable, trustworthy websites. They determine each site's trustworthiness based on their backlinks.
These are links to your content on other authority sites. This shows search engines that other site owners see your site as worthy of sending traffic to. So the more links you have from reputable websites, the more trustworthy Google and other search engines will see your site.
This builds your website's credibility, and as a result, improves your rankings in search results. This increases your visibility in search engines and will help get you closer to your lead generation goals.
User experience
Your website needs to provide a positive user experience. User experience impacts how much time visitors are willing to spend on your site, and you can improve it by making sure certain aspects of your website are running well.
Page speed
Users hate slow loading pages. If a page doesn't load within seconds, users will return to the search results and pick another business. This means you could potentially lose business to your competition if your website is running slow.
To check your page speed, you can use Google PageSpeed Insights to see how well your page is running. It will make suggestions for your page on how you can fix it and make it run faster. A robotics company using digital marketing, for instance, might discover it needs to compress its images to improve page speed.
If you want to improve your page's speed, you can also check out page speed services from WebFX.
Design
Your website's design has a big impact on users' perception of your website. It is the first impression they get when they view your website.
It is important that your website is modern and clean. An outdated or unattractive website will turn users away. They want to see sites that are updated and modern.
You'll want to choose colors that reflect your business and use them consistently. People will associate these colors with your business. A consistent and modern design will keep people on your page longer.
Navigation
Once you have your well-designed website, you'll need simple navigation to go with it. Navigation plays a huge role in keeping people on your website.
You don't want people to struggle the information they are seeking. Your navigation should be simple and easy to use. This will create a positive experience on your site and keep users on it longer.
These factors, along with some others, impact your website's ranking because they affect your bounce rate. Your bounce rate is when people leave your site immediately and return to the search results. When your website runs well, you can lower your bounce rate and keep people on your site longer.
2. Pay-per-click (PPC) advertising
Pay-per-click (PPC) advertising is another great way to generate leads for your business. These are paid advertisements that appear at the top of search results for specific keywords and phrases.
PPC utilizes keywords like SEO, so you'll need to determine which ones you want to target with your campaigns. These keywords will trigger your ads to appear in search results.
How does PPC work?
PPC operates on a bidding system, in which advertisers bid the amount they're willing to pay for every click to their website for any given keyword.
Much like SEO, you'll want to focus your efforts on long tail keywords. The more specific your keyword, the less competition you'll face — and the less you'll pay for each click.
You bid, along with your quality score, will determine the placement of each ad. Your ads can start attracting traffic as soon as you launch your campaign, but you'll only pay when a user clicks one and visits your site.
How can PPC help your business?
PPC is great for generating new leads because it attracts qualified traffic. In fact, PPC visitors are 50% more likely to make a purchase than visitors from organic search.
These ads are effective because they allow you to target users who search phrases with clear intent. Users who are trying to find the best company to fit their needs will be much closer to conversion than general searchers.
3. Content marketing
Content marketing is another effective strategy for lead generation. Not only does it attract more credible leads, but it also gives you the opportunity to improve online visibility.
When most people hear the term "content marketing," they think of blogging — and though blogging is a great option, there are many other formats, including long-form articles, videos, infographics, and online guides.
As long as you're providing valuable information, you're using content marketing. Your content should be helpful, in-depth, and related to what users are already seeking.
Content marketing is beneficial because it makes your business an authority in your field. When users see you are posting helpful information, they'll trust that you are good at what you do. This builds your audience's confidence in your business.
You can also draw potential leads in by posting helpful information. When they find useful pages, they may check out other parts of your website. This can help them learn more about your business and potentially become a lead.
Content is effective because it allows users seek out information, instead of interrupting them with advertisements. When you draw visitors to your site with blog posts, videos, and other content, you put the decision in the hands of the customer.
When you have interesting content on your site, visitors will also spend more time on each page. Google looks at how long users are on your pages, and when they see that people spend a lot of time reading your content, this sends a positive signal and tells them people find your pages helpful. This can have a positive impact on your rankings.
4. Email marketing
Did you know that email has the potential to earn you $44 for every $1 spent? That's a potential ROI of 4400%! Although it's one of the oldest forms of digital marketing, email is still one of the best ways to gain and nurture leads. Email marketing makes it easy to reach people and turn them into leads.
The first step of email marketing is building a subscriber list. You can do this by adding signup forms to various pages on your website, like the header, footer, or pop-ups. As a caveat, you should never buy email lists. The majority of people in those lists won't be interested in your products or services, and your emails will be marked as spam or sent to the trash — which is not only a waste of your budget, but can harm your overall campaigns if email platforms start to see your emails as spam.
When people voluntarily opt into hearing from you, they are much more likely to enjoy hearing from you and eventually convert. So once you have a list, you can begin sending these subscribers information. This can include information about sales, new products and services, or links to your content. You can test a few different types of emails to get a sense of what your audience likes, and adjust your strategy to be more effective over time.
With programs like EmailMarketingFX, you can easily create, send, and track the success of your email campaigns. You can see how people interact with your emails and use that information to make data-backed decisions for future emails.
Email marketing is a great way to convert leads, especially when you consider that sixty-one percent of consumers enjoy weekly promotional emails. This means that email presents a huge opportunity for your business to reach and convert valuable clients.
5. Social Media
Social media is another effective way to connect with leads. There are many platforms available today, but some of the most popular for lead generation are Facebook, Twitter, and LinkedIn. It's important that you know your target market so you can figure out which platforms they use frequently and reach them on those platforms.
Social media offers many opportunities for your business. You can start by sharing all the important information users need to get in touch with you, including hours of operation, address, and other contact information.
You can share any content you create, including blog posts and articles. Social media is also great for sharing pictures, videos, and anything else that gives an inside look at your company. This can help you show off your company culture and give your brand a personality online.
When you're available on social media, it's easy for users to engage with and share with other users. This extends your reach further and helps you draw more leads to your website.
When you use social media, you can connect with your target audience, build relationships, and convert your followers into leads. Then, you can maintain a presence in their social feeds until they're ready to convert and become customers.
We foster and form long-term partnerships so that your business has long-term results.
Over 90% of WebFX clients continue partnering with us into year 2 of their campaign.
Hear from Our Happy Customers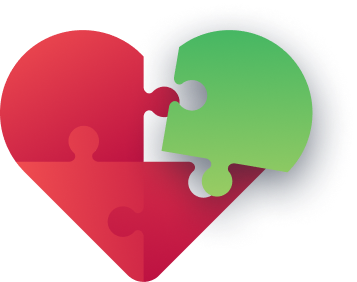 WebFX is a top lead generation company
If you're ready to start gaining more valuable leads, WebFX can help. We're a full-service lead generation agency and digital marketing company with experience in bringing our clients success. To date, we've driven over $3 billion in sales and over 7.8 million leads for our clients.
When you partner with us, we'll create a customized lead generation strategy that fits your business. You won't get a cookie-cutter plan that is exactly what your competitors are doing. We'll take the time to get to know your business and create a tailored approach to reaching and converting your audience.
Our team is made up of 500+ experts, all of whom can contribute years of experience to your campaigns. You won't need to work with multiple vendors because we have everything you need to get the results you want online.
Learn more about lead generation services from WebFX
Ready to start generating more qualified leads for your business? Contact us online or call us today at 888-601-5359 to speak with a specialist.
We look forward to hearing from you!