If you want to help grow the online presence of your farm, lead generation for farms is one of the best ways to do so. Lead generation strategies will help you effectively obtain more leads for your agricultural business, but which lead generation methods are best for your farm?
On this page, we'll provide you with three lead generation strategies you can use to help your farm grow. If you want to learn more about how to implement these lead generation strategies for your farm, contact us online or call us today at 888-601-5359 to speak with a strategist about our lead generation services.
Our digital marketing campaigns impact the metrics that improve your bottom line.
See More Results

WebFX has driven the following results for clients:

$3 billion
In client revenue

7.8 million
Leads for our clients

5.2 million
Client phone calls
1. Use pay-per-click (PPC) advertising to obtain more leads that convert
Pay-per-click (PPC) advertising is one of the best lead generation strategies for your farm. PPC ads are paid advertisements that appear at the top of the search results when users search for keywords that relate to what your farm has to offer. These ads are incredibly effective at driving leads for your business.
Keep in mind that "leads" can mean something different for every business. For example, a lead for an HVAC company might be a telephone call from a customer wanting to learn more.
For your farm, however, lead generation could be simply enticing someone to visit your farm, encouraging users to call to learn more about what you offer, or getting users to visit your farm physically.
You should gear your PPC ads toward whatever kind of lead you're looking to capture.

To get started with PPC ads, you'll start by selecting keywords for your ads. Keywords trigger your ad to appear in relevant search results — so when users search for a keyword that you're targeting, your farm's website has a chance of showing up in search results. If you want leads to find your farm, you must choose the right keywords to target with your ad.
Keyword research will help you find relevant keywords for your listing. When you conduct keyword research, focus on long-tail keywords as opposed to more general keywords.
Long-tail keywords contain three or more words. An example of long-tail keywords includes "pumpkin picking near Harrisburg, PA." or "apple picking farms near Harrisburg, PA." These long-tail keywords are specific and tell you exactly what your audience hopes to find.
You want to choose long-tail keywords for your PPC ad because they generate more valuable leads for your business.
If you used a keyword like "pumpkin," it'd be harder to know what someone wants to find. Your audience may be looking for a pumpkin patch, a picture of a pumpkin, or recipes for pumpkin-flavored food.
Once you select your keywords, you'll bid for your ad's placement. You must first set your maximum bid. Your maximum bid is the amount you're willing to pay each time someone clicks on your ad.
When you conduct keyword research, you'll get an idea of the average cost per click for your keyword. This will help you choose the right bid amount.
Once you've selected a bid amount that fits your marketing budget, that bid, and your quality score will determine your ad's placement. As soon as you have your ad's placement, you can launch your campaign.
PPC ads are an excellent opportunity for your farm to reach more leads interested in your business. These ads attract people who are most likely to visit your farm or buy your products. Did you know that PPC ad visitors are 50% more likely to purchase products than organic visitors?
If you're looking for a lead generation strategy that will help your farm earn more valuable leads, invest in a PPC advertising campaign.

Hear What It's Like to Work With WebFX!

"We have enjoyed and benefited from our growing relationship with WebFX. The communication is strong, the results speak for themselves, and things are often fixed without us even having noticed they were off to begin with. We are grateful to have their support and guidance as we work on SEO, website traffic, campaigns, content, and more."
Agriculture
2. Invest in social media advertising to obtain more farm leads
PPC ads aren't the only place you can run advertisements for your audience. Social media platforms are an excellent opportunity for you to reach new leads that haven't found your farm yet.
While social media platforms offer organic opportunities to reach and engage people, their advertising programs are one of the best ways for you to reach new people. These social media ads allow you to reach people on these platforms.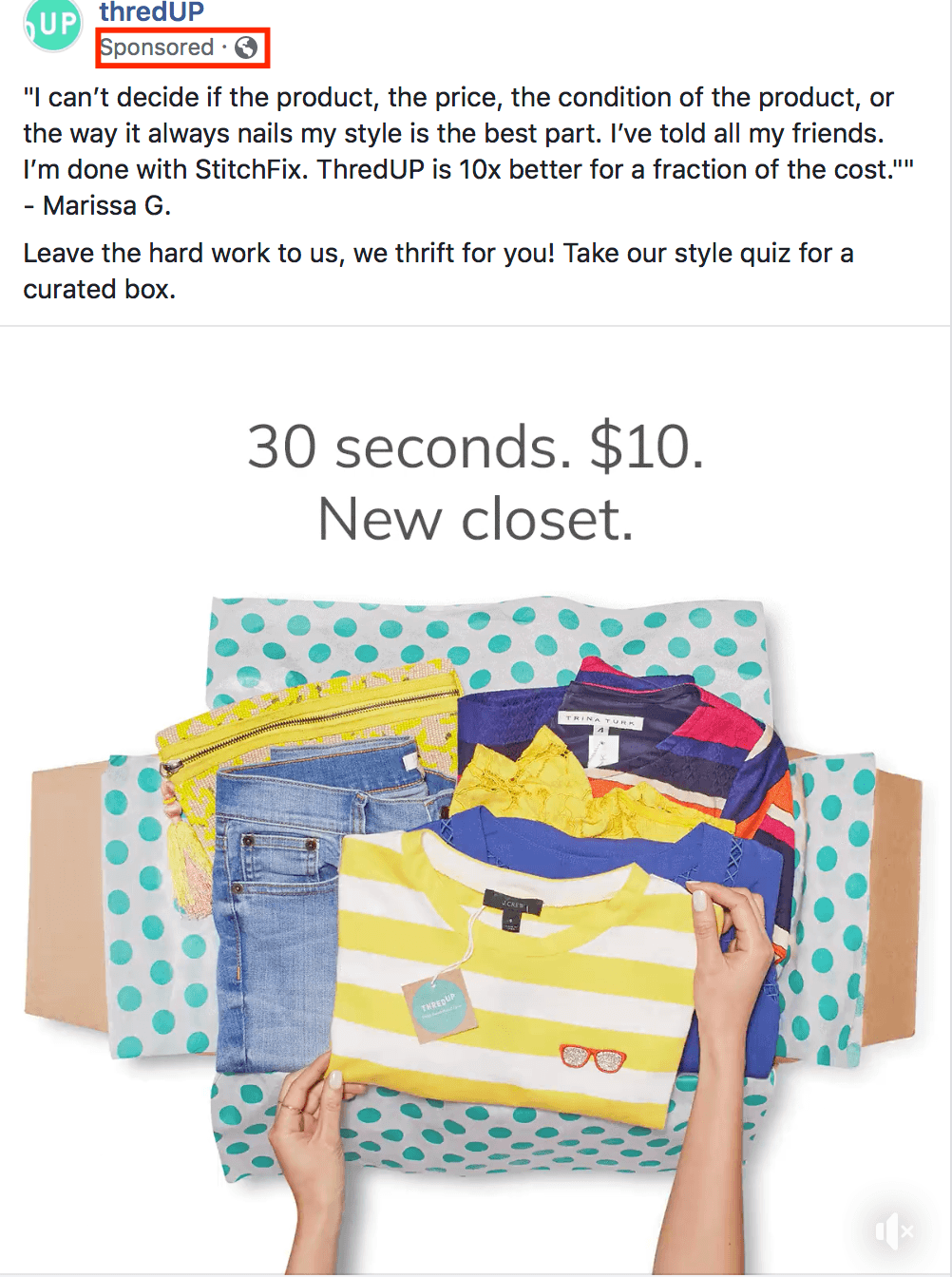 To get started with creating social media ads, you must establish your platform. There are multiple popular platforms you can choose from, including:
Facebook
Twitter
Instagram
Pinterest
LinkedIn
You'll want to look at the demographic information of social platforms to see where your audience is likely to engage.
Once you have your platform(s) selected, you can check out their advertising program. Every platform provides different advertising formats you can use to reach new leads.
For example, Facebook offers a variety of ad formats to help you grow your farm online. You can run:
Photo ads
Video ads
Carousel ads
Canvas ads
Dynamic ads
As you can see, you have a variety of options for the type of ad you can run on Facebook's platform. These ad format options will vary, depending on what social channel you want to advertise on. For instance, Instagram, a photo and video-based social platform, only offers photo and video ads.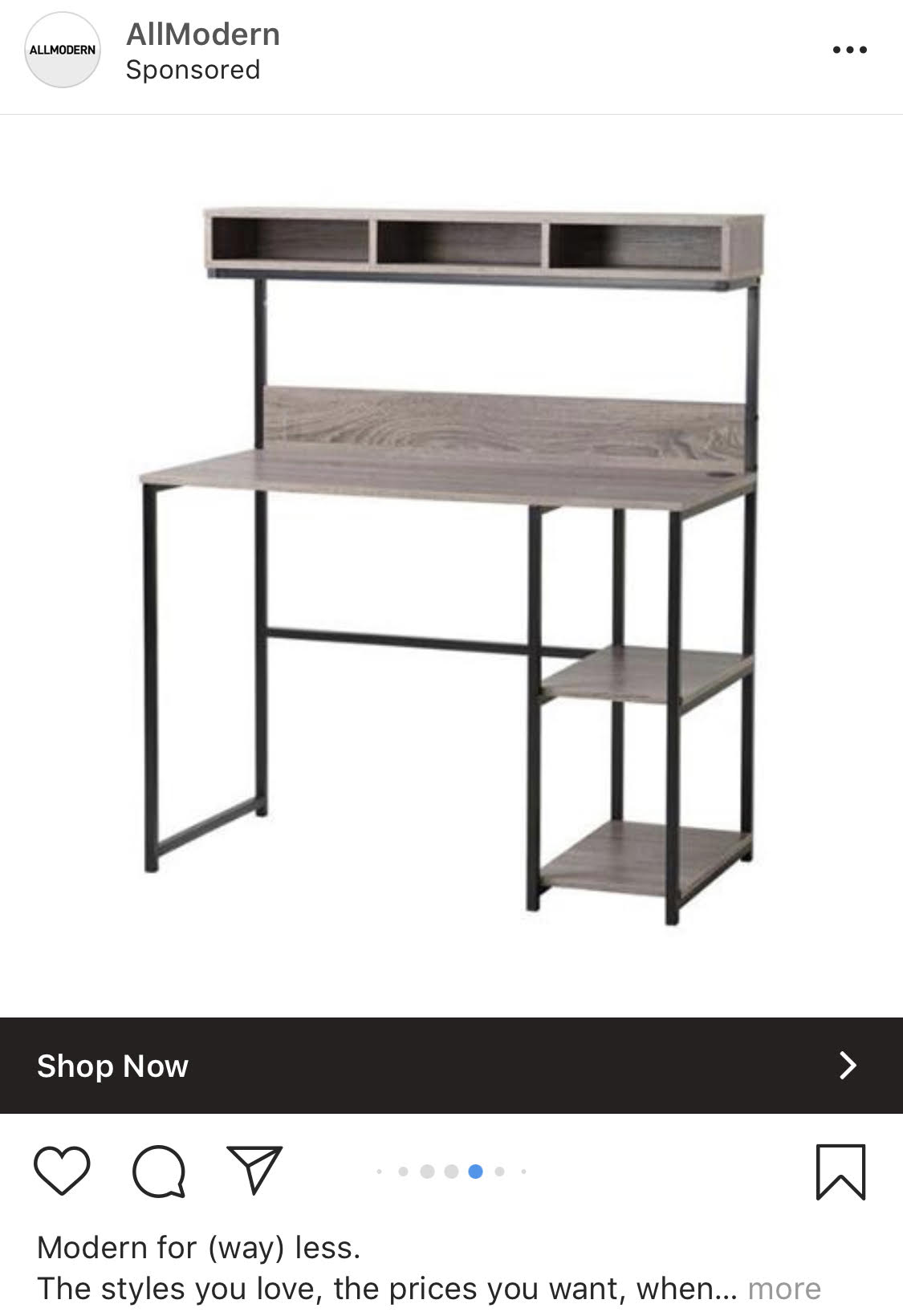 One of the best features of social media ads is targeting capabilities. Platforms like Facebook have very refined parameters that allow you to target leads more precisely.
When you have more precise targeting, you spend your budget more wisely. You advertise your farm to leads that are the most interested and attract them to your business.
By investing in social media advertising, you'll help your farm generate more leads.
3. Use email marketing to build a referral program
As you look more into lead generation for farmers, you'll find that email marketing is a valuable strategy to generate leads for your farm. While most people think of email as a lead nurturing strategy, there are plenty of opportunities to use this strategy for lead gen as well.
To get started with email marketing, you need a list of subscribers. You can obtain subscribers organically by adding an email sign up bar to your site or asking for emails when people visit your farm. While there are options to buy paid email lists, these "leads" won't pan out as most emails end up in spam folders.
Once you have your list of subscribers, you'll start sending them tailored content. Every person is interested in your farm for different reasons. Whether it's strawberry picking, pumpkin picking, or Christmas trees, people have different motives for wanting to visit your farm.
You must tailor your email to fit your audience's interests.
When you personalize your audience's email experience, you provide them with a positive experience. You build a positive reputation with your subscribers and keep them coming back to your farm.
By building this positive association with your audience, you can implement an email referral program. Email referral programs encourage your current subscribers to reach out to people who they think would be interested in your farm.
Referral programs typically offer benefits to both the person who refers someone and the person referred. For example, you may offer a free pumpkin if the designated person signs up for your email list. It's an excellent way for you to earn new leads that will visit your farm.
Start generating more leads for your farm with a lead generation plan
If you want to grow your farm online, invest in lead generation for your farm. A strong lead generation plan will help your farm gain new customers. It's an excellent way for you to continue to grow your business online.
At WebFX, we have over 25 years of experience, generating leads for our clients. In the past five years, we've driven over 7.8 million leads for our clients. You can count on our team of experts to help you create a lead generation plan that grows your business.
If you want to learn more about how you can generate new leads for your business, contact us online or call us today at 888-601-5359 to speak with a strategist about our custom lead generation plans.