Lead Generation Terms and Glossary You Must Know In 2023
Lost in conversations about lead generation terms? Get up-to-speed with this resource library, which serves as a lead generation glossary. Find the terms that confuse you and get easy-to-understand definitions, so you can participate and engage in conversations about your company's lead generation strategy. Browse the library now!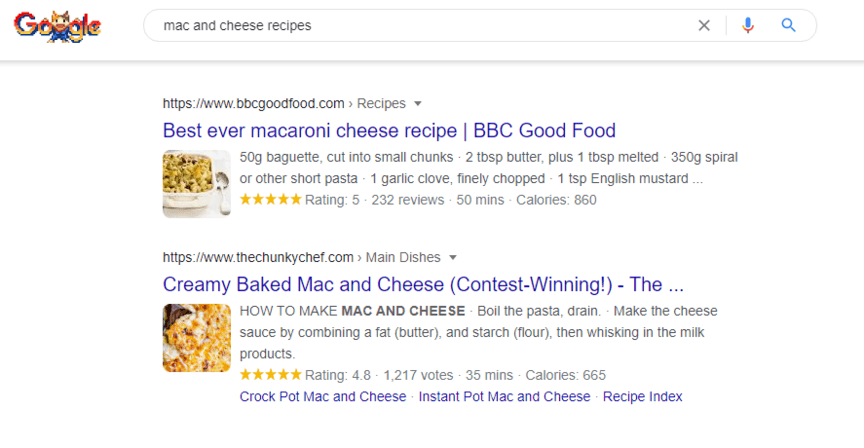 Glossary
Home What Is B2B Lead Generation? Strategies and Tips to Grow Your Business Lead generation is essential for any B2B business to attract more clients and increase sales. An effective lead generation strategy can help you attract qualified leads and […]
Expand your lead generation vocabulary
Ready to learn some key lead generation terms? Get up-to-speed with this lead generation vocabulary and find the definitions you need!
Check out these key 19 lead generation terms to know!
B
B2B lead generation is the process of developing interest in your products and services through various marketing strategies that will result in conversions and sales for your business from other businesses.
B2C lead generation is the process of developing interest in your products and services through various marketing strategies that will result in conversions and sales for your business from consumers.
Buyer personas are semi-fictional representations of your ideal customer. Defining a buyer persona is dependent on market research and real data about your existing customers. They typically include job titles, demographic factors, and lifestyle attributes. By creating a buyer persona, you can attract website traffic that has a higher probability of converting.
BOFU is the last stage in the sales funnel where the buyer is evaluating where to buy a product or service. At this stage, users typically need a nudge from you to complete their journey. Free trials & consultations, product demos or discounts can close the deal.
C
One of the most important factors in lead generation (and lead generation vocabulary) and lead nurturing. The CTA refers to a button or link that encourages the user to visit a landing page to become a lead. This typically exists in a button or link that literally 'calls out' the user to take action. A good CTA states the value proposition so the user knows what to expect.
CTR is a percentage showing how often people who view your ad click on it. CTR is calculated using the number of clicks your ad receives divided by the number of times your ad is shown.
Conversion path
The conversion path is a description of steps a lead takes before becoming a customer. The process begins with a lead visiting your website and ends in a conversion.
Conversion rate is the number of people who complete a desired action, whether completing a form on a landing page or buying a product. You determine your conversion rate by taking the number of people who completed the action and dividing it by the total number of people who visited that page. A low conversion rate typically indicates the page needs optimization.
D
Domain Authority is a score that predicts how likely a website is to rank in search engine result pages (SERPs). This score is dependent on many factors, but this score influences your credibility and trustworthiness. It's important to note that Moz developed DA — not Google or another search engine — and that search engines do not reference DA scores directly.
G
Gated content is content that people can access by providing information in exchange. Some common examples of gated content are whitepapers, ebooks, case studies, guides, and reports. Gated content is also non-downloadable through consultations, product demonstrations, and free trials.
L
Landing pages are web pages a user lands on after clicking on an ad –– these pages typically contain a form used for lead generation. These pages provide users with more information than what was provided in the ad. You can capture visitor information for future engagement and conversion.
A lead refers to someone who shows an interest in your business. With lead generation term, the goal is to capture these leads, so you can market to them and turn them into sales. Strategies like email marketing are great for capturing leads.
Lead capture form
Critical to any marketing campaign, a lead capture form (like LinkedIn lead gen forms) grabs people's information to become leads. Visitors fill this out by sharing their contact information to gain something in return, like email updates or gated content.
Lead generation is the process of identifying potential customers and generating their interest in a business's brand, products, or services. This can be achieved through inbound and outbound marketing techniques.
Lead scoring is the technique of assigning leads a score based on factors like demographic attributes, behaviors, and web activity. You score leads to send high-priority leads to your sales team. Lead scoring enables your sales team to focus their attention on leads more likely to convert.
Lead nurturing is the process of building relationships with qualified prospects, regardless of their position in the sales funnel or readiness to buy. This process purposefully engages your target audience by offering them relevant information and maintaining a sense of delight in every stage of their journey.
M
MQLs are leads deemed likely to become a customer over others. These prospects aren't ready to buy yet, but are likely to buy in the future. The qualification for MQL is based on marketing intelligence and behaviors with your brand.
Middle-of-funnel contains prospects in the middle of the sales funnel. These leads have a sufficient level of brand awareness and knowledge, but are still considering a purchase. They're warm leads, but still need nurturing to convince them to convert.
S
Unlike MQLs, these leads have been deemed worthy of a direct sales follow-up from the sales team. SQLs have been researched and vetted to ensure that your sales and marketing teams are on the same page regarding the quality and volume of leads you're asking to follow up.
Your sales funnel is the progression your company tracks while generating, qualifying, and closing leads throughout the sales and marketing lifecycle. In simpler terms, the sales funnel is the journey leads go through to becoming customers. Understanding the potential stages customers go through helps you build a stronger marketing strategy.
A hole in your marketing funnel will drain your sales.
Learn how to patch it with our free tool.
Fix Your Marketing Funnel

SMB lead generation refers to attracting interested customers and turning them into leads for small to mid-sized businesses. A lead already has a certain level of investment in your business, so your marketing is more effective on them.
T
TOFU contains prospects in the beginning stages of the sales funnel and the first step in a buyer journey. This stage is where leads are generated, so they contain cold, unqualified leads. You're primarily bringing brand awareness to this set of leads.
V
The value proposition refers to the unique value you provide to your target audience to make you irresistible and different from your competitors. It's the promise to consumers of what you'll deliver.
Browse more glossaries
Check out these resources to complete your lead generation vocabulary:
Want to keep building your lead generation, plus digital marketing dictionary?
Join Revenue Weekly, and get the latest information about digital marketing in your inbox, so you can bring new knowledge to your company's meetings, discussions, and more!
Start generating more leads for your business
Now that you know these critical lead generation terms, you have a great base knowledge to help you start building your lead gen plan. But if you're feeling overwhelmed trying to grasp everything you need to know about lead generation, WebFX is here to help.
With over 25 years of experience driving leads for our clients, you can feel confident we'll craft a lead generation strategy that helps your business grow online. In the past five years alone, we've driven over 7.8 million leads for our clients.
Ready to earn more qualified leads that turn into revenue? Contact us online or call us today at 888-601-5359 to speak with a strategist about our lead generation services!