Lead Generation Services for B2B Companies
Before your B2B company can sell its products and services, it has to have qualified and interested leads. Attracting these leads can be easier said than done, and requires a strategized plan for lead generation for bringing them to your business and encouraging them to convert.
There are many ways to go about doing this, but the tactics that are most effective depend on your business model and industry. And because it takes a lot of time and effort to generate qualified leads, your initiative can't be done ad hoc.
You need to spend the time to determine the best ways to reach your target audience, provide the right information, and encourage them to consider working with you. This process can be challenging, but on this page, we'll discuss everything you need to take into consideration for B2B lead generation.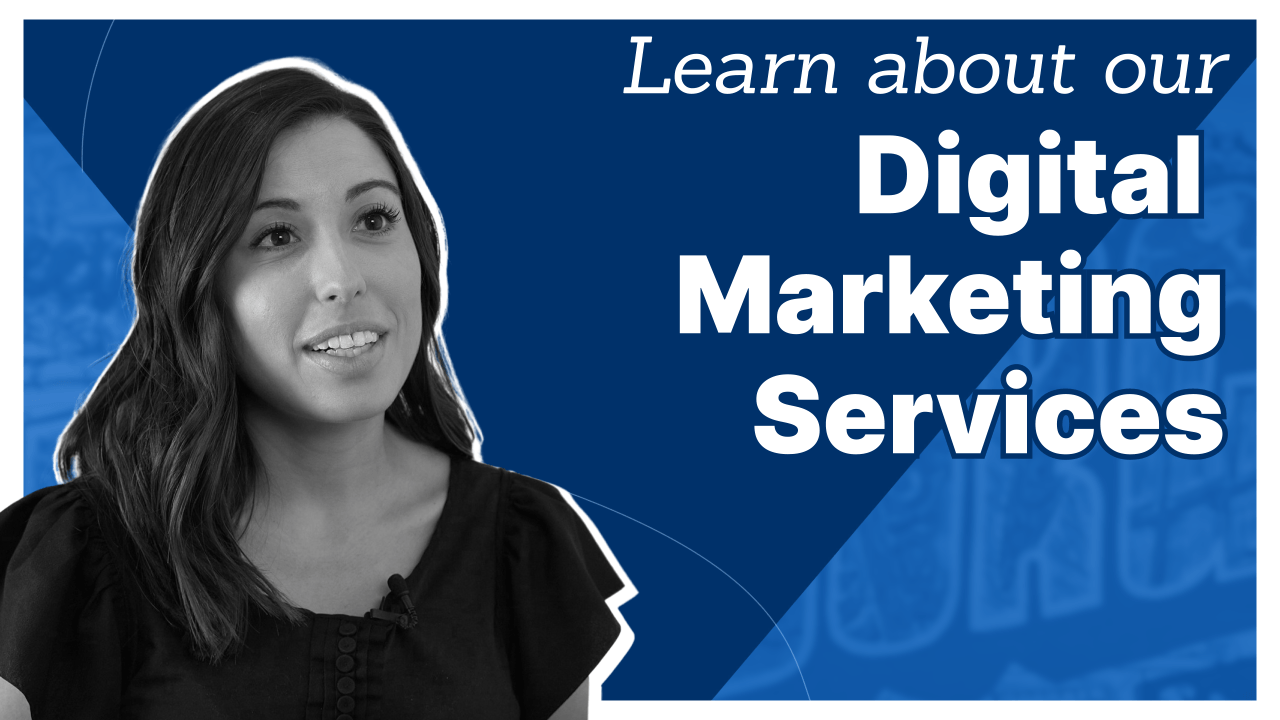 If you want to talk to a strategist about earning more leads online, give us a call at 888-256-9448. Whether you need a lead generation strategy for your Tampa business or digital marketing services in Richmond, WebFX is here for you.

Want to earn more leads online?
Cross-channel management
A good lead generation campaign spans a broad range of channels, from search engine optimization (SEO) and social media to email marketing to content marketing and PPC for B2B businesses. The only way to manage them all is from one central location.
With the right channel management tool, you can keep all of your digital lead generation campaigns on track.
Your lead management platform should be flexible and scalable to adapt to your needs at any given time. That means the ability to manage a number of strategies and measure their results side-by-side.
Don't just focus on the channels you're using now, though—select a tool that incorporates any you're even considering. As potential customers change their behaviors, your lead generation strategies will have to follow suit, and you won't want to have to switch platforms just to accommodate them.
Testing and optimization

You know exactly what kinds of offers will catch the eye of potential customers… or do you?
Before the Internet came along, B2B marketers could only guess what would work and move ahead, always wondering if there was a better way to phrase the calls to action or describe their products and services. Today's testing tools let you try out all of your ideas and then optimize your campaign for the best results possible.
Choose a solution that enables A/B testing or, if you prefer, multivariate testing. Use these features regularly, measure results, choose the higher-performing variation, and then move on to the next test. Over time, you'll generate more leads and convert more of them into customers.
Segmentation
No two businesses are alike, but they can all be grouped together based on different criteria. Location, size, industry and other classifications make it possible to reach the most viable prospects for your business—as long as your lead generation program is set up to help you choose and target the most profitable market segments.
Use segmentation tools for targeted campaigns promoting specialized products or services. You can also use them to test the effectiveness of different offers on different segments and determine whether one segment is more amenable to your products and services than another.
When combined with personalization tools, segmenting features will help you get the best response from numerous segments and subsegments of your target audience.
Our digital marketing campaigns impact the metrics that improve your bottom line.
See More Results

WebFX has driven the following results for clients:

$3 billion
In client revenue

7.8 million
Leads for our clients

5.2 million
Client phone calls
Automation
In a typical online lead generation program, multiple programs are running simultaneously across several channels all day, every day for the life of the campaign. If all of this were done by hand, you'd need a lot of people to manage it—and hope they have the free time and the memory to do it exactly as you planned.
Fortunately, you don't have to do it this way if you have a reliable automation platform at your disposal.
Automation helps with two important functions. First, it allows you to follow up in real time to a response to your lead generation campaign. Second, it lets you schedule key tasks, even when no one is in the office, so you can reach potential customers on the right channel at the right time.
Tracking and reporting
How well are your lead generation efforts working? Which channels are bringing in the most potential customers? Which industries or C-level executives are responding? You need to answer these questions if subsequent campaigns are going to yield good results. A good tracking and reporting program will answer them for you.
Choose a solution that provides real-time reporting as often as you need it, whether every day or every week. Also, make sure it provides detailed reports on each response, including channel, actions taken, device used and behavior before and after the call to action.
This will give you a clearer idea of how people respond to your offers, which you can use to optimize subsequent campaigns.
Lead nurturing
B2B transactions are never quick or simple. If you want to begin a relationship that lasts over several years and generates million in revenue, you're going to need to spend a lot of time talking to decision makers before they decide to say yes.
That's why you need to think carefully about your company's lead nurturing process—and then map out a step-by-step process that will convert more leads into customers.
A good lead nurturing platform will give you a full view of each lead, where they are in the process, and a host of tools for reaching out and converting them—including many of the B2B lead generation services listed above, such as email automation, funnel reporting and testing.
Want to generate more leads?
If lead generation is one of your B2B company's top priorities, then a strong lead generation strategy is a must. Whether you bundle a set of solutions in-house or hire an outside agency to manage the process, make sure your lead generation program is using all of the services listed above for maximum efficiency, cost-effectiveness and conversions.
At WebFX, we have years of experience creating successful lead generation strategies for our B2B clients, and we'll do the same for you. Contact us today to speak with a strategist!