Marketing can involve a lot of work. Unfortunately, you have a limited number of employees at your company, as well as a limited amount of time in each day. That means it can be hard to get everything done in the time you want, especially since so much time can get eaten up by mundane, repetitive tasks.
The good news is that it doesn't have to be like that. Marketing automation tools like Marketo, along with plenty of Marketo alternatives, can help lighten the load by performing many of those mundane tasks for you, freeing you up to do other things. But while Marketo is a well-known automation tool, maybe you'd rather use something different.
That's why, in this blog post, we're going to look at a handful of alternatives to Marketo, all of which are as good — or better — at automating your marketing tasks. The tools we'll look at include:
Keep reading for a brief overview of each one!
1. Nutshell
Price: Starting at $16 per user per month (10 seats included for MarketingCloudFX Foundation clients)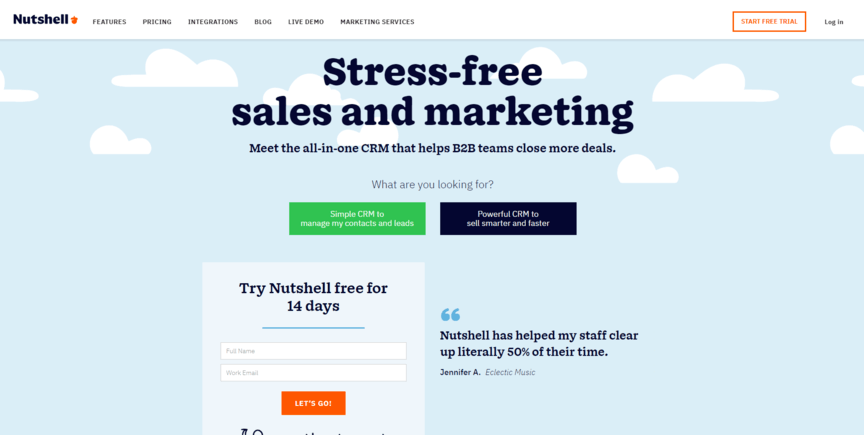 The first item on our list, and one of the best automation tools out there, is Nutshell. Nutshell is a customer relationship management (CRM) platform. That means it primarily exists to help you gather and organize information about your customers, but it also includes a handful of marketing automation features.
Because Nutshell is a CRM, it also offers plenty of features beyond automation. You can keep track of your leads as they move through the sales pipeline, and you can also use the data you gather from them to create customized reports on just about any sales metric of your choosing.
Nutshell even offers a 14-day free trial of their platform so you can see for yourself what it does before you commit to buying it.
2. Customer.io
Price: Free, or $75+ per month for additional features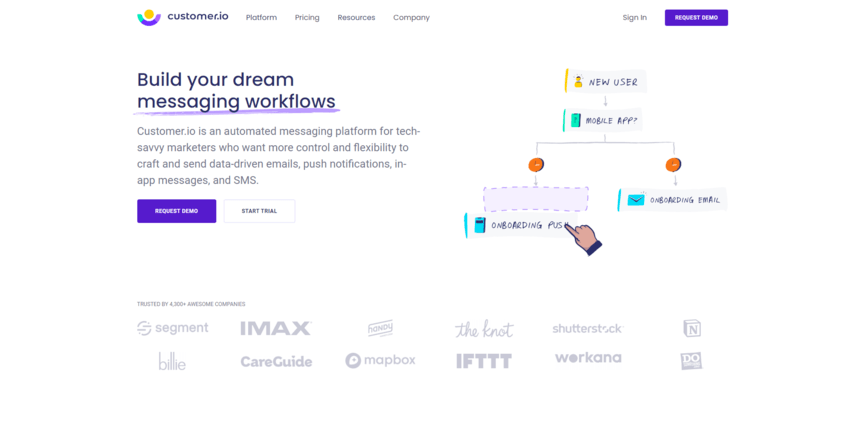 The next alternative to Marketo on our list is Customer.io. Customer.io is the perfect marketing automation tool if you want something simple and lightweight. It doesn't throw a billion features at you at once, causing you to become overwhelmed — it just sticks to the basics.
Those basics include automation for email, SMS, push notifications, and more. You can set up messages across each of those platforms to send out to users whenever they take a particular action, freeing you from having to do it manually each time.
On top of all that, Customer.io is incredibly intuitive and customizable. The interface is very easy to navigate, even for first-time users. Once you get familiar with it, you can also customize the dashboard in numerous ways.
3. HubSpot
Price: Free, or $22.50 per month for additional features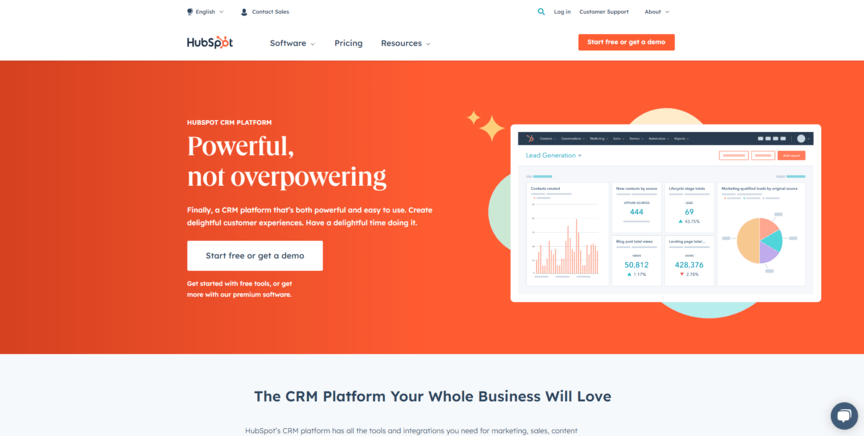 HubSpot is another excellent marketing automation platform. With the HubSpot Marketing Hub, you can automate all the same things as Customer.io — email, SMS, and more — quickly and smoothly.
HubSpot is often cited as a great option for a well-rounded platform. It's not overly complicated, but it's not too simplistic, either. It offers an engaging dashboard with plenty of features but keeps things navigable and user-friendly.
If you want something a bit more advanced than Customer.io but nothing packed to the gills with features — just something middle-of-the-road — HubSpot might be the best option for you.
4. Salesforce
Price: $25+ per user per month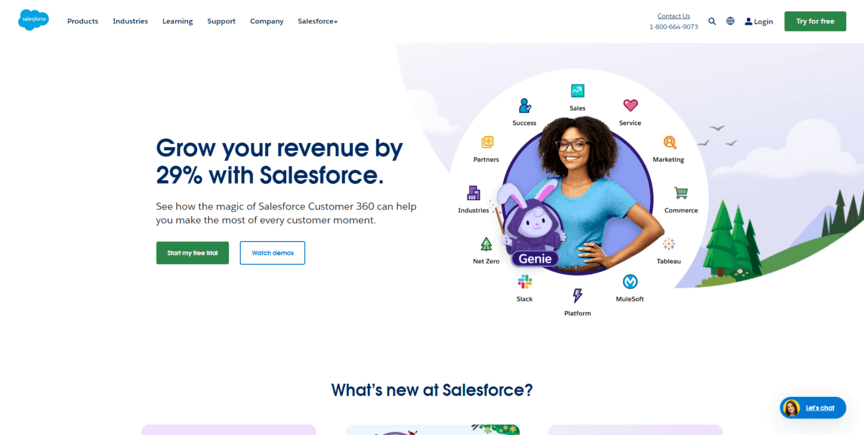 One of the most widely used Marketo alternatives is Salesforce. Like Nutshell, Salesforce is a CRM. Sales automation is one of its biggest features — it can help you automate lead categorization, email marketing, and more.
The main benefit of getting Salesforce is its CRM capabilities. You should consider getting a CRM anyway, so if you also want some marketing automation tools, you might as well get them together in one platform.
Salesforce offers a staggeringly large number of plans, from the inexpensive Sales Cloud Essentials plan to the high-end Salesforce Pardot Premium plan at a whopping $15,000 per month. That means you have an incredibly wide price range to choose from, fitting almost any budget.
5. Optimizely
Price: Based on custom quote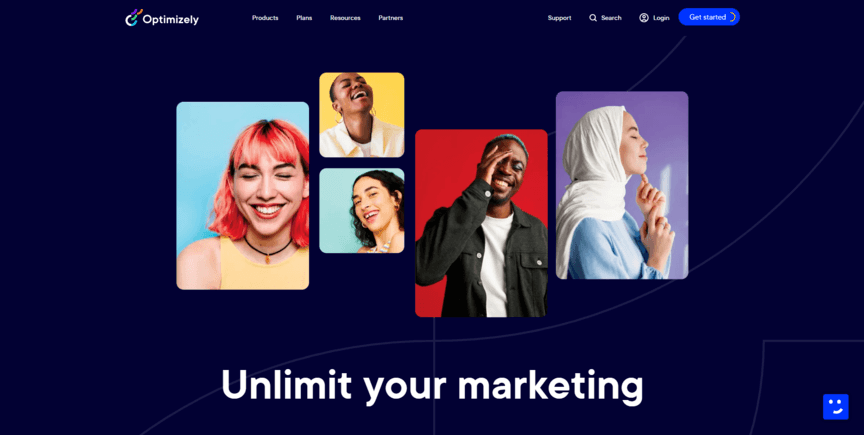 Optimizely is one of the biggest names in the marketing world, and for good reason. Optimizely offers a wide variety of marketing technology (martech) options, handling everything from data analytics to A/B testing. It should come as no surprise, then, to hear that it also offers automation capabilities.
Optimizely is particularly good with email marketing automation, just like the previous tools on this list. Additionally, it can help you automate lead scoring (the process of quantifying leads' value to your business) and website form submissions.
6. Oracle Eloqua
Price: $6+ per GB per month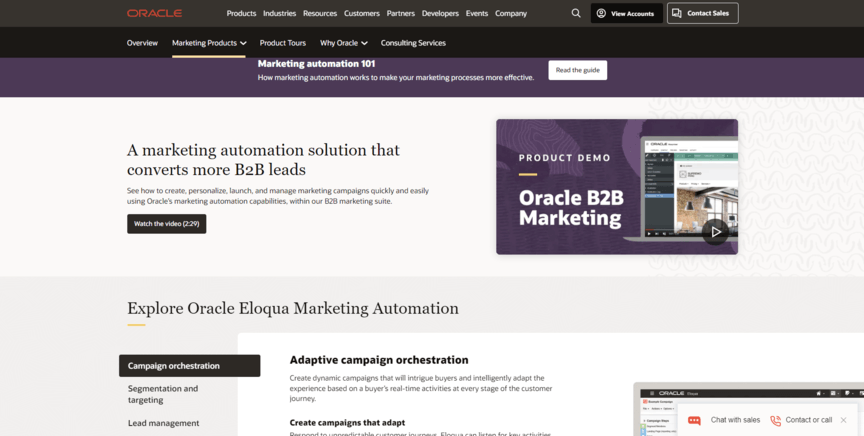 Some platforms are ideal for smaller businesses, but other automation tools fit best with large enterprises. That's the case with Oracle, a platform designed to resemble enterprise resource platforms (ERPs). Oracle offers multiple tools, one of which is Eloqua, an automation tool.
Eloqua is somewhat different from many of the automation tools on this list. Tools like Customer.io help you automate marketing like emails and SMS. Eloqua still does some of that, but it largely focuses on automating more internal, back-end tasks related to data collection and migration. It can help you automatically move customer data from one place to another, basically.
One of the best things about Oracle is that it's built using a software-as-a-service (SaaS) model, meaning Oracle can continue to update the platform via the cloud. That means the tool is constantly being refreshed with the latest functions and features, preventing it from growing outdated in a few years.
7. Keap
Price: $129+ per month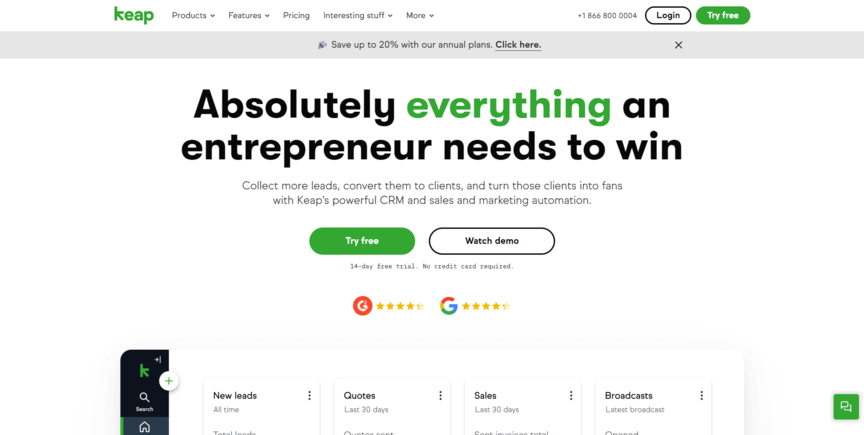 Another automation tool you can try is Keap, which is ideal for medium- to large-size businesses. Keap offers the same types of automation features as some of the other tools on this list, automating tasks like:
Email marketing

SMS marketing

Lead data gathering

And more!
Keap lets you perform tasks like lead scoring, which helps it more accurately automate your data gathering and categorizing. It also sends you notifications when leads perform specific actions that advance them through your sales funnel.
We foster and form long-term partnerships so that your business has long-term results.
Over 90% of WebFX clients continue partnering with us into year 2 of their campaign.
Hear from Our Happy Customers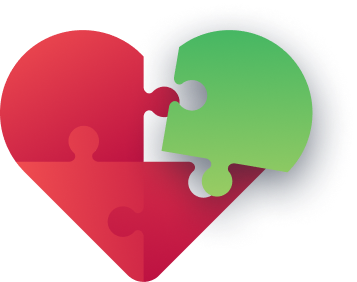 Automate your marketing efforts with Nutshell
If you're looking for a solid alternative to Marketo, any of the tools on this list could work. But since you also need to have a CRM to help you track your leads and optimize your marketing, it's best to get a tool like Nutshell.
Nutshell has some of the best sales automation capabilities out there, plus it comes with an amazing customer service team that won't ever leave you hanging. Any questions or concerns you have, they can answer. Plus, you can pair Nutshell with digital marketing services from WebFX.
Just call us at 888-601-5359 or contact us online today to get started!
WebFX Careers
Join our mission to provide industry-leading digital marketing services to businesses around the globe - all while building your personal knowledge and growing as an individual.