What is click-to-open rate (CTOR)? CTOR is a measurement of how many unique users opened an email. CTOR is measured using the following formula: (CTR) / (Open rate) x 100%.
Keep reading to learn more about CTOR!
Email marketing is an excellent strategy for reaching your target audience. In particular, it's fantastic for remarketing, where you send emails to people who have previously visited your website.
But for your email marketing to succeed, you need to pay attention to your campaign metrics.
Email metrics help you see how your campaigns perform. How many people receive your emails?
Of those, how many open them, and how many convert? The answers help you determine what's working and what you can improve.
However, one of the most valuable email metrics to track is one of the least well-known ones: Click-to-open rate (CTOR). It's an excellent metric to view alongside other metrics like click-through rate (CTR).
But what is CTOR?
Meet WebFX:
Your world-class, tech-enabled marketing agency with over 1.6 million hours of combined expertise.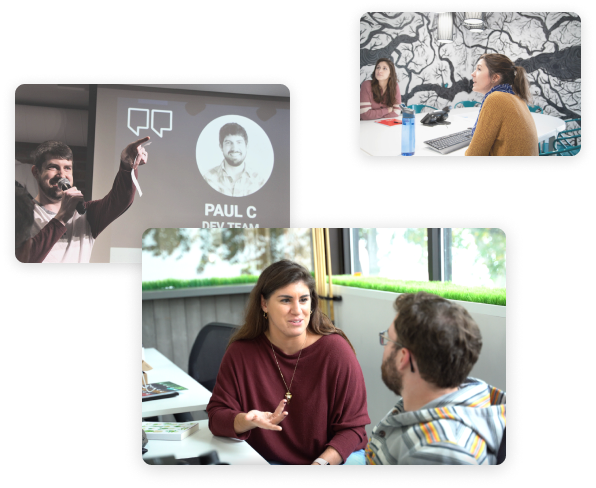 What is CTOR?
Click-to-open rate (CTOR) is an email marketing metric that measures the number of clicks your emails earn relative to the number of opens.
Essentially, CTOR is a ratio of two other metrics — CTR and open rate. CTR measures the number of clicks your emails earn, while open rate measures how many people open the emails. CTOR compares the two to see what percent of people who open your emails also click.
CTOR formula
If you wanted to lay out a formula for CTOR, it would look something like this:
(CTR)/(Open rate) × 100%
When you plug your CTR and open rate into the above formula, the result is your CTOR.
What is the difference between CTOR and CTR?
The difference between CTOR and CTR is the metric measured.
CTOR measures the percentage of users that opened an email while CTR measures the percentage of users that clicked a link within an email.
Why does CTOR matter?
You don't hear about CTOR as much as CTR and open rate, so what makes it such a valuable metric for your marketing?
Like any email marketing metric, the value of CTOR is that it provides you with information about your emails' performance. Specifically, it gives you feedback about your email copy.
Think of it like this. The purpose of marketing metrics is to let you see when elements of your campaigns need improved.
In email marketing, there are multiple levels where that could happen.
First, you have the subject line. Maybe someone sees the email in their inbox, but it doesn't look compelling enough to open.

Second, there's the email copy. Maybe someone opens the email, but the copy fails to convince them to click.

Finally, there's the

landing page

on your website. A user might open the email and click on the link there, but not convert once they reach your site.
The first and third levels — the subject line and the landing page — each have a metric that tells you if things aren't going well. If you have a low open rate, it means there's an issue with your subject line because people aren't even opening your emails.
Likewise, if you have a high CTR but a low conversion rate, it means people are clicking but not converting, so the issue is on your landing page. But what about the email copy?
That's where CTOR comes in.
If you have a high open rate but a low CTR — in other words, if you have a low CTOR — it means the main issue with your campaigns is in your email copy.
That helps you narrow your focus to the problem area so you can more easily fix it.
4 tips for improving your CTOR
Click-to-open rate can help you see when your email copy needs work, but what can you do to improve that copy? Fortunately, there are several tactics you can use to create more effective emails.
Here are four tips for boosting your email CTOR!
1. Keep your emails simple
One of the first things to note in your email copy is that it should stay minimalist when possible. Emails aren't the place to write full-length articles — save that for your blog. Limit the text of the emails to no more than a couple of short blurbs.
Additionally, don't fill your emails with so many elements that users don't know where to look.
Rely on white space to break up your text and images, and keep everything centered around one topic.
2. Use compelling visuals
Visual appeal is incredibly important in marketing, and emails are no exception. When you design your emails, approach them the same way you would a landing page on your website.
One way to create an appealing visual design is to keep it simple, which we already covered in the previous tip. You should also focus on branding — use color schemes, font choices, and more to communicate your brand's unique look and feel.
Most of all, though, just ensure your email looks good.
Use complementary colors, high-quality images, and good alignment to make your emails look professional and attractive.
3. Center each email around a single CTA
In addition to being simple and attractive, your emails should focus on a single topic.
Don't make your emails like the homepage of your website, which is vague and displays links to a variety of different pages on your site. Instead, you should focus each email on a single topic and center everything around that.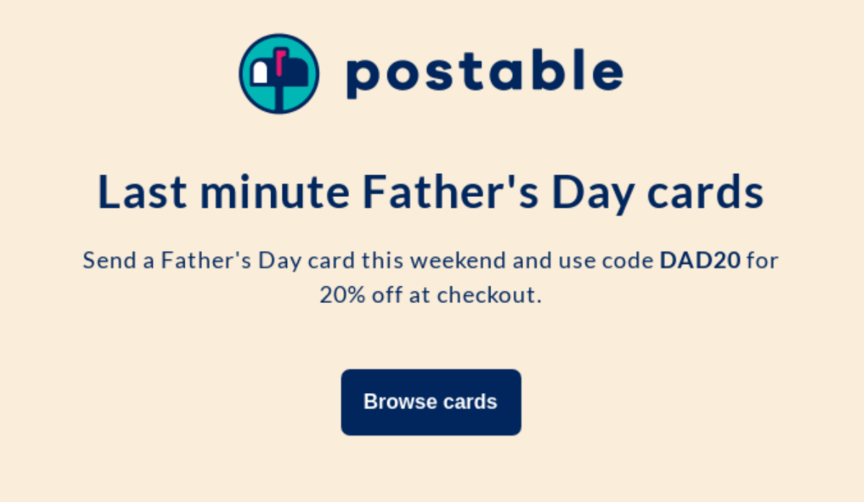 The best way to focus your emails is to build everything around a single, primary call to action (CTA) button. Make it abundantly clear where you want users to go to convert, using your text blurbs to lead up to it.
4. Match your email copy with your subject lines
A final expert tip for maximizing your email CTOR is to make sure your email copy aligns with your subject line.
One of the worst things you can do is write a subject line that misleads users about the actual content of your email. If your subject line mentions a "special deal," for example, and then the email copy doesn't offer any deal or discount, users will get irritated with you.
For every email you write, make sure you create a subject line that matches your copy. That way, any user who opens your email will have no reason not to click the CTA.
Our digital marketing campaigns impact the metrics that improve your bottom line.
See More Results

WebFX has driven the following results for clients:

$3 billion
In client revenue

7.8 million
Leads for our clients

5.2 million
Client phone calls
Boost your email CTOR with WebFX
Want a helping hand with your CTOR optimization?
WebFX is the digital marketing agency for you! With over 25 years of experience, we know what it takes to drive top-tier email campaigns, and we'd love to apply that knowledge to your business.
With our email marketing services, you'll get help implementing each of the tips listed above and more. You'll also get a dedicated account representative to interface with you about all our improvements to your campaign.
To get started with us, just give us a call at 888-601-5359 or contact us online today!
WebFX Careers
Join our mission to provide industry-leading digital marketing services to businesses around the globe - all while building your personal knowledge and growing as an individual.