The heavy equipment industry is a competitive one. There are many Internet marketing strategies you can use to attract potential customers to your site, but even so, these visitors will often research their other options before making a purchase.
The sales process tends to be much longer than many other industries, which makes sense given the costs associated with heavy equipment rentals and purchases. Still, it makes it challenging as a dealership or manufacturer to keep leads in the sales funnel.
One of the best ways to address this challenge is with email marketing. Keep reading to learn why email marketing is so important for heavy equipment companies, as well as three types of campaigns you can use to generate more sales.
If you're interested in speaking with an email marketing specialist, you can reach us at 888-601-5359.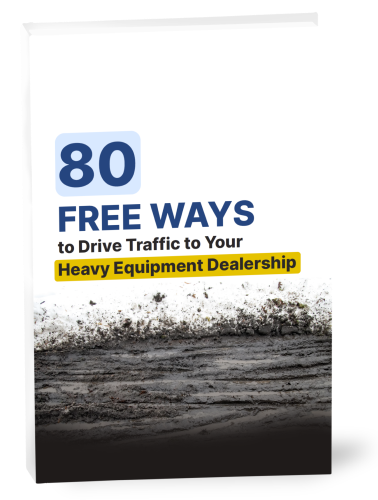 Want to drive more website traffic to
Your Heavy Equipment Dealership's Website?
We've got 80 strategies in our FREE PDF guide
Why email marketing matters for heavy equipment companies
Heavy equipment has a much longer sales cycle than most industries. This means that in order to convert leads into customers, you need to make sure they don't forget about you while they're researching their options.
Though there are many digital marketing strategies that can help increase your brand's online visibility, email marketing is the only one that lets you reach customers where they're already looking every day: Their inboxes.
When you send email directly to your leads, you can keep your brand at the front of their minds. This helps your dealership become a part of their decision-making process.
That being said, your emails will only be effective if they're useful or interesting. If they're irrelevant or annoying, people will simply unsubscribe – and be less likely to work with your dealership.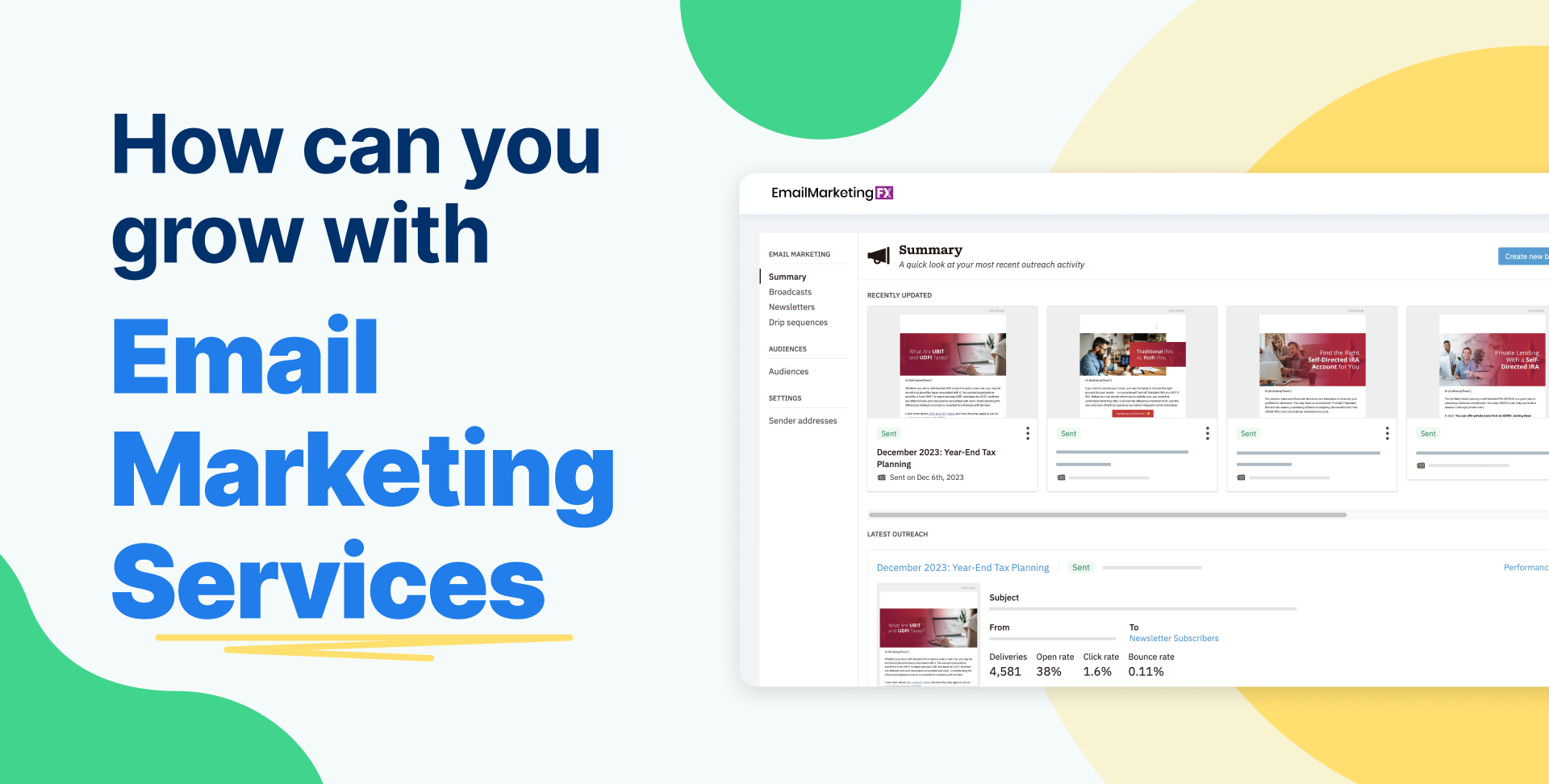 Focus your email marketing strategy on providing value to your target audience, and you'll be much more successful in using them to generate sales for your heavy equipment company.

Hear What It's Like to Work With WebFX!

"Our website has experienced a significant increase in traffic since starting with Webfx. Our team is very impressed with the clicks we are experiencing with our Geo-Fencing campaigns and we look forward to seeing our monthly reports with the positive results."
Heavy Equipment Dealership
3 effective heavy equipment email marketing strategies
Sending emails to your potential customers may sound simply, but it requires just as much strategy and planning as any other form of marketing.
These three types of email marketing campaigns are the most effective for keeping heavy equipment leads in the sales funnel and ultimately converting them into customers.
1. Email newsletters
The simplest way to get started with email marketing is by creating an email newsletter for your company. Create an opt-in form on your site, and encourage your visitors to sign up to for weekly or monthly newsletters from your dealership.
These newsletters can contain tips your audience may find useful, information related to the heavy equipment industry, and updates about your company.
They shouldn't be overly promotional, and should primarily serve to help your customers learn more about your industry. Although this may not seem like a great way to drive sales, providing your audience with useful information is a great way to establish your dealership as a helpful resource, which can go a long way in building customer relationships.
2. Drip email campaigns
Beyond your general newsletter, you can also use drip email campaigns to send relevant information to potential customers on a pre-set schedule.
You can base these campaigns on specific actions visitors take on your site. For example, if you offer a free resource about heavy equipment rentals for contractors, you can add everyone who downloads it into a drip campaign.
These campaigns send automatic emails based on when a user takes the action that adds them to the subscriber list. For example, you could set your campaign to send a follow-up email the same day they download your resource, then another email a week later, and a third email two weeks later.
On our own site, for example, we use these campaigns to stay in contact with visitors who download our marketing templates.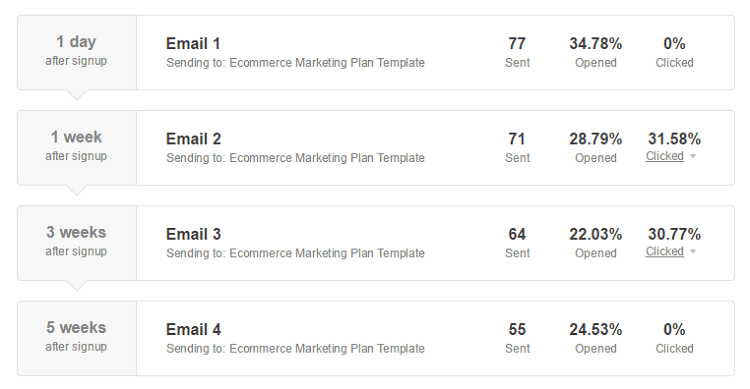 Like your newsletter, this ensures that you stay in contact with your potential customers. But unlike your newsletter, which goes out to a general list, you can use your drip campaigns to provide more relevant information.
If you create a campaign for all users who download a resource specifically for contractors, for example, you can tailor all the emails in that campaign to contractors' unique needs. And the more relevant your emails, the more likely they'll be to drive your subscribers to take action.
3. Lead nurture email campaigns
The most personalized type of email campaigns you can create are lead nurture campaigns. And although they're a little more complex than standard newsletters or drip campaigns, they can be extremely effective in converting leads into customers.
Instead of adding site visitors into lists and sending emails based on a general interest, lead nurture campaigns are tailored to each of your individual customers.
You can set these campaigns to trigger emails based on the actions each user takes on your site, like visiting a specific page or submitting a form. So instead of sending the same emails to entire groups of subscribers, you can send messages that are extremely relevant to each individual lead.
This ensures that your emails are relevant to where they are in the buying process – meaning that they'll be effective in moving them to the next step.
Ready to start using email marketing for your heavy equipment company?
Email marketing is an extremely effective way to keep your leads in the sales funnel and move them through the buying process. If you're ready to create a strategy for your heavy equipment company, WebFX can help.
We have years of experience working with Cat dealers, so we know the heavy equipment industry – and we'll use that expertise to create a custom email strategy for your dealership.
Contact us today for more information and a free quote!
Earn a 20% greater ROI with WebFX