Jonathon is working on some online marketing materials for his company. After publishing a few new pages on his site, he makes sure Google is crawling them, and then sits back waiting for the traffic. To Jonathon's surprise, though, no traffic arrives — even though his newly published pages appear in Google search results.
Why is that? One likely possibility is that Jonathon's pages aren't ranking high enough. Google doesn't just list search results, it ranks them — and if your pages don't rank near the top, no one will find them.
The process of driving up your Google rankings is called search engine optimization (SEO), and it's a critical strategy for your online marketing. Below, we'll dive into just what SEO rankings are and what contributes to them. Read on to learn more, and then subscribe to Revenue Weekly for more tips on digital marketing from the agency with over 1,020 client testimonials!
Looking for an all-in-one SEO audit tool? You've found it.
SEO Checker provides data on key metrics to give you:
Complete SEO score
Content Grade
Site Speed Analysis
and more.
What are SEO rankings?
SEO rankings is a website's placement or position in a search engine results page. A website's SEO ranking depends on several ranking factors, which search engines use to deliver the most relevant and high-quality content to searchers.
How do SEO rankings work?
A wide variety of factors contribute to Google rankings. Some focus on the information a page provides, while others focus more on the format or other technical elements.
Overall, though, Google's algorithms seek to prioritize the pages that satisfy searchers the best. This means you can't afford to ignore SEO rankings in your marketing. Let's say you want to rank a piece of content for the keyword "cheesecake recipe." You might write the page, publish it, and make sure Google crawls it, but that isn't enough.
After all, Google displays upwards of 185 million results for that keyword. When your page is just one out of 185 million, it's not going to drive traffic. No one's going to navigate to page 129 of results to find it — in fact, 95% of all search traffic stays on the first page of results.
For your pages to drive results for your marketing, they have to climb as high as possible in Google rankings, ideally appearing on page one. You can find out more about how Google rankings work in this video!
SEO Not Working? Read this.
What factors contribute to SEO rankings?
By now, it should be clear that you need to boost your marketing pages' SEO rankings if you want to increase your site traffic.
But how can you do that? What factors even contribute to Google rankings? Below, we'll examine six Google ranking factors that can help you improve SEO rankings:
1. Keywords
The first and most obvious of the major Google ranking factors are keywords. Keywords are what people type right into the Google search bar, telling Google exactly what they want to see in the results, so it's no surprise that they're a critical ranking factor. If you want one of your pages to rank for a particular keyword, one of the best ways to achieve that is to include the keyword throughout your page.
Don't stuff it into every sentence, but have it here and there in the content, so Google will make the connection. Specifically, try to include your primary keyword in your title tag and meta description. It will not only give you a boost in rankings, but will also better serve to attract clicks!
2. User search intent
As important as keywords are, they're not everything. For a page to rank in Google, it needs to match user search intent — that is, the reason users search for a given keyword. You might target the keyword "how to get rid of roaches" on your page, but if the whole page is nothing but an ad for your pest control services, it won't address what users are looking for when they search for that keyword.
Google will pick up on that and rank you lower. To keep your rankings high, make sure your page provides the information users are looking for when searching with your targeted keywords.
3. Internal links
Google responds positively to pages that generate a lot of traffic. When users seem to be flocking to a particular page, that tells Google that the page is valuable. Pages can also benefit from keeping users there for a long time.
These benefits make internal linking another of the top ranking factors. When you use your content to link to other pages on your site, you give users an avenue to explore new information when they finish reading a page. As users jump from one page to the next, they stay on your site longer.
They also drive traffic for pages other than the one they initially visited, boosting those pages' rankings in Google. This helps contribute to link equity across your site — that is, spreading the ranking power around.
4. Backlinks
Another way to improve SEO rankings is to earn backlinks for your content. Backlinks are links on third-party sites that lead to your pages. Ideally, all your content should have a few high-quality backlinks.
It's important to aim for quality over quantity. Rather than scrambling to earn as many backlinks as possible, focus on obtaining a few backlinks from the most authoritative sites in your industry. When reputable sites link to you, Google views you as reputable too.
You can earn backlinks by finding broken links on third-party websites and contacting them to recommend that they replace them with new links to your content. Make sure you approach this with a friendly and helpful attitude — this is meant to benefit them as much as it is you!
5. Responsive design
When you design your web content, you probably do it on a computer. But not all your traffic will happen on desktop — in fact, over 50% of all Internet traffic comes from mobile devices. That's why you need to make sure all your pages practice responsive design.
Responsive design is the practice of optimizing pages for multiple device formats. By creating a mobile-friendly site, you can reach a wider audience. Furthermore, Google ranks sites based on mobile format — so without a mobile-friendly design, you won't rank well to begin with!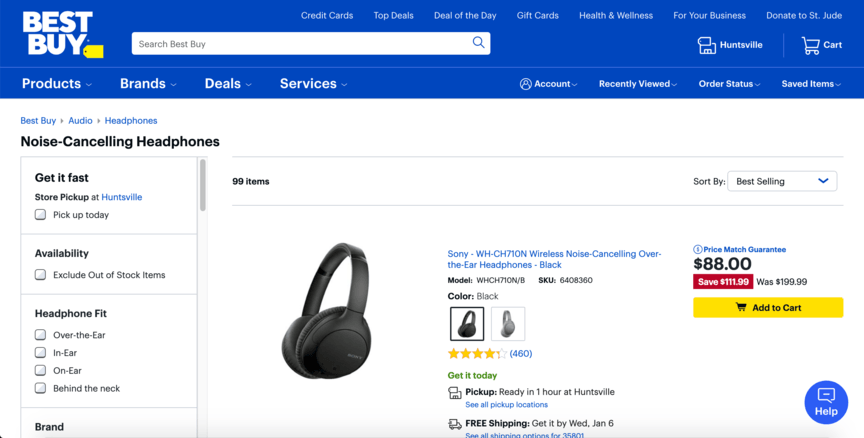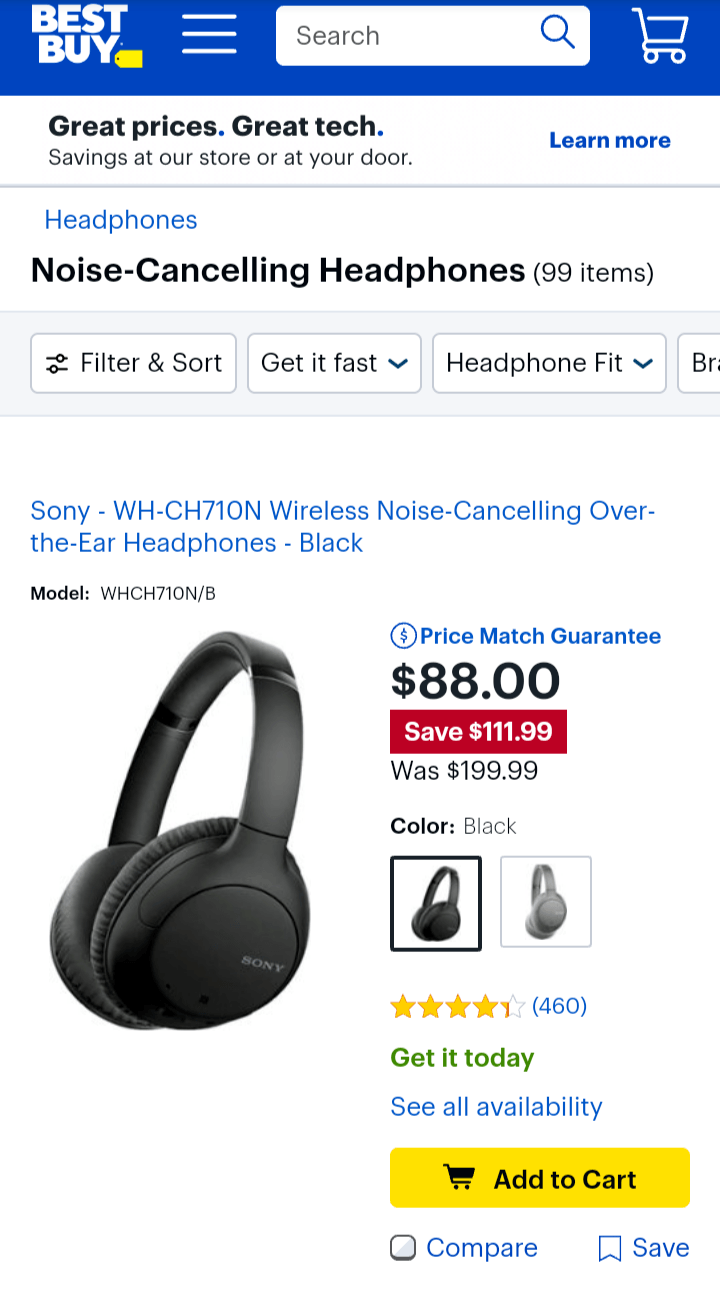 6. Page speed
Page speed is yet another major contributor to your Google rankings. Most users expect pages to load within two seconds, and if your page takes too long, they won't stick around. There are a few things you can do to help your pages load faster, including:
Caching web pages
Compressing images
Minifying code
When your pages load more quickly, you'll reduce your bounce rates. Then not only will you keep your existing traffic, you'll receive more traffic as well. Google will then rank you higher based on the improved user experience it observes.
Partner with a team of ecommerce masters!
WebFX campaigns have delivered more than 12,936,451 ecommerce transactions in the last 5 years

Read the Case Studies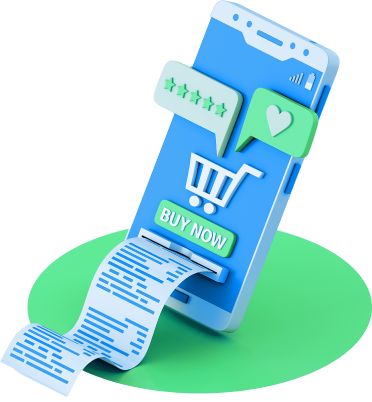 Let WebFX help you improve SEO rankings for your content
If you're struggling to figure out how you can best go about improving your Google rankings, don't worry — WebFX would love to give you a hand! With over 25 years of experience with SEO, we know what it takes to get content ranking in search results. With our SEO services, you'll get help optimizing each page on your site for every one of the ranking factors listed above.
You'll also receive a dedicated account representative to keep in touch with you about everything we do for your marketing. To get started with us, just call 888-601-5359 or contact us online today!
WebFX Careers
Join our mission to provide industry-leading digital marketing services to businesses around the globe - all while building your personal knowledge and growing as an individual.