Video streaming platforms have increasingly become a regular part of our daily lives. How else are we supposed to stay caught up on House of the Dragon on HBO Max or the latest Marvel Studios projects on Disney Plus?
Because of the popularity of streaming platforms, connected TV (CTV) advertising has become a valuable tool for marketers looking to advertise their brand to audiences without the help of regular commercial breaks offered by cable TV.
With the availability of Disney Plus CTV ads on the horizon, you need to know all about the opportunities the platform's new ad-supported membership tier will offer your business.
Read on to learn how you can use Disney Plus CTV ads to increase brand awareness and how you can use CTV ads to promote your business on all ad-supported streaming platforms!
Want to start developing your own CTV ad campaign? Contact us online or call us at 888-601-5359 to get started now.
Disney Plus CTV ads
In August, Disney Plus announced that the streaming service would be launching an ad-supported membership tier later this year.
Like Hulu, users will be able to subscribe to a basic ad-supported version at the current subscription price of $7.99 per month, while an ad-free version will cost users $10.99 per month.
This announcement is huge for advertisers looking to take advantage of Disney Plus' sizeable number of subscribers. With the launch creeping ever closer, advertisers wanting to run CTV ads on the streaming platform first need to come up with a Disney Plus advertising strategy.
Let's take a look at what exactly CTV advertising is and how you can utilize Disney Plus CTV ads to grow your brand's online visibility.
What is CTV advertising?
CTV advertising refers to video advertisements for TVs that can connect to the Internet. You might know these devices by another more common name, "smart TVs."
Smart TVs give users access to multiple streaming platforms like Netflix, Hulu, Amazon Prime, and Disney Plus. With CTV advertising, you can promote your brand through these popular streaming platforms to audiences while they're streaming their favorite shows.
How does CTV advertising work?
CTV advertising is a form of programmatic advertising, meaning you're competing for ad space on your chosen streaming platform. Similar to pay-per-click (PPC) advertising, you need to create high-quality video ads and make strategic bids in order to snag a good ad spot with CTV advertising.
You might be thinking, "So CTV ads are just like airing commercials on regular TV. What's the big deal?" The major difference with CTV ads — and arguably the beauty of them — is that you can target specific audiences.
With CTV advertising, you can target audiences by factors like age group and location so you can create optimized ads that tailor to your audience and drive a better return on investment (ROI).
Benefits of CTV advertising
Besides the handy ad-targeting feature, there are two other significant benefits of CTV advertising. With CTV advertising, you can reach a much larger audience and track your campaign results to ensure you're on track to achieve your marketing goals.
Reach a larger audience
As of August 2022, Disney Plus has over 137 million subscribers worldwide. That's a lot of people!

With the help of a solid Disney Plus advertising strategy, you have the opportunity to connect with those millions of subscribers through your advertising campaign and potentially turn them into valuable leads.
CTV advertising on any streaming platform, be it Disney Plus, Netflix, or Hulu, helps Internet users discover your brand, increasing your online visibility and brand recognition.
By getting your brand in front of audiences on streaming platforms, you can help them learn more about your brand and entice them to learn more on your website.
Track your results
CTV advertising allows you to easily track and measure the results of your video ad campaigns.
You can view campaign metrics, including impressions, views, and audience data like demographics, to better understand who your CTV ad is reaching. By tracking your results, you can monitor your CTV ad campaign's performance and identify if it needs improvements in any areas.
You can continuously adjust your campaign, whether it's elements of your video ad or audience targeting features, to ensure you're driving the best results for your business and earning the highest ROI possible.
Meet WebFX:
Your world-class, tech-enabled marketing agency with over 1.6 million hours of combined expertise.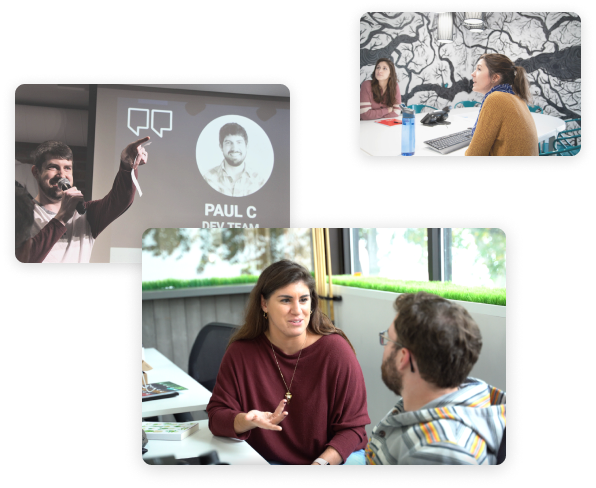 WebFX offers the CTV ad services you've been searching for!
New to CTV advertising and don't know where to start? We get it — CTV ads can be tricky but have no fear because we're here to partner with you!
We can help you develop and optimize your CTV advertising campaign so you can create Disney Plus ads that drive more revenue and sales for your brand.
Get started with our CTV ad services now by contacting us online or calling us at 888-601-5359 to speak with one of our strategists!
WebFX Careers
Join our mission to provide industry-leading digital marketing services to businesses around the globe - all while building your personal knowledge and growing as an individual.