4 Instagram Marketing Tips for Businesses
Instagram has come a long way from its beginning as a mobile app where users could post one image at a time in 2010.
Today, the platform boasts advanced functionality, over 500 million users, and 15 million business profiles which make marketing on the platform even more important. Looking for Instagram marketing tips?
You're in the right place!
One of the biggest advances for marketers was the introduction of free business profiles. If your business has a regular Instagram account, you can easily switch to a business account.
Click the gear icon in your profile and select "Switch to Business Profile." Instagram will then walk you through the necessary steps to create your business account.

Unique features with Instagram Business
When you update your profile to a business account, you unlock unique features that can help you use Instagram more effectively in your marketing efforts.
Contact Button
With a business profile, viewers will see a button at the top of your business profile labeled "Contact," which gives them the option to call, email, or locate your business on a map.
This feature allows users to engage directly with your company without exiting Instagram and visiting your website.
Analytics
Instagram also offers businesses built-in platform analytics.
This provides a quick and efficient way to view how your Instagram content is performing. Their available Insights data includes impressions, reach, engagement, top posts and information about your followers, with data pulled from the previous seven days.
Advertisements
Prior to business profiles, marketers could run advertisements on Instagram using Facebook's Power Editor or Ads Manager.
Now, the process is even easier. After you create a post, you can Promote it within the Instagram app, without using Facebook.
When you decide to promote a post, you will have the chance to change the following items:
Budget
Call-to-Action Button
Audience
Time Period
Promoting your posts can help increase your visibility and engagement with users. Promoted ads appear in users' newsfeeds and include a "Sponsored" label underneath your company name.
If your company offers products, you can include a banner that directs users to your website. Many companies will include the phrases "Learn More" or "Shop Now" in their banner.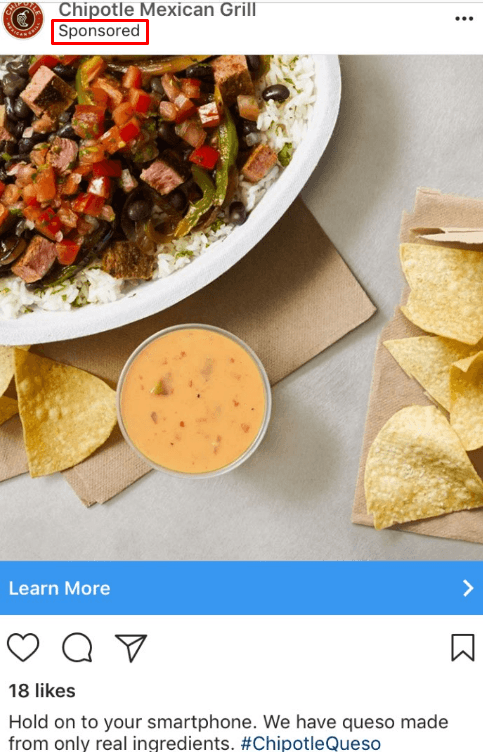 Types of Instagram advertisements
Business profiles make running ads on Instagram easier than ever – but if you're just getting started, it's important to understand the four types of advertisements Instagram allows you to use.
1. Photo ads
Photo ads are the simplest type of advertisement available on Instagram. They look like traditional, single-image posts, created in landscape or square format. With a photo ad, customers can include a call to action banner at the bottom.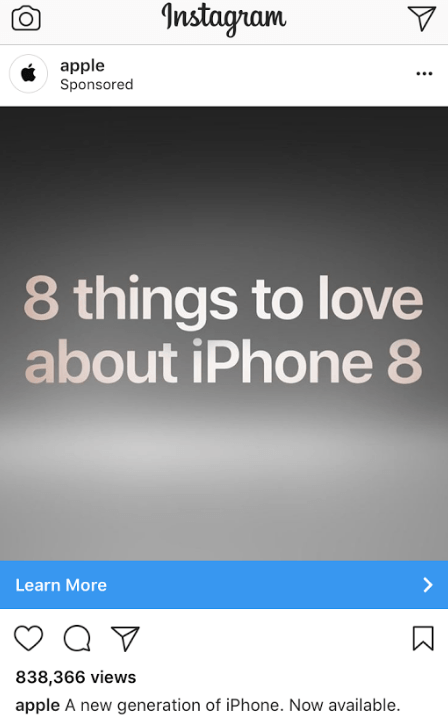 2. Video ads
Video ads allow you to capture the attention of viewers for up to 60 seconds, and can also appear in the landscape or square format.
3. Carousel ads
Carousel ads allow you to include multiple images or videos that users can swipe through. This option is popular among ecommerce retailers, because it allows you to feature multiple products in one advertisement. You can also include a call to action buttons that take users directly to the product page for each image.
4. Story ads
Instagram Stories allow users to share temporary photos and videos that disappear after 24 hours, and don't appear in their profile grids. Over 250 million people use this feature each day, and now, businesses can use them to promote products and services.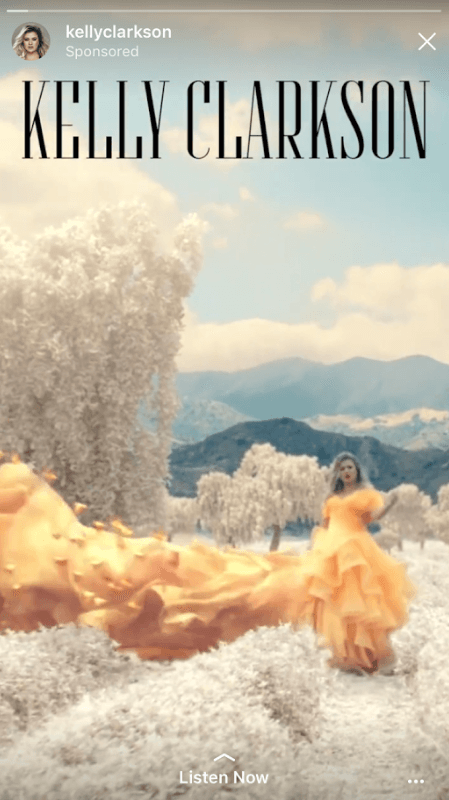 Story ads are full screen and appear in between Stories from other users.
Create Ads that Work
To make the most of your ads, ensure you follow Instagram ad best practices. When you set your ads up effectively, you can generate impressive results.
Tips for making the most of your Instagram marketing strategy
Instagram provides many free tools you can use to build brand awareness and promote your products and services:
1. Use hashtags
You can include any hashtags you want in your Instagram post captions, but creating a branded hashtag will help you keep all posts about your brand in one area. Plus, having a catchy and unique hashtag will make it easy for followers to find your posts and interact with your campaign.
As you view photos that use your hashtag on various social media platforms, you can also interact with those users.
In addition to branded campaign hashtags, you can also include general hashtags. For example, a bakery might use tags like #dessert or #cookies.
These hashtags can be an effective way to reach new users and earn followers as you begin to build your presence on Instagram.
2. Cross-promote
Including an Instagram icon on your website will help your customers find your social media pages and follow you on various platforms. You can also gain more followers by promoting your Instagram account on other social media platforms like Facebook and Twitter.
3. Encourage and respond to comments
To encourage comments on Instagram, you can ask viewers to "caption this photo" or "tag two friends that would love this." Then, as your followers leave comments, be sure to respond and engage.
Engaging with users who comment on your posts helps show that you care, which can establish greater trust in your brand and encourage even more users to interact with your posts in the future.
4. Harness the power of Influencer Marketing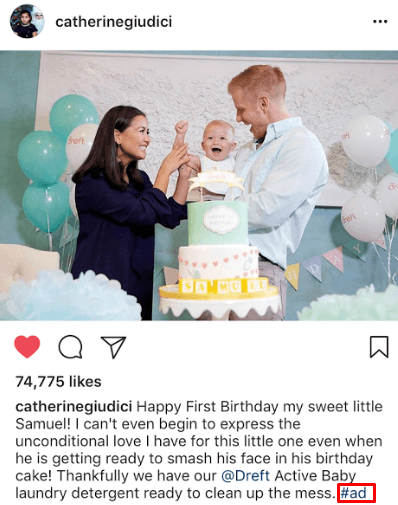 Influencers are users with large followings on social media who can impact their followers' decisions because of their authority or knowledge. When a key influencer shares an Instagram post and promotes your brand, you have the chance to reach all of their followers through a source they already like.
For example, Sean and Catherine Lowe from the popular reality TV show "The Bachelorette" each have over 1 million followers. After announcing the birth of their first child, they began partnering with brands to promote baby products to those followers.
These posts look like typical photo posts, but typically mention a brand in the caption, with the hashtag #ad at the end.
Because individuals trust influencers more than companies, partnering with Instagram influencers can be an effective way to earn new followers and increase sales.
Is Instagram part of your marketing strategy?
Do you need help implementing an Instagram marketing strategy? Contact WebFX today!
Jenna is an Internet Marketing Specialist with a passion for traveling, volleyball, and Broadway musicals. Follow her on Twitter

@jenna_emerick

.

WebFX provides digital marketing solutions with expert marketers, designers, and developers to increase visibility, conversions, and revenue.

Learn more
Twitter and Facebook Status Generator
Finding engaging social media content for your business can be difficult. Use our tool to quickly find ideas and post directly to your page.
Give Me an Idea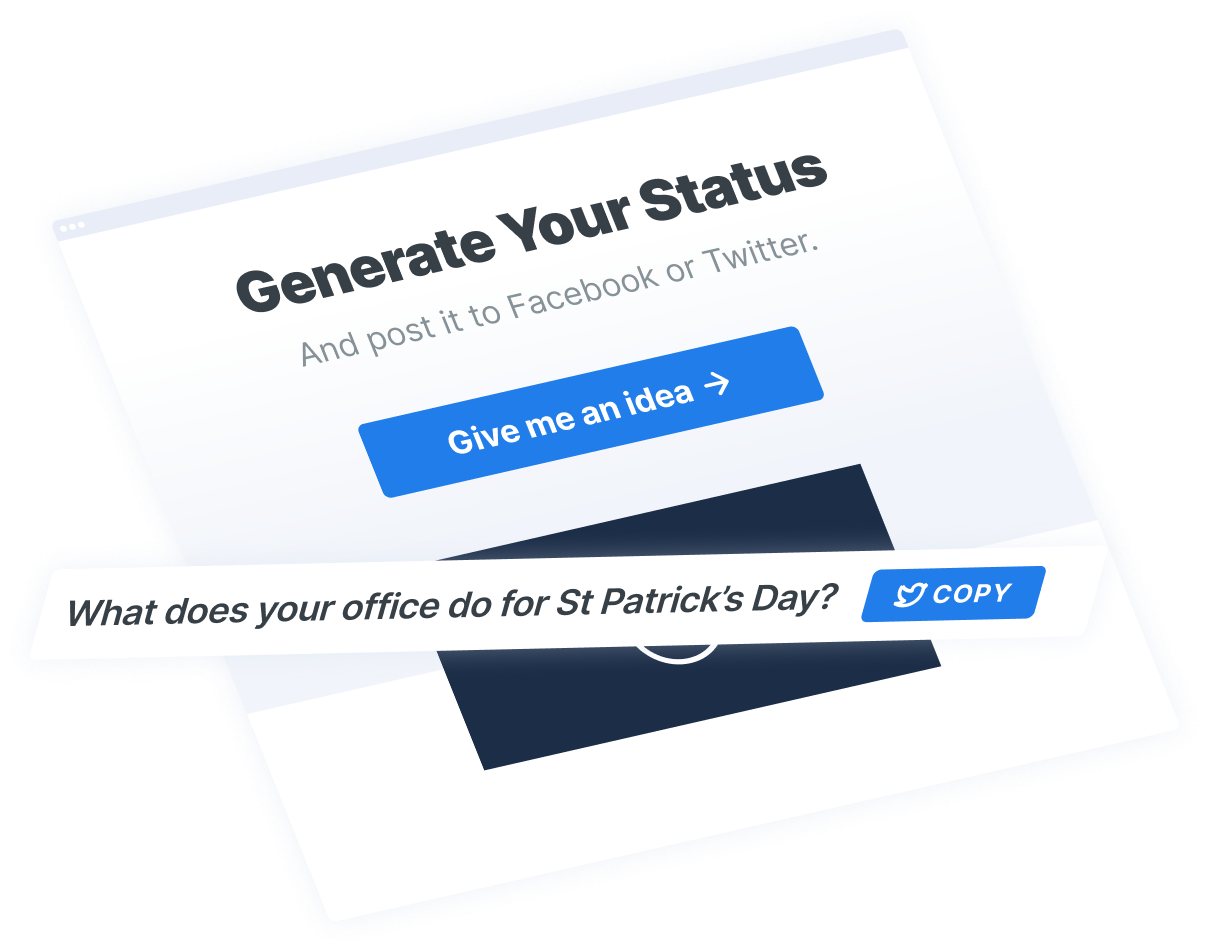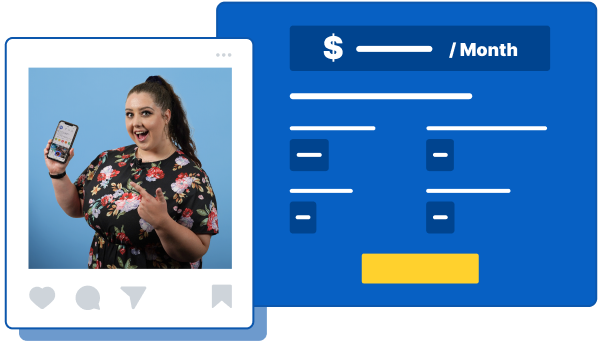 Twitter and Facebook Status Generator
Finding engaging social media content for your business can be difficult. Use our tool to quickly find ideas and post directly to your page.
Give Me an Idea