Instagram ads generated an incredible $26 billion in revenue in 2021. If you're not using the platform to reach your audience, you could miss out on enormous growth potential.
However, the platform is highly competitive, so you must create engaging ads that capture users' attention and convince them to stop scrolling long enough to view your content.
To help you master this advertising medium, I've compiled a list of nine Instagram ad best practices, plus a guide to using boosted posts versus standard ads. Keep reading to learn how to elevate your Instagram advertising strategy right away!
While you're here, do you want more advice about using Instagram for your business? Check out our free guide to marketing on Instagram!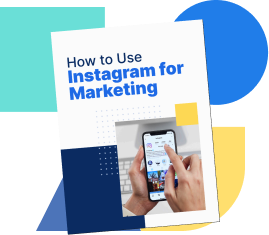 You may now how to post a picture of your cat, but do you know how to use Instagram for marketing? Check out our
FREE

Instagram Marketing Guide to learn more. Show Me the Guide
9 Instagram ad best practices and tips
Advertising on Instagram — and seeing tremendous success from your campaigns — doesn't have to be rocket science. To begin creating strategic Instagram ads that drive real results for your business, follow these Instagram ad tips:
Jump straight to the tip you most want to learn about, or read them all to learn how to become an Instagram advertising pro!
1. Establish your goals
Any advertising strategy must start with a strategic goal in mind. Your goal will inform the type of ad you create, the format you choose, how you target it, and how you measure the performance.
Fortunately, social media platforms include goal-setting as a critical step in their ad creation suites. On Instagram, you can set the following ad goals:
Once you've set your goal, you can create your compelling ad and track the results as they roll in!
2. Craft a consistent style
More than many other social media platforms, Instagram is all about aesthetics. Before marketing on Instagram or creating ads, establish a brand style.
Keeping your posts' and ads' appearance consistent helps users quickly recognize your brand while scrolling. Amidst rapid-fire content consumption, any tactic that helps users spot your ads in their feed matters.
For the best results, align your Instagram ad style with your branding and craft it so it stands out visually in your audience's feeds. For example, Function of Beauty's Instagram ad maintains the same visual style you'll find throughout their organic posts on their profile.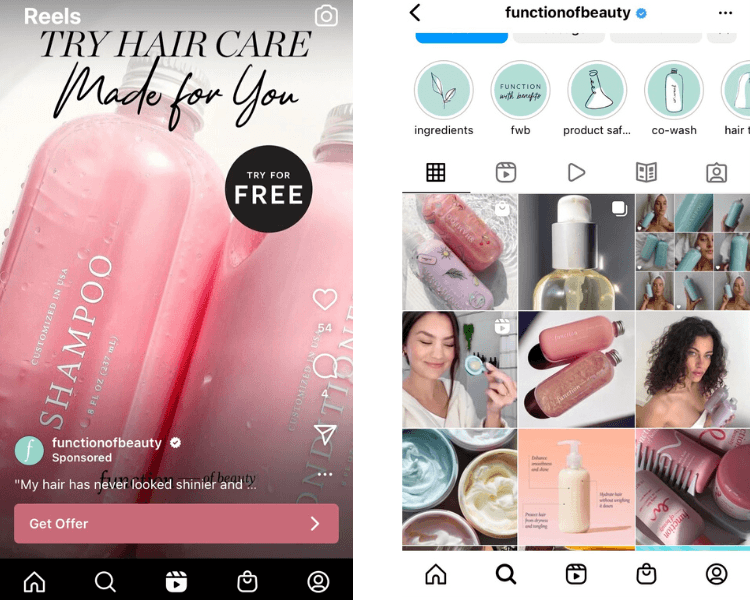 3. Choose a singular focus
As mentioned above, advertising on Instagram requires outpacing your audience's short attention spans. You don't have the time or space to convey all your product's or service's benefits, so choose one to spotlight.
Keeping your focus singular helps you craft crisp, engaging ads that stay free of unnecessary clutter.
4. Write concise, compelling copy
With your singular focus in mind, begin crafting compelling copy. You want every aspect of your Instagram ad to feel unified, including the image or video, any copy you include on the multimedia, caption, and call-to-action (CTA). Your predefined style and singular focus will help.
If you need inspiration, check out this blog post featuring 15 Instagram ad examples!
5. Leverage Instagram's targeting capabilities
When you advertise on Instagram, you leverage Facebook's powerful data and robust targeting capabilities. Choose your target audience strategically to ensure your content lands in front of the most relevant users and drives results.
Possible targeting options on Instagram include:
Thanks to Instagram's abundant data, you can go beyond targeting someone solely based on age, gender, and other demographic factors. Instead, you can hone in on people who are interested in topics related to your business and display particular behavioral characteristics.
6. Follow Instagram video ad best practices
While Instagram started as a photo-sharing app, videos are slowly taking over the platform. Get in on the action by testing out some Instagram video ads!
When you create these ads, follow these Instagram video ad best practices:
Include closed captions: Ensure everyone can access your content by writing closed captions for any audio in your video. These captions make your ads more accessible to disabled users and ensure your ad copy is seen even when users have their sound off.
Capture attention quickly: Many users won't stick around to watch your entire video. Improve the odds of them pausing their scroll by making the most of your first few
Keep clips moving quickly: On a similar note, maintain users' attention by keeping your videos fast-paced. If your videos include multiple clips, keep them quick. The fast pace also means any on-screen copy needs to stay short and sweet.
Make it platform-native: One way to capture your audience's attention is to make the ad feel like organic content. You might achieve this goal by partnering with influencers in your videos and keeping people at the forefront.
Consider the types of videos your target audience views most often: While people-centric videos work well for many niches, some groups on Instagram might expect to see videos centering on a different subject, such as nature scenes or pets. Align your focus with your audience.
When you create a video ad for Instagram, you have a few format choices. You might make a Stories, in-feed, or Reels video ad. You'll want to align your ad with the format specs — for example, filming Stories and Reels videos vertically and ensuring in-feed videos look great as squares.
P.S. Need help creating Instagram Reels? Check out our Instagram Reels tutorial!
7. Test and measure your results
With social media advertising, you can alter your ads quickly and easily. You can also access robust analytics data on the platform. Take advantage of this benefit by testing different ad features to see which perform best.
For photo ads, you might test different photos, captions, or targeting options. For video ads, you could try different video backdrops, sounds or music, on-screen copy, or captions.
The key is to change one element at a time so you can accurately attribute any differences in results. If you want to test various components simultaneously, consider running multivariate tests instead of A/B tests.
8. Try out different ad formats
I've mentioned a few of the various ad formats on Instagram, and experimenting with them helps ensure you reach your highest potential. The possible formats include:
In-feed photo ads
In-feed video ads
Stories photo ads
Stories video ads
Carousel ads in-feed or in Stories
Reels ads
As you create your ads, know which format you intend to use so you can align your creative with the placement. For example, you'll want vertical content for Stories and Reels and content that looks great as a square for in-feed ads.
If you plan to create Carousel ads, you'll need slides that work together towards a common goal. As you make the slides, consider the order you'll place them and the journey the viewers will take throughout the carousel.
9. Let your creativity shine
Last on this list of Instagram ad tips, engage your creativity! To create engaging ads that feel organic and leverage the various formats Instagram offers, you'll need to get inventive.
Don't hesitate to experiment with fresh copy styles or imagery. Whatever you try — remember you can also test and adapt!
Instagram boosted posts tips
While those nine Instagram ad best practices apply to all types of ads you might use on the platform, you might have noticed there are two ways you can advertise on Instagram:
By creating a dedicated ad
By boosting an organic post you've previously made
To create a dedicated ad, you'll use the Facebook Ads Manager and upload content you made specifically for advertising. Meanwhile, Instagram's boosted posts feature allows you to leverage your organic content for advertising goals.
Use this feature wisely by following these three Instagram boosted posts tips:
1. Choose when to boost a post strategically
Boosted posts and Instagram ads have distinct benefits. You might opt for a promoted post when:
You want to drive more engagement
You need to save time by repurposing existing content
You have an existing post that communicates a strong, compelling message
Instagram boosted posts work great for engagement because you keep the interactions the posts generate while sponsored even after you stop paying to promote them. Meanwhile, when you stop running ads, you lose any generated engagement.
2. Look for high-performing posts that can resonate with a broader audience
Do you have a super successful organic post your audience seems to love? Other Instagram users might love it too! Expand your reach by boosting this post to get it in front of more people who might appreciate it.
3. Try boosting your Shoppable Instagram posts
If you run an ecommerce store, you might have uploaded your products to Instagram Shopping. When you use Instagram Shopping, you can create organic posts that feature products and point users to their Instagram listings.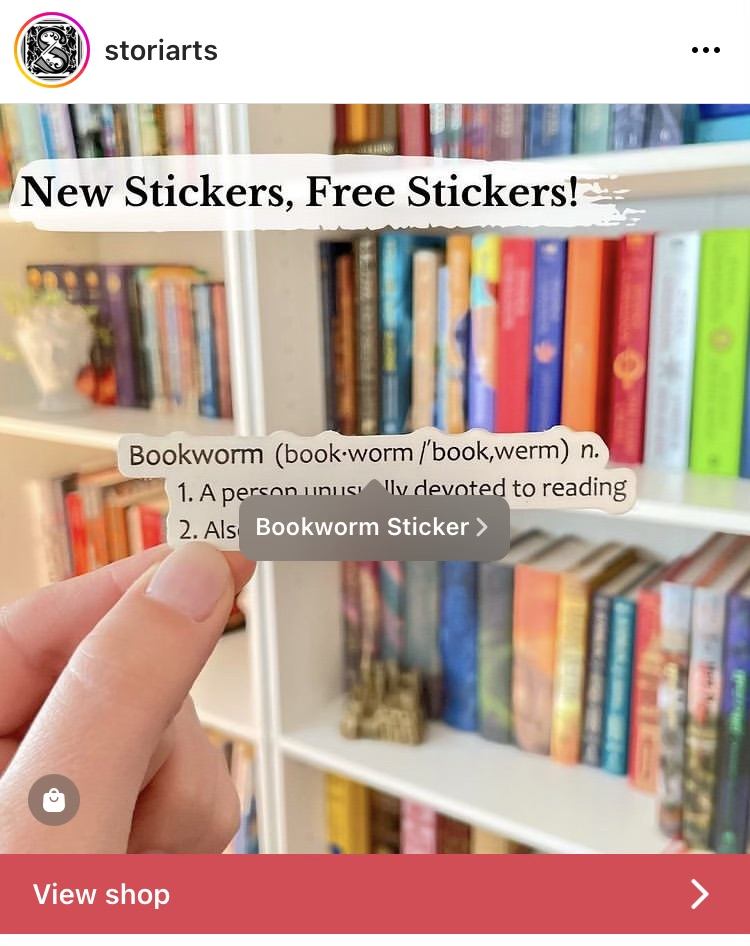 Leverage boosted posts' increased reach and engagement to get these Shoppable posts in front of more potential buyers!
What makes a good Instagram ad?
If you've made it this far, you'll see that creating a good Instagram ad is a complex process. Fortunately, there are many tips you can follow to make an ad that drives noteworthy results. But precisely what makes a good Instagram ad?
While making your ads, remember that a good Instagram ad:
Uses visuals and concise copy to engage your audience
Targets a strategic niche
Maintains a clear focus
Looks like a native Instagram post
Aligns with the chosen format, such as Stories, Reels, or in-feed posts
Stays visually consistent
Captures the viewer's attention quickly
Engages users with creative content
Aligns with your business goals
If you follow these best practices, you'll end up with more than a good Instagram ad — you'll have a revenue-generating, audience-engaging, business-growing advertisement on your hands!
Growing your social presence with WebFX is a walk in the park.
"WebFX allows growing your social media platforms to be stress-free! They are knowledgeable and adapt to your company needs!"
Learn More About Our Social Media Services

Looking for an Instagram advertising partner to level up your strategy?
Implementing all these Instagram ad best practices is a complex process. If you'd rather spend more time running your business, partner with an expert Instagram advertising agency to handle the ads for you.
At WebFX, our social media pros have created 165,000 social posts, and we've generated more than 7.8 million leads and $3 billion in revenue for our clients. We'll create a custom Instagram ad strategy that aligns with your business's unique goals.
Ready to see more results from your Instagram ads? Call us at 888-601-5359 or request a free proposal to learn how we'll elevate your advertising strategy!
How is your website's SEO?
Use our free tool to get your score calculated in under 60 seconds.
Get posts by email
Join 200,000 marketing managers and subscribe to Revenue Weekly!
"*" indicates required fields
WebFX Careers
Join our mission to provide industry-leading digital marketing services to businesses around the globe - all while building your personal knowledge and growing as an individual.