Social Media

Why Your Marketing Team Needs to Use Pinterest [INFOGRAPHIC]
Why Your Marketing Team Needs to Use Pinterest [INFOGRAPHIC]
10 minute read
The WebFX team is made up of more than 450 subject matter experts in digital marketing, SEO, web design and web development, social media, and more. Together, they've helped WebFX's clients earn more than $3 billion in revenue from the web — and that's just in the past five years. @webfx
Pinterest is one of the newest social networks to catch the public's attention, but it's grown fast. With millions of users every day, Pinterest is now one of the best ways your marketing team can drive traffic to your company's website.
Pinterest users buy more often, spend more money, and help your business grow more than any other social network. Check out our infographic to see how!
Pinterest is one of the newest big-name social networks in the world.
It's also one of the fastest-growing social networks in the world — and it's getting larger by the day. We discussed the value of Pinterest in 2014, but since then it's become an undeniable force online. Now, Pinterest is so valuable to marketing that you're missing out on potential customers if you don't have an account for your business.
And we have the data to prove it.
Why Pinterest is essential to marketing

Pinterest's growth and engagement

Despite the fact that it's only five years old, Pinterest is the third most popular social network in the United States. That's an incredible rate of growth for any company, and it's almost unbelievable that they stabilized after so many new users signed up. So apparently, "easy come, easy go" doesn't apply to Pinterest.
Over five years, they've averaged:
20 million new users per year
1.7 million new users per month
384,615 million new users per week
54,795 million new users per day
38 new users per minute
If this incredible growth continues, that means you have 54,795 new potential customers every day you market on Pinterest. Not a bad gig, considering you can sign up for free. It's also important to note that Pinterest was responsible for 3.6% of all referral traffic in 2012. And, at the time, it only had 11.7 million unique US users. And if you want to talk about engagement, you can't get much better than Pinterest users. Pins are quick, easy to use, and they drive sales — they're Facebook "likes" on steroids.
Pinterest users account for 1.5 trillion recommendations annually — or 15,000 per user (1.5 trillion / 100 million) — which is obscenely high in terms of user engagement. And once you consider that Pinterest retains and engages users three times better than Twitter, then there's no question. Your business needs to be on Pinterest.
Who uses Pinterest?

Pinterest is known for having an overwhelmingly female user base.
In fact, almost half of US women use the social network, and 84% of its total users are women. Most users are also from middle- and upper-class households that earn at least $60,000 per year combined. That means Pinterest's users have disposable income — and collectively, they have a lot of it.
Pinterest also has a fairly reliable way to measure the spending habits of its users by tracking the products and brands they pin. Sure, a few people here and there might have expensive taste, but these numbers are as reliable as you can get without someone directly telling you their income. Considering how much Pinterest users spend — 100% more than average Internet users — Pinterest's estimate is probably pretty accurate.
Pinterest users are also hungry for brands. They share branded content 150% more frequently than non-branded. That means your company can share branded content on Pinterest and experience 150% better results than unnamed content — especially if you've already built your brand online.
So with one account, you can engage an audience that spends 100% more than typical Internet users and shares branded content 150% more than unnamed content. That's pretty impressive for a single social network.
What do Pinterest users like?

As a reflection of their disposable income, Pinterest users really like style. That's why fashion is the single largest category for Pinterest boards.
It's followed closely by food, interior decorating, and education. Food makes sense because foodie trends have spread throughout the US like crazy. On top of that, everyone likes to have a place that feels comfortable and homey, so interior decorating makes sense, too.
And because 70% of Pinterest users are between 16 and 34, it's no surprise that education is popular. By extension, the businesses that stand to profit the most from Pinterest are most likely clothing stores, restaurants, department stores, and colleges. That doesn't mean there's no hope for other businesses — it just means these are the companies that can make Pinterest pay off more quickly than others.
That's especially good news if you work in retail. And speaking of retail…
How does retail do on Pinterest?

Really well. Like, almost unfairly well.
Nine out of every 10 users on Pinterest say they've bought something that they found on Pinterest. 86% have looked at Pinterest in stores to find products, and 64% of users look at previous items they've pinned to find purchases as they shop. So Pinterest isn't just valuable for Internet-based companies — it's valuable for physical stores too.
This is one of the first social networks that's managed to bridge the gap between ecommerce and in-store value, and the results are clearly exceptional for businesses. That means that even if you have a single physical location and you don't sell online, you can still get paying customers to your store by using Pinterest. Then, you can think about expanding to new areas or marketing over the Internet.
What about B2B?

When you get a visitor to your site from Pinterest, there's a 15% chance that they'll convert.
Think about your current conversion rate in comparison. Unless you're doing something incredible, there's no way it's 15%. That's probably why 39% of B2B marketers use Pinterest — but that's still so few for such a high conversion rate.
B2B adoption of Pinterest is most likely going to increase — either that, or the few B2B companies that are on Pinterest will make out like bandits over the next few years. But as B2B companies start adopting it, the competition will get more intense. It's not clear whether that'll affect your conversion rates, though — it's possible the social network's user base will grow enough to accommodate all the new marketing accounts.
Still, if you're not using Pinterest to move products or services, you should. And as a side note, it's even a good place to publish content. Users pin 14 million articles each day, or roughly 10,000 every minute.
With that kind of engagement, it can be a great network to get new visitors to your site.
When and what do you post on Pinterest?
This is where Pinterest becomes a lot of fun.
When to post

Allegedly, the best times to post to Pinterest are:
2:00 PM to 4:00 PM
8:00 PM to 1:00 AM
And the worst time to post is:
While it might seem random, those timeframes tell us some key points about the majority of Pinterest users and their behavior.
Many are in school, college, or first-shift jobs.
Those who aren't are checking Pinterest in the late afternoon.
Many use Pinterest to kill time before going to sleep.
Most are busy with dinner or other activities in the early evening.
On the one hand, this is great news for ecommerce and consumer goods. It means the young, spend-happy customers you need to grow are frequently active for seven hours per day. On the other hand, five of those hours are when most people — including you, probably — aren't working.
To fix that, you can schedule your Pinterest posts with software like Buffer. That way, you can pre-plan late-night Pinterest posts without manually creating them during off hours. For B2B companies, that 2:00 to 4:00 window is a great time for you to reach out to people who have spare time at their work.
The late-night window is also important for people who are burning the midnight oil or business decision-makers relaxing before they head to bed. So for you, it's still worthwhile to post something about how they could improve their business — it's one of the last places they'd expect to find something they need!
What to post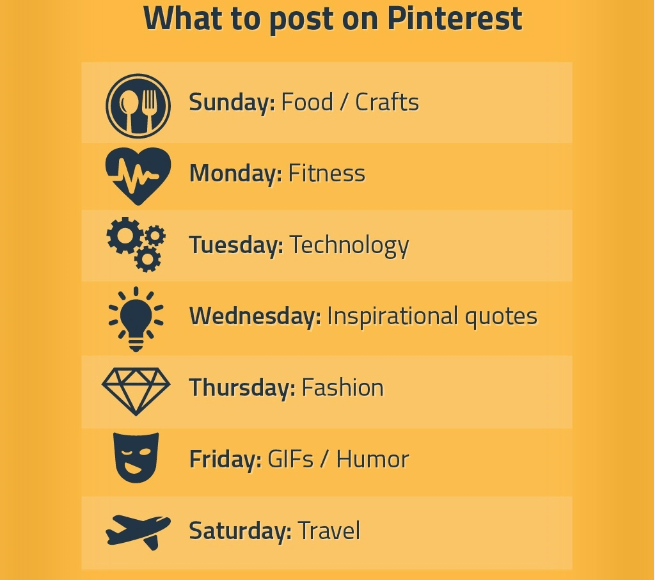 You don't always have to post about your business when you're on Pinterest. You can explore the common interests of your followers and topics that are indirectly related to your business.
And while you're doing it, you can get some additional followers by posting thematic content on key days. While this schedule won't generate leads or sales for every company in the world, you can at least use it to appeal to lots of Pinterest users:
Sunday: Food / crafts
Monday: Fitness
Tuesday: Technology
Wednesday: Inspirational quotes
Thursday: Fashion
Friday: GIFs / humor
Saturday: Travel
All of these make sense, to some extent. People have spare time on Sundays, so they're looking for low-commitment things to do. Monday is the beginning of the work week, so you should start strong with a good workout.
Tuesday is kind of an anomaly. But in a tech-centric culture like the US, there's bound to be a day dedicated to all things technology. On Wednesday, people need inspirational quotes to get through the rest of the week.
It may not make sales, but you can at least build brand awareness with a couple quick quips. People are probably thinking about the weekend on Thursdays, which is reflected in their interest in fashion and style. And who doesn't like to have a laugh before the weekend?
That's probably why Fridays focus so heavily on humor, specifically .gif files. Last, everyone has travel aspirations, and weekends are the time to head somewhere new. That's why travel is so successful on Saturdays.
Seasonality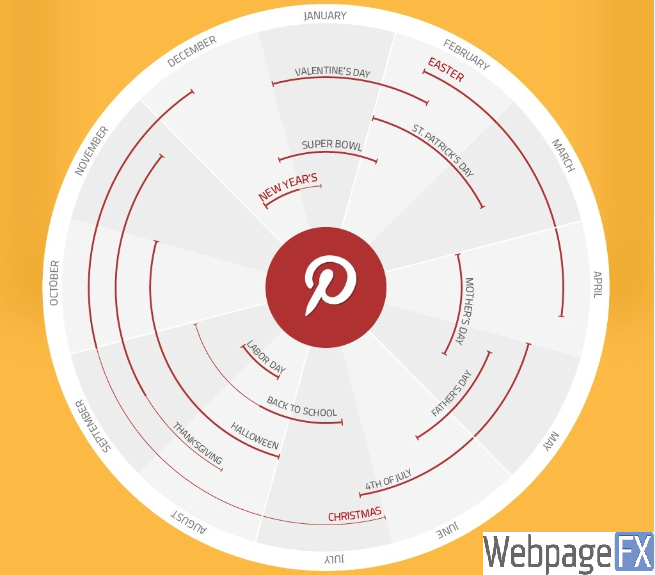 Much like how retailers try to make holiday shopping happen earlier and earlier each year (we made it to Halloween this year!), holidays aren't single days on Pinterest.
They're long periods of time, sometimes spanning as long as six months. Christmas is easily the biggest, followed closely by Halloween, Easter, and the Fourth of July. Mother's Day and Father's Day have about six weeks of seasonality, which is about the same for Valentine's and Saint Patrick's.
There are also important non-holiday seasons on Pinterest, like the Super Bowl and back-to-school season. During these times of the year, Pinterest users are interested in these seasons. If you can lock that into your social media strategy, you have a winning recipe for success in terms of user engagement.
Does your marketing team use Pinterest?
If you don't, it's time to start!
Feel free to share this infographic with the rest of your marketing team (or even your boss) using the social buttons in the sidebar. And if you want to kickstart your company's Pinterest campaign, we can help! Just check out our pricing!
The WebFX team is made up of more than 450 subject matter experts in digital marketing, SEO, web design and web development, social media, and more. Together, they've helped WebFX's clients earn more than $3 billion in revenue from the web — and that's just in the past five years.

@webfx

WebFX is a full-service marketing agency with 1000+ client reviews and a 4.9-star rating on Clutch! Find out how our expert team and revenue-accelerating tech can drive results for you! Learn more
Twitter and Facebook Status Generator
Finding engaging social media content for your business can be difficult. Use our tool to quickly find ideas and post directly to your page.
Give Me an Idea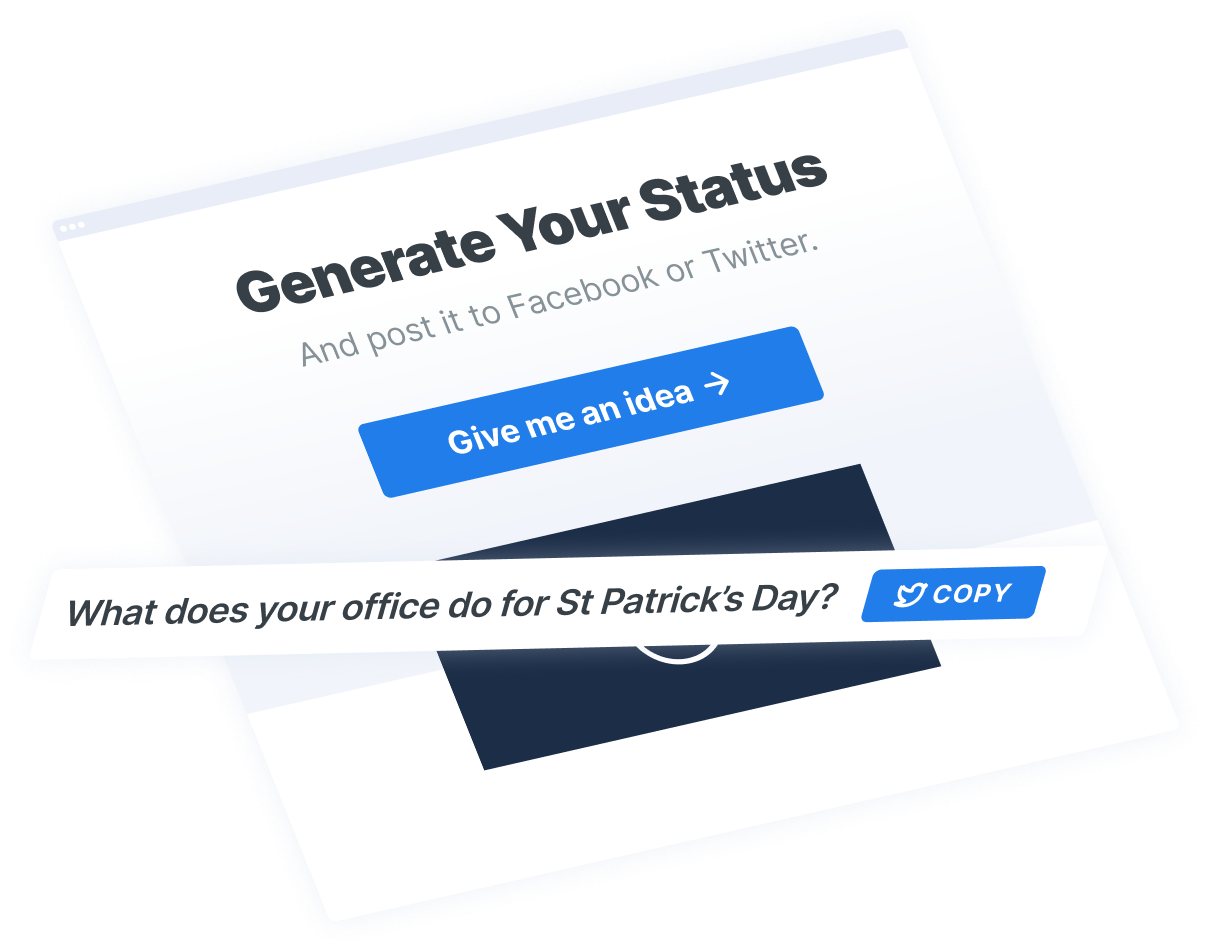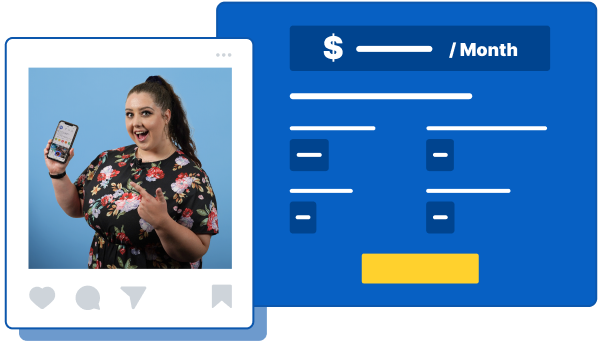 Twitter and Facebook Status Generator
Finding engaging social media content for your business can be difficult. Use our tool to quickly find ideas and post directly to your page.
Give Me an Idea