If you aren't using Shopify extensions on your site, you're missing an opportunity to maximize your potential to drive leads and sales. When you search on Shopify's site, however, you'll find that there are dozens of plugin options available to your business. So, what are the best Shopify plugins?
Keep reading to find out!
P.S. If you're looking for more creative strategies for growing your ecommerce site, subscribe to our Revenue Weekly emails!
Partner with a team of ecommerce masters!
WebFX campaigns have delivered more than 12,936,451 ecommerce transactions in the last 5 years

Read the Case Studies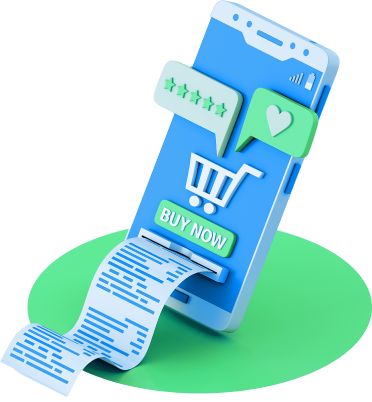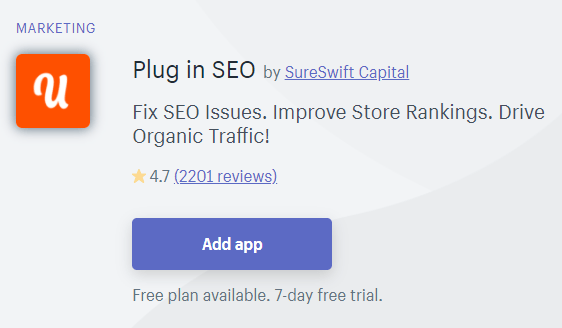 Cost: $20 per month (free plan available)
---
When you have a website, you need to ensure that it appears in search results so people can find your products. That's why you need Shopify SEO extensions, like Plug in SEO, that help your products appear in relevant search results. Plug in SEO enables you to improve your SEO rankings.
You can check your site's current SEO performance, as well as fix and optimize your SEO performance. This SEO app helps you:
Create SEO-optimized titles and meta descriptions
Optimize headings, image alt tags, and file names
Fix 404 broken links
Optimize blog content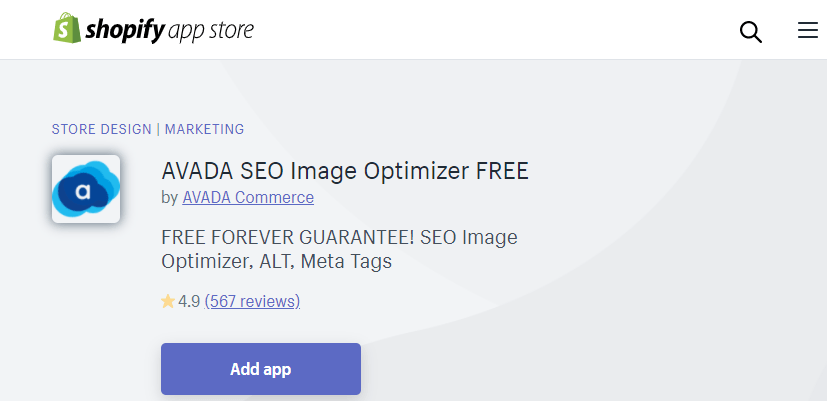 Cost: Free
---
If you want your ecommerce site to appear in search results, you need to ensure you're following SEO best practices to help it rank. A critical component of successful SEO is ensuring that your images are optimized for search engines. With Avada SEO Image optimizer, you can optimize images properly.
This app is great because it enables you to:
Optimize your image ALT tags to rank in search results
Optimize image files sizes to keep your site from slowing down
Import page structured data
Optimize meta tags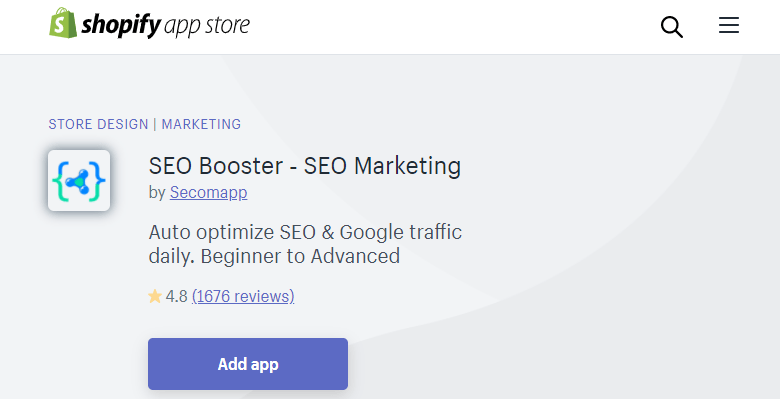 Cost: $24.99 per month (7-day free trial available)
---
SEO isn't a once and done process. You need to continually monitor your progress to ensure you're driving results. If you're looking to monitor your SEO traffic and performance to make improvements, SEO Booster is the plugin for you.
This plugin helps you monitor your SEO campaign performance and detect errors so you can improve your ranking in search results. Some great features include:
No coding
Insights on your SEO score
Auto-management of your SEO
Keyword integration and updating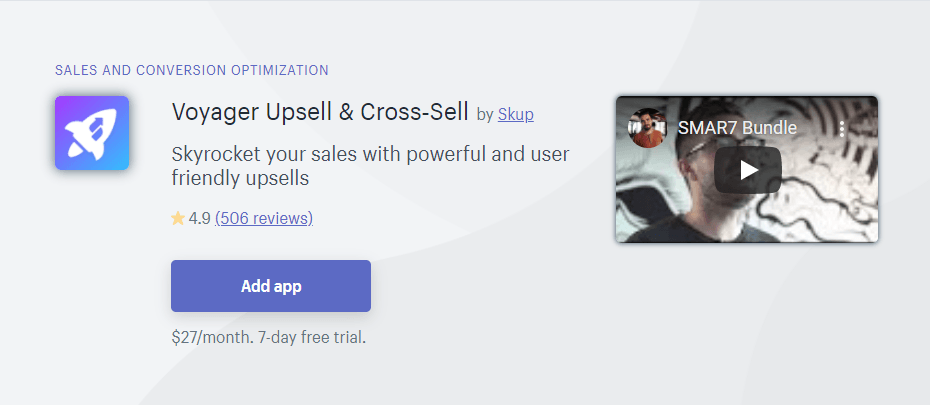 Cost: $27 per month (7-day free trial available)
---
If you want your audience to buy more products, Voyager Upsell is one of the best Shopify ecommerce plugins for your business. This plugin tracks what people add to their carts to target shoppers with relevant products at checkout and on places like your homepage. You can also offer bundles for specific products. It allows you to choose where you want to make special offers to help you boost sales in the best way possible for your business.
This smart shopping enables you to upsell your audience with more products and increase your average order value. The best part? You can get started and set up this plugin in 30 seconds.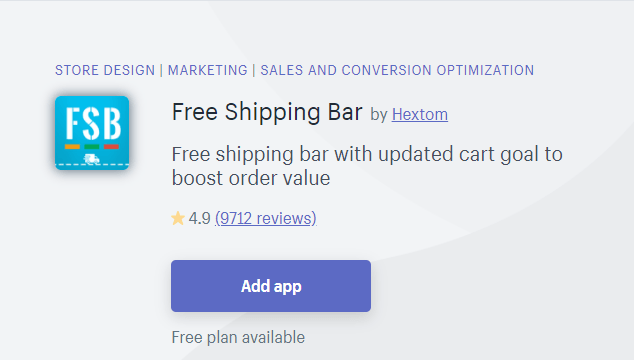 Cost: $9.99 per month (free plan available)
---
Free Shipping Bar is one of the best Shopify ecommerce plugins for businesses that offer free shipping to shoppers who spend a designated amount of money. With this plugin, you can promote your free shipping offer with progressive messages. These messages let users know how far they must go until they reach the threshold.
It helps you increase sales and get more people to add products to their carts. This plugin also enables you to display different free shipping offers depending on pages visited, time, devices, and users' locations. Additionally, you can add background images to your progress bar to customize the experience, like promoting your free shipping during the holidays.
This tool is great because it helps you track the performance of each shipping bar to see what shipping goals generate the most sales for your business.
6. Return Magic

Cost: $10 per month (usage-based fee scale with return volume)
---
When you sell your products, you're going to have people that aren't happy, didn't get the right size, or didn't like the product. They'll want to return it. That's why you need one of the most important Shopify ecommerce extensions: Return Magic.
Return Magic enables you to make your returns easy for your shoppers. With this plugin, you can set up a branded portal where you can automate cash refunds, gift card refunds, and more. You can provide your audience with multiple refund options.
This plugin enables you to autogenerate labels for returns, making the return process smooth and easy. Return Magic does not deliver automatic refunds — you still have control over approving someone's return!

Cost: $49 per month
---
ReferralCandy is one of the best Shopify plugins for increasing referrals and sales. This plugin is great for customizing the look and feel of your referral program. You can design pop-ups to referral pages to fit your brand.
Shopify will launch and run your referral plan for you. As your referral program runs, you can track the performance of your program. You get an overview of who referred who, shares, and sales for your business.
This Shopify extension allows you to customize your reward, too. You can offer a special gift or coupon — the choice is up to you.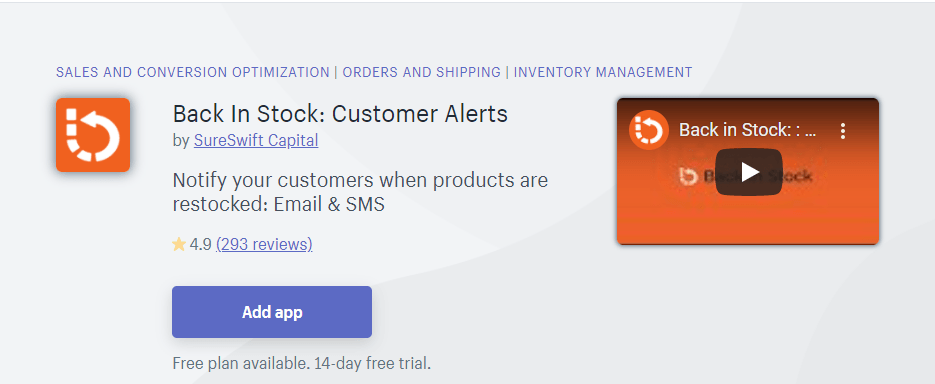 Cost: $19-$59 per month (free plan available)
---
When you're selling a lot of products, items are bound to go out of stock. Wouldn't it be great if, when you replenish your stock, you could let shoppers know? With the Back In Stock plugin, you can!
This plugin is one of the most efficient Shopify extensions for your business. You can create a program to send automated emails or SMS texts to people who sign up for them. So, when your product comes back in stock, they'll get a message and can go by it.
You can create a custom theme for your "back in stock" emails to create a branded personalization message. This plugin only takes five minutes to install, and you don't need to know coding to implement it.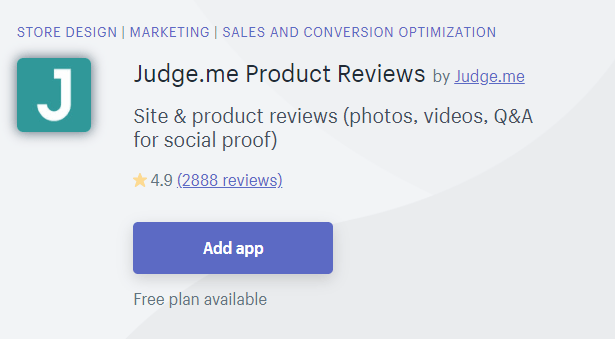 Cost: $15 per month (free plan available)
---
Did you know that 92% of people trust recommendations over a brand? Reviews play a fundamental role in helping you earn more sales for your business. This Shopify add-on enables you to collect more reviews for your business.
This plugin enables your audience to review your products directly in their email. They can submit photos and videos in their reviews too. Judge.me enables your reviews to appear in multiple places.
Your stars can appear in Google Search (through rich snippets), Google Shopping, Facebook, and more. The best part? You don't need to lift a finger.
The plugin will install for you and import your existing reviews. It's a great plugin to increase your social proof and earn more sales for your business.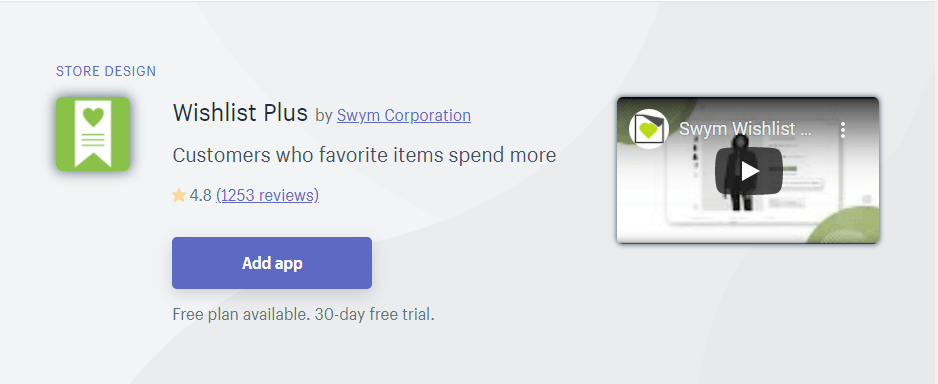 Cost: $14.99-$99.99 per month (free plan available)
---
Wishlist Plus is the last of the Shopify ecommerce plugins we'll cover. Wish lists are a fundamental part of the shopping experience. People may not be ready to buy quite yet, but adding a product to a wishlist can lead to more sales later.
With Wishlist Plus, you can enable shoppers to create a wishlist. This tool allows users to create a full-featured wishlist that doesn't require a user login. These lists are mobile-friendly, too.
You can send these shoppers personalized emails and social campaigns based on their wish lists to help encourage sales. Not to mention, you can customize the messages you send to make it more personal for your audience.
Let WebFX help you install the best Shopify plugins
Finding the right Shopify extensions can seem like a daunting process. With so many options available, it isn't easy to know what will work best for your business.
If you're feeling overwhelmed trying to figure out how to choose and install the right plugins, WebFX is here to help. We have a team of over 500 ecommerce experts that will help you craft and optimize a Shopify store with all the bells and whistles. When you partner with us, you're selecting a team that drives results.
In the past five years, we've driven over $3 billion in sales and managed over 12.9 million transactions for our clients. Ready to dive in? Contact us online or call us today at 888-601-5359 to speak with a strategist about how to promote your Shopify store and our Shopify store optimization services!
WebFX Careers
Join our mission to provide industry-leading digital marketing services to businesses around the globe - all while building your personal knowledge and growing as an individual.