6 Content Marketing Trends to Focus on This Year
Did you know that content marketing drives three times more leads than traditional marketing?
Content marketing is a valuable digital marketing strategy that can help you grow your business by earning more valuable traffic and leads. As we ease into 2023, there are some content marketing trends you'll want to take note of as you shape your campaign.
On this page, we'll cover six content marketing trends for 2023. If you need help creating a content marketing plan that drives results, call us today at 888-601-5359 to speak with a strategist.
Let's get started!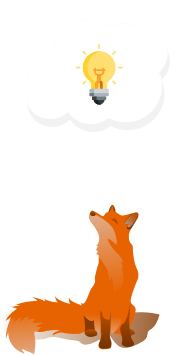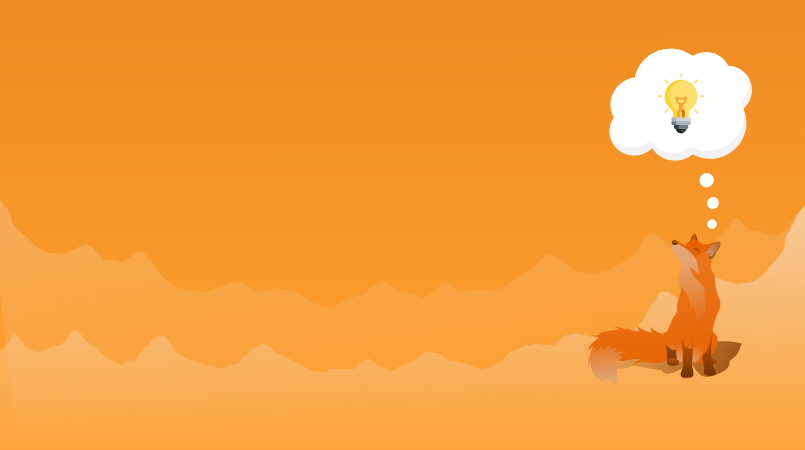 Are you stumped on new content ideas?
FaqFox crawls different websites looking for keywords that you specify so you can check sites like Quora, reddit, and industry-specific message boards to get ideas for your next great piece of content. Try it now!
Show me content ideas
1. Long-form content
When you create content, you always question how long it should be. It's challenging to know if it's better to make short or long-form content. As you're moving into 2019, focus on creating long-form content.
Long-form content is the most valuable type of content you can offer to your audience. This allows you to provide your audience with an abundance of information that they want. You help provide them with valuable knowledge that gets them to check out more of your business.
Overall, Google wants to promote high-quality content. If you have a high-quality, long-form article, you'll keep your audience engaged and Google will rank your page higher.
When you share in-depth articles with your audience, they feel more informed. They only need to go to one place to get valuable information.
Your long-form content will also keep leads engaged longer because they'll spend more time checking out your content. You create more opportunities for your business to obtain valuable leads.
Long-form content is a win-win situation for your audience and your business. You provide your audience with the valuable information they need, and you keep your audience on your page longer to turn them into leads.

2. Video marketing
Video marketing is one of the most popular ways to engage your audience. These pieces of content are engaging and capture audiences. With the evolution of platforms like YouTube, video marketing has grown to be a very crucial part of content marketing strategies.
This strategy is effective, too. Including videos can improve your conversion rate by 86 percent. They are a powerful tool you can use to grow your business.
As we move into 2019, there are numerous types of videos you'll want to focus on creating. Live videos are rising as one of the most popular types of videos to create.
People enjoy live videos because they create a different interactive experience. It's a way for people to feel like they're in person, watching the event unfold. You'll create a more valuable experience for your audience.
Overall, you'll want to create videos that are interesting and engaging for your audience. Your videos should grab their attention from the start. You want to keep your audience engaged with the video from the beginning.
Put your most important information first. People have short attention spans (even for videos) and may not watch them all the way through. To ensure they get the information they need, make sure you put the most important information first.
You should also make your videos mobile-friendly. Many people watch videos on their mobile devices. If they're accessing a video on your site, you'll want to ensure that it's mobile-friendly, so they don't have problems when trying to watch it.
Lastly, stick to a posting schedule. If you post consistently, your audience will know to expect your videos on a certain day each week. This helps keep them coming back to your videos and engaging with them.

3. Optimizing for voice search
As voice search devices rise in popularity, you must adapt your content to be voice search-friendly. More people are purchasing voice search devices, like the Amazon Echo and Google Home, and using these devices to conduct searches. If you want to appear in front of these relevant leads, you must adapt your content for voice search.
This means your content must be easily readable out loud. You'll want to write information clearly and concisely to get your point across quickly. It will help make your content more voice search-friendly.
Also, you'll also want to optimize your content for natural language. Write your content in a format that is easily understandable and fits the way your audience talks. By using natural language on your site, you will make your content more likely to appear in voice searches.
4. Promote content on social media
Social media is rapidly growing and it's time that you use it to help promote content. There are numerous social media platforms you can use to promote your content. Some of these platforms include Facebook, Twitter, Instagram, Pinterest, and LinkedIn.
Many people frequent these social media platforms on a daily basis. By posting your content on these platforms, you help your business reach leads that follow your pages. You get them to engage with your content and drive them to your business's site.
If you don't have accounts on social media profiles, you'll want to make one. The social media platforms you choose will depend upon your audience. You want to reach them on social platforms they're most likely to use.
Promoting your content on social media will help drive more traffic to your page. You'll get leads engaged with your page and get them to interact with your content.
5. Personalized content
Personalized content is one of the biggest trends of 2019. Marketers are always looking for ways to make the experience better for their audience. They want each person to come back to their business and choose them over the competition.
Personalized marketing is a one-to-one marketing strategy that allows you to create a customized experience for your audience. With personalized marketing, you'll give your business the edge you need to create a better, more unique experience for your audience.
For instance, let's say that someone visits your site to check out a free ebook you're offering. All they need to do is input their name and email address to download the content.
When they return to your site, they may get a message that says, "Welcome back, [name]!" This is a little personalized touch that can have a big impact on your audience. It makes them feel as though the content on your website was made just for them.
In addition, you may provide them with a list of recommended content for them to check out next. This creates an experience that is specific to them and how they interact with your website. The suggested content would be tailored to each audience member based on their previous interactions with your content.

A personalized experience helps your business stand out from the crowd. It lets your audience know you value them and want them to have a good experience with your site. It also creates a positive association with your brand and makes them more likely to choose your brand over the competition.
6. Niche content
One of the upcoming trends for 2019 is creating niche content. Niche content focuses on a specific subtopic related to your business or industry. It's focused on gaining interest from a small group of people.
Let's say you own a bakery. You create content about different recipes that people can make on their own. This content appeals to a wide variety of people because it's generic and the recipes peak the interests of anyone who likes to bake.
Within your audience of bakers, there are niches. You may create content that specifically appeals to gluten-free, lactose-free, or vegan bakers. This is a smaller niche of bakers, but it's still a valuable group of people that would be interested in your recipes that fit their dietary lifestyle.
Creating niche specific content helps you appeal directly to specific leads. You drive them to your page and get them interested in your content. It's a great way to obtain leads and nurture them towards conversion.
Masters of our craft
The WebFX team is an industry leader when it comes to marketing and design knowledge.
200+
Google Certified Team Members
WebFX will help you keep up with the content marketing trends for 2022
Content marketing has a huge impact on your site's performance in the search results. It helps you drive new traffic, leads, and conversions for your business. At WebFX, we have years of experience creating valuable content that helps your business grow.
We're a full-service digital marketing company that specializes in content marketing optimization. Our team of 450+ experts will bring their knowledge and expertise to your campaign. We'll help you create a content marketing campaign that drives valuable results for your business.
If you're looking for a content marketing company that will help your business reach new heights, look no further than WebFX. In the last five years, we've driven over $2.4 billion in sales and over 6.3 million leads for our clients. Our team works hard to help your business grow.
Don't believe us? Just ask our clients! Check out our 785+ client testimonials that attest to the awesome work we do for them.
Optimize your content strategy today
If you're ready to start attracting more valuable leads with your content marketing strategy, contact us online or call us today at 888-601-5359 to speak with a strategist.
We look forward to hearing from you!