Top Search Engine Marketing Agency (And What We Do)
At WebFX, we firmly believe that an effective search engine marketing (SEM) campaign can drive revenue for businesses in any industries. Keep reading to learn how our search engine marketing agency — a Google Premier Partner — can create a custom SEM strategy that helps your business reach its goals through the power of search.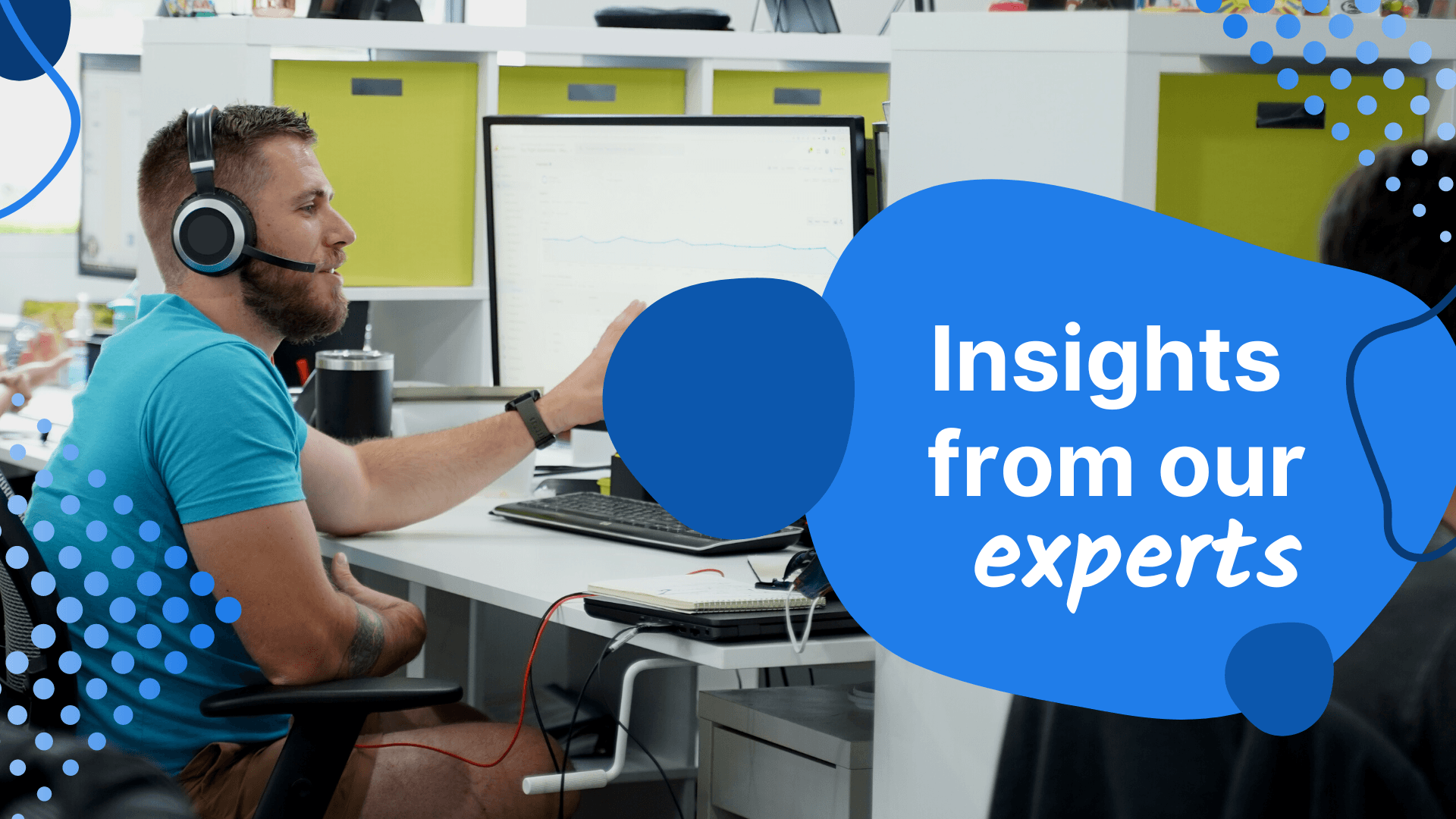 More than 90% of online experiences begin with search engines, and Google handles 3.5 billion searches each day. If you want to grow your business online, it's essential to have visibility in search engines for the keywords that matter to your business.
An SEM strategy, which can include techniques like search engine optimization (SEO) and pay-per-click (PPC) advertising, from a top search marketing agency like WebFX can help you achieve this.
To learn more about our search engine marketing agency and the services we offer, just keep reading.
If you're ready to take advantage of the benefits of SEM, our SEM agency can create a customized strategy tailored to your company's goals. Call 888-601-5359 or contact us online for help getting started with our SEM services today!
Our digital marketing campaigns impact the metrics that improve your bottom line.
See More Results

WebFX has driven the following results for clients:

$3 billion
In client revenue

7.8 million
Leads for our clients

5.2 million
Client phone calls
Who is WebFX?
WebFX is a full-service SEO and SEM agency headquartered in Harrisburg, Pennsylvania.
The company was founded in a dorm room in 1996 as a way for now-president, Bill Craig, to earn some extra cash while he earned his Bachelor's degree at Shippensburg University.
Fast-forward two decades, and WebFX is now a digital marketing powerhouse with clients throughout the United States!
Our SEM marketing agency focuses on what's best for our clients and how to achieve their goals, and our team of talented Internet marketers specializes in search engine optimization (SEO), social media marketing, email marketing, lead generation, and more.
In fact, we're home to some of the most reputable and well-known experts in the SEM industry!
But as WebFX has grown from a dorm-room hobby into a national provider, we've never lost our focus on client satisfaction.
At the end of the day, we understand that our clients' success is our success, which is why our search engine marketing company works so hard to meet and exceed their goals.
What makes WebFX the #1 SEM agency?
WebFX is the #1 SEM agency in the country because our clients are #1 to us.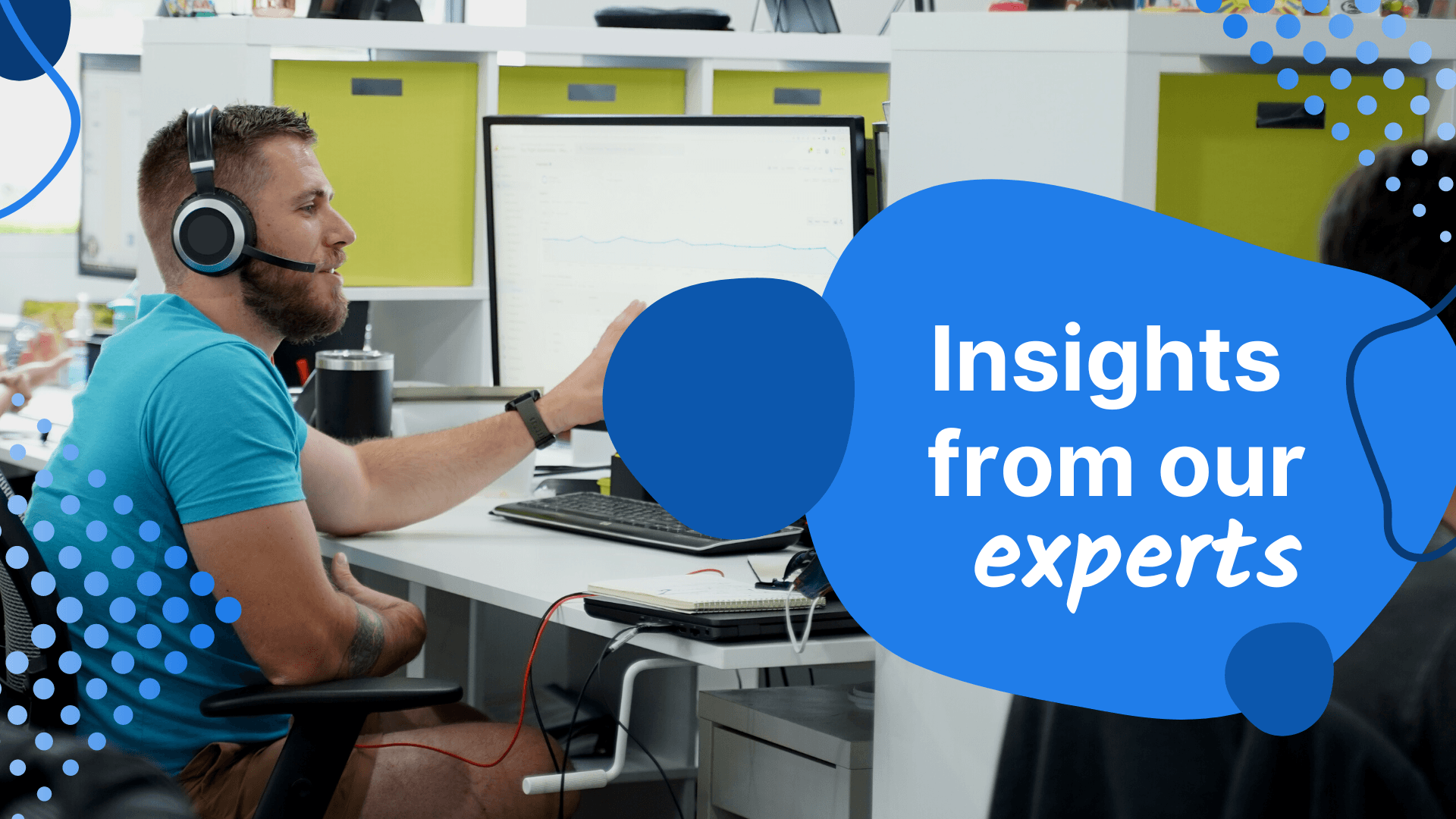 Our search engine marketing company delivers results for clients based on how they want to scale their businesses.
For a company just starting out, that could mean ranking for a few long-tail keywords.
For a household brand, that could mean coupling content creation with web development to create an online presence that offers visitors information and an experience that they can't get anywhere else.
This combination of versatility, creativity, and power is why we retain 91% of our clients year-over-year — 40% more than the average SEM agency.
It's also why we have hundreds of testimonials from happy customers who are eager to share their experiences with others.
In short, we earn real results for our clients.
What does our search marketing agency do?
Search engine marketing is a collection of strategies that help businesses gain visibility in search engines as well as traffic and conversions from their search engine listings.
At WebFX, we offer services that help you succeed in every aspect of SEM. The main search engine marketing services our agency offers are:
Search engine optimization (SEO), which deals with organic, or non-paid, listings
Pay-per-click (PPC) advertising, which deals with paid ads on search engine results pages (SERPs)
Here's how these two strategies work and how our search engine marketing agency uses them.
Search engine optimization (SEO)
SEO is the process of improving a website so its pages rank higher in Google search results. It's also helpful for achieving results in other search engines like Bing and Yahoo, but Google is the main target of any SEO strategy.
The immediate goal is to drive traffic to your site on a variety of different pages. That's because 93% of all online experiences start with a search engine, which means you have millions of opportunities to get new customers every year.
SEO is also one of the most affordable and reliable ways to produce consistent returns from your marketing budget. After all, 14.6% of all SEO leads result in sales. That's about seven times more than traditional marketing leads!
Pricing varies by SEM agency, and there are many different factors that determine the monthly cost.
We've used SEO to earn some incredible results for brands across the board.
For example, Mosquito Magnet partnered with our search engine marketing firm because they wanted to improve their digital marketing strategy. As a result, we increased search engine traffic to their site by 530% percent in just 90 days!
We did the same kind of work for Prebiotin (+668% traffic over a year) and Katherman Briggs & Greenberg (+224% over 90 days).
Our SEO experts know the tried and true methods that consistently earn results for businesses, and they also stay at the forefront of the industry by experimenting with new ideas, data, and methods.
With that knowledge and skill, WebFX has earned outstanding results for companies that want to grow through SEO.
If you'd like to look at SEO more in-depth, you can check out our guide SEO from Start to Finish.
Pay-per-click (PPC) advertising
Pay-per-click advertising (PPC) is an advertising model that allows you to promote your business online but only pay when a user clicks on one of your ads.
In most scenarios, PPC runs like an auction system. You find a keyword that's related to your business, dictate how much you're willing to spend for each click, and try to beat your competitors.
If your bid is higher than your competitors', your ads will show up as users look up the keywords you've targeted in search engines.
As the name implies, with PPC, you only pay when someone clicks on your ad. The most popular PPC advertising platform is Google's, which is called Google Ads.
At WebFX, our PPC specialists work with ROI in mind — and it's also how our SEM firm gets such great returns for our clients' PPC campaigns. Keep reading to learn more about our search engine marketing agency and why we're the perfect partner for your business.
Other services our SEM agency offers
In addition to SEO and PPC, our SEM agency offers a full suite of other digital marketing services to help your business grow. Many of these services relate closely to SEM, and they can all be part of a strong online marketing strategy.
Social media marketing
Social media marketing is the process of promoting your business, building a following, and creating relationships with potential customers on networks like Facebook, Twitter, and LinkedIn.
Social media marketing also expands to mobile-only platforms like Snapchat and Instagram.
The best part about social media marketing is how little it costs to start. Every major network lets you create an account for your business for free, so it only takes time to promote your site to your followers.
To get those followers in the first place, all you have to do is post!
Share images related to your business, fresh posts from your blog, answers to common customer questions — almost anything goes when you want to succeed with social media.
On most networks, you can earn a following as people naturally see your brand and choose to follow you. Then, they'll see the posts you create, which help them learn more about your business.
Posting your content on social media also shows users that you're a reliable, knowledgeable authority in your industry. That establishes your brand as a trustworthy source of information, which helps draw more people to your site and, by extension, more sales for your bottom line.
If you'd like to figure out which social networks work best for you, just check out our guide, "Which Social Network Should I Use to Advertise?"
Content marketing
VIEW CONTENT MARKETING SERVICES
Content marketing involves making new pages for your site that draw visitors, convert customers, and earn leads.
As a result, the term "content" covers anything you add to your site — text, images, graphics, videos, interactives, and more!
Online, some content is more popular than others. On top of that, some forms of content are better for different goals.
These are the seven most popular forms of content marketing and what they accomplish:
Blog: General information, answering common questions, current events
Articles: General information, answering common questions, converting new customers
Longform: Explaining a single topic related to your business in-depth
10X: Explaining a single topic related to your business in-depth; uses images and videos
Infographics: Visually representing data in a compelling way; earns links
Videos: Explaining a single topic in an engaging way; improving SEO value
Interactives: Offering utility and/or solutions to users for free
Content is so important because it's the backbone of most other search engine marketing strategies.
SEO needs content so Google has something to rank.
PPC needs content so visitors can learn more before becoming customers.
Social media marketing needs content so you have something to share with followers.
The list goes on and on. In a nutshell, content marketing is the foundation on which you build the rest of your approach to search engine marketing.
At WebFX, our SEM marketing agency has both content marketing strategists and dedicated copywriters. These teams work together to craft powerful content that helps our clients grow over time, and they understand that our clients' futures depend on the success of what they make.
To learn more, you can check out our guide to content marketing.
Reputation management
VIEW REPUTATION MANAGEMENT SERVICES
Reputation management is the process of improving your business's press online.
This pertains to negative company reviews, bad product reviews, negative press, and other information online that could drive customers away from you.
Reputation management is one of the trickier search engine marketing strategies, but when you know how to do it right, it can work wonders for your brand and new sales.
It's tricky because it relies on a lot of different variables to really succeed, including Google's search algorithm and the constant changes it experiences.
You also have to work with properties like Google My Business, Yelp, Facebook, and any other sites that let users review your company.
That means you have to have a hand in a lot of different places, managing reviews and working with upset customers to solve their complaints and (hopefully) have them retract their poor rating of your business.
On top of all that, reputation management means creating new content on your site that incorporates keywords people use in search engines to find negative press about your company.
For example, let's say your site gets hacked and local media outlets start questioning whether it's safe for users. You could respond to this by creating a dedicated page on your site addressing the hack, the measures you took to fix it, and the new security protocols you follow to prevent hacking in the future.
This page will then show up in the same search results as media outlets, and will help bring more customers back to your brand by demonstrating your responsibility and pragmatism in the face of a crisis.
At WebFX, our search marketing agency understands this unique niche in the search engine marketing world. Reputation management is equal parts marketing and public relations, and we have experts in both.
To learn more about this strategy, you can check out our online reputation management guide.
Lead generation
Lead generation is the process of attracting qualified people or businesses to your website so you can eventually convert them into paying customers.
Lead generation can work in a lot of different ways. Typically, companies use form fields on a contact page or specialized conversion page to encourage visitors to opt into an email marketing campaign (which we'll discuss later).
Then, a member of your team can contact the new lead to learn about their needs and goals. That moves the lead through the lead nurturing process, which ideally ends with the lead becoming a customer or client.
But all of this is easier said than done.
Lead generation has its own sets of best practices and cutting-edge strategies. In fact, the smallest details can make a major difference between earning a new lead and losing a customer to your competitors.
This sub-strategy of lead generation is called conversion rate optimization (CRO), and it's a slow process that has the potential to earn more leads without expanding your website.
Instead, you concentrate on getting as many leads from a single page as possible. That can mean changing the locations of form fields, changing the color of a button, or even changing the URL of a page.
No matter how small it may seem, almost every element of a page plays a role in conversions. Testing subtle changes can sometimes yield huge results for lead generation.
Our SEM marketing agency's team of conversion experts understand the importance of each page (and each page element) and how it impacts your company's growth. We've seen double-digit growth on pages just from changing a few words in the URL — and that's not even the best results we've accomplished!
You can learn more with our B2B lead generation guide and our CRO guide.
Lead tracking

Lead tracking is the practice of recording data about people or companies interested in becoming customers.
Lead tracking is important because it tells you who your potential customers are. That may sound unnecessary — after all, no one knows your customers better than you.
But sometimes it's helpful to know who's on your site, even when they don't convert.
Lead tracking shows you that by recording detailed information about a company based on their IP address. This gives you access to the company's name, industry, employee count, specialty, and more.
While lots of lead tracking options exist in the world, WebFX uses proprietary software called MarketingCloudFX to track leads. That empowers us — and our clients — to track valuable information from site visitors.
It's so versatile that we can even record phone call transcripts.
With MarketingCloudFX, our search engine marketing firm keeps a close eye on the people who visit our site, which allows us to customize it further to earn new leads.
When you partner with the best SEM agency, you can do the same!
To learn more about lead tracking, check out our page on lead management systems.
Email marketing
Email marketing is the practice of sending pre-written messages to qualified recipients that encourage them to convert into leads or paying customers.
Email marketing is typically used as a form of lead nurturing, which encourages new leads to become paying customers by sending them relevant, highly-targeted messages.
This actively reminds your leads of the products or services that are best — suited to their needs. That demonstrates a great level of personability while building relationships with new leads.
Naturally, that also helps leads decide to become customers.
Email marketing shows that you understand a lead's needs and what they want to accomplish. By sending them more information about their interests, you can bring them back to your site or convince them to get in touch with a sales rep.
WebFX's email marketers work with strategies like these every day. Much like pages on your site, you can optimize emails to get the best possible conversion rate from every message you send.
Plus, email costs so little that you're practically guaranteed a positive ROI — especially with a team of experienced marketers on your side.
To learn more about email marketing, check out our page on lead generation.
Web design
Web design is the practice of creating an attractive, high-quality site that engages visitors and converts them into leads or customers. A site's design is critical to its success both from an SEO standpoint and a conversion standpoint.
Web design is important to SEO because well-designed, logical code makes it easier for Google to read and index your site. That means Google can understand your business better, and rank your pages higher in search results.

In addition, Google (and other search engines) now use mobile compatibility as a ranking factor across the board. That means your site has to be compatible with desktops, laptops, smartphones, tablets, and other devices to fully satisfy Google's requirements. (This is also called responsive design.)
Web design is also important for conversions. A site that looks old, unmaintained, or spammy won't get the same customer attention as one that looks sleek, modern, and professional.
That means all companies need to update their website's appearance on a regular basis to reflect current trends and customer behavior. It's equally important to have a color scheme, layout, and architecture that create a positive user experience.
WebFX's web designers have won awards for their work on our clients' sites. Similarly, those sites have earned outstanding conversions and search engine rankings — enough to dramatically improve sales for the companies with which we work.
Our designers understand that conversions start with a first impression. That's why they help our clients give the best possible first impression every day.
To see examples of our search engine marketing company's successes in web design, check out our portfolio.
Web development
Web development is the process of making sure your website works the way it's supposed to work. It includes everything from decreasing your site's loading time to adding cutting-edge tools that offer your users an unbeatable experience.
Web development differs from web design because development deals specifically with the functionality of your site.
Whenever you implement something like lazy loading, HTTPS, and other back-end elements, you're working in web development.
As search engine marketing becomes more competitive, web development becomes more important. Internet users are constantly exposed to better online experiences, which makes it important to keep up with modern trends.
For some industries, it might even be important to work ahead of the pack and set those trends yourself!
At WebFX, one of our most popular tools is our website cost estimator. Our site visitors use it to get an idea of how much they'd have to pay for certain functionality on a website.
In fact, our SEM agency has a whole suite of development-intensive tools that our visitors use every day.
The goal of these tools is to get people on our site and show them how we can help them for free.
That increases site traffic, builds brand awareness, and starts our site visitors down the path to becoming leads.
Even if someone isn't qualified to become our client, that person may still tell someone who is qualified.
To learn more about WebFX's web development capabilities, check out our web development pricing page.
Grow your business with a top SEM agency
WebFX is home to some of the best search engine marketing strategists in the industry. We've earned great results for our clients in the past, and we'll do the same for you!
Are you ready to take your business to the next level?
Contact us today to start planning your custom search engine marketing strategy!