5 Benefits of Conducting Marketing Research Surveys
Marketing research surveys help you learn more about your audience to produce better products and tailor your marketing messages to their needs. If you want to earn more conversions for your business, this is essential.
On this page, we'll discuss five benefits of conducting marketing research surveys and five tips for creating successful surveys. If you want to learn more, give us a call at 888-601-5359 or keep reading!
Our digital marketing campaigns impact the metrics that improve your bottom line.
See More Results

WebFX has driven the following results for clients:

$3 billion
In client revenue

7.8 million
Leads for our clients

5.2 million
Client phone calls
What is a marketing research survey?
A marketing research survey is an informational questionnaire that helps you learn more information about your audience and their thoughts about your company, as well as competitors. Then, you can use that information to shape your marketing plan.
There are two types of research involved with marketing research surveys.
Primary market research
Primary market research is data that hasn't been collected yet. This information is collected through surveys, interviews, questionnaires, and other means. With primary research, you receive direct feedback from a sample of customers.
Secondary market research
Secondary market research consists of data that already exists. This data typically supports your content and adds to your research. It's good data to use to identify competitors and target certain segments of your audience. Examining data from surveys that have already been conducted is an example of secondary market research.
Both types of research can help you learn a lot about your audience and what they want from your company.
Good agencies have more than 50 testimonials.
Great agencies have more than 100 testimonials.
WebFX has over 1000+ glowing client testimonials.
See What Makes Us Stand out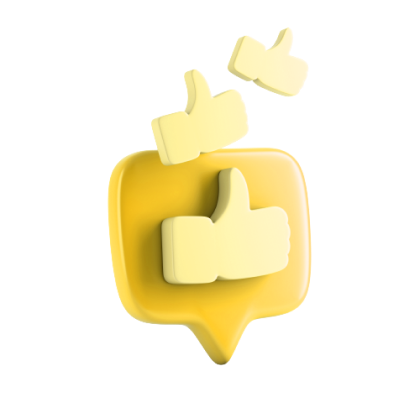 5 benefits of conducting marketing research surveys
When you conduct marketing research surveys, you will experience numerous benefits.
1. You'll understand your audience better
Your audience is the backbone of your business, so it's important that you listen to them and understand what they need from your business.
When you survey your audience, you learn what they like and don't like. This is crucial because it helps you identify things you're doing well and areas of improvement.
For example, you might uncover product gaps and introduce new offerings to better meet the needs of your customers.
Marketing research surveys also help you obtain important demographic information. You'll learn more in-depth information about your audience and discover what they like about your current offerings — then you can tout those features in your advertisements.
2. You can segment your audience
People in your audience have different needs and wants. If you try to appeal to them with one, generic message, you won't see success with your marketing campaign. A marketing research survey helps you draw important information from your audience that you can use to segment them.
Audience segmentation focuses on grouping people by commonalities. These commonalities include demographics, geography, hobbies, or interests. It helps you create smaller, more focused groups with similar interests.
When you segment your audience, you can produce content and products that are more relevant to them. It will help you deliver a better customer experience for your audience.
3. You'll stay ahead of the competition
Your competitors have a big influence on your business decisions. You want leads to choose your company over the competition, so it becomes a challenge to know if your company performs better than the competition. With research marketing surveys, you will understand how your audience perceives your competition compared to your business.
You can ask questions about your business and your competitors to better understand your audience's perception of each business. It helps you learn what your audience likes about your competition, so you can find ways to improve your business to compete with them.
When you know what your audience likes and doesn't like about your competitors, you can leverage that information to create a better plan for your business. You'll know what your audience wants and needs from your company.
4. You can measure brand awareness
Brand awareness is a crucial part of every business. You want your audience to be familiar with your brand and recognize it.
By conducting marketing research, you learn how your audience perceives your brand. It helps you see how your audience views your company, image, products, and marketing tactics. You will receive valuable information about your brand through your marketing research survey.
It's a great way test brand recall and see how familiar your audience is with your brand. If they aren't very familiar with your brand, it indicates that you need to do more to build brand recognition.
5. You'll gain product insight
When you bring a new product to the market, you may wonder if it will do well with your audience. You may think a product will fulfill a need for your audience, but the opposite turns out to be true. With marketing research surveys, particularly conjoint analysis, you can get insights on how your audience feels about a product before you release it.
In your survey, you can ask questions that pertain to your product idea and see how your audience responds. If they respond positively, it's a great product to put out on the market. A negative response will cause you to rethink your idea.
You can also learn what type of products your audience needs. There may be a gap in the market for a product and your marketing research survey can help you find that gap. It's a great opportunity to create better products for your audience.
WebFX is a partner businesses trust.
Hear from HydroWorx, who saw a 236% increase in organic sessions with WebFX services.
Watch the Video Testimonial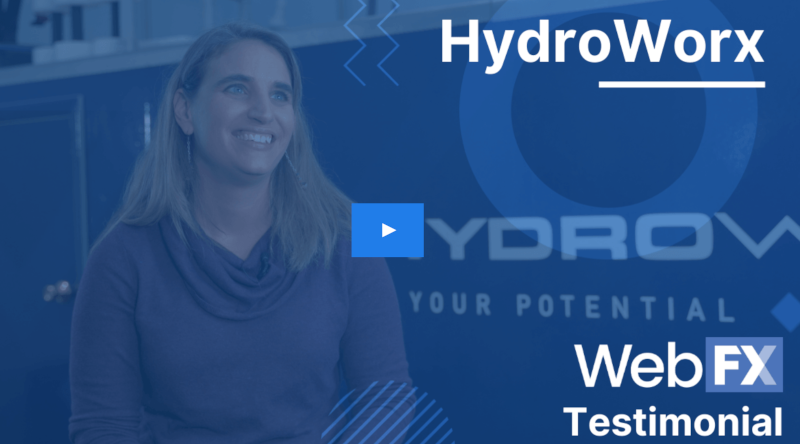 4 tips for creating a successful marketing research survey
To have a successful marketing research survey, you need to pay attention to the details. The way you compose your survey will impact how your audience responds to the survey. Here are a few tips (after you've selected an online survey tool) to help you create a marketing research survey that drives better results.
1. Give your survey a purpose
Many businesses make the mistake of making a "catch-all" type survey. They ask a series of random questions in hopes of getting answers. The problem with this is that it's too generic to garner your audience's interest.
Your survey needs a purpose. Whether that purpose is brand recognition, product development, or business experience, you need to focus on it. Your survey needs a direction to help keep your audience focused.
When you know what your survey is about, you can create more focused questions. It will help you market your survey better because you'll know what type of survey you're trying to market. You'll drive your audience to want to complete the survey because they'll know the subject of the survey.
2. Be cautious with incentives
Many companies try to use an incentive to get their audience to take their marketing research survey. While this can be a great way to get your audience to take your survey, you need to be cautious with your incentive size.
You want your audience to give authentic answers to your marketing research survey. If you have an incentive, like a $10 gift card, your audience may not take your survey seriously. They'll simply fill it out without thinking about the answers because they want the gift card.
This means you'll get skewed data because people won't care about authentically answering the questions. They'll just fill it out to get the gift card and you'll be left with mostly unusable data. To prevent this from happening, be cautious with your incentives.
Refrain from offering things like gift cards or pricier free products. Instead, focus on things like getting a discount on your next purchase or a free sample of a product (if your business has samples). If you want to go the free product route, make it so your audience has to spend a certain amount to get the free product.
This will help you drive better results with your marketing research survey. By choosing the right incentive, you'll earn valuable data that will help you create a better campaign for your audience.
3. Make your surveys creative
If you want to get people to take your surveys, you need to get creative. If you send out a generic "fill out this survey" notification, your audience won't be enticed to fill out the survey. They'll start to wonder: What's in it for me?
To get your audience to take your survey, you need to get creative. Don't just create a survey and send it out to your audience. Think of ways to get them engaged and interested in your survey so you can generate the best results.
You may create a leading question that is interesting to your audience. Know your audience well and compose questions that will get them interested off the bat. It could be a product question, general question, or something else that will engage them.
4. Keep it short
If you want your audience to complete your survey, you need to keep it short. Time is valuable to your audience. While they are willing to share their opinions and experiences with your business, they don't want to take a long time to do it.
A short survey will keep your audience engaged and more likely to answer your survey. If someone sees a survey is only 5 questions, they're more inclined to complete it than a 25-question survey.
By using a short survey, you'll focus more on the important information you need to know. It keeps you focused and keeps your audience engaged.
WebFX will help you create impactful marketing research surveys
Marketing research surveys help you better understand your audience and produce more suitable products for them. When you know what your audience wants, you can deliver a better experience for them, which leads to more conversions for your business. At WebFX, we know how to create marketing research surveys that help your business grow.
We're a full-service digital marketing company that offers numerous services to help your market your business better. Our team of 500+ experts will help you conduct marketing research surveys and implement the data into your marketing plan. You can trust that our team will bring their knowledge and expertise to help you create a more effective campaign.
If you're looking for a company that drives results, look no further than WebFX. To date, we've driven over $3 billion in sales and over 7.8 million leads for our clients. We focus on driving success for our clients first.
Our clients love the work we do for them. In fact, we have over 1020 client testimonials that attest to the great work we do. Check them out to see what it's like to partner with a top marketing company like WebFX!
Get started today
If you're ready to start creating marketing research surveys that help you improve your marketing campaign, contact us online or call us today at 888-601-5359 to speak with a strategist.
We look forward to helping your business grow!