4 Cost-Effective Ways to Do Market Research Online
Every company knows that market research is critical to its continued success. If you don't understand your industry's market, then you're not up to date on the latest trends, products, and competition. You need to be at the top of your game in your industry, and the only way to do that is to research your market.
If you'd like to speak with a specialist about market research, you can reach us at 888-601-5359.
Market research also plays a part in all of the following:
Understanding customer needs.
Understanding past successes and failures.
Understanding competitors' successes and failures.
Preparing backup plans for marketing strategies.
Staying current in your industry.
Learning other valuable information for continued growth, expansion, etc.
However, not every business researches its markets in the same ways. The facts are clear, though: Market research is essential, and companies need it if they're going to be successful. Similar to how regular doctor checkups keep you healthy, market research is an essential process that keeps your company strong.
Thankfully, the rules of market research have changed majorly because of how easy it is to do online. The Internet has enabled everyone from start-up entrepreneurs to Fortune 500 CEOs to gain access to the same information — all available conveniently through Google.
Still, where do you start?
We foster and form long-term partnerships so that your business has long-term results.
Over 90% of WebFX clients continue partnering with us into year 2 of their campaign.
Hear from Our Happy Customers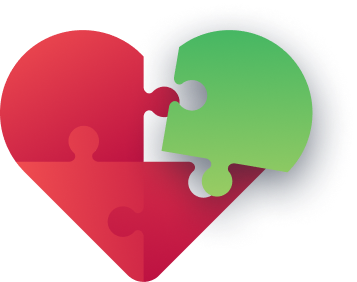 Conducting market research on a budget
Though it's possible to spend money on online market research, it isn't necessary. There are actually many free ways to conduct market research using only a laptop or even your smartphone. Using these strategies, you can research the state of your current market quickly, easily, and — most important — affordably.
#1: Research keywords

This is one of the most basic research methods when you're working in Internet marketing or SEO. In fact, most companies that maintain a website are researching keywords that are relevant to their industries on a regular basis to check their website's rankings or get ideas for new content. Plus, it's just a good way to keep up with your industry, and it could even help you find a niche that isn't served by your competition so you can grow your business.
For example, if you sell supplies for pet fish, keywords like "fish tank," "fish food," or "fish bowls" could be good for you to target so that you'll drive traffic and customers to your website. However, this will also show you the current state of your market for those keywords. You can check the average price of fish tanks in your industry, look at the popular brands, and read reviews for other products.
You can learn all of that (and more) from researching keywords, and it only takes a couple minutes of your time. And in the end, you'll have an idea of how you can fit into your market by checking out a couple basic keywords.
If you're looking for more hands-on research, you can use survey tools to hear from your market directly!
#2: Research competitors
When you're looking up keywords relevant to your industry, you'll also find your marketplace competition. Every company should keep tabs on its strongest competitors, whether they're across town or the globe. You can research your competition by checking keywords, going to competitors' websites, and seeing how they're set up online.
Beyond their websites, you can also check out your competitors' social media presences on Facebook, Twitter, and other networks. This will provide valuable insight into how the competition interacts with their customers, whether those interactions are positive or negative, and the extent of your competitors' activity. If you see that your competitors aren't making a lot of posts or generally butt heads with their customers, you have an opportunity to create a positive, informative, and active presence on social media.
#3: Set up Google alerts
Google Alerts are Google's way of sending you publications about certain keywords regularly. Using this system, you can keep an eye on practically anything in your industry, including your biggest competitors, recent trends, popular figures, and more. You can also use these alerts to get ideas on how to improve your own website and grow in your industry.
The important part of Google Alerts is that it allows you to keep your finger on the pulse of your marketplace. New tech, new competition, and other information can be valuable to your overall business strategy, not to mention giving you ideas on how to grow in the marketplace.
#4: Read blogs
Blogs are everywhere, and your industry most likely has certain experts or authorities that regularly write about topics relevant to your business. By reading them occasionally — even for an hour each week — you can gain a deeper understanding of what's going on in your industry with hardly any effort.
Popular blogs can also be a good source of inspiration for your blog to gain more readers and spread the word about your website. You start by reading what others are saying, and then you join in the conversation yourself.
Partner with a team of ecommerce masters!
WebFX campaigns have delivered more than 12,936,451 ecommerce transactions in the last 5 years
Read the Case Studies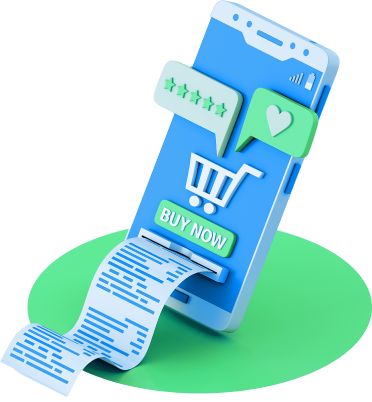 WebFX knows market research
WebFX is a full-service Internet marketing agency, and part of that umbrella is knowing how to research markets. If you're too busy running your business to constantly keep up with your industry's changing online, we can quickly and affordably do it for you.
When you partner with WebFX, you have access to our experienced and talented team of SEOs and Internet marketers that will go the extra mile to make sure you know all the important details of your market. As far as we're concerned, your success is our success, and we want you to be as successful as possible.
Do you want to be at the top of your industry? Contact us today to make sure you know everything happening in your marketplace.
Earn a 20% greater ROI with WebFX